How to satisfy your craving for hairy crabs this season – without tummy troubles
It's also the time to revisit some food safety guidelines when it comes to consuming seafood.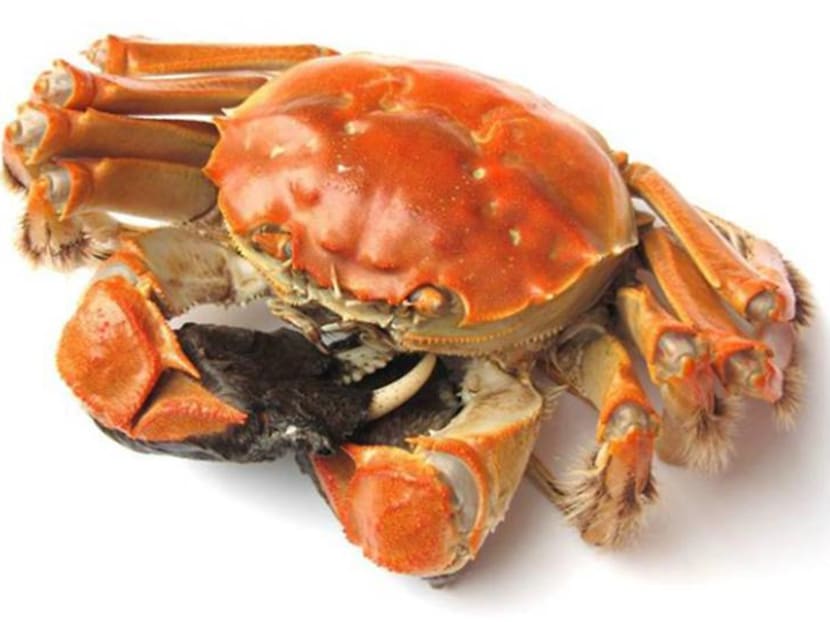 If you're a hairy crab connoisseur, you'll know that November is the peak month to enjoy the autumnal delicacy. 
This is the time when the crustacean, also known as the Chinese mitten crab, matures and migrates from its freshwater habitat to the ocean. But before it reaches its breeding grounds, laden with roe (more in female than male crabs), it is picked off the river or estuary – or in most cases, a hairy crab farm.
These once-a-year gastronomic delights are certainly much anticipated by fans. But it might also be worth paying attention to these tips from the Agri-Food & Veterinary Authority of Singapore (AVA) to ensure your next hairy crab – or any seafood – treat is safe.
TIP 1: BUY FROM RELIABLE SOURCES
You might remember China's ban on exporting its hairy crabs last year, creating disappointment and big holes in the pockets of crab lovers as they had to shell out for the coveted crustaceans from elsewhere. At that time, 10 out of the 15 Lake Tai tributaries in Jiangsu Province, Shanghai – where the best hairy crabs are from – didn't pass water quality tests.
As frustrating as such measures are, they help to ensure that the crabs are suitable for consumption. For that matter, always buy from reputable and hygienic sources. "Only importers licensed by AVA can import hairy crabs. Consumers should also be aware of the risks associated with purchasing food from online sources and exercise discretion," said a spokesperson from AVA.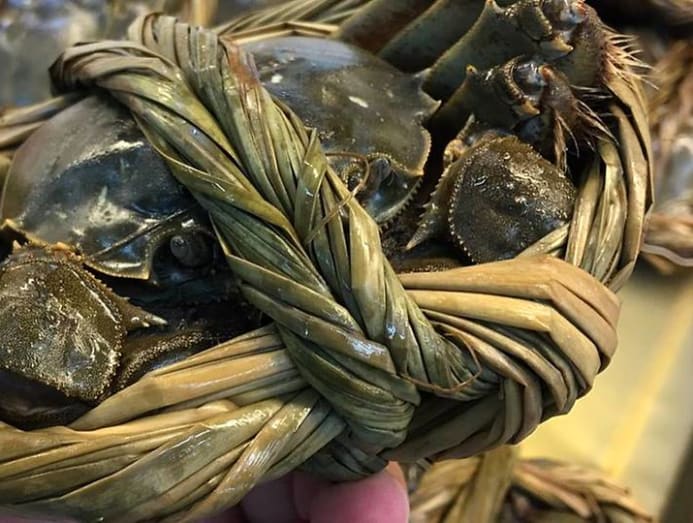 TIP 2: SELECTING AND PREPARING HAIRY CRABS
If you're buying live hairy crabs, choose the ones that are kept in refrigerators and in temperatures below 5 degrees Celsius. Pick those that have intact, shiny shells and no odour.
After bringing them home, steam and eat the crabs as soon as possible. If you intend to cook them later, make sure you keep the live seafood in the fridge in a clean, covered container. Before cooking, use a brush and scrub the mud off the shell, legs and claws – especially the "fur" on the claws that can trap dirt.  
It is important to ensure your hairy crabs are cooked thoroughly. To do that, don't overlap or stack the crabs when you place them in the steamer – overlapping the crabs may let you cook more at one go, but it deters them from cooking through. Steam them in batches if necessary.
TIP 3: EATING THEM
Any raw hairy crab should be discarded. And no, condiments such as salt, vinegar and wine have not been proven to kill the bacteria in uncooked crabs. The crabs are pricey but a trip to the A&E room might cost you more. And as with all seafood, store any leftover cooked crabs in the fridge in a clean container separate from raw food to avoid cross-contamination.
TIP 4: EAT IN MODERATION
Like most seafood, hairy crabs can be at risk of being exposed to environmental contaminants such as dioxins and polychlorinated biphenyls (PCBs), which are likely to cause cancer and damage the immune and reproductive systems.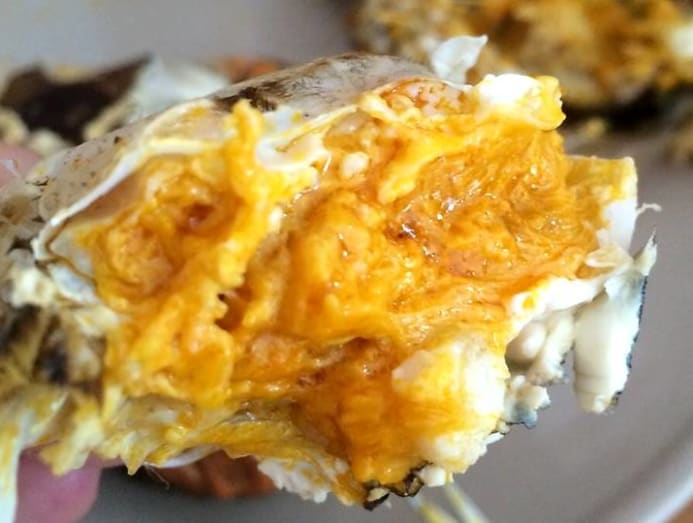 As scavengers of the ecosystem they live in, these hard-shelled delicacies accumulate contaminants easily. In fact, dioxins and PCBs have been detected in hairy crab imports, but these levels "do not pose an immediate health risk to consumers". Tucking into them in moderation is your best bet to avoid high exposure to dioxin and PCBs.