Love your siew mai? Those bite-sized dim sum dishes are mini calorie bombs
CNA Lifestyle's Calculate Your Calories series continues this week with a lowdown on dim sum – and how to pick and choose carefully. Try out our calorie calculator below.
Everyone loves dim sum: A spread of har gow, siew mai, chee cheong fun, char siew pau, char siew soh, fried carrot cake, egg tart and, for the more adventurous, chicken feet.
All you need is an extra order of kai lan in oyster sauce and you'll have a healthy, balanced meal, right?
Not quite. The little bamboo containers of steamed food aren't as healthy as you think they are. "Dim sum is generally very caloric dense," said Mary-Ann Chiam, the principal dietitian at Allium Healthcare.
"The wide variety in small, mouth-sized pieces also makes us eat more in one setting, which in turn, makes us consume an average of 900 calories per dim sum meal compared to an average of 600 calories from a meal of rice with a vegetable dish and a meat dish," she said.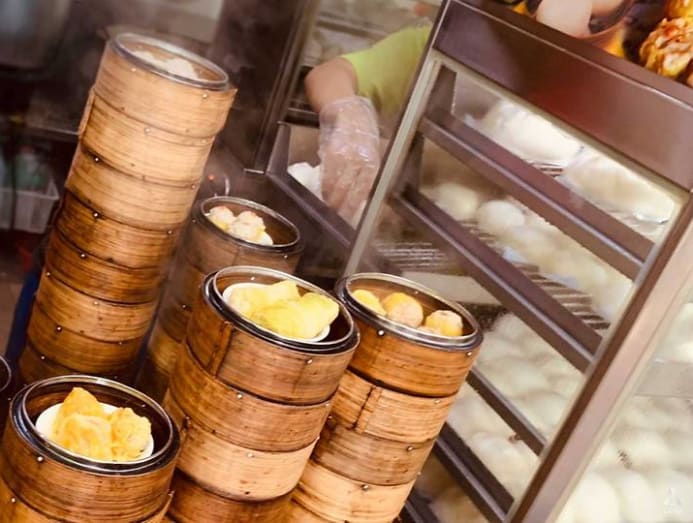 Furthermore, dim sum chefs use fattier cuts of meat for a better texture as well as to make the dim sum juicy and tasty, Chiam explained. They baste the top of the dim sum with oil to make it shiny and appetising, but this also adds to the fat content, she said. In fact, fat contributes 50 per cent to 60 per cent of the total calorie intake in a typical dim sum meal, she added.
Sodium is another concern if you enjoy dim sum with soy sauce, and according to Chiam, you may end up consuming 2,500mg (or 2.5g) of sodium in just one sitting. For context, you should be limiting your sodium intake to no more than 5g a day.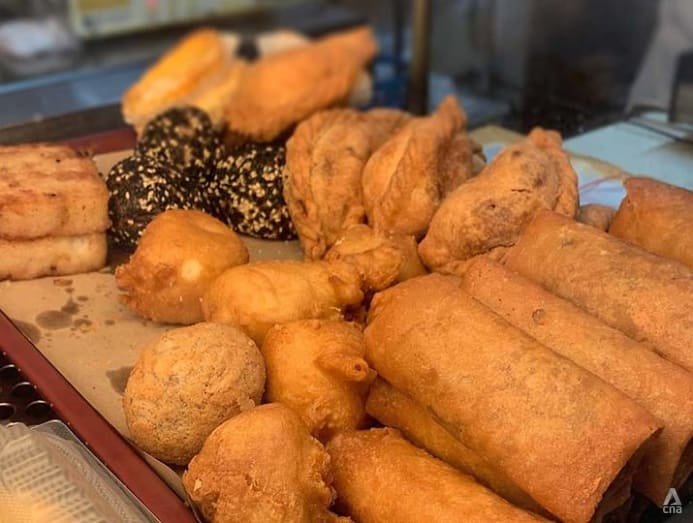 "Dim sum is a treat, so I would recommend eating it not more than once a month," said Chiam. "If you have dim sum on a weekly basis, you'll need to choose healthier choices." Here's her gameplan for a family of four: Keep to three steamed dishes, one fried dish (optional), one stir-fried vegetable dish, plain porridge and a fresh fruit platter.
Always opt for healthier choices such as spinach, scallop or shrimp dumplings. And instead of chilli oil for dipping, and extra sweet or soy sauce for the chee cheong fun, ask for cut chillies.
Find out by how many calories you've consumed with the calorie calculator below. As a gauge, the amount of calories you'll need a day ranges from 1,800 (for women) to 2,200 (for men).

The calorie calculator serves as a guide and is not a substitute for consulting a qualified dietitian.