'Uncle, less rice': Does that really help you lose weight when eating economy rice?
In this week's Calculate Your Calories series, we look at economy rice or cai fan – and why you shouldn't completely omit rice from your order. Also: What does the colour of the food or plate have to do with your appetite?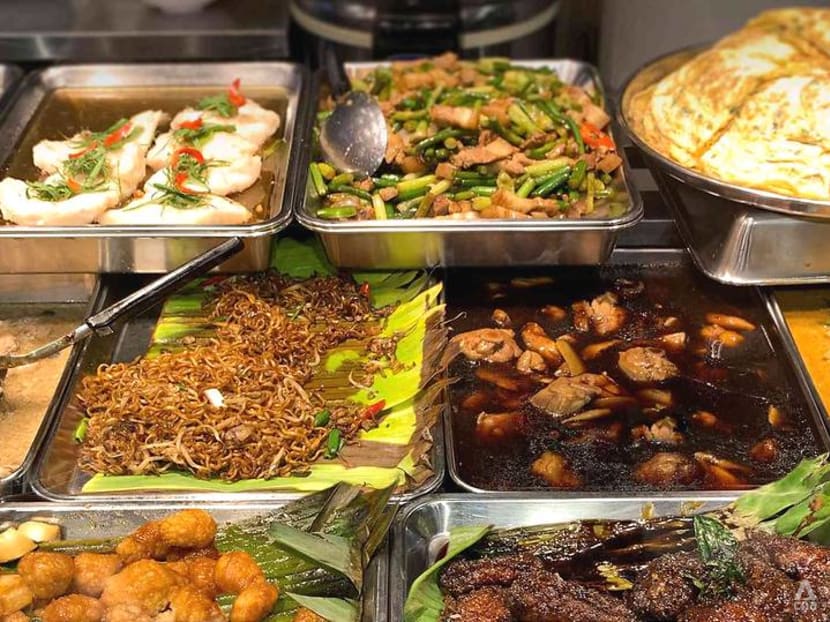 Economy rice is always a failsafe option for lunch or dinner when you don't have the time to mull over what to eat. 
It's often regarded as a complete meal as you can select rice, your choice of vegetable and/or meat dishes, along with a good spoonful of gravy, all on a plate or packed into a takeaway box.
What could go wrong nutritionally?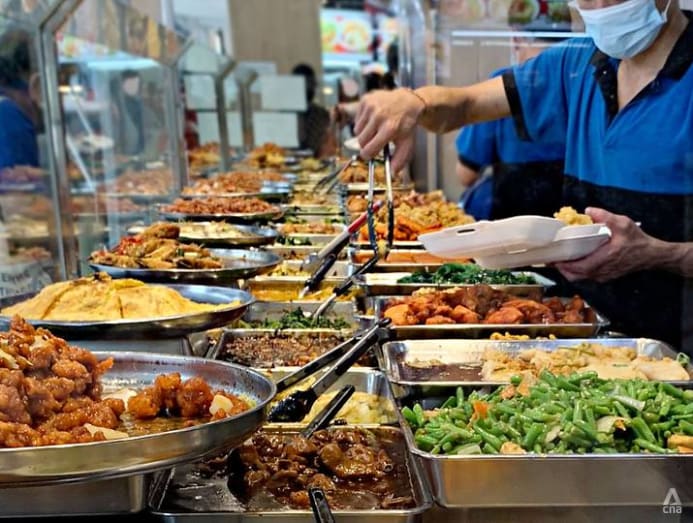 Those watching their calorie intake often cut out or reduce their rice portion. But cutting out rice is something Mary-Ann Chiam, the principal dietitian at Allium Healthcare, doesn't recommend. "Having only protein or vegetables leads to an unbalanced diet and can lead to a higher fat intake," she said.
A balanced diet should include complex carbohydrates, which, according to Chiam, provide a good source of energy and make you feel satisfied. Complex carbs should account for 50 per cent of your daily intake, she said.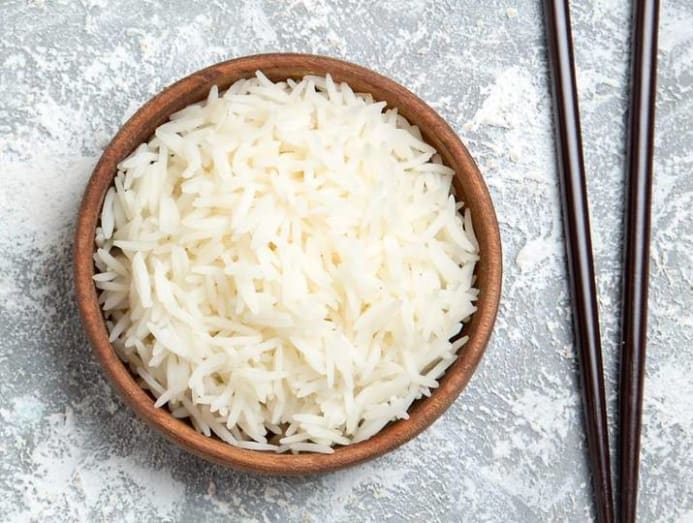 But as health campaigns have pointed out, white rice doesn't make the cut as a source of complex carbs – so aim for brown rice whenever possible.
If you aren't accustomed to the chewier texture of brown rice, try mixing half of your brown rice with a half portion of white rice, suggested Chiam. Alternatively, you can choose starchy vegetables such as dhal, lentils, pumpkin or yam. "But be careful of the cooking methods," she said.
It's okay to have economy rice every day but keep it to just one meal a day – provided you choose healthier options, said Chiam. "I would not recommend more than once daily as the daily recommended sodium content would be exceeded."
By now, you'd already know to order fewer fried items, more vegetables and to skip the gravy, even if it's soy gravy as it can be high in sodium and hidden fat, said Chiam. But did you know that the colours of your food can also affect how much you order?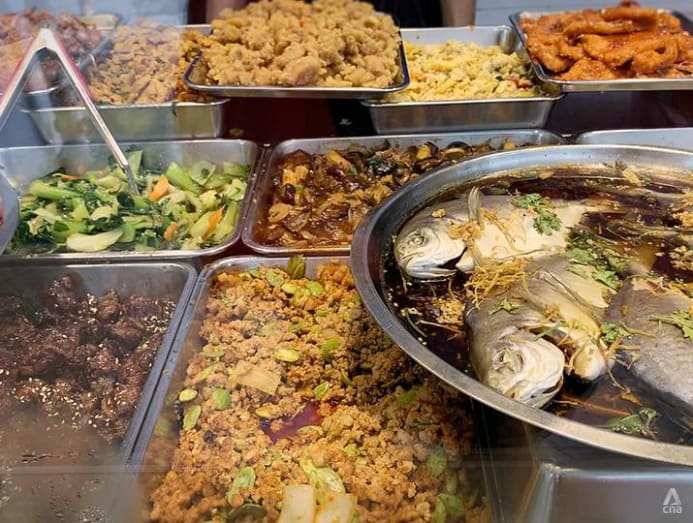 "Yellow and orange-coloured food can make people feel hungry, and thus, consume more of these food," said Chiam. "For example, one would drink more orange juice than tomato juice."
The colour of the plate plays a role, too, she said. "If you need to lose weight, serve food on a red plate as the colour is associated with reducing appetite." Avoid green, yellow or white plates as they can visually stimulate your appetite and cause you to eat more.
If you don't have the time to dilly-dally in front of the spread of dishes behind the glass showcase, do what Chiam suggests for a healthier order: Choose green leafy vegetables and a stir-fried meat or fish without gravy.
You'd know you have over-ordered if the rice covers more than half of your plate or takes up half of the pack.
 
The calorie calculator serves as a guide and is not a substitute for consulting a qualified dietitian.