Yong tau foo isn't as healthy as you think: Here's how to choose the right items
It's a default dish for people watching their diet, but are you going overboard? CNA Lifestyle's new series takes the guesswork out of your order – with a calorie calculator. Try it out!
Singaporeans love their food. Whether it's prata or min jiang kueh, nasi lemak or biryani, chicken rice or ayam penyet, dim sum or goreng pisang, there is something for everyone to look forward to, come breakfast, lunch, dinner or even a mid-afternoon break.
But sometimes, you can love your food a little too much – along with the artery-clogging cholesterol, blood-pressure-raising sodium and waist-expanding calories that come with it. 
Well, we've got you covered with a new CNA Lifestyle mini-series. Each week, we ask nutrition experts for tips when ordering your favourite local dish so you can manage your calorie intake. That way, you're supporting our UNESCO Intangible Cultural Heritage-approved hawkers and keeping healthy.
To kick it off, we've got yong tau foo. It's a seemingly healthy dish that's a default among people watching their diet. But randomly picking items can cause you to bust the calories in that bowl you're handing over to the cook. And if you can't do without your carbs, what's your best option?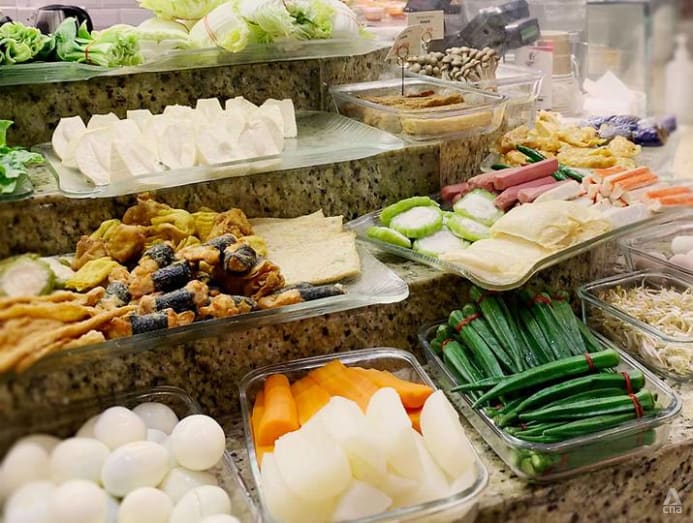 Knowing what to order and what to eat less of can indeed be tricky if you're watching your weight. To find out if you're within your caloric limit, give the calorie calculator at the end of this article a try.
As a gauge, the number of calories you'll need a day ranges from 1,800 (for women) to 2,200 (for men).
A good bet when ordering yong tau foo is to pick two or three leafy vegetables (for example, kang kong, xiao bai chye, cabbage or dou miao), two pieces of tofu (white tofu, not the fried one), and two other items (ideally, non-deep-fried items such as egg, tomato, brinjal or ladies finger), recommended Jaclyn Reutens, founder and dietitian at Aptima Nutrition & Sports Consultants.
"If you really would like a fried item, just take one only," she said. "Try to skip the highly processed foods such as crab sticks and fish balls, as they do not have much nutritional value."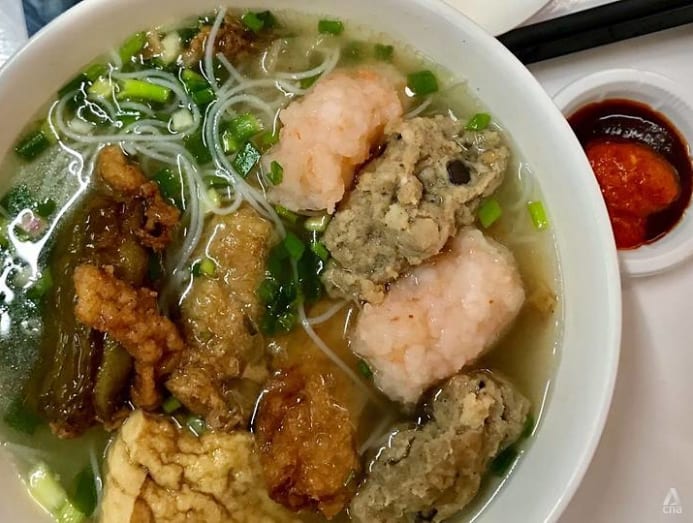 When it comes to the carbs, you might be better off choosing bee hoon (192 calories per serving). Rice and kway teow are the most calorie-heavy, according to Reutens, coming in at 280 calories per serving each. 
If you can, opt for the dry version. Otherwise, the clear broth is the healthiest, said Reutens, but even then, don't drink the whole bowl as it can be high in sodium. Laksa broth is naturally the most calorific (355 calories per bowl), followed by tom yam broth (121 calories per bowl).
Skip the sauces if you can, especially chilli sauce, as it is higher in calories than the brown sauce, said Reutens.

The calorie calculator serves as a guide and is not a substitute for consulting a qualified dietitian. ​​​​​​​​​​​​​​