Have you been ignoring a nagging pain? Here's why you should see a doctor
Pain can affect other systemic problems like blood pressure and blood sugar control and may even lead to depression and anxiety.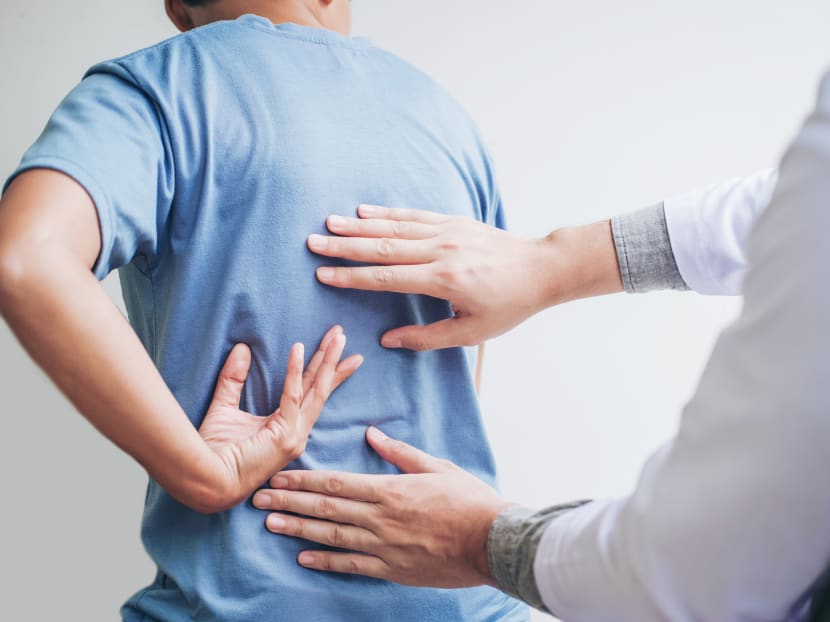 Is "ow!" your response each time you get up from the office chair, or whenever you have to take the stairs? Has it become your refrain for every movement you make – even weeks after straining yourself?
You're definitely not alone. The World Health Organization estimates that about 22 per cent of the world's population live with chronic pain, or pain that persists beyond three months.
And with Singapore's ageing population, the number of patients is also steadily climbing. At the Pain Management Centre at Singapore General Hospital, for instance, patient numbers have increased by about 10 per cent every year.
WHY IT'S IMPORTANT TO NOTICE PAIN
Generally speaking, feeling pain is a normal thing – "It's the body's alert system," said Chng Chye Tuan, Core Concepts' senior principal physiotherapist. "As a survival instinct, our bodies want to avoid pain in the short-term and develops compensation strategies to do so."
For example, when a person has knee pain, he may take shorter strides, walk slower or avoid steps to reduce loading the knee with his body weight, thereby protecting it from further harm.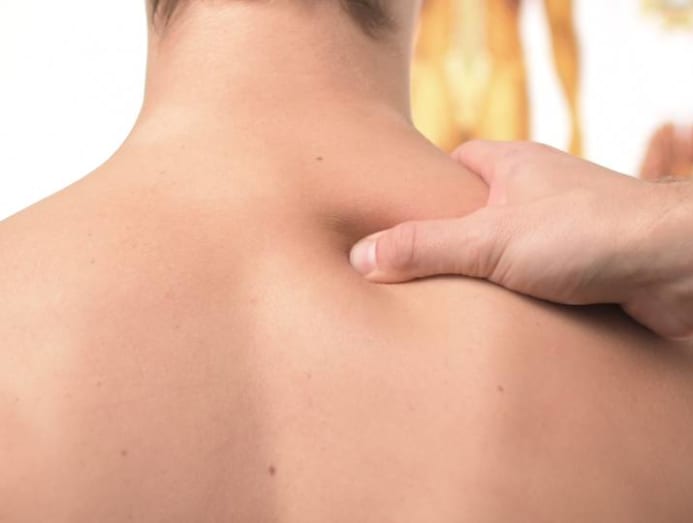 But when the pain is persistent, the body remains locked in these movement patterns until they become the new normal, Chng explained. "These new movement patterns may not be helpful or efficient, and can even lead to other complications or dysfunctions in other parts of the body."
"Pain also has a psychological component," said Dr Mark Chong, consultant with the Department of Orthopaedic Surgery at National University Hospital.
"Pain can upset other systemic problems like blood pressure and blood sugar control. Inability to cope with pain may even lead to negative psychological consequences such as depression, anxiety and phobia."
WHAT ARE THE CAUSES OF PAIN?
The causes of the pain vary according to age, said Dr Michael Soon, orthopaedic surgeon at Mount Elizabeth Hospital. "Common causes of pain in the 20s and 30s age group are usually activity related," he said, citing muscle strain or overuse, ligament tears and joint injuries as common culprits.
"As the age increases, there is a shift to include causes due to degeneration," continued Dr Soon. 
An example would be degenerated intervertebral discs from accumulated poor posture at work or a sedentary lifestyle creating neck and back pain. "As this worsens, it may lead to an acute failure of the disc, leading to what people call a slipped disc."
Those in their 50s and above would tend to have pain caused by "wear and tear", said Dr Chong. Common ailments include osteoarthritis and inflammatory arthritis. However, not everyone in his or her 50s suffer from the condition, said Chng.
"For some, the joint pain they're experiencing in their 60s could even have been caused by an injury from their teenage years."
SO WHY WON'T YOU SEE A DOCTOR?
Which brings us to the question: Why aren't more people seeking treatment for pain?
"One reason is possibly due to the expectation that pain is related to the ageing process," said Victor Khoo, Core Concepts' managing director.
"Many people believe that pain is part and parcel of getting older. As such, they do not see the need to seek treatment until the pain becomes unbearable."
Dr Soon highlighted that some individuals from the older generation have mindsets that can be difficult to change. "Some of them believe that stoicism can lead to better pain tolerance, that is, 'if I tahan (Malay for 'tolerate') the pain, I'll get used to it'. 
"Some also falsely believe that analgesics are highly addictive. These can be psychological barriers for them to seek treatment."
Chng noted that patients sometimes have a "deep-rooted fear of movement due to past injuries, or a false belief that certain movements are harmful."
Interestingly, he noted that younger Singaporeans tend to get their pain treated promptly.
In a survey on 264 respondents by Core Concepts, "18 per cent of millennials aged 25 to 35 years old will treat pain immediately or almost immediately, while only six per cent of baby boomers aged 56 years and above will do the same," he said.
WHEN SHOULD WE ASK A DOCTOR FOR HELP?
Surely, not every incident requires a trip to the doctor's. How do we decide then?
"Typically, you should seek medical help if the high-intensity pain lasts for more than two to three days," said Chng. Get help immediately if the pain is acute and constant.
Most soft tissue strains get better within a week and there should be an improvement in the pain intensity over time. "If the pain does not clear up by two weeks, see a doctor or physiotherapist," he advised.
What about the assumption that seeing the general practitioner is pointless as it would just get you a bunch of Panadol and muscle relaxants?
"This is an important first step, which I also do in a specialist clinic. It is a gauge of severity," said Dr Soon. "If the pain improves significantly with simple treatment, it is probably not a major issue and will self-resolve." 
According to Dr Soon, you'll need to revisit the doctor if the pain doesn't improve with analgesics, the pain is constant, it has worsened or you develop night pain. 
You'll also need further medical attention if the pain is associated with symptoms such as joint swelling, locking sensation and nerve pain.