Spicy food equals weight loss? That mala xiang guo is actually packed with calories
CNA Lifestyle's new Calculate Your Calories series with an online calculator. This week, find out how spicy mala may help you to lose weight – if you choose correctly, says a dietitian.
In this new series on how to better manage your calorie intake when eating out, we ask the experts on what you can do when ordering your favourite local dish. 
This week, we look at mala xiang guo. What makes this spicy, tongue-numbing dish what it is, is the mala sauce. 
While the recipe varies from hawker stall to hawker stall, it mainly consists of chilli flakes, Szechuan peppercorns, toasted sesame seeds, salt and vegetable oil, according to Kong Pun Pun, a dietitian and coach at HealthifyMe.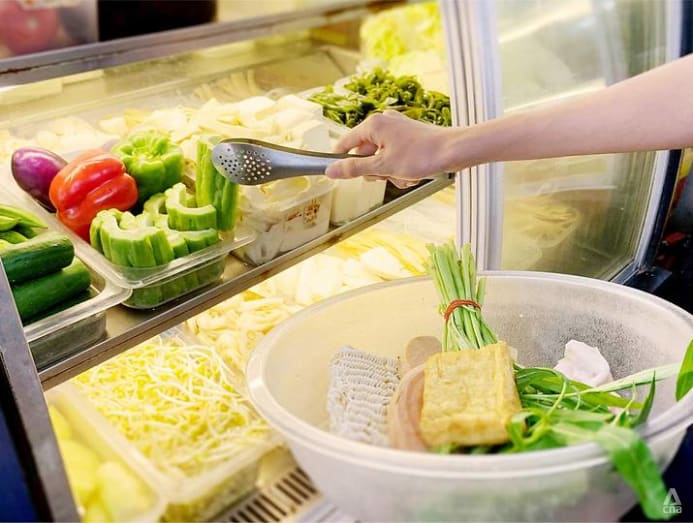 The difference in the spice level comes from the amount of chilli flakes and Szechuan peppercorns used, she said. 
On average, this works out to about 104 calories for a tablespoon of mala sauce, said Kong. A higher spice level would require more mala sauce, which means the spicier your order, the more calories it has.
To find out if you're within your caloric limit, give the calorie calculator below a try. As a gauge, the amount of calories you'll need a day ranges from 1,800 (for women) to 2,200 (for men).
The good news is that eating spicy food may increase metabolism, said Kong. She cited a study that showed capsaicin – a chemical compound found in chilli – produces a thermogenic effect, which leads you to burn more calories. 
"Eating spicy food could potentially make you want to eat fewer calories than you otherwise would. This could be the main reason spicy food is sometimes associated with weight loss," she said.
Like yong tau foo, you pay for what you pick in terms of price and calorie intake. At some stalls, they even weigh your food to determine how much you pay. "A standard bowl for one person with a lot of meat and few vegetables can contribute around 500 calories to 600 calories, with about 40g of fat and 54g of protein," said Kong.
For a healthier combo, opt for just one type of protein (such as chicken, fish, tofu or seafood) and different kinds of leafy or non-leafy vegetables. And instead of rice or noodles, Kong suggested a carbohydrate source such as pumpkin, potato or yam instead.
"Yam, pumpkin and potato are better options compared to white rice, noodles and beehoon as they are complex sources of carbohydrates. Complex carbohydrates contain fibre as well as different types of vitamins such as Vitamins B, C and A, and minerals such as potassium and magnesium," she said. 

The calorie calculator serves as a guide and is not a substitute for consulting a qualified dietitian.