Going eco-friendly: Can you really pursue a sustainable lifestyle in Singapore?
Singapore's largest farmers market, Sprout, returns this weekend to put the spotlight on sustainable living once more. But just how successful has the movement been? CNA Lifestyle asks some of Sprout's participants about the challenges they face.
If you fancy yourself to be an eco-warrior, a recycling guru, an organic food lover or simply a hipster who loves the idea of sustainable living, there's only one place to be this weekend – at the mall.
Touted as Singapore's largest farmers market in the city, Sprout: Farm-To-People Festival is back for its second edition on May 11 and 12 at Suntec Singapore Convention Centre. The two-day event will showcase over 90 exhibitors that include specialty food and artisanal brands, produce from farmers, and all sorts of workshops and masterclasses from Michelin-star chefs.
There's arguably no other event of such scale and diversity in Singapore right now that puts the spotlight on the movement for sustainable living. And with efforts to go green and responsible regularly popping up in the news – fast food outlets giving up plastic straws and Marie Kondo telling people to declutter, for instance – the timing seems right.
THERE'S A GROWING AWARENESS
But just how far has the preaching gone? And has it been making an impact among consumers in Singapore? Sprout organisers and participants whom CNA Lifestyle talked to were optimistic, albeit with a number of caveats.
Last year's inaugural two-day event drew 23,000 people. "Based on that turnout, we would say there is significant interest from consumers to embark on a more mindful and sustainable way of life," said Arun Madhok, chief executive of Suntec Singapore Convention Centre, which organises Sprout.
And if the number of people who attended last year isn't enough of an indication, the number of exhibitors, producers and brands have also increased this year, from 60 to 90.
These include a number of returnees such as Comcrop Singapore, which pioneered the idea of urban rooftop farms in Singapore back in 2013 with its first prototype on *Scape.
Today, it has a few more around the island, which provide homegrown, pesticide-free produce and products to online retailers, supermarkets, as well as restaurants and bars.
Consumers are also becoming aware of terms like food waste and security "and even talking about how to avoid discriminating against 'ugly foods'," said Comcrop chief executive Peter Barber.
More and more locals are also keen on finding out where their food comes from. "Years ago, our farm tours were populated with many visitors from overseas. Now, the majority of our tours are made up of Singaporeans, young and old," he said.
For Sprout first-timer Melissa Lam, founder of artisanal brand Bamboo Straw Girl, there's been a huge growth since she started in 2013, when most of her clients were from Australia, Europe and the US and "there was close to zero local interest".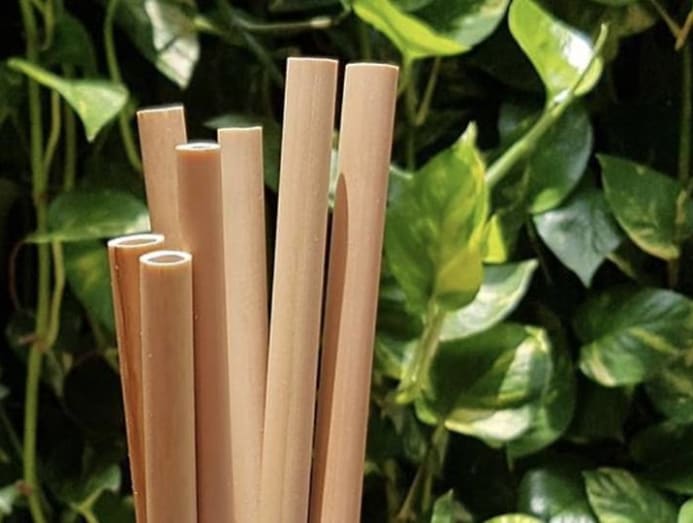 "I do see the eco-movement picking up a lot in Singapore and people are making a conscious effort to reduce their usage of single-use disposables, for example," she said, adding that what has driven change has been a growing network of people and zero-waste or environmental group, and regular events by universities and schools, too.
CONVENIENCE AND MINDLESS CONSUMPTION
But while awareness is on the rise, following through with an actual sustainable lifestyle is another issue altogether.
"It has been an incremental awareness in Singapore the last few years, however the conversion rate has not been high. There's still much effort which businesses and consumers can take to reduce waste," observed Florence Tay, founder of UnPackt, the country's first zero-waste grocery store, which opened a year ago.
The biggest challenge for their store, which encourages people to bring their own jars or bags when they shop, has been convenience.
"Bulk shopping requires some planning to be done prior to shopping. This helps consumers cultivate mindfulness which can reduce waste from impulse buying," she said.
"People have gotten used to the convenience, and even when they start to use reusable straws, cutlery, or bottles, I do get some questions such as "How do I wash them" or "My water consumption has gone up because I'm washing these things" or they have gotten used to the 'buy and throw' convenience culture," said Bamboo Straw Girl's Lam.
She also highlighted the problem of "mindless consumption". "The Straits Times ran a survey that asked people why they used plastic straws and most people responded 'I don't know, it just came with the drink'," Lam pointed out.
Consumer habits are a big hurdle, Comcrop's Barber pointed out. "Singapore's huge eating culture means everyone has an opinion on the best-tasting hawker stalls and dishes. But when choosing food, how many of us actually ask where the stall sources its ingredients from?"
IT'S MORE COMPLICATED THAN YOU THINK
There are other factors to consider when it comes to the nitty-gritty things when you're discussing just how sustainable you can be as a consumer. It's a nuanced issue, said Barber.
For instance, if you're all set to simply buy "organic" or anything with an eco-friendly stamp of approval, be aware that there are companies who'll inevitably capitalise on an obviously growing trend through "branding hype". Or if you're hesitating to go down the eco-friendly route because you think it's more expensive, Barber pointed out that that's not completely the case and there are cheaper alternatives.
He also pointed out that sustainability hinges on specific contexts. "For example, while advocates often extol the 'environmental sustainability' of organic produce, purely organic methods are often only 80 per cent as productive as other farms, which means resource wastage," he said.
"In addition, most organic produce here in Singapore is imported, which means a greater impact on the carbon footprint and food miles." Meaning it's not much different from buying non-organic produce that an import-dependent country like Singapore does anyway.
"The way we go about being 'eco-friendly' may be different from what we read about from other countries."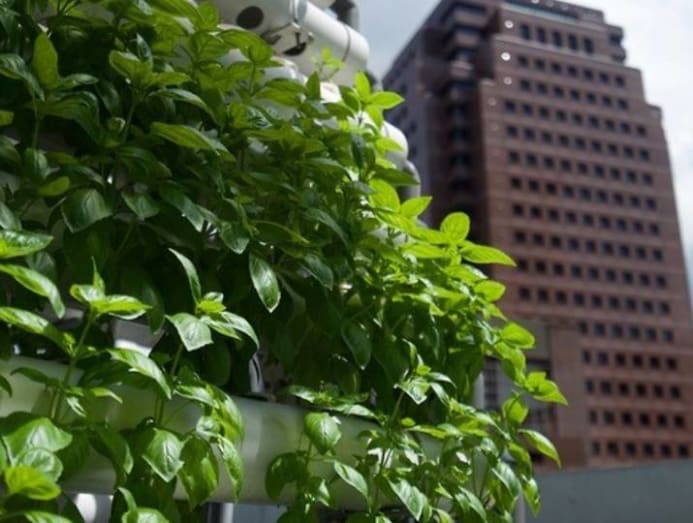 And sometimes, despite good intentions, campaigns can be misleading. "For example, 'recyclable' is often used interchangeably with 'reusable' and people do confuse the two," said Lam. "Reusing and reducing consumption is the solution – recycling should be the last resort."
But perhaps the one thing that consumers misunderstand is that you don't have to go all-in to be sustainable.
"An eco-friendly lifestyle is actually turning back the clock to the olden days before plastics and single use disposables were created. And it can start with just responsible consumption and civic-mindedness," said UnPackt's Tay. "Buy just what you need, think before you throw.  Look beyond the ugly surface of the food items and do not pinch or poke the fresh produce, damaging them."
Bamboo Straw Girl's Lam added: "I like to see 'zero-waste' not as a strict practice, but as an aim. We don't have to be extreme to make a difference. There will never be 100 per cent in this journey, especially living in modern times and in a city. Many people making small, imperfect lifestyle changes is much better than just a few of us living strictly by the zero-waste ideal. I always emphasise the importance of not being too hard on yourself – nobody is going to find that lifestyle appealing."
Or sustainable in the long run, too.
Sprout 2019 runs from May 11 to 12 at Suntec Convention Hall 403. For details, visit https://www.visitsprout.sg/