Tired Singaporeans, smelly pee, bubble tea and gout: Top health and wellness stories of 2021
What health and wellness stories were popular among CNA Lifestyle readers? From milk alternatives to how healthy your favourite noodles are and more, we look back at some of your favourite reads.
In our second year living with the pandemic, what health and wellness stories were people reading in 2021? While it comes as no surprise that stories related to living with the virus are popular, it seems like CNA Lifestyle readers were also hungry to consume other topics.
And the variety shown in our list of popular stories for 2021 showed just that: Whether it's about the effects of bubble tea on gout or male "menopause" or the best time to run to beat the bulge, we all tried to live as healthy as possible.
SINGAPORE IS 'MOST FATIGUED' COUNTRY IN THE WORLD – AND WE'RE TIRED OF IT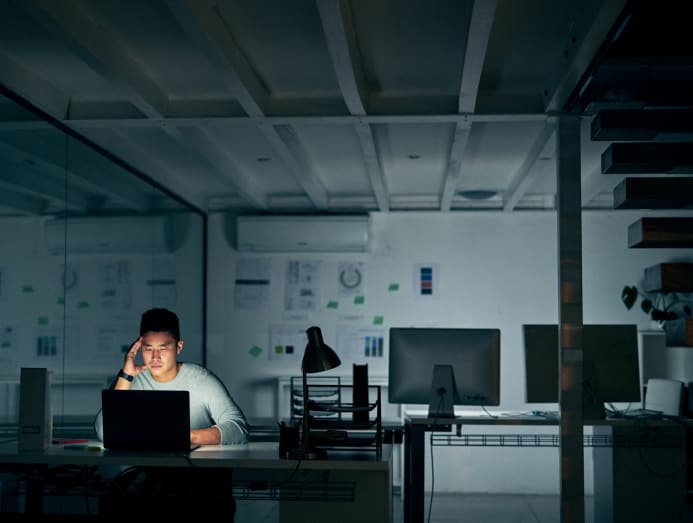 We're the most tired people in the world (yay and yawn), despite Mexico beating us in terms of the longest hours worked per year and the longest time spent daily on the Internet. We'll get you the next time, Mexico. Or maybe not because sleep is more important.
Read the story here.
CAN DRINKING A CUP OF BUBBLE MILK TEA A DAY TURN YOUR JOINTS INTO 'STONE'?
One regular bubble milk tea with pearls – and gout – please. Yes, your cup of bubble tea can give you painful, inflammed joints, no thanks to the gout-inducing fructose found in the tapioca balls, syrup, honey, fruit flavourings, fresh fruit and fruit purees.
Read the story here.
LOVE WEARING THAT MASK ON YOUR ARM OR UNDER YOUR CHIN? YOU'RE SPREADING GERMS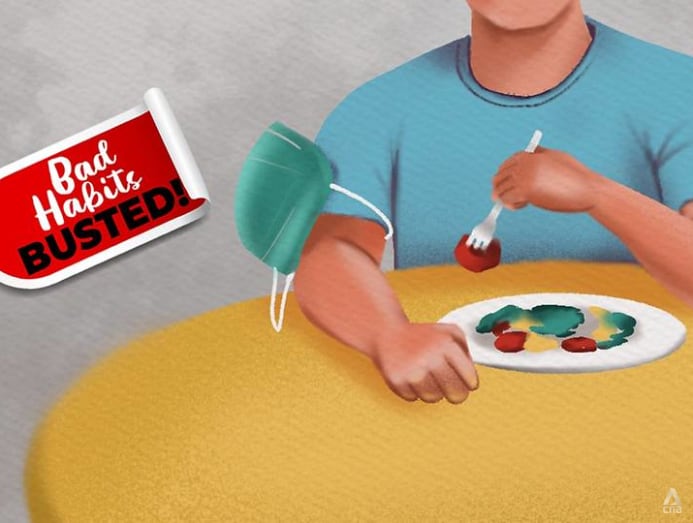 Got used to wearing masks when out and about? Get used to bringing along a resealable bag as well because leaving your mask on your wallet, handphone or strapped to your arm and under the chin actually spreads germs to others – and other surfaces.
Read the story here.
GUYS, THERE'S A MALE VERSION OF MENOPAUSE – AND IT COULD BEGIN IN YOUR 40S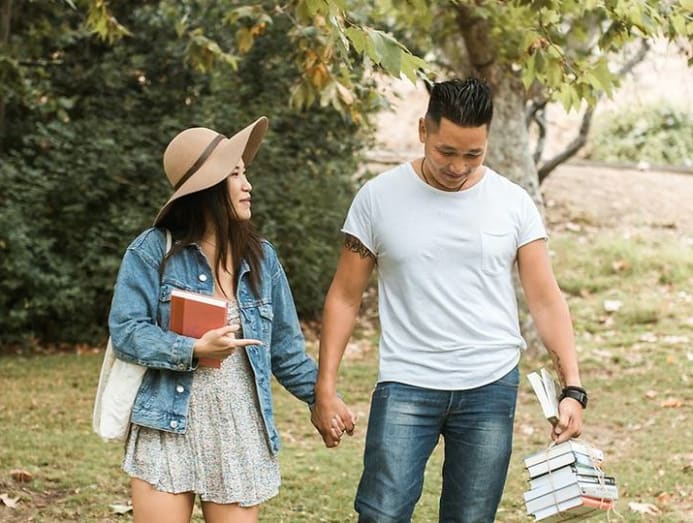 Men aren't likely to discuss andropause among their drinking buddies but it is coming. And it can stretch over decades in men, unlike the menopause in women, which usually lasts between ages 45 and 55.
Read the story here.
WHY EXPERTS SAY THE BEST TIME OF THE DAY TO GO FOR A RUN IS IN THE EVENING
Lower cholesterol levels, better cardiovascular health, better blood sugar control – and probably the most practical benefit of running after your day's work is done: You don't have to sacrifice your morning lie-ins to run.
Read the story here.
YONG TAU FOO ISN'T AS HEALTHY AS YOU THINK: HERE'S HOW TO CHOOSE THE RIGHT ITEMS
Singaporeans love a good yong tau foo – and calculating their calories, it seems. To customise the best low-carb and low-calorie bowl: Pick bee hoon, two or three leafy vegetables, two pieces of tofu (not the fried one), and two non-fried items such as egg, tomato, brinjal or ladies finger.
Read the story here.
DOES YOUR PEE SMELL FISHY OR LIKE OVERRIPE FRUIT? IT COULD POINT TO HEALTH ISSUES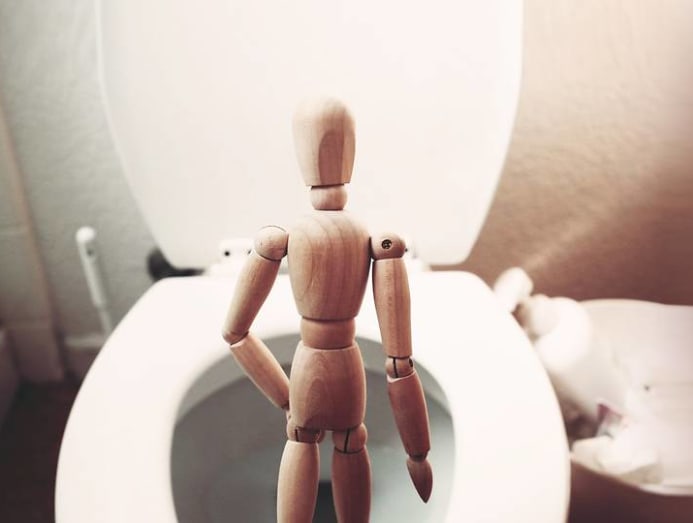 Something is afoul if your urine smells. It could be caused by simply not drinking enough water to something more worrying such as diabetes, urinary tract infection or even liver failure.
Read the story here.
HOW UNHEALTHY CAN YOUR FAVOURITE NOODLE DISH GET? WE BREAK DOWN THE FACTS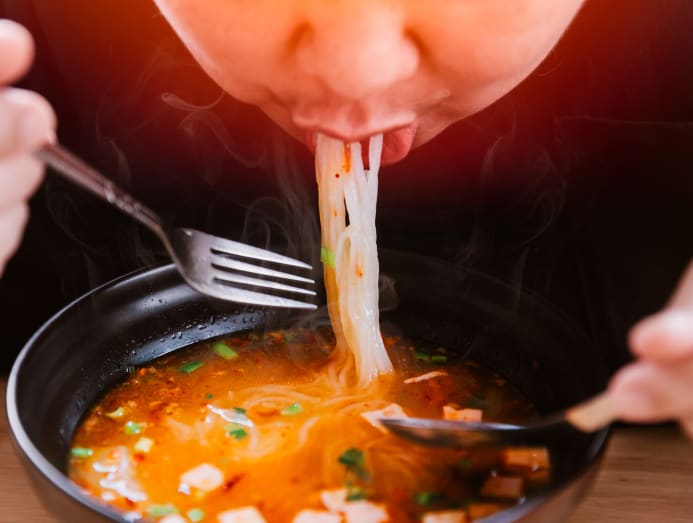 It all depends on the noodle type. As a rough gauge, yellow noodles, mee sua and pasta are the most calorie dense, whereas soba, tang hoon and konjac noodles are some of the least caloric noodles.
Read the story here.
ALMOND, OAT OR SOY? WHAT'S THE BEST MILK ALTERNATIVE IF YOU'RE LACTOSE INTOLERANT
If cow's milk is not an option for you, soy milk is the best alternative, nutrition-wise. Otherwise, it is really up to your preference as even different brands of the same non-dairy milk offer different flavours, sweetness and textures. In other words, drink more coffee to figure out.
Read the story here.
TRY THIS 11-MINUTE BODY WEIGHT WORKOUT FOR PROVEN FITNESS BENEFITS AND RESULTS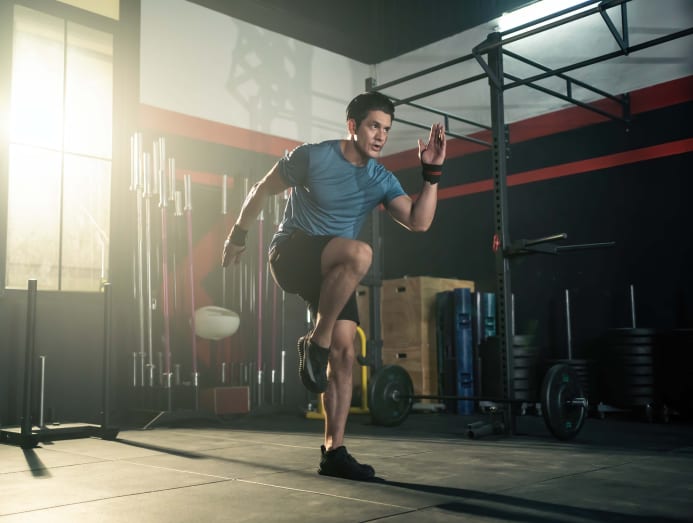 The routine requires no equipment, little space and a grand total of 11 minutes, including a minute for warming up and cooling down. Best of all, you don't have to go to the gym to perform this workout.
Read the story here.