The trick to raising kids to love exercise? Do it as a family
Body positive ways to encourage the joy of movement.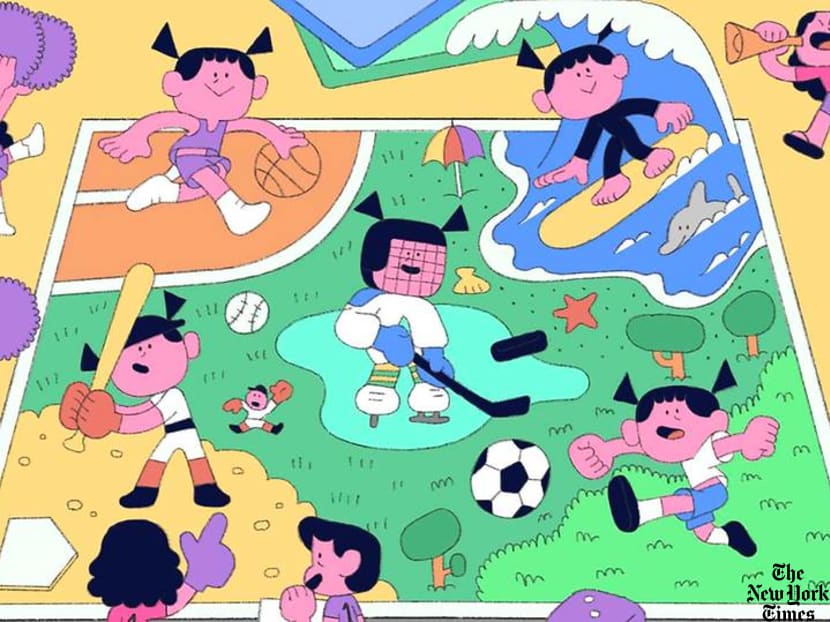 How can you encourage your children to be active, without making it an area of stress, or a chore? I asked two experts on kids and health for their tips.
DON'T FORCE IT
If you push kids into a sport they really don't want to do, it's not going to stick. People (children included) feel motivated to do something when they have control, when they can feel like they're a part of something and when they can feel successful, said Matthew Myrvik, a clinical sports psychologist and an associate professor at the Medical College of Wisconsin.
Give your child several different kinds of activities to choose from. For a child who isn't excited about team sports like soccer or basketball, you can offer skateboarding or yoga, which are physical activities that they can master on their own.
PRAISE EFFORT, NOT OUTCOME
As children reach adolescence, they tend to drop out of sports entirely if they are not highly competitive, according to the American Academy of Pediatrics. Teach your kids that especially in team sports, they cannot control the outcome of the game, Dr Myrvik said. 
What they can control is how hard they try. After a game, whether your kid wins or loses, praise the process, saying something like: "I love how many shots you took today" or "It's great to see you out there having fun with your friends".
MAKE IT A FAMILY ACTIVITY
Kids are smart, and they will notice the mirthless way that some adults view exercise – going out for a jog that feels like checking off a box or doing some mandatory drudgery, said Christy Harrison, a registered dietitian and host of the podcast Food Psych.
So try to find activities you can do as a family together that are joyful, and that get your bodies moving. Dr Myrvik said his children look forward to their family dance parties. 
During the pandemic, my family started taking hikes and doing Cosmic Kids yoga together, both of which we are continuing even as group sports open up again.
By Jessica Grose © The New York Times
This article originally appeared in The New York Times. 
https://www.nytimes.com/2021/06/23/parenting/body-positivity-kids-exercise-fitness.html