The virtual Body And Soul Fair returns with a focus on mental wellbeing
Want to spend your weekend being healthy? This online event on Oct 9 covers it all, from a cooking class to talks from health experts to a one-hour workout to destress.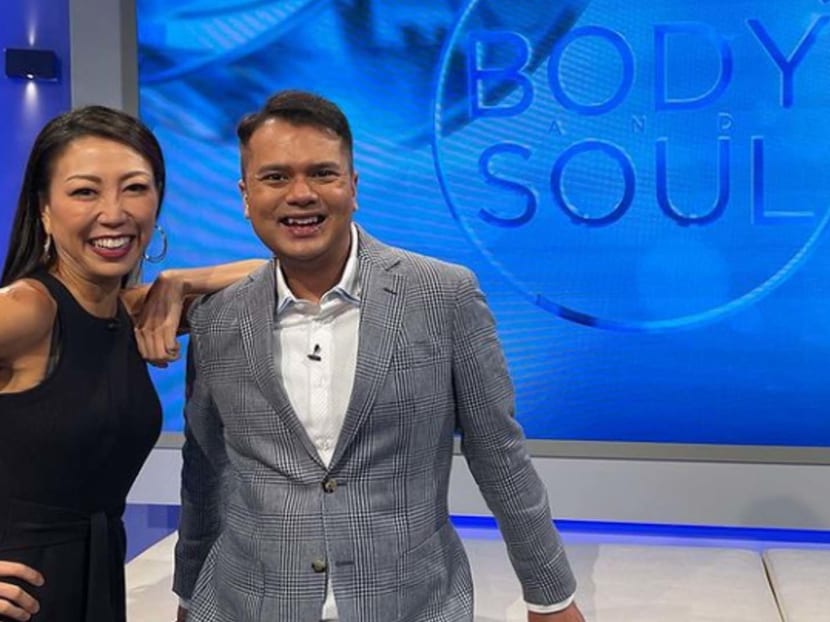 If you're a regular viewer of the TV wellness programme Body And Soul on Channel 5, you can look forward to learning more about health and wellness at the virtual fair of the same name.
The second edition of the Body And Soul online event is on Saturday (Oct 9), from 9am to 6pm. It will focus on timely pandemic-related issues concerning mental health, eye health and immunity, among others. Here's a look at the online events you can expect:
9AM: STAY CENTRED WITH KELLER AND GOH
Bend, balance and stretch off those morning blahs with a 60-minute online fitness class hosted by celebrity yoga instructor Denise Keller, Ria 897 DJ Azura Goh and AIBI trainer Ashle Tan.
10.30AM: SANE SANE, BUT DIFFERENT!
This mental wellness forum will cover a range of topics such as identifying stress and striking a balance between work, as well as other aspects of life by experts Dr Jared Ng, a senior consultant with the Institute of Mental Health, and TOUCH Wellness's Andrea Chan.
11.30am: OPEN SESAME! MAGIC IN THE KITCHEN WITH BEN YEO
Mediacorp artiste Ben Yeo and Love 972 DJ Mary Bukoh are on hand to teach you a couple of dishes using healthy sesame seed oil (and a bonus dessert made with bird's nest).
12.30PM: THE LINK BETWEEN GUT HEALTH AND YOUR IMMUNITY
If the previous event got your appetite going, you'll want to stick around for this forum by the founder of AMiLi (Asian Microbiome Library) Associate Professor Jeremy Lim and Kin's Bridget Fernandez.
1.30PM: HEALTHY EYES DURING THE PANDEMIC
Keeping an eye on your eye health is this forum by Dr Deborah Tan and Dr Jayant Iyer from the Singapore National Eye Centre.
3PM: UNDERSTANDING THE YOUTH
This mental wellness forum addresses the physical and psychological effects of stress on youths with Compass member Yusnizan Bte Md Taib and Annabelle Psychology's clinical psychologist Dr Annabelle Chow.
4PM: STAYING ACTIVE WITH NO PAIN BUT GAIN
If you suffer from joint pain, you'll want to tune in to hear expert tips from GSK's principal scientist Dr Arti Dhar as well as The Orthopaedic Centre's orthopaedic surgeon Associate Professor Yue Wai Mun and physiotherapist Cindy Chan. 
5PM: SWEAT IT OUT WITH MAY PHUA AND FADLI KAMSANI
You can wrap up the day with a 60-minute workout to get those endorphins going along with celebrity trainer May Phua, Ria 897 DJ Fadli Kamsani and AIBI trainer Ehsaan Khaled.
And while you're online, look out for the Dr Stethoscope icons scattered throughout the Body And Soul Fair website for your chance to win cash. There will also be deals exclusive to the virtual fair.
To register for the events and for more details, click here. The webinars will be available for catch-up viewing on the Body and Soul Fair website until Oct 24, and on meWATCH from Oct 25.