What you need to know about weight-loss medicine: Who can take them? Are they safe and effective?
Find out why these proper weight-loss medicines are not as commonly prescribed by doctors as you think.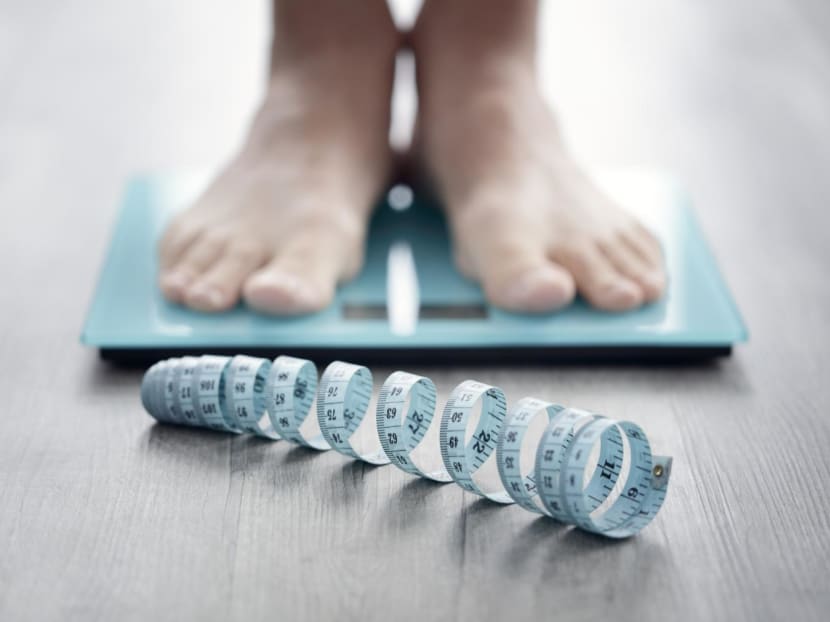 When it comes to the pursuit of a trimmer, healthier figure, the options are as wide as a pair of XXL-sized jeans. Fad diets, trendy workouts, meal prepping, "fat-burning" treatments, and of course, slimming pills, are par for the course.
And more people may just be on that weight-loss quest, according to the 2022 survey by market research company Ipsos on 500 Singaporeans aged 18 and above. It showed that 39 per cent of Singaporeans have gained weight since the pandemic. Compared to last year's survey, this is an increase of 9 per cent.
The average amount of weight gain has also gone up, from 4.8kg in 2020 to 5.7kg in 2022. But lest you think it's the middle-agers who form the bulk of those who have grown heavier, it's not.
The survey showed that the most significant weight gain was among the 18- to 24-year-olds. In fact, more than half of this age group (59 per cent) said they have put on weight.
The good thing is, Singaporeans are trying to lighten up weight-wise. Sixty-two per cent said they were trying to lose weight anyway, regardless of the pandemic.
But if you think most people are taking the easy way out by popping slimming pills, think again. The survey found that six in 10 Singaporeans intended to lose weight by exercising more.
Even among those with obesity, the use of weight-loss medicine is very low, according to Dr Lee Phong Ching, a senior consultant with Singapore General Hospital's Endocrinology Department.
"In the past, there have been several, mostly unlicensed weight-loss products and 'slimming pills' that have had dangerous side effects, and this has led to the perception that weight loss is not safe," said Dr Lee.
Another reason, which he believed to be the most crucial for the low uptake of anti-obesity medicines, is the stigma.
"There is often an unrealistic expectation that patients with obesity are solely responsible for their own weight, and that diet and exercise are sufficient. We do not see this with other chronic diseases such as diabetes and hypertension," he said.
But here's the thing: If you're thinking of going to the general practitioner's office or polyclinic for some legitimate weight-loss medicines, you might go home empty handed. Here's why:
WHO CAN BE PRESCRIBED THESE WEIGHT-LOSS MEDICINES?
A potential patient is not someone looking at losing a few kilos to fit into his or her old jeans. "Weight-loss medicines can be prescribed for those with obesity and should be used in conjunction with lifestyle modification via diet and exercise," said Dr Lee. Obesity is defined as having a Body Mass Index or BMI that is higher than 30.
But if the patient has obesity-related complications such as Type 2 diabetes and hypertension, a BMI greater than 27 would already qualify him or her for the medicines, he said. This could be a 1.7m-tall man weighing 80kg, or a 1.6m-tall woman with 70kg on the scale. (You can calculate your BMI here.)
"I would encourage people living with obesity to seek help from their doctor if they are unable to lose weight on their own, especially if the excess body weight is causing them health problems," said Dr Lee.
WHAT WOULD THE DOCTOR DO DURING THE FIRST CONSULTATION?
You can expect the doctor to ask you questions about your health, such as if you have any long-term medical conditions and if you're on any medications, said Dr Shariff Rizwan, a resident doctor of DTAP Clinic. You'll also be asked about past attempts at weight management, the methods used and your daily activities, he said.
As for health checks, you can expect measurements of your blood pressure, weight and height to be taken.
"Blood tests may be suggested to ensure the patient does not have any medical conditions that may be related to the high BMI to begin with. However, this may not always be necessary for all patients," said Dr Shariff. "Where relevant, goals may also be set if deemed appropriate at this stage."
If you do qualify, you may be given the medicine at the end of the first consultation, said Dr Shariff. "This would, of course, have to be discussed extensively between the patient and the doctor."
WHAT ARE THE WEIGHT-LOSS MEDICINES PRESCRIBED IN SINGAPORE?
There are three weight-loss medicines that are predominantly prescribed at GP clinics and hospitals: Phentermine, orlistat and liraglutide, said Dr Lee. "Some of these medicines are available at polyclinics, too."
You may also have heard of other medicines usually used to treat Type 2 diabetes such as sodium-glucose cotransporter-2 (SGLT-2) inhibitors and glucagon like peptide-1 (GLP-1) receptor agonists. These are used to help lower the blood sugar levels of diabetics but because they can also elicit some degree of weight loss, they may be prescribed by the doctor as well.
However, Dr Lee said that "SGLT-2 inhibitors typically lead to a modest average weight loss of 2kg, which is below the threshold to be classified as a weight-loss drug".
Added Dr Shariff: "We regularly prescribe GLP-1 receptor agonists to our patients who may need some assistance in weight management, especially those with a BMI above 30 or above 27.5, and have a significant medical condition such as diabetes or hypertension".
HOW DO THESE MEDICINES WORK?
Phentermine is one of those medicines that suffered from bad press in the past. This appetite suppressor in tablet form used to be a component in the wildly popular weight-loss drug combo known as fen-phen ("fen" from fenfluramine and "phen" from phentermine) in the 1990s.
However, fenfluramine was found to contribute to heart valve problems and has been banned by the US Food And Drug Administration since 1997. Phentermine, on the other hand, is not banned.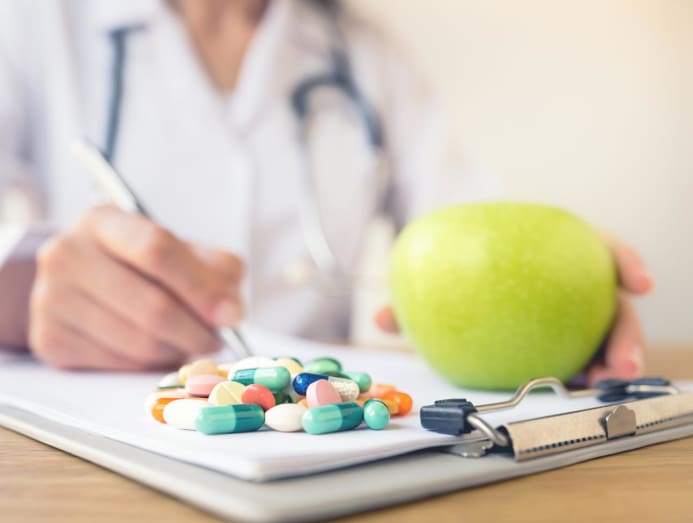 Orlistat, another oral tablet, works by inhibiting the function of lipase, a digestive enzyme that breaks down dietary fat for use or storage. When taken with a meal, about 25 per cent of the fat you consume doesn't get broken down and is eliminated through bowel movements.
Orlistat is recommended for patients who may have high blood pressure, diabetes, high cholesterol or heart disease. It is also used after weight loss to help keep the weight off.
Unlike the other two, liraglutide has to be injected daily. It works by helping the pancreas release the right amount of insulin and move sugar to tissues for use as energy. The injection also slows the emptying of the stomach and may decrease appetite and cause weight loss. However, liraglutide is only prescribed to those with Type 2 diabetes.
As for the diabetes medicines, GLP-1 receptor agonists and SGLT-2 inhibitors, it's not exactly clear how they help with weight loss, according to the Mayo Clinic website. GLP-1 agonists could help to suppress appetite, and both drugs "slow the movement of food from the stomach into the small intestine", which leads the patient to feel full faster and longer, and as a result, eat less.
WHY ARE SOME PATIENTS REJECTED?
Because these patients usually have a high body weight, there is typically an assortment of health issues that come with it: Type 2 diabetes, hypertension, heart disease and certain cancers. "Different medicines have specific contraindications, which may not be suitable with certain patients with different medical histories," said Dr Shariff.
For instance, phentermine may not be suitable for those with cardiovascular disease, high blood pressure, glaucoma or an overactive thyroid gland. Conversely, those with cardiovascular issues might benefit from liraglutide.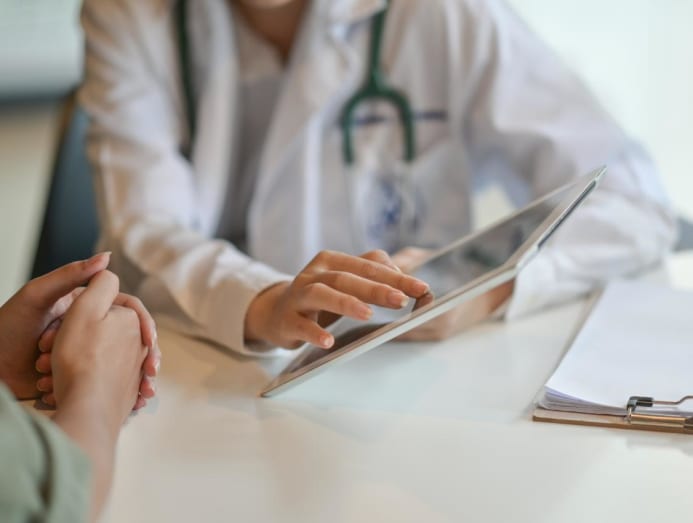 HOW EFFECTIVE ARE THESE MEDICINES AND WHAT ARE THEIR SIDE EFFECTS?
In studies that looked at weight loss over six to 12 months, 70 per cent of patients who were medicated had effective weight loss, compared to the 5 per cent in the placebo groups, said Dr Shariff. "As per most conditions, the weight management cannot rely solely on medicines, and oftentimes, requires diet and exercise as well."
Dr Lee summed it up with the table below:
| | | | |
| --- | --- | --- | --- |
| Medicines | Phentermine | Orlistat | Liraglutide |
| Potential weight loss | 3.6kg to 4.5kg | 2.9 per cent to 3.4 per cent | 5.4 per cent |
| Potential side effects | Dry mouth, insomnia, agitation, palpitation | Oily stool, diarrhoea, faecal incontinence | Nausea, vomiting, diarrhoea, constipation |
HOW DO DOCTORS DETERMINE THE DURATION OF THE MEDICINE?
It depends on the medicine used. Phentermine, for instance, is usually prescribed for three to six months, said Dr Shariff, while the other medicines may be used for a longer time.
"We would usually give a trial of three months," said Dr Lee. "If we are unable to achieve weight loss of more than 5 per cent of the patient's initial body weight, I would suggest stopping the medicine."
Said Dr Shariff: "In certain instances, bariatric surgery may be a consideration. In such cases, a referral to a surgeon will be required to assess the condition and also to suggest the appropriate form of surgery required".
WHAT ABOUT THE COST?
The prices of the weight-loss medicines can vary, said Dr Shariff, depending on the dosage and duration of treatment. "It can start from about S$60 to a few hundred dollars a month."