Which type of exercise is best to keep year-end depression at bay – walking, yoga or lifting weights?
Find out from the experts how exercise can lift your mood (including your brain making its own brand of opioids) – and why you needn't focus on your workout intensity and duration when you're exercising for better mental wellbeing.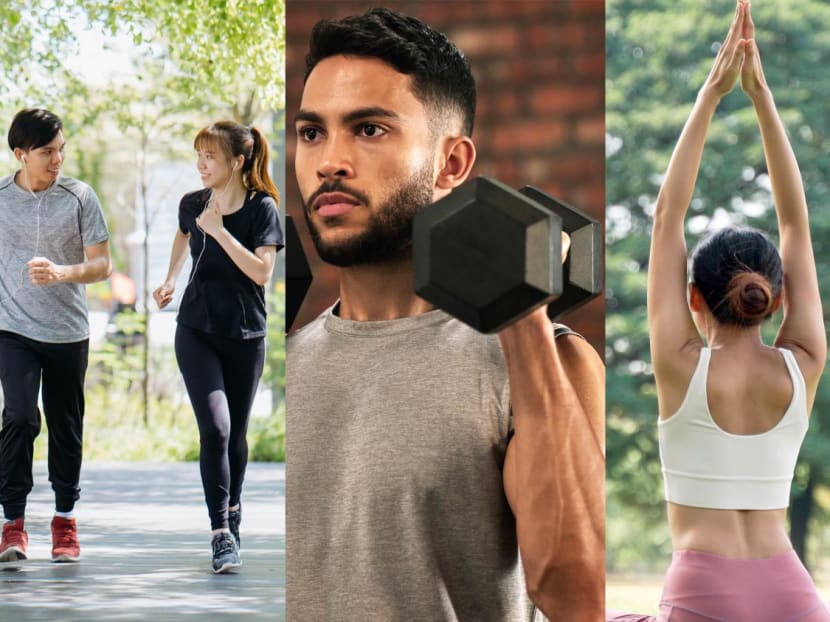 It is that most wonderful time of the year – perhaps made even more wonderful by the fact that life has almost resumed complete normalcy since the COVID-19 pandemic hit us three years ago. Masks are off (except on public transport and healthcare situations) and parties are on. And experiencing wintery destinations is a reality not confined to Zoom.
But amidst the glitter and gaiety, some of us may be more prone to feeling sad and experience mood swings during the festive period, according to Andrea Chan, the assistant director of TOUCH Mental Wellness, which is part of TOUCH Community Services that is co-leading the Beyond The Label initiative with National Council of Social Service.
"We do not have specific numbers but our counsellors have observed that our clients tend to be moodier or experience more year-end blues at the end of the year," she said.
"This may be due to the increased emphasis on family, festivities, and joyful content during the holiday season. Many of our clients are lonely and do not have much social or family support. Hence, the year-end blues may hit them much harder."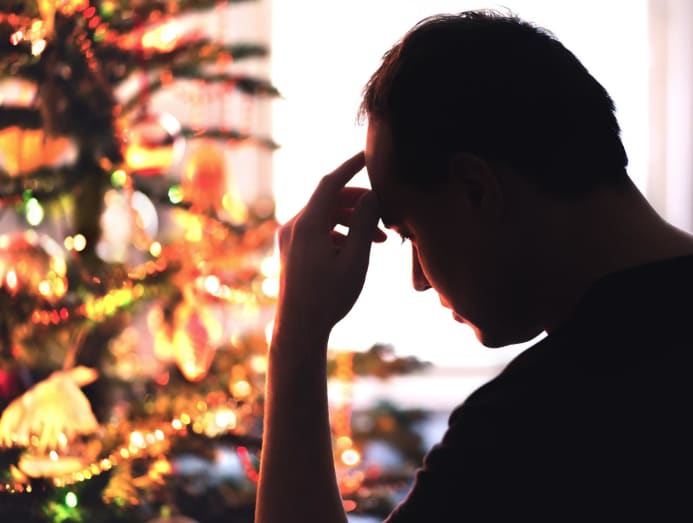 HOW EXERCISE HELPS WITH MENTAL HEALTH
There is much to benefit from exercise – and we're not just talking about making more room in your stomach for the festive goodies at the Christmas buffet table. Or exercising to lose a few kilos to look trim for the year-end gathering with ex-colleagues.
Being active can do a whole lot of good for your mental health as well, according to Dr Ivy Lim, the chief and senior consultant with Changi General Hospital's Department of Sport and Exercise Medicine. For one, exercise reduces the risk of developing depression – and if you already suffer from it, being physically active can lessen the symptoms, she said.
"Exercise can also induce pain relief, perhaps related to various brain chemicals possibly acting in synergy." These brain chemicals include dopamine and serotonin – feel-good neurotransmitters that improve mood – as well as your brain's own brand of opioids such as beta-endorphin and endocannabinoids, which "appear to work in synergy to cause exercise-induced improvements in mood and reduction in anxiety and depression", said Dr Lim.
Another mental benefit of exercise is reduced stress levels, said Chan. Exercise increases your heart rate, which can then stimulate your brain's production of neurohormones such as norepinephrine. "Neurohormones not only improve our mood but also our cognition, which could be clouded by stressful events," she said.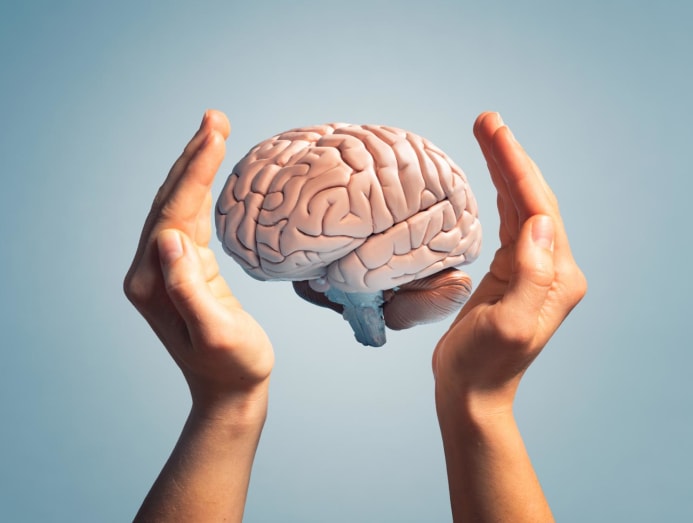 "Exercise also forces the body's central and sympathetic nervous systems to communicate with one another, improving the body's overall ability to respond to stress."
Being active can lower the inflammation markers in your body as well – which can be precursors to inflammatory diseases such as Type 2 diabetes, asthma, rheumatoid arthritis and certain cancers when left unchecked. And for a while now, studies have found links between inflammatory diseases and depression.
"There is much evidence that inflammation and inflammatory diseases contribute to mood disorders and poor mental health," said Rachel Soh, the principal physiotherapist at Tan Tock Seng Hospital's Department of Physiotherapy. Exercise, it appears, may help to lower inflammation and contribute to "better mental health outcomes in patients who suffer from inflammatory disorders", she said.
WHAT EXERCISES SHOULD YOU DO?
Soh said that "there is no conclusive proof" which form of exercise – aerobic exercises (running, cycling, swimming); strength training; or exercises that work on balance, flexibility, agility and coordination (yoga, dance, taichi) – best benefits mental health.
On the whole, studies that focus on the link between exercise and mental health are largely based on "aerobic exercises that use large muscle groups during prolonged activity", said Soh. "There are fewer studies on alternative forms of physical training that work on muscular strength, flexibility, agility, balance and coordination."
But don't give up your yoga and dance passes just yet. According to Soh, "non-aerobic exercises also show increased benefits to mood outcomes". For instance, "yoga and swimming improved anger, confusion, tension and depression in people compared to those who did not partake in any physical activity", she said.
So, how do you decide what exercise to perform? Find something that you enjoy and do it at an intensity that you can sustain, said Dr Lim. As you get stronger and gain better stamina, increase your intensity to the levels suggested by the guidelines: At least 150 minutes of moderate-intensity exercise per week.
WHAT IF YOU JUST DON'T FEEL LIKE EXERCISING?
When you're feeling down, exercise is likely the last thing on your mind, especially if your dumbbells have been collecting dust in the corner for a while now. It can feel impossible to muster the energy to even put on your walking shoes. What can you do then?
"It really depends on your situation," said Victoria Tymosiewicz, who is a Beyond The Label ambassador and has, herself, used exercise to overcome her own personal mental health struggles.
"If you struggle to head out the door, running for 15 minutes or walking for 30 minutes a day is already a big step. The most important part is that you enjoy doing it and look forward to it. I recommend starting small first and gradually increasing the duration or intensity whenever you feel ready. This allows you to be in control and accomplish small wins."
Dr Lim agreed that some physical activity is better than none – and you don't have to step into the gym if you're not comfortable. The key is to reduce sedentary behaviour such as prolonged sitting or lying in bed. "Exercise is a component of physical activity" so peppering your day with short spurts of stretching and walking count, she said.
And don't give up. "There will be days when you feel sluggish or demotivated to move," said Tymosiewicz. "But because you show up and push through those moments, you'll end up feeling accomplished and good."
GETTING STARTED
Whatever form of exercise you do, you don't have to feel that you need to take up the intensity level if you're not ready, said Dr Lim. Citing the latest 2018 Physical Activity Guidelines for Americans, she said that when the "exercise intensity is increased during experimental studies", participants reported an increase in "negative mood, feelings and emotions" as compared to self-selected exercise.
"This suggests that we should allow patients to perform exercises at their own pace as exercises which are more intense than they can tolerate can worsen mood and result in negative feelings and emotions," said Dr Lim.
If you haven't been exercising, walking is a good activity to start. "Walking is a form of physical activity that requires not much more than a pair of walking shoes," said Dr Lim. "There is no specific exercise venue required – it can be the park, around the workplace or housing estate, or even at shopping centres, for example."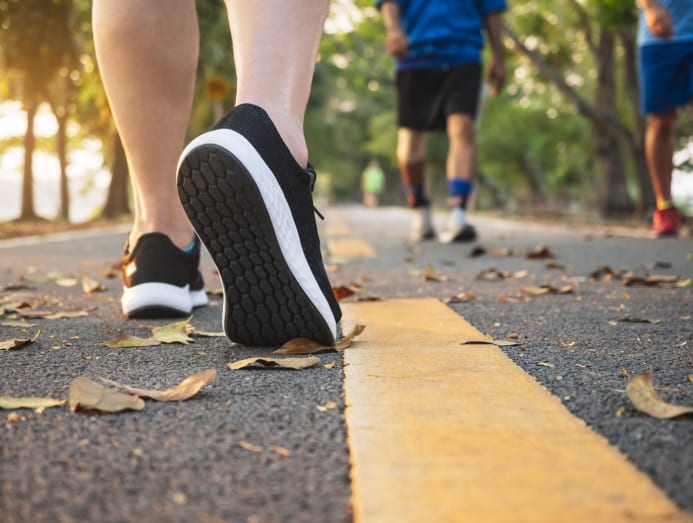 For a start, you can walk for 5 minutes (you can go up to an hour) per session, three or four times a day. Do this before upping the intensity of exercise to moderate- or vigorous-intensity as tolerated, said Dr Lim. "Mind-body exercises such as yoga, pilates or taichi may also be useful to improve mood."
If you're up for some strength training, Tymosiewicz suggested starting with bodyweight exercises like squats, tricep dips, lunges, plank and glute bridges. "These would not require any equipment and would not take too long for a start."
Now for Santa to bring you some workout apparel.