How to make 2022 the best year: 27 shows and books to inspire and make you laugh
Bookmark this list of books, films and TV shows that energise, inspire and motivate – and tap on them anytime you need it, says CNA Women's Hidayah Salamat.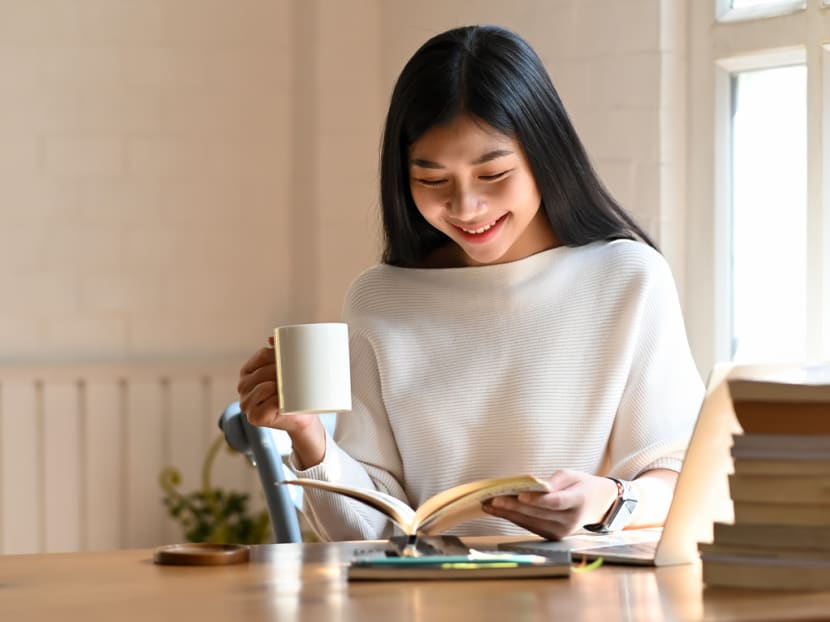 The start of a new year is always filled with hope and anticipation. It is an opportunity to forgive and forget, start on a clean slate and, perhaps most importantly, dream of new possibilities.
But the often harsh realities of life, including that of the ongoing pandemic, don't provide much room for imagination. Here are some books and shows you can turn to, to keep your mood up and give you an inspiring boost whenever you need it. Have a wonderful new year ahead!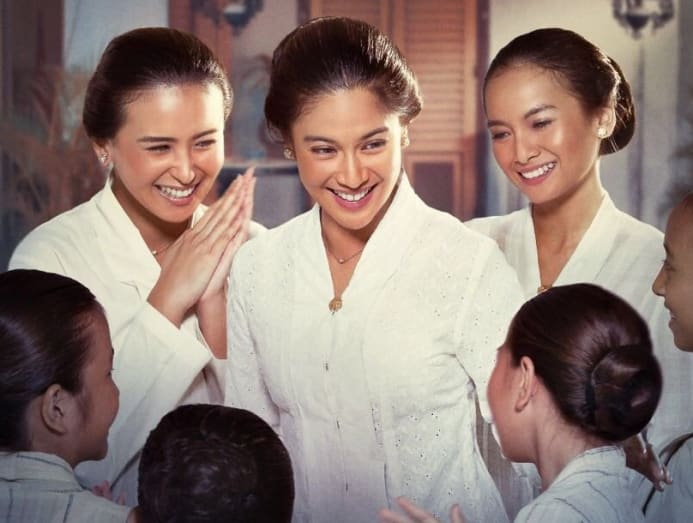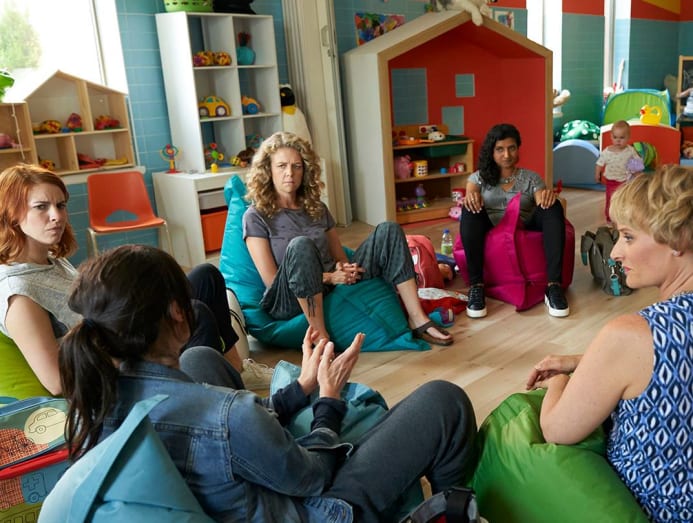 3 BEST DRAMAS & MOVIES THAT EMPOWER WOMEN
Hidden Figures: Based on a true story, this film about three African-American mathematicians who battled gender and racial discrimination to get the job done – launch astronaut John Glenn into space – is awe-inspiring.
Good Girls: Three friends rob a supermarket to try and make ends meet, and everything goes to hell from there. A true dark comedy that made me howl with laughter and shiver with anxiety in equal measure.
Workin' Moms: This Canadian series follows a group of working mum friends as they struggle with relationships, career and parenthood. Every character is both problematic and inspiring, such as judgy psychologist Anne Carlson and the one with zero paternal instincts, Jenny Matthews, making it one of the most "real" shows about being a woman on Netflix.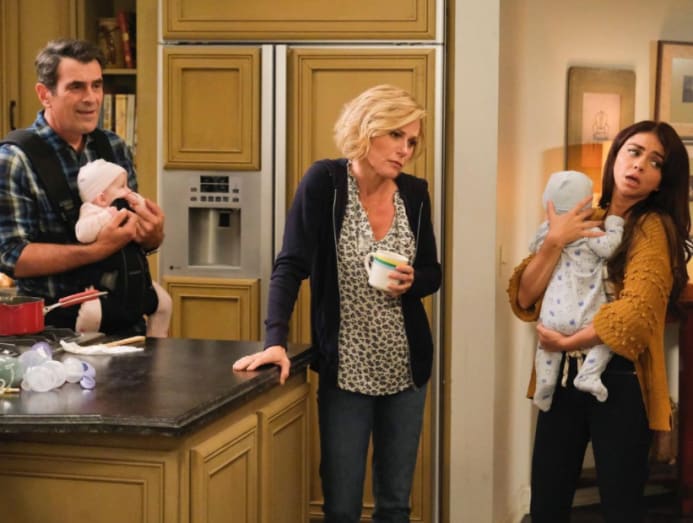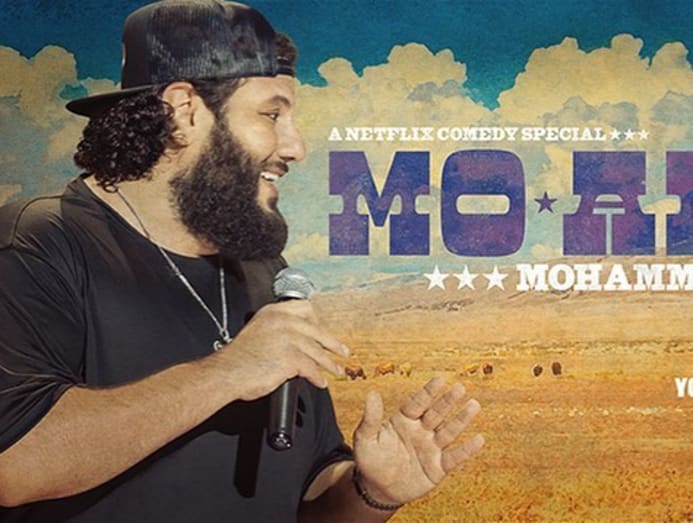 3 SHOWS ON NETFLIX THAT WILL MAKE YOU LOL  
Ali Wong: Baby Cobra / Hard Knock Wife: Foul-mouthed, straight-talking and not a fan of hard work (or just work), US comedian Ali Wong is the kind of woman you want in your inner circle. Years after she first poked fun at Sheryl Sandberg's best-selling book and said: "I don't want to lean in, I want to lie down", I'm still very much in love with her. 
Modern Family: This award-winning TV show tells the story of a large American family and their "modern" issues, such as young parenthood, single parenting, gay marriage, interracial marriage and sustainability, with the kind of droll, witty humour that makes you stop catastrophising your problems.  
Mo Amer: Mohammed In Texas: An extremely cathartic watch simply because Palestinian-American Mo Amer attacks some of the most triggering themes of our times, such as racism and, of course, COVID-19.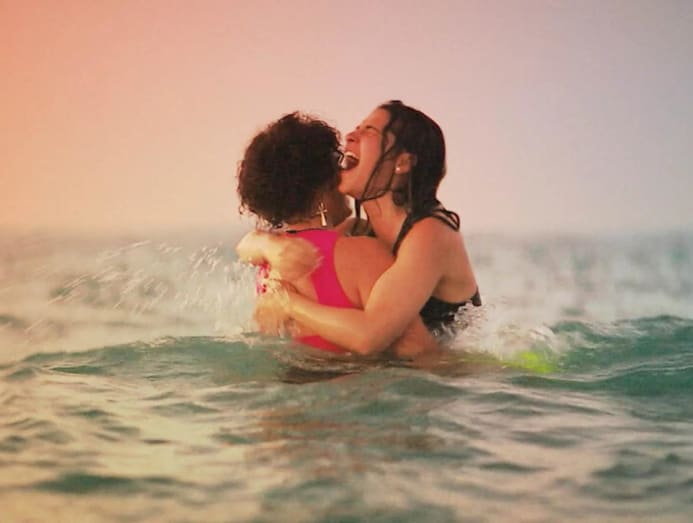 3 NETFLIX SHOWS THAT WILL GET YOU EXCITED ABOUT TRAVELLING AGAIN 
Outlander: If you're looking for something escapist, look no further than this gripping time-travelling epic based on the popular book series by Diana Gabaldon. Combat nurse Claire Beauchamp is on honeymoon with her husband in Scotland when she is sucked into a couple of "standing stones", taking her back in time to the 18th century, where she's forced to built a whole new life. The plot, the setting and the costumes are all chef's kiss.
The Road To Red Restaurants List: A no-brainer for those of you who miss Japan. In this narrative food series, a salaryman drives out every weekend on his own looking for independent restaurants he thinks might go "extinct", such as a restaurant in the mountains right on the edge of Tokyo that harvests its own ingredients.
The World's Most Amazing Vacation Rentals: If you enjoy travelling with bossy (but well-meaning) friends who plan the itinerary and are excited about everything, this is the show for you. Each episode, hosts Megan, Jo and Luis take turns introducing each other to an accommodation they (and you) can rent – on a variety of budgets – such as a tower of open-air bedrooms in Bali made out of bamboo. 
3 SHOWS TO WATCH IF YOU'RE FEELING NOSTALGIC
The Baby-sitters' Club: This modern adaptation of the classic teen book series by Ann M Martin marries 90s nostalgia with the latest tech, and is just as charming as the original. If anyone from Netflix is reading this, could we get some old episodes of Sweet Valley High in there, too? 
Never Have I Ever: American high school dramas are always entertaining, but they feel doubly so when the conflicts hit closer to home, as they do in this show and others like To All The Boys I Loved Before – like when Devi is filming a dance video with her friends and her mother makes her change into a less revealing outfit mid-recording. 
Reply 1988: All the shows in the Korean Reply series are charmingly retro, but 80s kids will likely relate best to this one, which will take you back to the early days of cassette tapes and video games. 
3 MOST COMFORTING BOOKS FOR HARD TIMES
The Book Of Delights by Ross Gay: This book of essays is, as the title promises, very delightful – maybe even too delightful. It's perfect if you've been utterly sick of doom and gloom being the default soundtrack of your life – take it slow and read an essay every few days.
The Curious Garden by Peter Brown: Children's books can be very profound and yet they're all simple in execution. If you want to be inspired without having to read too much between the lines, check out this one about a boy who, while out exploring, chances upon a dying garden and starts taking care of it. Over time, the greenery spreads through the city, which is transformed. The illustrations are wonderful, too.
The Midnight Library by Matt Haig: If you're prone to imagining the worst possible outcomes for everything, read this story about Nora Seed, who feels unaccomplished and unwanted, and constantly wonders what would've changed if she'd made different decisions each time. 
Bonus recommendation: The Famous Five series by Enid Blyton (worth many re-reads) and anything by children's writer Jacqueline Wilson.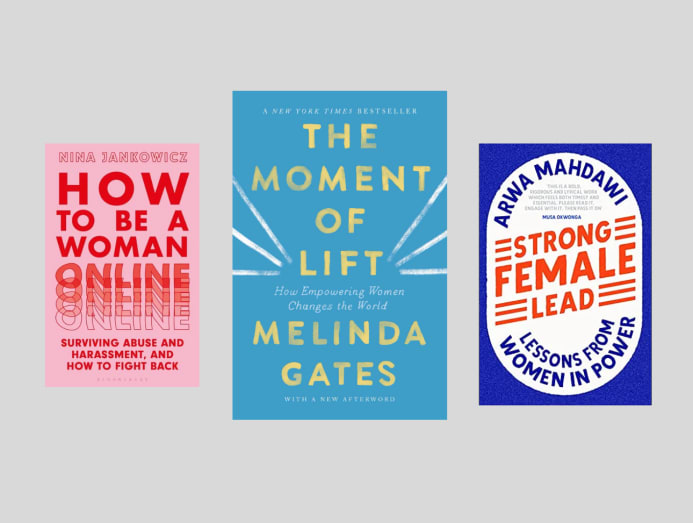 3 BEST BOOKS TO IMPROVE YOUR MINDSET
The Daily Stoic by Ryan Holiday: Don't try to read it all at once – there's a new lesson (such as simple ways to be grateful or live in the present) for each day of the year. Read it, process it, put it back on your bedside table, repeat. 
How To Relax by Thich Nhat Hanh: A teeny-tiny book with simple but profound tips for chilling out, like this one: "When you plant a tree, if it doesn't grow well, you don't blame the tree ... Yet we're quick to blame our child."
Start With Why by Simon Sinek: In the book that has inspired several wildly popular TED Talks, leadership expert Sinek teaches a simple, yet impactful approach to staying focused and ensuring success in anything that you do, that's become something of a life compass for me.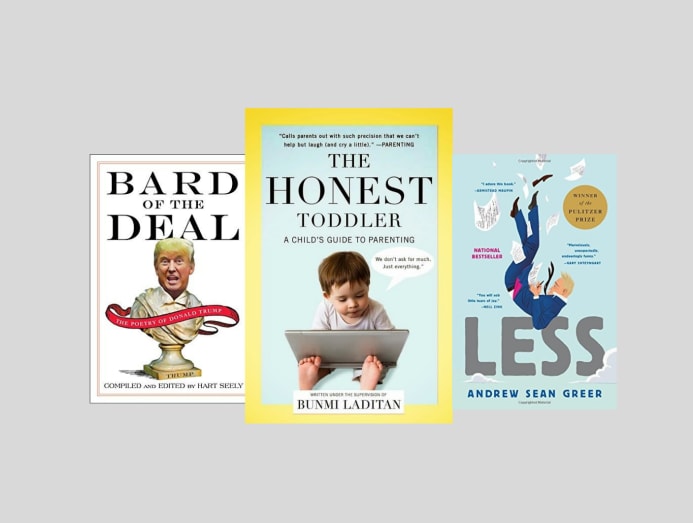 3 BOOKS THAT WILL MAKE YOU LAUGH
Bard Of The Deal compiled by Hart Seely: A collection of "poems" mined from former US president Donald Trump's interviews, speeches and tweets. Enough said. 
The Honest Toddler by Bunmi Laditan: Before the author revealed herself, the Honest Toddler Twitter account was an endless source of amusement for me. Now the tweets have become a book, a "child's guide to parenting" that is as hilarious and entitled as it sounds. Sample tweet: "Mama just complained about her tummy. Dada suggested exercise. It was nice knowing him."
Less by Andrew Sean Greer: This satirical comedy novel follows Arthur Less as he travels on a literary tour to avoid his ex's wedding. A Pulitzer-winning riot about tripping, falling and stumbling back up, which is basically what life is all about, yes?  
Bonus recommendation: Shopaholic series by Sophie Kinsella. Rebecca Bloomwood is a finance journalist who can't stop shopping (she's very good at it) and is always in a lot of debt. She's also a kind and charming person with lots of good ideas. Her adventures will make you laugh but more importantly, they'll remind you it's okay to be yourself and that failing doesn't make you a failure.
3 MOST EMPOWERING BOOKS FOR WOMEN
Do Less by Kate Northrup: This book was how I evolved from a woman who tried to "do it all" (obviously without success) to a woman who does (mostly) what she loves and is learning to let go of or delegate the rest. There's also a bit about working according to the lunar and menstrual cycles that you might find interesting.  
Educated by Tara Westover: Educated is an autobiography about a woman whose family lived isolated in the mountains of Idaho, where she spent her days boiling herbs for her healer mother, stockpiling for the end of days, and never going to school or even the hospital. She found a way to educate herself on core subjects such as mathematics, however, and eventually went to university. A coming-of-age story unlike anything I, a school-going city dweller, had ever read or heard of before.
Playing Big by Tara Mohr: Mohr is an American coach who specialises in helping women "play big", that is to make the ambitious (and often scary) moves that help you realise your dreams and not just, well, dream them. Her book is full of relatable examples showing you how fear and outdated mindsets can sometimes hold you back, lessons for overcoming such moments and even journal prompts to help you dig deep. 
3 BOOKS THAT WILL GET YOU EXCITED ABOUT TRAVELLING AGAIN
Falling Off The Map by Pico Iyer: Thanks to Iyer's eyes and evocative writing, this book makes me feel like I've been to Bhutan, Iceland and North Korea, which is great since I'm unlikely to end up in these places thanks to the impossible "want to go" list I've compiled since the start of the pandemic. 
Heidi by Johanna Spyri: This children's book about a young orphan made to live with a grandfather she's never seen before in the Swiss mountains is a classic that never fails to make me feel like I'm lying on a bed of straw, sipping warm goat's milk and looking at the moon from a hole in a cabin.  
A Moveable Feast by Ernest Hemingway: A novel that reads more like Hemingway's diary from his time in 1920s Paris – a magical era, to be sure – that will either cure your longing for the city or greatly aggravate it.
CNA Women is a section on CNA Lifestyle that seeks to inform, empower and inspire the modern woman. If you have women-related news, issues and ideas to share with us, email CNAWomen [at] mediacorp.com.sg.