Women in abusive marriages: How to spot the red flags and what to do next
When your husband belittles or manipulates you, or worse, physically hurts you, does that count as abuse or is it just his bad temper? Whether it's emotional, physical or mental abuse, experts list out your options for seeking professional help, from making a police report to deciding on a divorce. 
"I was in the wrong." "It's only this time." "Maybe he will change." These are common statements that Dr Geraldine Tan, director and principal psychologist at The Therapy Room, frequently hears from female victims of marital abuse. 
These women, she said, are often "very educated, very intelligent and very accomplished in their jobs", but when faced with abusive situations at home, they feel completely "helpless".
I know women who have suffered abuse for years – but there are many reasons to keep the family together.
Indeed, marital abuse can take several forms: Verbal, emotional or psychological, physical, and even financial.
Said Shriveena Naidu, a family and divorce lawyer at Withers KhattarWong: "The most common is emotional or psychological abuse, and physical abuse. An early sign would be outward displays of aggression – whether directed at you or not, that is a serious red flag."
THE SIGNS OF ABUSE IN A MARRIAGE
Defining the term "abuse" in marriage can be highly subjective and tricky, said Lim Fung Peen, a family lawyer at Yuen Law LLC. "I know women who have suffered abuse for years – but there are many reasons to keep the family together. They do not want to get their husbands into trouble," he said.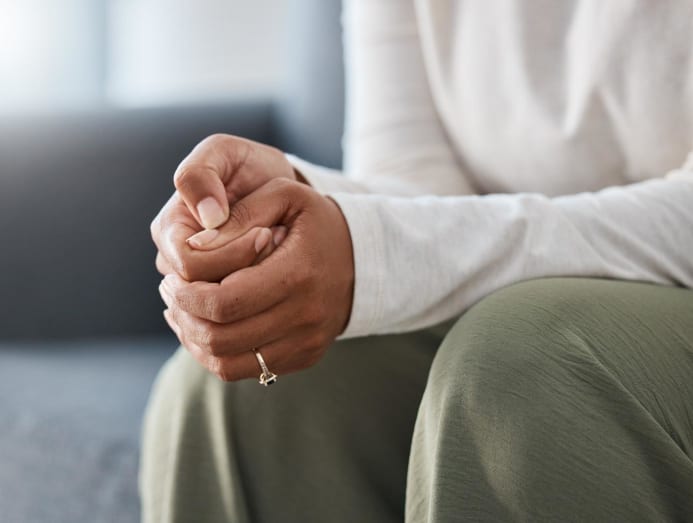 Here are the signs of abuse that women should be aware of:
Verbal abuse.

A sign of verbal abuse, said Naidu, could be when a partner makes disrespectful or demeaning remarks about their spouse, whether in private or in the company of others. For example, insulting a person's intelligence, belittling them, or saying something insensitive and hurtful.

Emotional or psychological abuse.

Early signs can come in the form of controlling behaviour, said Naidu, such as limiting your access to friends or family members, or needing to know your whereabouts at all times. It also includes dictating your schedule or finances. 
Sometimes, emotional abuse comes in the form of incessant texting, said Dr Tan. "This contributes to the breakdown of the woman's mental wellbeing." The women are usually withdrawn and miserable, and refuse to talk about their family life.
Other forms, such as gaslighting and manipulation, may be harder to spot, said Dr Tan. "They are often told and believe that it's their fault and they caused the anger, or that they are fated to have 'such a life'," she added. 
Physical abuse.

Outright aggression includes threatening or physically harming someone, such as slapping, shoving, hitting, or throwing objects or personal belongings at or around the victim, said Naidu. 
"It can also include shouting or yelling at someone, banging on tables or punching walls – anything that causes alarm or fear to someone in the room."
The aggression can also be subtle, for example, scratching or pinching a person to display unhappiness, said Naidu. "Even if the aggression is not directed at you (it could be your children or another family member in the home), it creates an environment of discomfort and fear as you become afraid of what they might do when they get triggered."
Financial abuse.

This happens when the husband withholds financial support for the woman, or the woman and her children, who are dependent on him, said Lim. For example, a woman having to hold down two jobs to raise her children without any financial and emotional support from her spouse. 
WHAT TO DO IF YOU FEEL YOU ARE IN DANGER  
The first step is to tell trusted family members and friends in person, said Naidu. Let them know you want to speak about something important, and share openly about the marriage – including what your spouse has done to you verbally or physically, and how those actions made you feel. 
This is so that they are aware of your situation, and can help out or step in if necessary. Your loved ones can also give you much needed emotional release and support, and most importantly, make you feel less alienated and alone, Naidu said.
"They can also physically be there with you when you next face your abuser – this is helpful when you need to have a difficult conversation or to move your personal belongings out of the home. They can serve as a witness, and for a victim's own safety too."
Victims must take all belongings as though they may never return to the home again.
If you and/or your children have been physically abused and fear for your safety, Naidu advised that you take your important belongings, such as clothing, jewellery and personal laptops, and leave the family home with your children immediately. "Victims must take all belongings as though they may never return to the home again," she said. 
Important documents to take along include your passport, birth certificate and health records, along with the children's, and a soft or hard copy of your marriage certificate, Naidu added. You will need your marriage certificate to file for a divorce. 
MAKING A POLICE REPORT AND APPLYING FOR A PERSONAL PROTECTION ORDER 
When there's a threat of imminent danger, such as if your spouse waves a knife at you or threatens your life or limb, or if you have been physically hurt, you should make a police report as soon as possible, detailing what was done and said, Lim advised. 
"This is to ensure proper medical attention is given to the victim, and also so that an accurate medical report can be produced to be useful evidence for the Court to consider. At the hospital, if a person is treated for domestic violence, usually, a police report is also done," he added.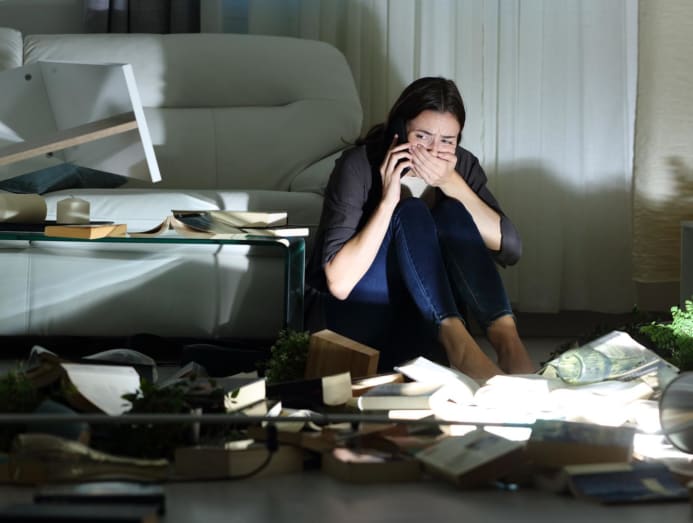 Once you make a police report, you can apply for a Personal Protection Order (PPO) in Court, which victims may do on their own, without a lawyer, Lim added. A PPO can cover the women and/or her children.
The police report is a statement that is recorded and is an important form of evidence in your PPO application. You may also apply for a Domestic Exclusion Order under a PPO which bans the abuser from entering certain parts of the home or from entering the home entirely, Naidu explained. 
If the protection order is breached, the woman can immediately report it to the police, who will come to her home to intervene, and the abuser may be fined or jailed, she added. 
Without a protection order, the incident is treated as a domestic case, said Lim. "You should not call the police for domestic matters as they will not attend to it unless a crime is disclosed, such as assault or offence committed in public," he explained.
GETTING HELP EVEN IF THE ABUSE IS NOT PHYSICAL
Where there is no imminent physical harm or danger but there has been verbal abuse, a woman needs to decide what she would consider a safe environment, said Naidu.
Get some help, and don't suffer in silence. Speak to a support group, whether it's a church or a close friend.
In a safe environment, she would be able to discuss and share her views without fear of repercussions, and without feeling that she needs to walk on eggshells to avoid abuse, she explained. This also means deciding whether to stay in the marriage or not. 
Naidu advises victims to speak to a counsellor on their own first, or get legal advice from a specialist lawyer – someone who has worked on countless similar cases and has helped other women navigate a way out.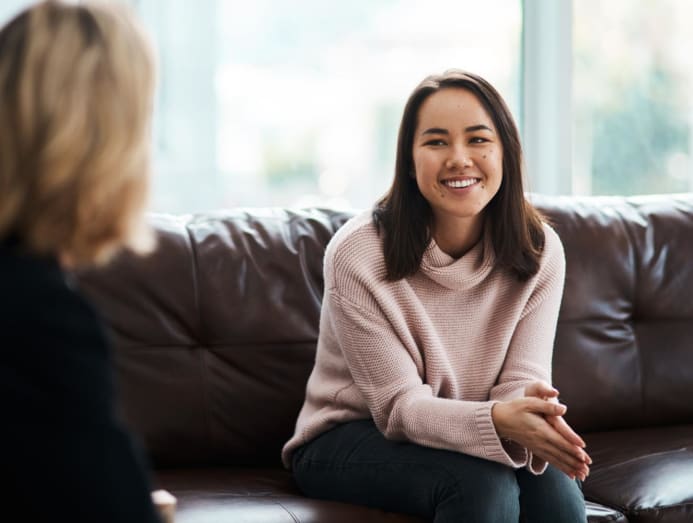 "While any lawyer can flag out what legal rights a person has, it takes an experienced family lawyer to understand the practicalities of the situation and give tailored advice to support you through an emotional and difficult period in your life," Naidu said. 
Victims may also reach out to lawyers who are prepared to give free legal advice and help them explore their options, said Lim. These include the Ministry of Law's Legal Aid Bureau and the legal community clinic run by the Law Society Pro Bono Services Office.  
"Get some help, and don't suffer in silence. Speak to a support group, whether it's a church or a close friend. Many women carry their burden alone," Lim said. 
That said, even with the encouragement of family members and friends, sometimes it takes a lot of courage to step out and say there is an issue in the marriage, Dr Tan pointed out. 
It doesn't help if the partner doesn't recognise there's a problem and doesn't want to come in for counselling, she told CNA Women. When this happens, a counsellor can empower a woman with available resources – such as introducing her to services such as shelters, employment opportunities, and case workers and lawyers she can bring her case to – to help her see the situation for what it is.
"If they are in danger, then how long do they want to be subjected to this? If the husband is holding a knife, when will be the next time it becomes fatal?" Dr Tan added.
Whichever you decide, trust yourself and honour your emotions always. "If you feel unsafe, there must be a reason why," Naidu said.
APPLYING FOR A DIVORCE 
There are two types of divorce: Uncontested (where both sides agree to the divorce) and contested (where both parties disagree about divorce matters). If the husband is uncooperative and non-communicative, the Court will deem it as a contested divorce, said Lim.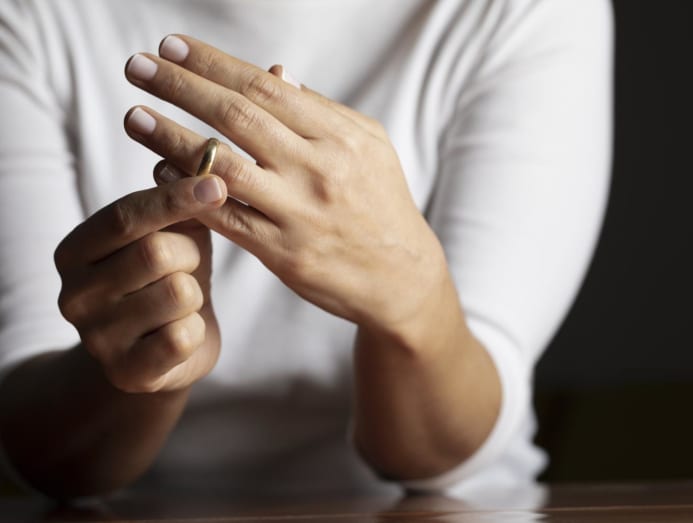 But even if it's a contested divorce, he added, there's still a diplomatic way to negotiate and come to a divorce settlement for your sake. 
"Extricating yourself from the marriage is easier when you are not physically living in the same place as the abuser, especially if you engage lawyers to assist you," said Naidu. For instance, they can help minimise the need for you to communicate directly with your spouse by conducting communication through lawyers. Note that even if you have moved out of the marital home, you are still the joint owner of the house, she explained. Your legal rights as a joint owner remain intact.
Once the divorce proceedings have been filed in Court and served on your spouse, the Court will put together compulsory counselling and mediation sessions for you and your husband to reach an amicable resolution on issues relating to the divorce.
More importantly, a woman should not feel afraid or let her spouse make her feel afraid or disempowered throughout the process, Naidu said. "She can do that by obtaining legal advice and understanding what rights and protections she has under the law." 
Remember that living in this situation is not permanent – you can choose to change your situation and begin your journey towards healing and recovery, said Naidu. "He can try to put pressure on you, but the Court is the final arbiter, and not your spouse."
CNA Women is a section on CNA Lifestyle that seeks to inform, empower and inspire the modern woman. If you have women-related news, issues and ideas to share with us, email CNAWomen [at] mediacorp.com.sg.