Ready to start investing? We explain what style works best for you – active or passive
Before making any decision, figure out if you want to be an "active" or "passive" investor, and it depends on your financial goals, appetite for risk, and how much money and time you have. CNA Women breaks it down for you.
In partnership with UOB.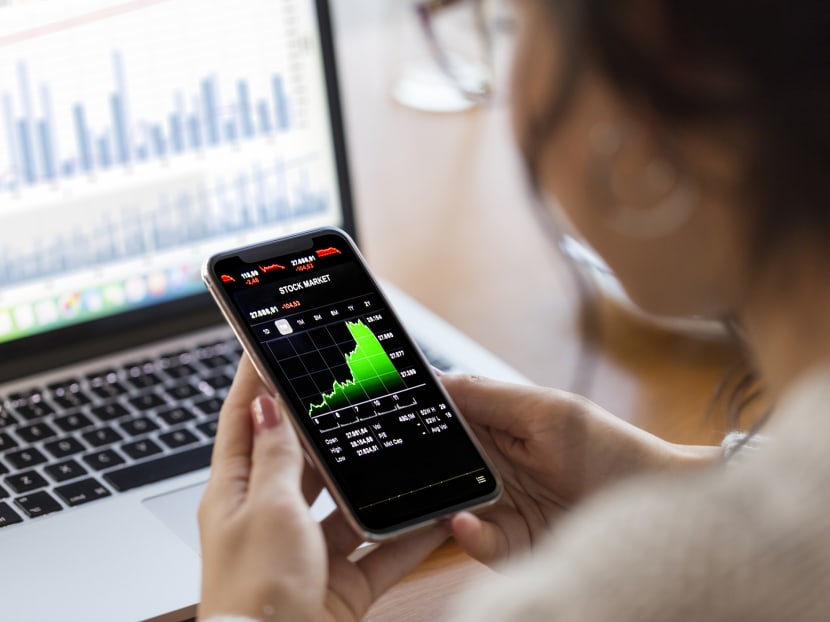 If you are new to investing, one of the first decisions you'll need to make is whether an active or passive approach would work for you. These terms refer to the method in which your funds are managed, that is, actively or passively.
Which one you choose depends on a variety of factors, from your financial goals to your ability to tolerate risk, as well as the amount of time and capital you have to invest with.   

Are you investing to beat inflation and keep up with market returns, or do you desire to outperform the market?
Are you someone who gets anxious when you lose money? How much capital loss can you tolerate without losing sleep at night?
If you're busy with other commitments in your life, such as scaling the career ladder or raising young children, you may also want to consider how much time you have to study and monitor your individual investments.
Most importantly, the amount of capital you have available to invest will likely determine (or restrict) your universe of investable instruments. For example, in Singapore, only accredited investors with at least S$2 million in personal net assets can invest in actively managed hedge funds or other instruments often not available to the general public.
WHAT IS ACTIVE INVESTING?
Active investing, as it suggests, means your funds are actively managed by human portfolio managers with the aim of outperforming the market.
Some portfolio managers do this by picking individual stocks that they think will give them outsized gains, while others adjust asset allocations by investing in sectors or industries that they believe will do well. Some employ a mix of both.
Of course, a higher level of expertise and deeper analysis is usually needed to manage such a portfolio. As a result, you pay higher expenses – in the form of active management fees – to have someone else manage your investments on your behalf. 
There are a few ways you can embark on active investing. You could choose to invest on your own, in unit trusts, insurance-linked policies, or even directly into the stock market.
Also common, especially for those beginning to take an interest in investing, are investment-linked policies from insurance companies, where your funds are invested in portfolios managed by the insurer.  
There's also the option of investing directly with portfolio managers instead of making an investment via a sales agent, which may sometimes end up with you paying higher fees on your actively managed investment.
Said United Overseas Bank's (UOB) Head of Wealth Management Advisory and Strategy, Abel Lim: "Actively managed unit trusts can adjust to changes to market conditions by nimbly allocating funds across different asset classes, sectors or geographical markets.
"These funds are often managed by experienced asset managers who take a hands-on approach to researching and selecting investments, as well as monitoring and rebalancing those investments."
The bank's SimpleInvest Growth Solution, for instance, currently has a heavier weightage on technology and healthcare as key growth sectors, with 20 per cent of the portfolio invested into Allianz Global Artificial Intelligence as an emerging theme.

Do note that with the exception of some unit trusts, actively managed funds are often not listed on the public market, meaning you cannot buy or sell any of your fund units directly by yourself. You can only transact via your fund manager on specified dealing days, which typically do not include public holidays and fund holidays declared by the individual fund managers.
UNDERSTANDING PASSIVE INVESTING
On the other hand, passive investing is an approach where you invest in passively managed funds such as broad market indexes. These funds are designed to track market performance, rather than outperforming it.
Today, these are often automated, so they require minimal human oversight and hence charge lower fees. 
Some investors execute this approach by investing in exchange-traded funds (ETFs) – such as those offered by Vanguard or iShares – by themselves, where they have to manage their own buy or sell transactions.
It may sound confusing but just remember that globally, the term "passive investor" refers to those who invest in passively managed instruments, even if they do their own (that is, active) buying and selling of these ETFs, like the above example.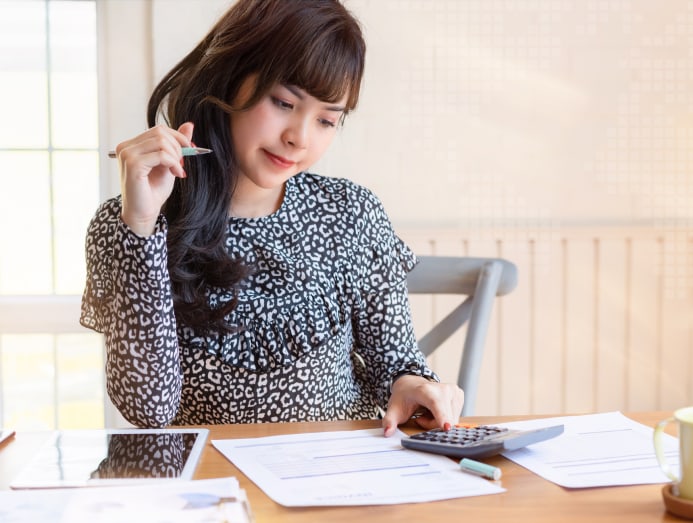 Passive ETFs use algorithms with minimal to zero human intervention to buy the shares in the ETFs, by tracking the underlying sector, region or market.
Those with less time or a smaller capital (a rough gauge is anything less than S$5,000) are increasingly opting to invest via robo advisors. These mostly online platforms automate your monthly cash to buy the ETFs you want, so that you do not have to manually purchase them by yourself.
What if you choose to buy such ETFs on the open market via a direct brokerage? You would then be actively managing your portfolio but investing in passively managed, globally diversified funds.
Note that it's also possible for some robo advisors to adopt an active approach to investing instead of simply tracking market benchmarks, by buying individual equities or even rebalancing under different market conditions. These are still done through automation and algorithms, with minimal human intervention.
In order to determine if the robo advisor you are looking at is truly passive or active, you may need to study its investment approach and the underlying funds it invests in.
WHICH METHOD TO CHOOSE
Well-known investors such as Warren Buffett or Cathie Wood are examples of active investors who directly choose which companies to invest in.
While skilled portfolio managers such as Buffett or Wood may be able to consistently deliver outsized returns, there is no guarantee that investors who choose actively managed funds will always outperform the market.
Given their lower cost and accessibility, more money has flowed into passive investing instruments in recent years. However, that does not mean that active investing is dead – both strategies exist for a reason.  
The best portfolio strategy might just be a blend of both.
As the author of financial blog SG Budget Babe, many of my readers frequently ask me which approach I use. The answer is that I employ a mix of both strategies – I adopt active investing for my (and my husband's) retirement portfolio, while using robo advisors to automate the bulk of my investments for our children. 
Financial controller Brian Halim, who has been actively managing his own investments for the last 12 years, said he decided to manage his own portfolio because he wanted to beat the market through his own picks.
"I enjoy studying the business model of a company and trying to understand how management is driving the business," said the 36-year-old.
However, Halim acknowledged that he easily spends at least four hours a day managing his investments as he reads the news, studies the company's annual report, financial statements, and keeps up with quarterly earning calls.
TAKING THE FIRST STEP
In Singapore, most women lack the confidence to invest and manage their own portfolio. A UOB survey among 500 Singaporeans last year found that only one in three women rated themselves with an above-average confidence level when it comes to investing.
Half of the female respondents perceive themselves to be lacking in knowledge and indicated it as their greatest barrier to getting started.
To counter this problem, Lim recommended UOB SimpleInvest, where one can choose from three solutions created by UOB Asset Management, depending on their investment objectives and risk appetite.
"You can then benefit from investments that have been researched and selected by asset managers such as Fidelity International, JPMorgan Asset Management and UBS Asset Management that manage almost US$10 trillion in funds," said Lim.
"They will be keeping a watchful eye on the investments and make adjustments when market conditions change."
With as little as S$100, such a solution makes actively managed funds easily accessible for retail investors.
On the other hand, Chuin Ting Weber, the chief executive officer of bionic financial advisory MoneyOwl, believes in adopting a passive approach to her investments so that she can focus on her work and family.
"Life is too short to be always stressing over investments, especially as a working mother," she said.
Instead, Weber deposits money into her portfolio each month via a standing instruction and invests into suitable long-term portfolios.
"I leave the market to do the work and I don't touch it or look at it, because I understand that the global market goes up in the long run," she said.
For women who do not have a financial advisor and with little spare time to research active funds or investments, Weber believes passive investing may be a better choice. At the very least, you will not lag behind the market, and you can avoid paying huge fees.
Halim's tip: "If you're not passionate about investing but realise the importance of it, then you should perhaps get into passive investing and use your time for other things you value in life."
PASSIVE INVESTING DOES NOT MEAN YOU DON'T NEED TO DO ANYTHING ELSE
Many people have a general misconception that passive investing means they get to enjoy a completely hands-off approach. For instance, if you invest directly into bonds and ETFs by yourself, you will need to manually buy or sell units every month, and rebalance it on a regular basis.
This is why robo-advisory platforms that invest in passively managed funds have become more popular in recent years, as they can automate the entire buying and rebalancing cycle for investors. This is often executed via an algorithm and rebalanced at fixed intervals, such as every quarter.
"There is a misconception that robo advisors are generally passive because some of them use ETFs. However, this is not really true," noted Weber.
Instead, she recommended that women first get a comprehensive financial plan done as a first step, and get advice from a trusted adviser who has no conflict of interest and can coach you through managing your risks in times of market volatility.
Regardless of which method you choose, you should know that you will not be able to simply outsource your entire investment portfolio to someone else, whether that is a human portfolio manager or a robo advisor.
You should review your portfolio on an annual basis, or at least, once every few years. This can help you decide whether you wish to keep the status quo, or move your funds into other investments instead.
For more great ideas for you and your money, visit www.uob.com.sg/women.
Dawn Cher, otherwise known as SG Budget Babe, runs a blog on personal finance.
CNA Women is a section on CNA Lifestyle that seeks to inform, empower and inspire the modern woman. If you have women-related news, issues and ideas to share with us, email CNAWomen [at] mediacorp.com.sg.