Meet Angelita Teo, the first Singaporean director of The Olympic Museum in Switzerland
We caught up with Angelita Teo in Switzerland on what it's like to be the first Asian director at the International Olympic Committee, learning French at her age, and holding firm to the belief that we can make the world a better place through sports.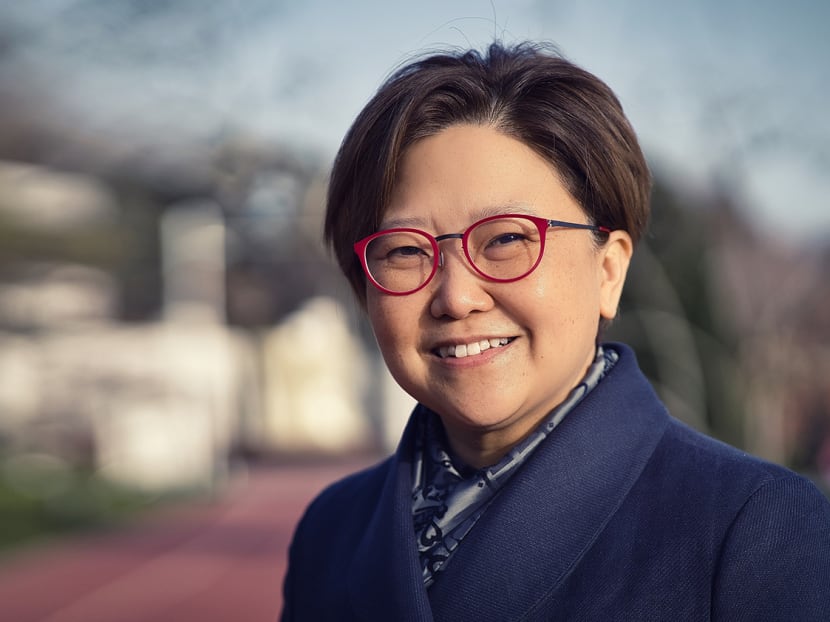 It's a cool, crisp afternoon in Lausanne, and we are outside The Olympic Museum on a trip with Switzerland Tourism, far from home and about to meet the first Singaporean appointed to lead the Olympic Foundation for Culture and Heritage.
It's an honour Angelita Teo appears to wear proudly, yet humbly. Kind of like her choice of attire today: A red sweater matched with red, round spectacles and fitted, charcoal jeans. Embroidered fairly discreetly on the top left corner of her pullover is the quote, "To see what others do not see, that is true vision".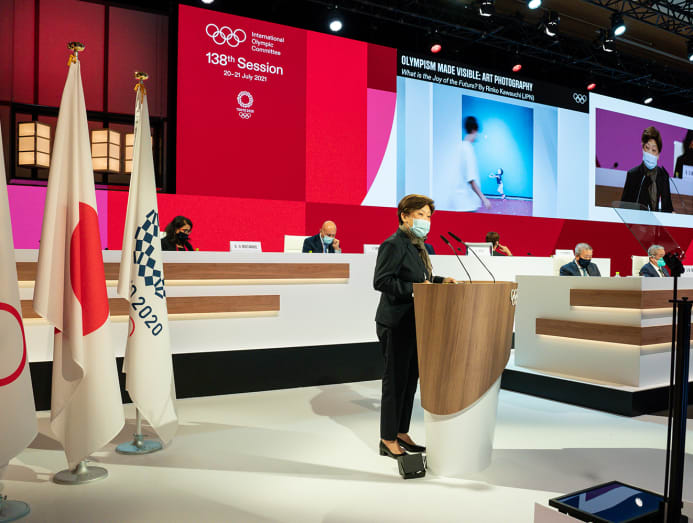 Colour me intrigued. We locate a bench outside the museum and sit down to chat. 
Singapore's former arts and culture powerhouse – ex-director of the National Museum of Singapore being just one appointment in a long, stellar career in the arts – is surprisingly petite in person.
She only has about 10 minutes to spare for this interview, but takes every question with an unhurried, affable air balanced with a youthful energy redolent of the passion requisite for the challenges of this high-profile, international role.
RELOCATING FROM SINGAPORE
Teo arrived in Lausanne at the end of September 2019, and days after, on Oct 1, assumed her new role, reporting directly to the Director General of the International Olympic Committee (IOC).
"I'm very fortunate to be the first Asian director at the IOC, which is an interesting move for the IOC towards being more diverse," she noted.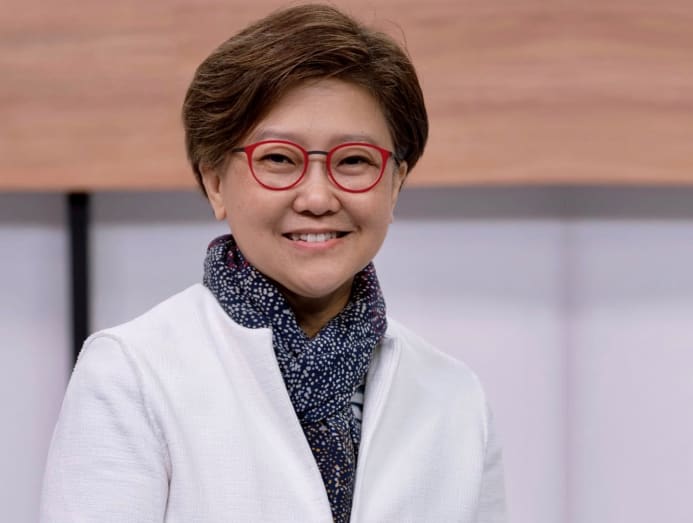 Hailing from a professional background deeply rooted in the arts, the world of sports was a brand new arena for Teo, and the learning curve, steep.
"It was to understand the very complex sporting world, which is an eco-system in itself, with the Olympics being the most prominent of all," she recalled.
"What also attracted me to this job is that it has an international audience. In Singapore, everything we did was at a national level. Here, it's international and every country we go to, whether it's working with the Japanese or the Chinese, it's a different working style so you learn a lot."
Taking over from her predecessor, Francis Gabet, who had been with the organisation for 17 years, posed another challenge for Teo, who is in her early 50s.
"There was a lot for my colleagues to adapt to because they've been used to one style (of leadership) for a long time. They are relatively adaptable and they were very welcoming when I joined, but there is also still a bit of a language barrier. Because before I arrived, everybody spoke French most of the time, so they have accommodated me in the sense that everyone's English has now improved," Teo said candidly.
As her portfolio extends beyond the more public-facing role of managing The Olympic Museum, Teo is also in charge of the Olympic Studies Centre, International Programmes and Heritage, and leads a team of 120 staff.
"I've always been a firm believer in having a very flat structure and I'm open to talking to everybody. There are also certain things where I believe should not just be top-down but also bottom-up.
"So there's been a lot of conversations with my colleagues to create opportunities for everyone to really see what is important to them," she added.
ATTRACTING A YOUNGER AUDIENCE
Strategically, a key priority on Teo's agenda is to explore ways to evolve the Olympic Foundation for Culture and Heritage to also "contribute to some of the IOC agendas". One of which being, attracting a younger audience.
"The Olympics has been around for more than 120 years and, to be honest, it's not as popular among the younger people. So a lot of the work we do now is relooking our strategy in terms of, how do we use arts and culture to reach out to a younger audience," she explained.
To this end, the organisation has created a new department to drive digital engagement.
"We have done surveys and one thing we realised is that a lot of people are interested in the history aspect of the Olympics, and those are the assets we manage under the Olympic Foundation for Culture and Heritage.
"So this is also an exciting time for the IOC because this is something which I feel we can do more of; we can create more content and help to spread the message that it's still relevant today – that we can really make the world a better place through sports," said Teo.
LEARNING FRENCH
Assimilating into a new country and culture is never easy, particularly one in which a language foreign to a native Singaporean is predominant.
And so Teo and her partner, who relocated to Lausanne with her, are both taking French classes to better integrate into this French-speaking region of Switzerland.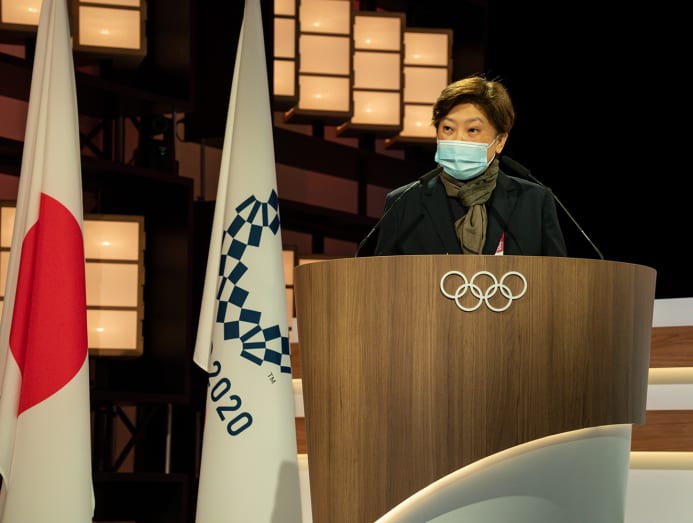 "The IOC is bilingual but English is the main language, and I'm taking French classes not so much for work but more so for immersing in the culture. As you know, Switzerland has German, French and Italian regions, and they hold on to their individual languages quite strongly. Because of that, they are very appreciative when we learn their language.
"So if you want to feel that they accept you and if you want to belong, learning the language is very important. But learning a language at my age is difficult. At the moment, I'm still at the stage of 'parlez-vous Anglais' (Do you speak English?)," she said with a laugh.
The couple is also doing it for the sake of their two-year-old son, Skye, who has just started nursery school.
"His nursery is bilingual. So very soon, he will speak French and our worry is when he starts speaking French and we won't understand him," she reasoned.
LIVING IN LAUSANNE
While this recent immersion into the sporting world has not influenced Teo to take up any sport or transformed her into a sporty individual by any measure, she has shed 9kg in the one and a half years since moving there.
"Living in Lausanne means exercising every day because Lausanne is on a slope. When I first arrived, every time I looked at a slope, I was like, 'How am I going to climb that?'
"That is something we're not used to (coming from Singapore). And because the weather is so nice, there's no reason to drive everywhere so you walk a lot more every day," she mused.
The other cause for the unintended weight loss? More home-cooking and less eating out.
"It's very liveable here, but it's very expensive. Everything is three times more. It's very expensive to eat out so you cook at home more, and so I believe you tend to be a bit healthier," she said.  
She considers herself lucky to have friends who send her care packages that include ingredients and spices from home every two to three months.
So, which Singapore dish does she cook best when she's missing home the most?
"My Hainanese chicken rice is really not bad," she said.
CNA Women is a section on CNA Lifestyle that seeks to inform, empower and inspire the modern woman. If you have women-related news, issues and ideas to share with us, email CNAWomen [at] mediacorp.com.sg.