Pornography, drugs and other bad stuff: These apps protect your kids online
Managing your children's screen time and cyber safety is no easy feat, so it always helps to have a few useful apps and tricks to ensure your children are surfing safely on their e-devices.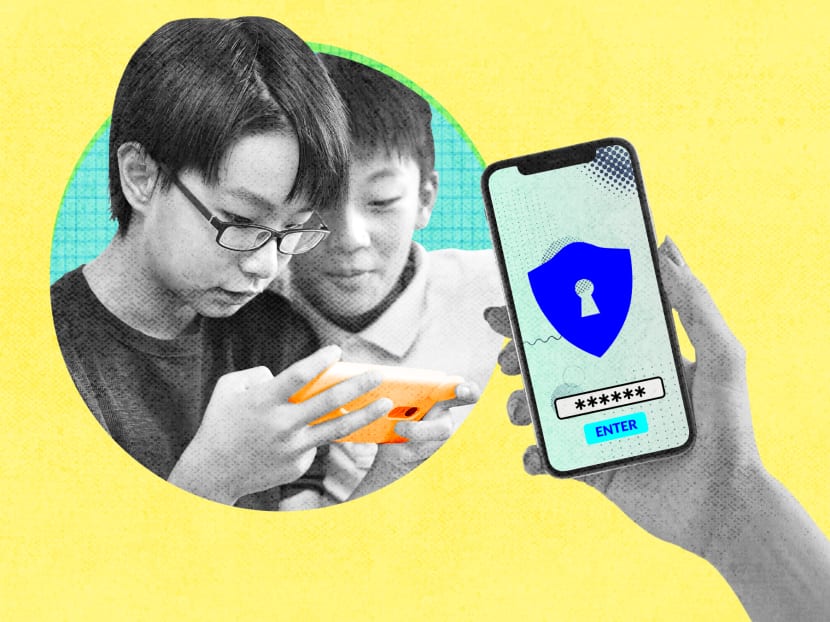 A few years back, when my daughter was still a blithe 10-year-old, she yearned for a smartphone. My friends all have one, she would whine. Or the very Asian comparative line of "You know, so-and-so has one, she uses it for her schoolwork too and she's only nine".
I ignored these comparisons and even when she argued about the different types of apps that would help her in Math and English, I did not budge.  
Our family heard her gripes once at a gathering and it sparked a conversation. "Your parents can put apps to monitor your phone use. It won't be fun anymore," said her uncle. "We put apps in your cousin's phone so when he clicks onto a website or plays a game when he's supposed to study, the app gets shuts down. Your phone becomes remote controlled."
We had a good laugh, but I was making mental notes to my future self for the time when it came.
It did come six months later, when managing my daughter's commute to and from her various activities proved too challenging without a phone. She received a mobile phone as a gift from her grandparents, so we could contact her for pickups after school, track practice and tuition. I researched what apps would allow parental control and immediately installed them.
It may sound extreme, but parents have reason to be concerned about their children's online safety.
A study in 2018 by DQ Institute, a global think tank for digital intelligence education, found that 54 per cent of Singapore children between the ages of eight and 12 are at risk of cyberbullying, video game addiction, online sexual grooming and even offline meetings.
Education, honesty and being savvy about online activity will help stave off these incidents. However, if your child already has access to a smart device like an iPad, his or her own computer, or a mobile phone, it would be useful to start monitoring their online activities.
Online parenting apps can do a multitude of things like screen messages, and alert you to which websites and apps are being installed and accessed. It can also offer location tracking as well as manage screen time to ensure there's downtime for your kids, too.
Most are free, with premium versions that have expanded controls covering more devices. Here are our picks of the best ones:
IF YOU WANT IT FREE
GOOGLE FAMILY LINK
The app offers you basic oversight into your kids' online activities as well as their time spent. You'll also be able to track where they are and see what apps they've installed. You can track, manage and subsequently block their smartphone usage.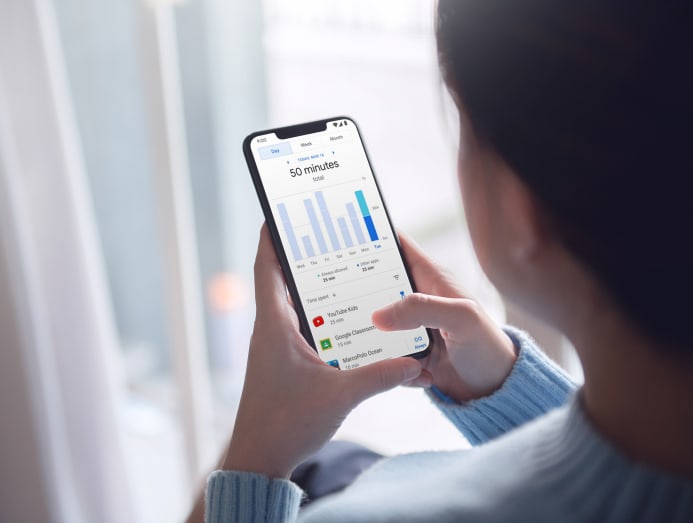 However, the app does not ringfence your kids' Internet activity. So, there may be some sites they access that are unfiltered and may be inappropriate, especially if they are using your Google account.

It's worth noting that if you create a Google account for your child below 13 years, this app will give you fairly good visibility into their screen and Internet usage. Once they turn 13, Google allows them to leave the "family" and start their own account.
The Google Family Link allows you to add as many children as you have and does not have a cap on the number of accounts within the family. It is easy to set up and has the usual Google security where 2FA is required for parent access.
Available on iOS and Android.
BEST ALL-ROUND APPS
NET NANNY
One of the most established monitoring apps available, it reports your kids' online searches instantly, tells you what apps they're accessing, and even pings you when suicide, pornography, weapons and drug-related content are searched for.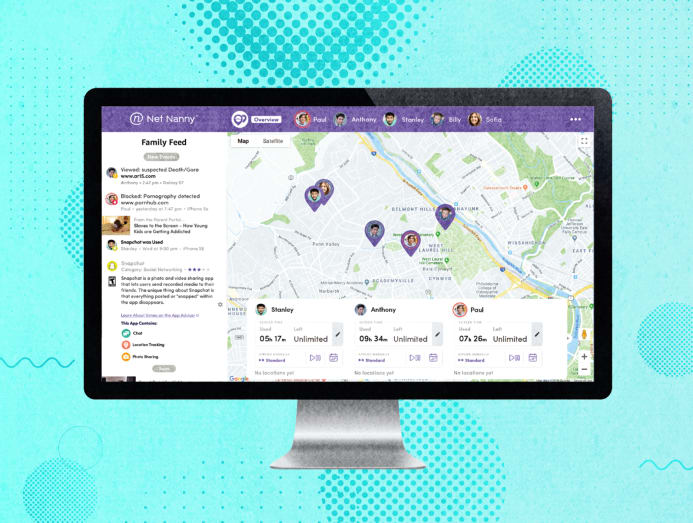 It blocks adult content or specific websites and allows you to monitor screen time. It also screens inappropriate content on social media such as TikTok or Instagram, or completely disables the app.
Net Nanny's tracking feature allows you to set important locations such as home, Grandma's, school and even tuition. You get alerts when your child arrives or leaves.
The app has also been voted best for use on iOS devices by tech review sites like Tech Radar and Tom's Guide.
Available in iOS and Android, with similar capabilities on desktop. Paid versions for Family plans for multiple devices from S$75 annually.
QUSTODIO
The all-around app supports parenting control for desktops, laptops, mobiles and even Kindle. It added Chromebook coverage in 2021, as more and more students are using a device for home-based learning and projects.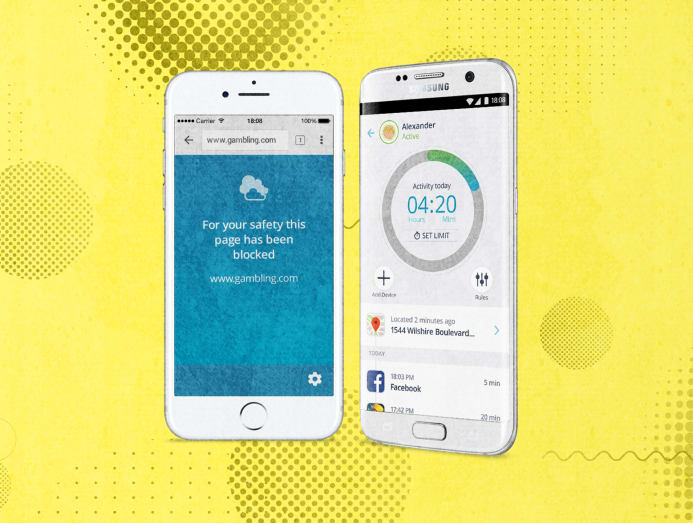 It filters the basic sites and offers web filtering restrictions for up to 29 categories, which is quite a wide coverage. You can also customise how these sites are filtered to always allow, always block, or be notified on the parent app when it gets accessed.
App monitoring is slightly limited – your child needs to access the site or app first, before you can raise restrictions to block, allow or set time limits on usage. So that means you need to keep a keen eye out on those apps initially and then whitelist after first access.
Qustodio tends to be pricier than other apps but offers all-around protection and even monitors who is getting in touch with your kids on Facebook.
Available on iOS and Android, with yearly subscriptions from S$78.98 for five devices and S$208.98 for 15 devices.
KIDSLOX
This parenting control app works on multiple platforms and has built-in content filtering, so it blocks up to four million inappropriate sites with Google's Safe Search and YouTube's Restricted Mode.
This means your children's search will automatically be filtered without you keying in the sites yourself. Otherwise, you can still input certain sites you wish to block.
What's great about this app is its screen time management – you can set usage limits by the minute, instead of in 15- or 30-minute blocks. In addition, parents can also set individual usage limits on specific apps, for example, 30 minutes on YouTube daily.
The icing on the cake is, with Kidslox, parents can also create time limits for specific categories, for example, putting a cap on your child's gaming time. This can be done while allowing them to access other apps on the phone.
Kidslox also shows detailed location tracking from 10-50m and is even childproof – meaning your kid can't remove the app from their device.
Available on iOS and Android, with basic features for Mac and Windows. Free three-day trial, and pricing varies for one-month, six-month and lifetime subscriptions ranging from S$5.48 to S$148.98.
FAMISAFE
The first parenting control app to monitor TikTok – your child's history and the amount of time they spend on the video platform.
And any suspicious text messages on drugs, sex, violence or any explicit visuals sent on YouTube, Facebook, Instagram and WhatsApp will be sent to alert parents as well.
While it has similar coverage to other apps in terms of access to restricted sites, apps and locations, it can block specific apps at specific timings instead of shutting down phone use completely.
On Android, the Famisafe app allows you to view browser history and monitor suspicious sites. What's more interesting is the app alerts parents to suspicious images and video content in their kids' phone albums.  
And for parents with older kids who've just got their driver's license, Famisafe also tracks their travelling speed – it even detects if they've been hard braking.
Available on iOS and Android, although it feels like Android users may experience more features. Free to download with premium plans for a month, three months and a year from S$13.48 to S$88.98.
SCREEN TIME
Created by a group of parents, Screen Time allows for device monitoring, checking on your child's app usage, and overview into their web and search history.
The paid version offers control over online time and activities. You can programme on and off-schedules, including instant pausing of your child's phone.
Screen Time alerts you whenever an app is being installed – you can choose to whitelist or block usage.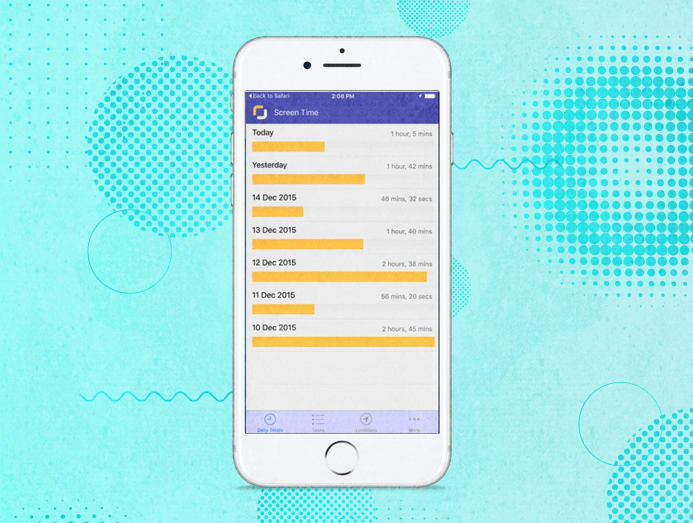 Its star feature is as its name suggests: Screen time management. It features one of the most user-friendly and intuitive user interfaces of the lot. You can plan your child's schedule daily and weekly. What's more, even within the day, the app allows you to reduce access to certain apps at particular times.
The app restrictions are easier to manage on Android where you can control select apps or all the phone's functions and apps to cut off at certain times. However, on iOS, individual app control is not a feature – so when the child's allotted time is up, all apps apart from default iOS ones, will be inaccessible.
Plan bedtime for your child with Screen Time's time for bed, lights out and wake-up timing – which provides some downtime for you and the kids before bedtime, in the form of reading or music.
Like some parenting monitoring apps, you can provide bonus time to your kids with Screen Time. Something as simple as help with the trash or clean up your room gives them 15-minute blocks with each completed task. You can even hit Free Play for weekends and public holidays for the kids to enjoy, without resetting your existing schedules on special days.
Available on iOS and Android, with expanded features on Android. Premium versions start from S$7.48 to S$58.98.
NOT JUST FOR ANTIVIRUS
NORTON FAMILY 
A huge name in antivirus management for computers, Norton Family supports a wide range of monitoring features. Its web filtering is exceptional – especially beyond the smartphone, Norton also covers Windows for desktops and laptops.
It provides parents with better insight into what keywords, terms and phrases your children are looking at. In addition, you will be sent alerts and access requests for sites deemed suspicious or inappropriate. 
Its location supervision, however, is basic and lets you know where the children are and if their phone is turned on.
Available for both iOS and Android, and Windows, with more functionality pairing with Android. The app costs S$29.98 per year on an unlimited number of devices, great if you have more kids who use a variety of devices as it also covers search on computers.
KASPERSKY SAFE KIDS
This is an added standalone app by the antivirus company to help parents oversee their children online.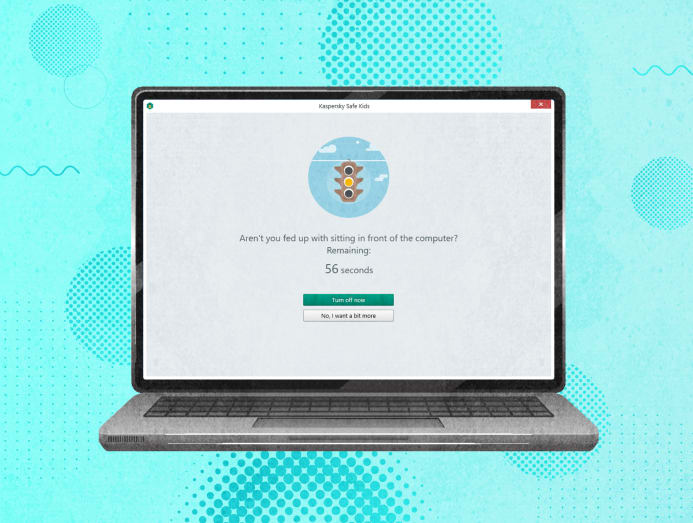 In the free version, the app protects your kids from inappropriate websites and content as well as YouTube searches which are deemed harmful. It allows parents to control app usage by time and category, as well as overall screen time.
Upgrade to the paid version and you can expand the monitoring by scheduling their screen access time as well as location tracking. Kaspersky Safe Kids even notifies you when your kids' devices are low on battery, so you won't lose touch.
You can even scan through your children's recent YouTube search history to discover their interests and hobbies, plus get real-time alerts if they access unsafe, inappropriate content.
What's more, you'll get alerts if they aren't at their designated "safe" places – helping you keep an eye on their physical location at all times.
Its full suite of functions is available for PC, Mac and Android with some limited functions on iOS devices. Premium subscriptions start from S$15 to S29.98 per year for multi-device monitoring.
CNA Women is a section on CNA Lifestyle that seeks to inform, empower and inspire the modern woman. If you have women-related news, issues and ideas to share with us, email CNAWomen [at] mediacorp.com.sg.