Ariana Grande is giving away US$2m worth of mental health help
The newly married star took to social media to announce her partnership with online counselling platform BetterHelp on Wednesday (Jun 30) to help make therapy more accessible to all.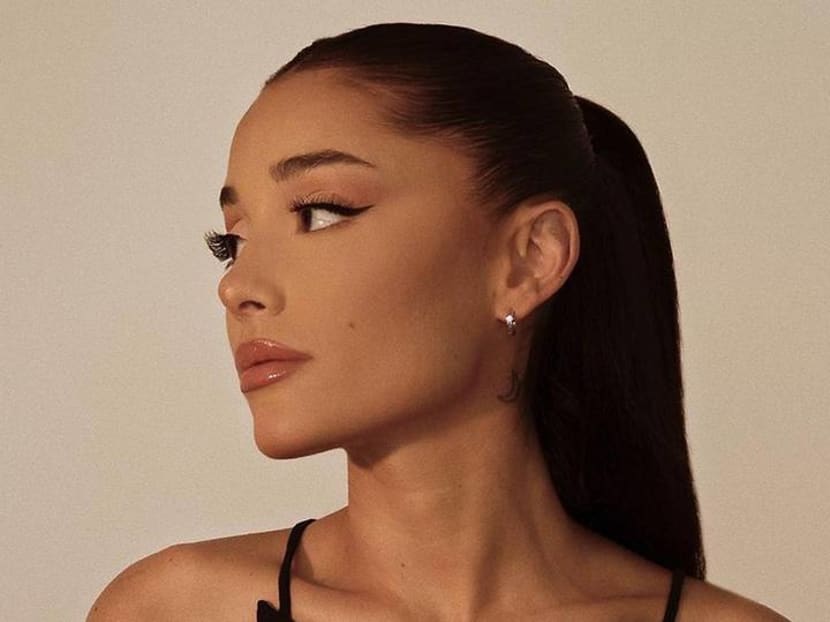 American singer Ariana Grande is giving anyone in the world an opportunity to receive therapy from online counselling app and portal BetterHelp for one month, for free.
The 26-year-old took to Instagram to announce her collaboration with the US-based online platform, saying that therapy should not be for a privileged few but something that everyone has access to. BetterHelp helps people deal with a range of mental health issues, including depression, addiction, trauma, family conflicts, anxiety and self-esteem.
While she acknowledged that a month's worth of therapy "doesn't fix that issue in the long run", she added: "I really wanted to do this anyway in hopes of inspiring you to dip a toe in, to feel okay asking for help, and to hopefully rid your minds of any sort of self judgement in doing so."
The amount for the Ariana x BetterHelp partnership was originally fixed at US$1m but the news was greeted with so much enthusiasm that Grande doubled the amount to US$2m (S$2.69m) shortly after.
Those who sign up for the free month can continue their therapy for the second month at a 15 per cent discount, Grande said. 
"You'll be able to build space for this in your lives and continue! Healing is not linear or easy but you are worth the effort and time," she added.
Grande had spoken about her own mental health issues previously, in particular, her post-traumatic stress disorder (PTSD) from a 2017 terrorist attack during her concert in Manchester in the United Kingdom.
She told Vogue magazine in a 2018 interview: "Time is the biggest thing. I feel like I shouldn't even be talking about my own experience – like I shouldn't even say anything. I don't think I'll ever know how to talk about it and not cry."
Replying to a fan's concern over her mental health that same year, she tweeted that therapy had saved her life multiple times. "If you're afraid to ask for help, don't be. You don't have to be in constant pain and you can process trauma. I've got a lot of work to do but it's a start to even be aware that it's possible."
To get started, you can sign up here, then answer a series of multiple-choice questions, such as whether you experience panic attacks, and your level of interest in engaging in certain activities. Using your answers, the platform then assesses your needs and matches you with a suitable therapist.