The 'skinification' of hair is the biggest beauty trend right now – but what is it?
Inspired by skincare, today's hair and scalp products use ingredients more likely to be found in your face serums and creams, which help you care for your crowning glory just like you would your face.
Haircare is no longer just "wash, rinse, repeat". Today's brands are taking inspiration from skincare advancements, introducing products that feature active ingredients that would not look out of place in your assortment of face serums, lotions and creams.
Not convinced? Here are a few hair products we found:
Hyaluronic acid and purslane in the Dr Barbara Sturm Scalp Serum provide intense hydration for a dry and irritated scalp. 

Coconut and shea oils in Ouai Anti-Frizz Hair Sheets fight frizz.

B vitamins, peptides and prebiotics in Virtue Labs' Topical Scalp Supplement are said to nourish the scalp while keeping the hair smooth and shiny.

A prebiotics complex in Phytoapaisant Ultra Soothing Cleansing Care claims to preserve the scalp's balance and strengthen its skin barrier.

Binchotan charcoal in the Briogeo Scalp Revival Charcoal and Coconut Oil Micro-Exfoliating Scalp Scrub Shampoo removes impurities and product build-up from the scalp.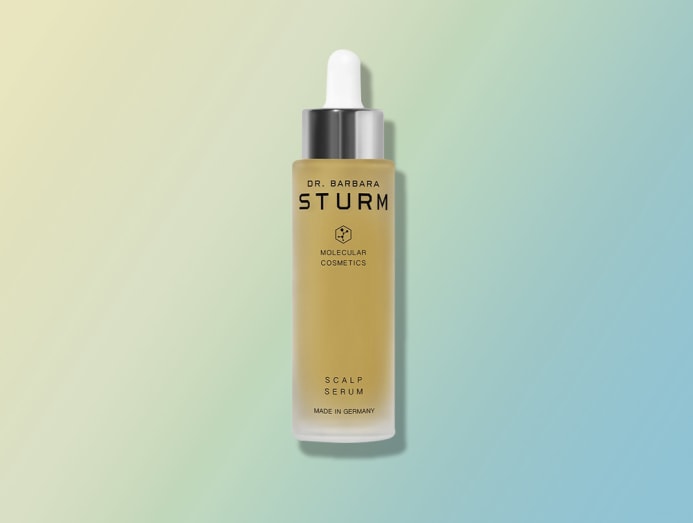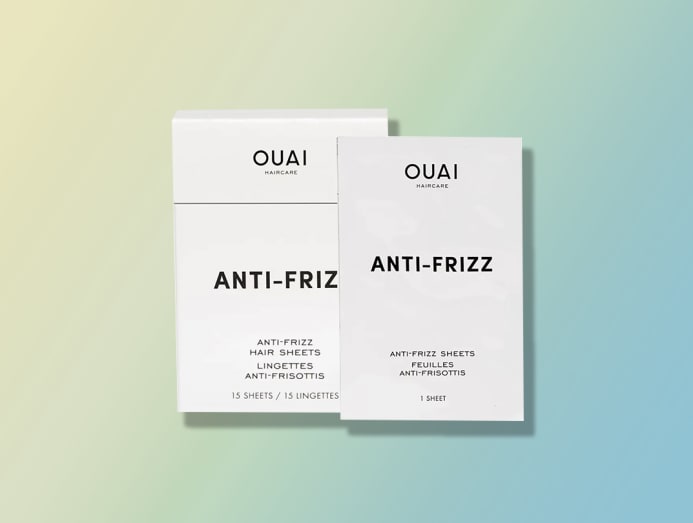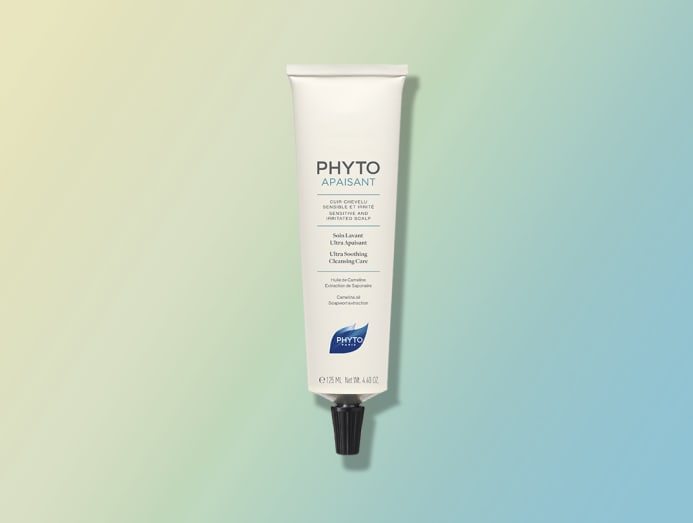 Dubbed the "skinification" of hair, this movement focuses on caring for both the hair and scalp, allowing you to do more than just using a regular shampoo and conditioner, and the occasional hair mask.
"In the same way that healthy soil is important for healthy plants to grow, the scalp is home to the hair follicles and the hair that develop within them," said Dr Coni Liu, a dermatologist from DS Skin & Wellness Clinic. "A healthy scalp is not itchy or painful, has no redness or flakiness, and hair can anchor firmly into it."
Pandemic stress has not helped with our hair and scalp issues. Leonica Kei, founder and principal trichologist at Leonica K Trichology, told CNA Women that the trichology centre saw an increase in scalp irritation, scalp inflammation and heavy hair fall concerns after 2020's circuit breaker.
Which brings us back to the "skinification" of hair – what is it and how does it help us better care for our hair and scalp?
UNDERSTANDING THE "SKINIFICATION" OF HAIR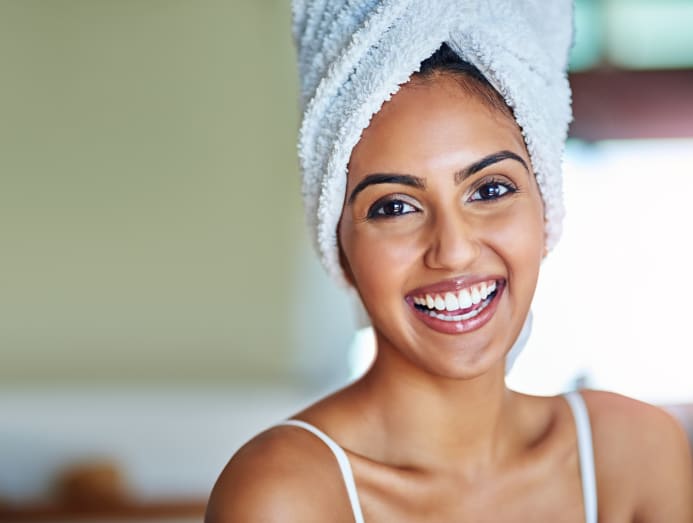 The movement refers to the "connection between the ingredients, treatments and benefits of our skincare routine and how they also relate to haircare", said Nancy Twine, founder and CEO of Briogeo, a haircare brand that uses clean, naturally-based ingredients in its hair and scalp care products.   
Melisse Shaban, founder and CEO of Virtue Labs, whose products utilise a protein extracted from ethically sourced human hair to help repair damaged hair, elaborated that the popularity of this trend is largely due to "ingredients suppliers investigating certain skincare actives that can also have treatment benefits to the hair, such as peptides and ceramides, comparable to skincare".
Another factor that led to its rise, Shaban added, is that women who have long understood how high quality skincare ingredients can benefit their skin, are "now starting to understand that healthy hair is the most beautiful hair" and they can see that "what you put on your hair and scalp really matters as well".
SCALP CARE IS THE KEY TO HEALTHY HAIR
Perhaps there is some truth to this "skinification" trend. According to Kei, the hair receives its nutrients from the body's blood supply. But being a non-essential tissue, it is the last to benefit. The body channels its resources to "fight and heal" more essential problems and it will "not have extra nutrients to supply to the hair".
The scalp also has a lower barrier function. What this means is that compared to the skin on our face or body, the scalp is less efficient in maintaining or replenishing hydration. That makes it prone to irritation, dandruff, itching and inflammation.
If there's a lack of proper care, it could lead to "more severe problems such as heavy hair fall or weakened hair roots, which ultimately result in hair thinning in the long run, that may or may not be reversible", added Kei.
While the scalp is part of your skin, it's a little different from your face. It's thicker, for one, with an average thickness of 3mm, compared to 1.5mm on your face – which is why Dr Liu recommends taking the "skinification" hype with a pinch of salt.
"At that thickness, it is difficult for topical vitamins to penetrate the scalp the same way it can for the face," she said. The scalp also carries more blood vessels than other parts of the skin, and has more sebaceous glands, she added.
That doesn't mean that skincare-like hair products don't have any benefit – you should just be realistic about the results.
Dr Liu added that you may want to consider ingesting vitamins in the form of supplements as these "can provide more predictable absorption and effect on the hair".
MIRRORING YOUR SKINCARE ROUTINE    
If you'd like to skinify your haircare routine, the easiest way is to see your scalp as your face. According to Twine, many of the steps in our regular skincare routine – exfoliation, hydration, nourishment and protection – are also what our scalp and hair need for optimal health.
"Optimising scalp and hair health also helps the new hair growing in to be in the best physical condition and to appear sleek and shiny," Shaban explained.
Kei added that a scalp care routine is usually simpler than your daily skincare. A good shampoo, condition and scalp tonic should suffice.
Aside from having a low barrier function, the scalp sits beneath a thick layer of hair. Overloading on products can make the scalp damp, attracting dirt, which when combined with our own secretion of sebum and sweat "becomes the perfect breeding ground for micro-organisms to grow exponentially".
All these may lead to scalp and hair problems.
Dr Liu also recommends that aside from cleansing and conditioning, your scalp would also benefit from weekly exfoliation (doing it too often can irritate the scalp).
"If you use hair styling products or have an oily scalp, you may find residue or grease on the hair and scalp. In this case, regular exfoliation can help to remove the build-up and help the scalp to feel lighter and hair look healthier," she explained.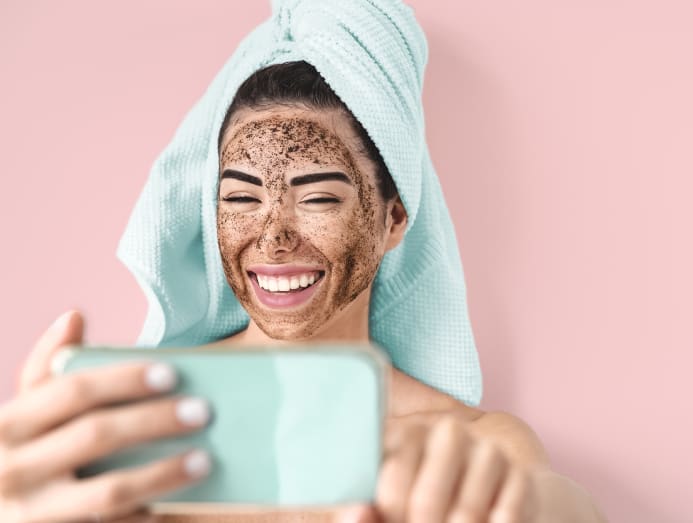 At the same time, Kei also reminded us that the scalp sheds dead skin cells, too, a process that slows down as we age. The role of regular scalp exfoliation then, helps improve cell regeneration and collagen production, which in turn enables "better support for new and healthy hair growth".
This might also be a good time to introduce masking to your haircare routine. Just like a facial mask nourishes the skin on our face, a hair mask or a leave-in oil/conditioner imparts moisture and nutrients to dry, damaged hair.
"Hair damage is happening all the time. It is important to treat the drying, damaging effects of colour treatments, chemical treatments, high heat styling, UV/solar exposure and exposure to environmental pollutants and free radicals to maintain healthy hair and to counter the effects of this ongoing damage," said Shaban.
Remember that damaged hair is weak and porous, leaving it unable to hold curls or colour well, Kei added. Which means you could end up going for more chemical services to achieve the style you desire, damaging your hair even more.
If you want to try hair masking, Twine suggests multi-masking, which is the practice of using different masks for different parts of your face – or hair, in this case.
Her suggestion: Use a scalp mask after exfoliation to soothe the scalp and while that's working, apply a mask to your hair, from the mid-length to the ends. Leave both on for 10-15 minutes and rinse off. Do this re-hydrating routine once a week.
SKIN-LOVING INGREDIENTS FOR YOUR SCALP AND HAIR
Today, hair and scalp care formulations are more sophisticated than ever. Active ingredients previously reserved for skincare, such a beta-hydroxy acids (BHAs), hyaluronic acid, ceramides, panthenol and vitamin E, have become the new go-tos.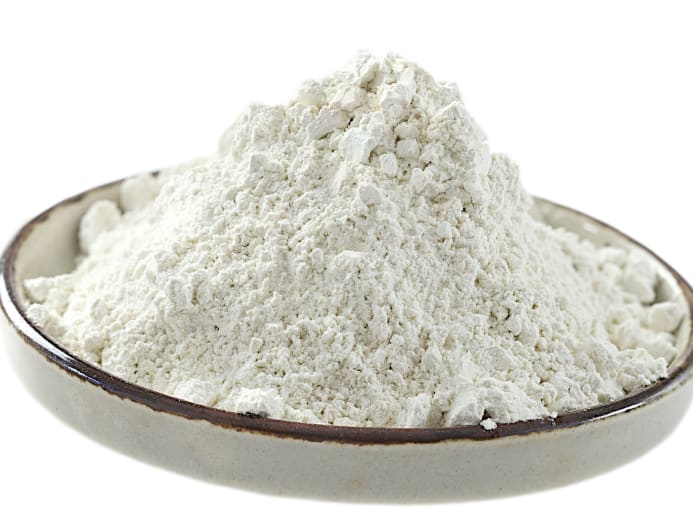 Not sure what to look out for? Here are five skin-loving ingredients you can include:
Ceramides

help lock moisture into hair while protecting it against heat and styling damage.

Hyaluronic acid

is a water-binding humectant that hydrates dry, frizzy hair, leaving it smoother and softer.

Kaolin clay

absorbs excess oil, keeping the scalp and hair follicles clear.

Salicylic acid

is a mild exfoliant that helps remove dead skin cells and impurities that can clog the hair follicles.

Vitamin E

, an essential ingredient for healthy skin (which includes your scalp) reduces oxidative stress and preserves the scalp's protective lipid layer.
If there is one ingredient you should avoid, Dr Liu said, it would be essential oils in scalp care products. This rising trend has "led to an increased number of contact allergies that we are seeing in clinics", she explained.
She added that, ultimately, when it comes to hair and scalp products, you should always choose those that are suitable for your scalp, and "be mindful that natural and organic products can be allergenic as well".
CNA Women is a section on CNA Lifestyle that seeks to inform, empower and inspire the modern woman. If you have women-related news, issues and ideas to share with us, email CNAWomen [at] mediacorp.com.sg.