From embezzlement to fake claims, this financial forensics expert spent the last 20 years nabbing corporate frauds
Even after more than two decades, Belinda Tan's job still surprises her. Why and how humans lie, however, is the most predictable part, she tells CNA Women. 
When humans lie, something happens to our nose. It doesn't grow longer, like in Pinocchio, but the act of speaking untruths triggers our body to produce chemicals that cause tissues in the nose to swell, making it tingle. 
So when we lie, we tend to scratch our nose. Our ears sometimes turn red. We avoid eye contact. We move around in our seat. 
Knowing and spotting these telltale signs is a major part of Belinda Tan's job. 
She studied accounting and finance in Australia and had been an accountant for six years when her mentor suggested her inquisitive personality was better suited to investigating financial crime. 
"I had a sense of justice, too, that drove my interest to get to the bottom of things," she said. 
After stints in top firms like Deloitte and Ernst & Young, Tan is now head of forensic advisory at leading accounting firm Grant Thornton Singapore. 
She's also part of the Financial Forensic Accounting Oversight Committee at Institute of Singapore Chartered Accountants (ISCA), where she hopes to groom a new generation of specialists. 
THE DARK SIDE OF ACCOUNTING
Even after 26 years in the field, Tan continues to be surprised by some of her cases, particularly how sophisticated the crime is and how much money is stolen. 
"In less advanced countries, the fraud amount is small and the methodology is … sometimes so rudimentary that it makes you go 'like that also can?' 
"In first-world countries, the fraud can go undetected for a long period of time but when you discover it, the amounts of money involved are shocking," she said. 
For example, Tan once helped two institutional investors investigate a claim related to an infrastructure project in the Philippines. The claim was in excess of US$12 billion (S$16 billion). 
As an accountant, Tan needed only to make sense of financial data. But after crossing over into the "dark side", Tan said she also had to learn how to make sense of human behaviour. 
The most predictable part of her job, she said, is how and why humans lie. 
Other than the signs observable in the interviews she conducts as part of an investigation, she also looks for "red flags" in a person's background. 
"For example, if you're the chief financial officer of a company, you're expected to live a certain kind of lifestyle. But a CFO driving (a million-dollar car like) a Ferrari? That's a potential red flag," she told CNA Women.  
Corporate criminals tend to not take long periods of leave. They're afraid that their scheme might get uncovered
"Of course, you can't work with this kind of information in isolation. That person could be a trust fund kid. But these things (information about a person's lifestyle) provide corroborative evidence." 
Other "red flags" include a gambling or drinking habit, an unusually close relationship with a vendor or customer, a "wheeler-dealer attitude" and controlling behaviour.
"Corporate criminals tend to not take long periods of leave. They're afraid that their scheme might get uncovered," said Tan. 
Often it is the most seasoned, hardworking and trustworthy employees who commit corporate fraud, she observed.
For Tan, it's these three things that drive such behaviour: Rationalisation, opportunity and pressure. 
"These always come up in my investigations. Some of them rationalise that since everyone is getting rich doing it, they should too. 
"For example, when I was working in India, one employee told me they would share a room with someone on a business trip but submit a claim for two rooms to earn some extra money. She said other people were doing the same thing and gave us names. It turned out to be more widespread than we could imagine," she said.
"Then there are people who have been in the organisation long enough to know where the loopholes are. They identify the opportunity and at some point decide to test the opportunity. They think: 'I'm only stealing $2. No one will know.' Then they do it for the next 30 years.
"Others have very high targets. If you're a sales director at a pharmaceutical company, you might create a slush fund that you use to incentivise doctors to always buy drugs from you," she added.  
In Tan's work, an environment can seem docile one moment and emotionally charged the next. 
"Conducting interviews is my favourite part of the job, but it can be very emotional. They could cry or even get violent," she said.
"Once, on my way to investigate a case in China, I got a call from the headquarters informing me that I was about to walk into a hostile situation. It turns out that when workers of the factory I was headed to found out about my arrival, they decided to go on strike. When I got to the factory, it was empty."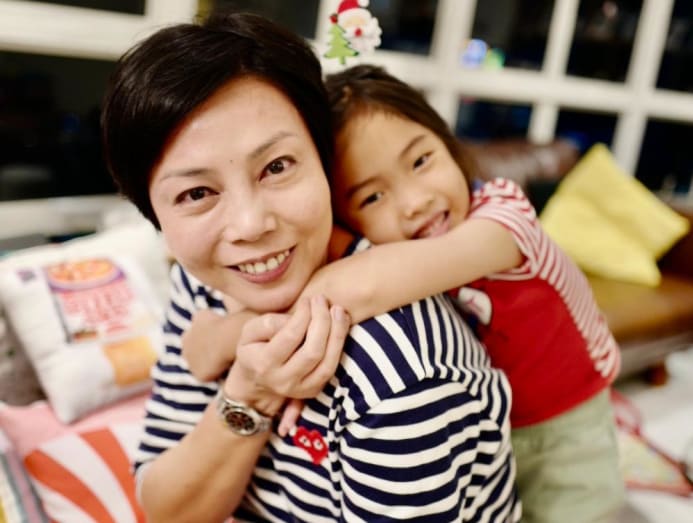 In another case, Tan said, the shareholders of a company had hired her to investigate the owner of one of their subsidiaries. 
"I told the owner specifically not to move the paperwork evidence because I was coming to get it. But for some reason, the pile was moved into the back of a car, which eventually caught fire. They even took photos of the car before and after the fire, to show me.
"I suspected it was arson and months later, the fire department confirmed that it was, but there was nothing I could do. The evidence was gone," she said. 
"YOU HAVE TO BELIEVE THERE IS LIGHT"
To do this for as long as she has, Tan said she has had to actively work on strengthening her resilience.
"You regularly see the dark underbelly of human nature so you have to stay positive. You have to believe that your work does good and that there is light at the end of the tunnel. 
"And you have to know yourself. You need to know when you need to switch off and then do that, and come back to work with a fresh pair of eyes. Before COVID-19 hit, I'd go for spinning classes regularly – it's nice to be part of a big community. Now I swim and play tennis."  
Tan, who is in her early 50s, also "switches off" by spending time with family and friends, who are by now used to her "psycho-analysing" nature. 
"I've had friends invite me to dinner with their children so I can size up their kids' partners. My track record is pretty good. The relationships I analyse end up lasting a couple of years."
CNA Women is a section on CNA Lifestyle that seeks to inform, empower and inspire the modern woman. If you have women-related news, issues and ideas to share with us, email CNAWomen [at] mediacorp.com.sg.