How women can plan for retirement: If you're starting in your 20s, 30s, 40s and even beyond
It's never too late – or too early – to make sure you have enough for your nest egg, whether you intend to continue to work after retirement age or not.
In partnership with UOB.
In the past, we would study for 20 years, work for 40 years, and then live off our savings for the remaining 20-plus years.
But with longer life expectancy and advances in medicine, it is likely that most of us will live to 90, if not beyond. Women also tend to live longer than men.
Being able to live for longer has its perks. We get more time to be with our loved ones and watch them start new families of their own, we can travel around the world and even pursue our passions.
However, this dream will only be possible if we have enough finances to see us through our golden years.
The question then is, will your savings be enough? The answer is probably no (unless, of course, you're a high-income earner with very low expenses).
It is hardly surprising that due to inflation and the rising costs of living, everything will likely become more expensive in time to come. This is why saving cash alone may not be enough for most, as the value of your cash will decline over time.
Choosing to work in your 60s or 70s may not be an option available to everyone either.
The smarter way would be to invest so that your cash can work for you.
Starting early will also allow you to compound your money over time to a sizable sum.
For instance, a 30-year-old who diligently saves and invests S$400 a month at 4 per cent per annum returns can get S$370,000 by age 65. Presuming she lives until the ripe old age of 95, that means she has an additional S$1,025 from her investment income each month, on top of CPF Life payouts.
STARTING IN YOUR 20S AND 30S
As you enter your 30s, there will be plenty of big-ticket items to pay for – your wedding, your first home, delivery expenses for your children, preschool fees, and more.
It is easy to get overwhelmed and thus put retirement planning on the backburner, but you just need to commit a small amount each month so that it becomes more achievable.
For instance, setting aside just a few hundred dollars each month can go a long way. And if you struggle to put aside this amount, you can either reduce your expenses or take on side hustles to grow your income so that you will have enough.
You may want to consider United Overseas Bank's (UOB) SimpleInvest, which allows one to simply choose between three solutions (Liquidity, Income or Growth) and start investing with as little as S$100 each month.
The Growth solution invests in equity funds that tap on megatrends shaping the future of the world, such as healthcare and artificial intelligence.
If you're in your 20s and 30s, robo-investments are also an option to help you grow your money while you juggle work and family – especially if you have young children and elderly parents to look after.
Some women, such as Maryln Goh, who started investing in her late 20s, prefer to spread out their investments across different financial instruments.

The 30-year-old assistant facilities manager said: "I started with a regular savings plan because it was the easiest to start, with just a minimum of S$100 per month.
"I also bought an Investment-Linked Policy (ILP) with my financial advisor, and only started buying other industry-specific unit trusts and robo-investing into overseas exchange-traded funds (ETFs) and equities after that."
Today, many young investors tend to favour high-growth strategies, as one can always restart even if your investment goes to zero in the worst-case scenario.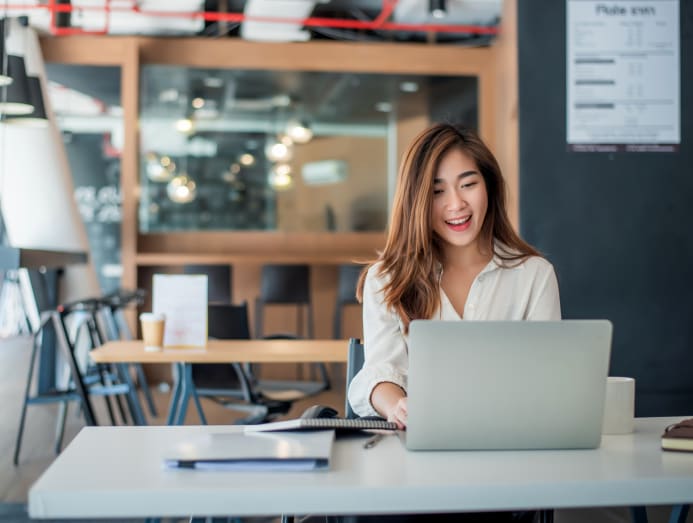 This is why growth stocks are so popular among millennials, who are less fearful of investing in companies even if they have yet to turn profitable.
With a longer investment horizon when you start in your 30s, you can afford to take on higher risks in exchange for higher expected returns.
STARTING IN YOUR 40S
If you start in your 40s, you may have less time to learn (or recover) from your investing mistakes and still grow your pot of gold.
Taking on too much risk in your portfolio can potentially be detrimental, so you may want to go for investments in larger companies with proven track records instead.
Royston Yang, 45, had just S$5,000 when he started investing, but has continued to inject capital into his portfolio over the years. While he remains focused on growing his portfolio by investing in undervalued and growing companies today, he plans to switch strategies soon and use his portfolio to generate a steady stream of dividend income that can substitute his active income from work upon retirement.
"I estimate an annual dividend income of S$50,000 should be sufficient for my family to live comfortably without having to draw down on my investment portfolio," said Yang, who works as a portfolio manager.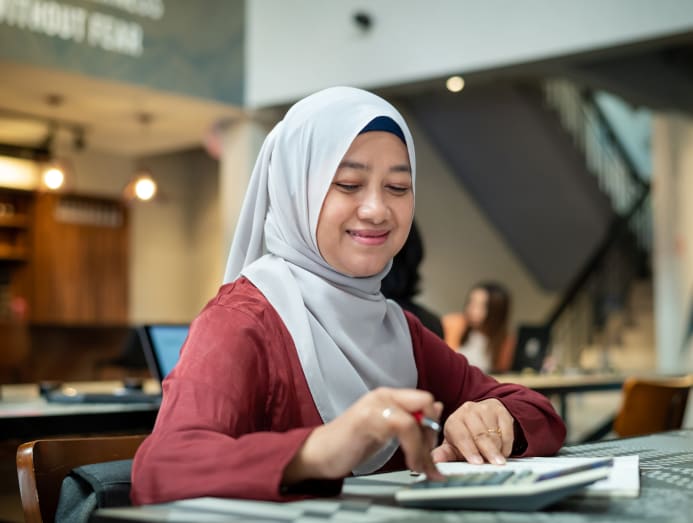 He also said that his aim is to ensure the portfolio continues to grow more than the inflation rate after retirement, and that his dividend income can also grow in tandem to offset the effects of inflation.
But even if you did not start in your 20s like him, it is still not too late.
This is because investing in your 40s means that you are likely to have more savings to invest, compared to when you were much younger. With at least 20 more years before hitting your 60s, you still have time to catch up.
Here's an example. Even if you were to start with S$100,000 and not contribute anymore cash thereafter, investing this at 6 per cent per annum will yield you about S$320,000 after 20 years. If you were to upskill yourself in investing and can earn 8 per cent per annum, the final figure becomes closer to half a million.
That can still give you S$888 to S$1,300 each month, if you spread that out over 30 years.
STARTING IN YOUR 50S OR 60S
As you get closer to your retirement, you may be less inclined to take on as much risk in your investment portfolio. Collecting rental income may be a more attractive option at this stage, be it in the form of dividends or even from an investment property.
Fixed income instruments such as an annuity plan or high-quality bonds are also popular among retirees.
For investors who actively invest in equities, many also tend to switch to a dividend investing strategy in their later years, so that they can start to get cash from their investments and use it to fund their living expenses.
This is the strategy employed by James (not his real name), who is in his 50s and adopts a dividend income strategy by investing in stocks and bonds. Over the past few decades, his portfolio has steadily grown and now pays out enough to cover all his family's yearly expenses, with excess to spare for savings or future investments.
"I started investing a little into Chinese technology stocks as the sector has recently undergone a major correction and I feel many of them are undervalued right now. Since these do not pay dividends, I limit my exposure to no more than 20 per cent of my total portfolio," said James, who has been retired for six years.
Asset allocation now becomes a crucial strategy. You will need to hold the right mix of equities, unit trusts, bonds and cash, so that you can continue to grow your money during your retirement years, which could last longer than you expect.
ADJUSTING YOUR INVESTING STRATEGY OVER TIME
Most of us will end up employing different investing strategies at different stages of our life. When you're younger with more commitments, simplifying your investments by choosing to invest through robos can still give you returns higher than leaving your cash in the bank.
As you get older, there is nothing wrong with choosing investments that are less volatile. After all, you wouldn't want to take too many risks with your funds at this stage, considering that you will need them in a few years' time.
"As women get closer to retirement, they might need to consider their risk appetite and having sources of passive income," advised UOB Portfolio Counselor Michele Fong.
"They could also consider reducing their debt level, such as by allocating their annual bonus towards paying their mortgage so they do not have significant debts when they enter retirement."
Whether you invest in direct equities, exchange-traded funds, unit trusts or bonds, the underlying principle of asset allocation remains timeless. You can adjust this to fit your risk tolerance level over time, or even rebalance it for an optimal even allocation, if you prefer.
The best way to ensure this is to regularly review the performance of your investments, at least yearly, and adjust where needed.
REMEMBER TO MAKE USE OF YOUR SRS ACCOUNT
As you chart out your next steps on how to invest for your retirement, many experts also recommend that you incorporate your Supplementary Retirement Scheme (SRS) account into your plan as well.
That's because every dollar you deposit into your SRS account reduces your taxable income by a dollar, up to S$15,300 for Singaporeans/PRs and S$35,700 for foreigners. You can then use the money in your SRS account to invest in a variety of instruments, including unit trusts, bonds, equities, or more.
"Whatever tax savings you get from your SRS contributions can immediately go towards growing your retirement kitty," suggested Fong.
Since you can only withdraw your SRS savings after you reach the statutory retirement age (which is currently 62), this can help to enforce discipline and ensure you will not be able to spend the money prematurely.
While 50 per cent of your withdrawals are subject to income tax, the idea is that if you have stopped working by then and have little to no income, you will likely be subject to significantly less income taxes than before.
As the statutory retirement age will be raised to 63 next year, if you would like to withdraw your funds at 62, you may want to open your SRS account and make a deposit of any amount before then.
At the end of the day, regardless of your starting capital, age and risk appetite, the common goal that each of us has is to invest so that we have enough for retirement.
"The most important thing is not to be discouraged – it is better to start now than not at all," said Fong.
For more great ideas for you and your money, visit www.uob.com.sg/women.
Dawn Cher, otherwise known as SG Budget Babe, runs a blog on personal finance.
CNA Women is a section on CNA Lifestyle that seeks to inform, empower and inspire the modern woman. If you have women-related news, issues and ideas to share with us, email CNAWomen [at] mediacorp.com.sg.