How a saliva swab test can help you detect diet fails, disease risk and more
Genetic testing is no longer used just to determine your familial ties. CNA Women finds out how it can do much more, including revealing your sensitivity and response to dust, alcohol, skin products and others.  
It's a story you may already be familiar with – the time actress and filmmaker Angelina Jolie opted to have her breasts, fallopian tubes and ovaries surgically removed, after a genetic test revealed that she had a high risk of developing breast cancer and ovarian cancer.
Her mother died from breast and ovarian cancer at the age of 56, and her grandmother and aunt lost their lives to breast cancer. 
"I wanted to write this to tell other women that the decision to have a mastectomy was not easy. But it is one I am very happy that I made," she said in an opinion piece for The New York Times in 2013. "I can tell my children that they don't need to fear they will lose me to breast cancer."
This bold yet extreme move led to a growing demand among women for genetic tests, in what's now called the Angelina Effect.
A 2016 Harvard Medical School study found that there was a 64 per cent spike in genetic testing for breast cancer in the two weeks after Jolie's public testimony.
While Jolie had hers done through a blood sample, these days, a DNA test can be easily done at home via a simple saliva (or a cheek) swab. 
Knowing your DNA profile gives you the knowledge to make better health and life choices, said Dr Wong Mun Yew, Founder and Managing Director of Imagene Labs, a Singapore genetic analysis platform that started in 2016.
Such tests can give you a variety of insights, from your ancestry to detecting your risk of cancer and heart disease, and even how your skin is likely to age. It can also tell you what your tolerance for fat, salt and alcohol in your diet is, as well as reveal your body's response to certain drugs and medications, and exercise.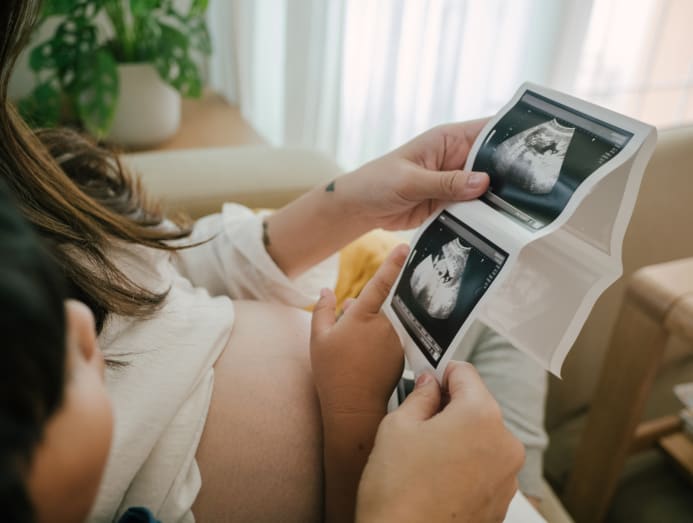 "You might find that taking multivitamins may overload you with certain vitamins that you do not need or cannot metabolise well," Dr Wong said. "Or that running several kilometres may not be the most effective exercise for your body and health goals, as compared to a lower intensity sport."
DNA TESTING IS FOR EVERYONE 
One of the reasons genetic testing appeals to people is it allows them to have more control over their health. 
DNA testing is not meant to diagnose or treat certain diseases. It's simply a screening option you might put on your radar, especially if you are looking for ways to improve your health and lifestyle, and identify potential future health risks. 
Being equipped with that knowledge allows you to make appropriate lifestyle changes to reduce certain risks, including eating better (or differently), adding the right supplements to your diet, and so on. 
There isn't a specific age limit to taking a DNA test, said Dr Wong, but the sooner the better since it'll allow for earlier intervention. 
You can run DNA tests for your children, too. Ori, developed by Imagene Labs, offers focused test kits for kids, to give parents insights into a child's genetic tendencies for traits such as empathy and sociability, as well as potential musical or sporting talent.  
You only need to do a DNA test once in your life, as your genes will never change, said Anna Melman, co-founder of Anake, which claims to be Singapore's first DNA-based skincare experience. According to its website, the DNA report, which focuses on your skin, allows you to determine the best course of action to combat any unfavourable genetic outcomes.
Combating an unfavourable genetic outcome was 28-year-old Fita Paulin's reason for taking a DNA test this year. The marketing specialist in the biotechnology industry wanted to find out about her risk of developing cardiovascular disease, after her father suffered a heart attack earlier this year and needed urgent coronary bypass surgery to clear his blocked arteries.
She turned to CircleDNA for a cheek swab, which costs S$899 for a Premium DNA Test from the Hong Kong-based genetic testing provider.
"I didn't want to look back and regret why I did not do anything about a (possible diagnosis of heart disease) or others," shared Paulin.
According to the CircleDNA website, a gene is like a book and you need to read the whole book to know the story of that gene. That's how DNA samples are processed in the lab – the company claims to use the "most advanced technology" to attain a 99.9 per cent accuracy in detecting your health risks.  
The test did indeed detect that Paulin had a risk of developing cardiovascular disease, and she also found that she had an "elevated risk" for intestinal ulcers. 
THE DIFFERENT KINDS OF DNA TESTS
In addition to CircleDNA, Imagene Labs' OriLIFE+ Package (S$370) test kit, launched in January 2017, gives 55 insights into your "genetic tendencies", such as sensitivities to caffeine and salt; mineral deficiencies such as iron, magnesium and calcium; and diet management issues such as glucose balance and the effect of eating a Mediterranean diet. 
"Singapore women can understand their genetic predisposition in preventive health traits including potential for certain vitamin deficiencies like Vitamin D, folate and iron, which are essential for health, especially in pregnancy," said Dr Wong of Imagene Labs. 
In addition, you can also find ONI Global's DNA test kit at supplements retailer GNC Singapore, which has sold the brand's DNA-Me test kit (S$350) in their stores and online since 2019.
ENTERING THE BEAUTY MARKET 
DNA testing has made its foray into the world of beauty and skin health as well. 
In Singapore, Anake opened its Wisma Atria flagship store in 2020 to help people understand their skin, from firmness, to wrinkles and sun damage.
Another skin ageing issue that Singaporeans may want to find out about is free radical damage, Melman said, as it leads to accelerated ageing and increases the risk of developing chronic diseases.
You can buy Anake's DNA sampling kit (S$299) on their website, or visit the store if you prefer step-by-step guidance. 
Ori, too, has a DNA test catered for skin and beauty (S$305) that gives you insights into issues such as antioxidant deficiency, premature collagen breakdown and skin dryness. 
WHAT YOU CAN EXPECT FROM A DNA TEST
DNA testing works in a similar way as other self-test home sampling kits and telehealth services: It involves you doing a saliva swab at home and having that collected by the lab for analysis.  
In the case of Anake, your sample will be delivered to Australia, where their partner SkinDNA, a biotechnology company, is located. The results of your genetic analysis takes about two weeks.
Depending on the providers, you will receive your reports a couple of days or weeks later.
For instance, test kits by CircleDNA allow you to easily access your reports in a mobile app or to download them in a PDF format for easier reference.
Recalling her experience to CNA Women, Paulin said she was able to access her results in 18 days. After which, she got two calls from different experts based in Hong Kong: The first was a genetic consultation that looked at the risk of illness in your unborn children (if you are planning for kids) and possible treatment plans.
The second call focused on nutrition where she was advised to adopt a Mediterranean diet and reduce her carbohydrate intake to reduce the risk of heart disease.
Some of these brands, including Ori and Anake, will also suggest follow-up products you may want to use. 
For example, Anake recommends their 24K Cocoage Lifting treatment to increase skin elasticity and combat premature ageing. And if you buy a test kit from Ori, it comes with a one-month supply of customised supplements or skin serums tailored to your DNA results.
While most personal consultations happen through a call, Anake has a different consultation process. After you receive your DNA skin analysis report, you can head down to their store for a more detailed analysis by a beauty expert. 
During the consultation, your skin will be analysed using UV spectrum imaging technology and artificial intelligence to detect skin conditions based on 15 genetic markers, including UV repair, wrinkle factor and pollution.
Based on your consultation, and along with the DNA report, you will receive advice on suitable treatments and skincare products specific to your needs.
Post-consultation, you can either repeat certain customised orders – or walk away knowing that some minerals or vitamins, for example, may (or may not) work for you. 
CNA Women is a section on CNA Lifestyle that seeks to inform, empower and inspire the modern woman. If you have women-related news, issues and ideas to share with us, email CNAWomen [at] mediacorp.com.sg.