Renting a place in Singapore: Women share their tips on finding the perfect home, from location to housemates
How do you minimise the chances of ending up with unsuitable housemates? Should you consider renting an apartment all to yourself? And what added expenses should you budget for? Here's what you need to know as a single woman renting in Singapore.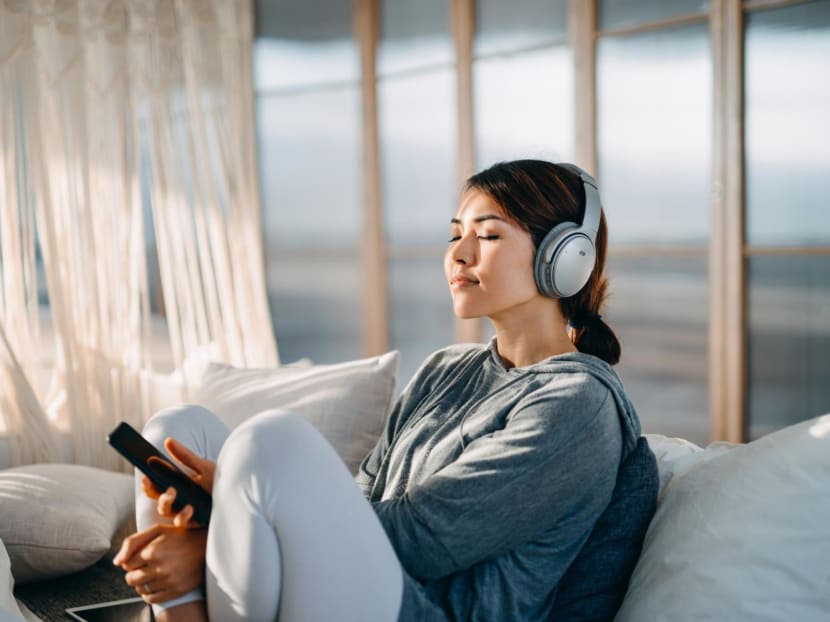 Let's face it: Owning a home in Singapore isn't the cheapest, more so if you're financing it on your own. It's probably why, for an increasing group of people, renting is a way they can enjoy some independence and freedom without emptying the bank.
But renting a place isn't without its cons. The rental market has become steadily more competitive in recent years. A single room with a shared bathroom can cost upwards of S$1,800 a month to rent, while opting for an ensuite (or master bedroom with attached bathroom) could mean forking out no less than S$2,200 a month.
Tricia Ong, a senior associate division director at Propnex Limited, said: "The rental market is moving fast and furious. There is no time for a second viewing, so once you have narrowed down a unit, make an offer swiftly." She knows this firsthand, as she's been renting since 2015.
There are definitely more working women who are turning to rent these days and stay out on their own.
The current increase in rental prices is due to several factors, with the pandemic being a big one. Not only has it disrupted global supply chains, leading to delays in construction of residential projects, but the shift to working from home has also pushed people to look for larger living spaces.

And it's the latter that Ong is seeing more of. "There are definitely more working women who are turning to rent these days and stay out on their own," she said.
But before you strike out on your own, here are some things you should take into consideration before signing a rental lease, whether you decide to rent an entire apartment for yourself, or share a flat with others.
ALL BY MYSELF: THE ADVANTAGE OF LIVING ALONE
Ong told CNA Women that she chose to rent an apartment all by herself because she valued safety and privacy.
Shen Pei Yin, a small business owner, agreed. "Initially, I lived with housemates. However, some were either toxic, creepy or dishonest in that they'd steal my cosmetics when I was on business trips," she recounted. Shen has lived by herself for about nine and a half of the 10 years she has been renting. 
In fact, it took "many uncomfortable scenarios to realise that flat-sharing was [her] idea of hell", Shen added.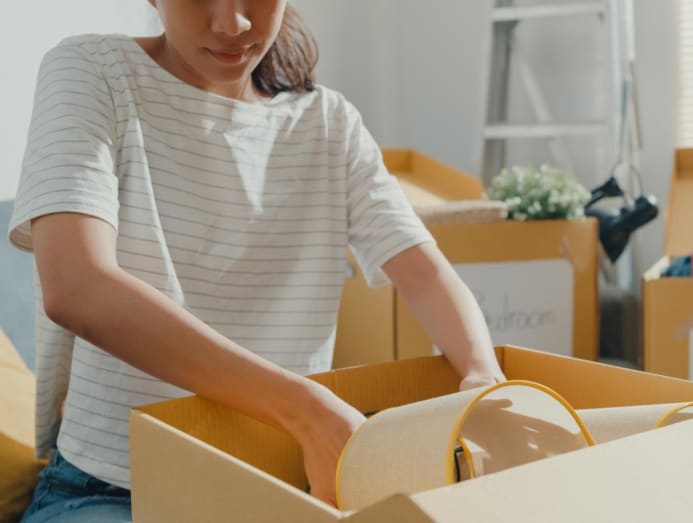 And although some might think that not having housemates could be lonely, both women beg to differ. Said Shen: "I like my things 'just so'. I enjoy having the freedom to cook, entertain friends, listen to music, use the bathroom when I need to.
"I also like the idea of silence at the end of a day and not having to make awkward small talk about splitting bills or food, which can sometimes happen with housemates."
Ong added that "living alone can be a very enjoyable experience where you can learn to be independent and spend time for and on yourself".
JUST LIKE FRIENDS: SHARING A FLAT
But of course, renting a place to yourself also means higher rental costs. It's one of the reasons Sandy Koh, a marketing assistant manager, opted to flat-share.
"Renting an entire apartment as a single person in Singapore is costly, so I'd rather save up my money to buy my own place in future. Plus, I also enjoy being able to socialise with my housemates after a long day of working behind my desk," said Koh.
It's a similar reason for marketing manager Vera Mao, who has been renting for the last two years: "I personally don't enjoy living alone. I'm quite outgoing and social, and I like having people to talk to."  
But if you're worried about living with strangers, Mao suggested arranging to meet your housemates prior to signing the Tenancy Agreement to get a feel of what they're like. If that isn't possible, Koh advised trying to find out their ages, occupations and general lifestyle, to help you better understand who you will be sharing a place with.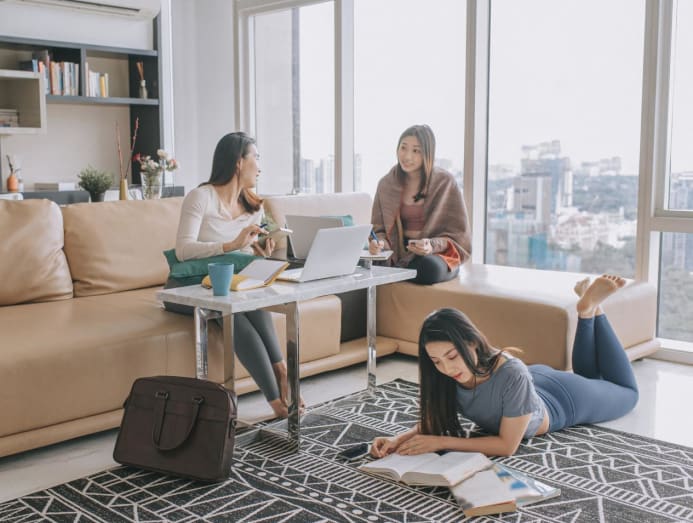 And as much as you might prefer to stay with other women, that can be tricky, especially when you have to factor in everything else on your wish list, such as budget, location, room size, and so on,
Koh and Mao, who currently have both male and female housemates, said they haven't encountered any issues or felt unsafe living with their male housemates.
"What's more important is having housemates who are around the same age as I am, and who are working," said Koh, who is 28, and has been renting for the last two years.
So instead of fixating on the gender, Koh suggested focusing on creating a friendly environment to "make yourself feel comfortable living with others". Make it a point to chat with your flat mates when you see them or even share food ever so often. 
GETTING ALONG WITH YOUR HOUSEMATES
Sure, we've heard the horror stories, but that doesn't mean you can't live happily and peacefully in your flat-share.
"Establishing general house rules and being transparent with each other is important," said Koh. For instance, coming up with a duty roster to clean the common areas, like the living room, kitchen and shared toilets, or hiring a part-time cleaner to help with the chores.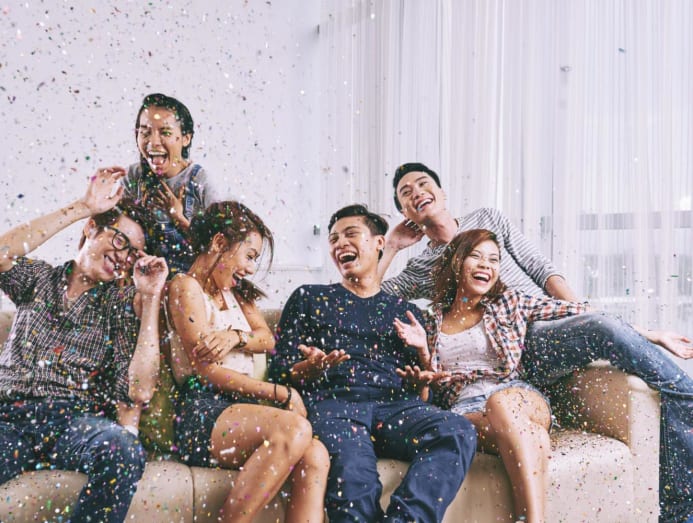 It also includes checking with your housemates if they're open to you having friends over. "It's important to be realistic and consider if your lifestyle is going to be sympatico with either your flat-mates or live-in landlord," said Shen.
Mao added: "Not everyone will have the same living habits, so remember to be communicative, considerate and respectful of one another."
Being flexible is also key. Said Koh: "I've learnt to be more flexible in terms of accommodating my timing to cook, shower or do my laundry whenever my housemates are not making use of the common areas."
And try not to bear a grudge. Mao shared, "Don't keep things in for too long as it can lead to further conflicts."
FINDING A SAFE PLACE TO RENT
While living in Singapore is relatively safe, it still can be a little scary if you're living in a new area, away from family. One thing women can do, advised Mao, is choose a neighbourhood that is clean and more family-oriented.
Are there many young families, older folks or singles? Are general areas like the void deck/lobby, lifts and shared corridors, clean? "These observations can help you determine if this [area] is a good lifestyle fit," Shen said.
Getting to know your neighbours is also important, as "safety is paramount to a single woman staying by herself", added Ong.
Shen also advised standing in the potential unit and listening to the surrounding noise. "If you get sensory overload easily, then this could be overstimulating in the long term," she explained.  
RENTAL CHECKLIST: DOS AND DON'TS
DO:
When signing the Tenancy Agreement, ask the agent to arrange for a meeting with the landlord, as this can give you a better understanding of who you are leasing from. "If the landlord is quite chill, they would be more generous and willing to fix or find a replacement when things break down," said Mao.

Pictures posted online aren't always updated, so physically view the place, said Koh. You can also do a live digital viewing.

Ask the landlord/agent when fixtures and chattels were last serviced

–

this can give you an indication of how well maintained the place is. 

Check with the landlord on the projected plans for the place. If the landlord has some thoughts on selling, it might mean that you'll have to look for a new home to lease in the near future. But also, if you're renting the place solo, you'll have to "expect disturbances to your privacy, especially if there are many viewing appointments being made", said Ong.

Put together a comprehensive inventory list, which includes existing defects, and wear and tear conditions, especially if you're leasing an older unit, advised Ong. And if the unit comes partially furnished, taking photos of the condition of the furniture and white goods would help as well, Koh added. 

Consider other rental options, such as co-living spaces like Coliving, Hmlet, Lyf or The Assembly Place. These often come with leases as short as one month, making them ideal if you're unsure if living on your own – whether solo or with house mates – is really what you want. It's also a good interim if you need more time to look for a more suitable and long-term solution. And while the fees might be on the higher side, it often covers utilities, weekly general cleaning and maintenance. Plus, some co-living spaces also organise community events, which is a great way to make more friends.
DON'T
Feel bad about asking questions about the room/unit that you'll be potentially renting. "You don't know what you don't know, and some terms that may apply to one apartment may not in another," Shen emphasised.

Rush into making a decision, even if the landlord or agent is pressuring you to, especially when you're unclear about the terms.

Presume that all apartments/houses come with air-conditioners and water heaters. The same applies to furniture that you would like to have in the flat, such as a study or dining table. It's not a given and it would be up to you to negotiate with your landlord should you need them, Mao and Shen both advised.
ASIDE FROM RENTAL, BUDGETING FOR HIDDEN COSTS  
According to Mao, a rough average to budget for would be S$100-S$150 if you're renting with others (more if you're living alone) as this would allow you to cover utilities and Wi-Fi usage. Although, this would also depend on how much electricity and water you and your housemates (if any) use.
You should also set aside money for minor repairs. Ong explained that while S$150 is often the standard market amount landlords state in the Minor Repair clause, "some landlords might request up to S$250" to cover the repairs of white goods in the house, like the fridge, washing machine or microwave oven.
For the uninitiated, the Minor Repair clause is the limit set by the landlord for repairs for any item in the house that is born by the tenant. And yes, this amount is per item per repair. If the repair cost is above the stated amount, then the landlord would bear the full cost of fixing or replacing the item.
Another potential expenditure you might need to budget for would be monthly parking fees, if you have a car. Ong added: "If your unit doesn't not come with a carpark lot, you will need to factor in approximately S$150 for carpark charges."
There's also additional maintenance fees for quarterly aircon servicing or the decision to hire a part-time cleaner – the more frequently the cleaner comes in, the more spare cash you'll need.
And as a general good buffer, Shen advised that you have at least three months' worth of rent saved up in your bank account before looking for a place, as "some landlords may require more than a month's rent as a security deposit".
CONSIDER HIRING AN AGENT
While there are many options when it comes to looking for places to rent – websites like Property Guru, 99.co and Stacked Homes, bulletin boards at supermarkets, Facebook groups or through friends – where you can easily represent yourself, Ong said getting an agent can help greatly to "protect your interests".
It may be particularly useful if you're a first-timer, she added, to help you "navigate the process", such as figuring out the paperwork involved or understanding the Tenancy Agreement.  
At the same time, having an agent also means he or she would be doing the leg work in finding you a rental unit that meets your requirements. However, note that if you do hire an agent, you will also be required to pay the agent's commission fees. This amount varies based on the rental amount and duration of lease.
If you decide to go about it on your own, then pay close attention to what's being included in the Tenancy Agreement. For instance, make sure that there's a clear warranty period, Mao advised. "It's usually for 30 days, which means that if you find anything wrong with the unit during the first 30 days, the landlord will bear the costs to get it fixed or replace the item."
CNA Women is a section on CNA Lifestyle that seeks to inform, empower and inspire the modern woman. If you have women-related news, issues and ideas to share with us, email CNAWomen [at] mediacorp.com.sg.