How I survive Christmas stress every year: A working mum's hopeful game plan
Every year, CNA Women editor Penelope Chan turns into a raving Christmas-making machine bent on producing the best festive season her family has ever had, becoming Santa, Mrs Claus, and all their elves and reindeer rolled into one.
Santa has nothing on a working mum prepping for the festive season. Zilch. Mr Ho-Ho-Ho may have beautifully calligraphed lists of children naughty and nice, I have Google Sheets and checklists for that, including a record of what said child received in years past.
Because that's how a working mum like me manages Christmas, and the stress and expectations (all self-induced) that come with it. Why all the stress? Why not just take it easy?
The ironic answer is that I enjoy the season greatly. So I'm more than willing to put up with the suffering needed to make it an ever memorable experience for my family. Every single year.
It's like a badge of honour. #isurvivedChristmas2021.
I envy friends who simply string up some tinsel in the shape of a Christmas tree on a wall and have a small intimate family dinner to mark the season. Or better yet, head out to a restaurant.
In my extended family, this is a time of get-togethers and celebrations, a traditional Catholic Christmas. Everything, from the parties to the food and noise, is huge. So is the love and warmth. 
In my own family, the December craziness is compounded by the start of the birthday cycle – three birthdays in a span of two weeks. Exhaustion is my middle name.
TRYING TO KEEP IT SIMPLE (NO, I CAN'T)
Every year, I tell myself to take it slower, keep it simpler, make it more relaxing – for my family's sake, because my husband and kids have to bear the brunt of all my stress. Every year, those well-meaning thoughts fly out the window the moment we visit Ikea to stock up on gift wrapping supplies.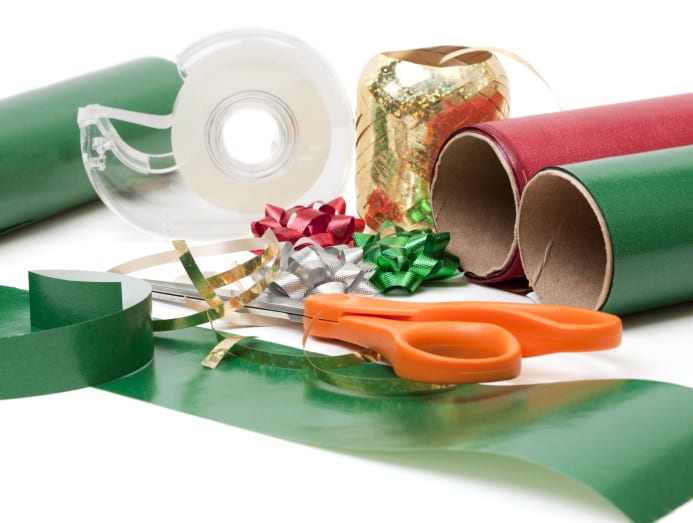 "Ooh, Mummy, the gift tags are really cute this year. Can we get them?" 
"Mummy, can we get those sparkly baubles? We broke quite a few last year."
"Look, look, look, this wrapper design is running out, let's buy more – just in case."
And just like that, I've Alice'd myself and fallen down the rabbit hole that's Christmas in my household. And I have no hope of clawing myself free until Boxing Day. Such a happy time.
It's a distracting time too. When you have something as big as Christmas (and all those birthdays) looming, it's hard to focus. So making it out alive and sane means proper planning and quick decisions (one of them being: Buy first, regret later).
I zigzag between doing actual work and filling up my ever-expanding to-do list, covering gift buying, gift wrapping, putting up the tree, planning the menu and cooking schedule, and every other minute detail.
PLANNING CHRISTMAS WITH EVERY KID IN MIND
A piece of advice to fellow parents: Do not start anything new for Christmas if you have no intention of repeating it the next year, and the next, and the next, and … Just, don't. Say no. Use distraction tactics. Walk away and do not look back.
When I had just one child, the rituals were all about her – bringing the wonder of the season to the little one and helping her form warm memories of her childhood. As my family has grown, so too have our Christmas rituals and traditions.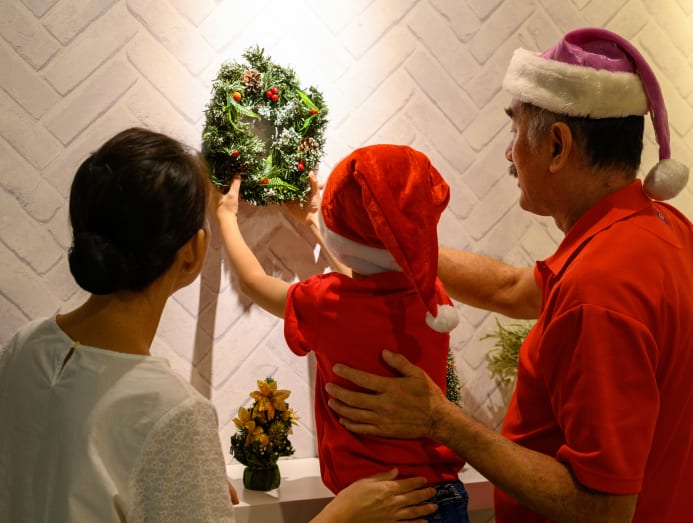 We never used to start playing Christmas music in the car in October. We started when my eldest daughter was in primary four. This year, we started in mid November, on the last day of her O Level exams. Next year, I'm predicting we'll start in mid August, to make up for the six weeks of Carpenters and Pentatonix Christmas we lost this year.
We never used to have a fresh wreath. I bought one last year on a whim, and this year, well, welcome new fresh wreath. Same goes for Christmas crackers.
We never used to have an Advent calendar either, traditionally used by Christians to mark the days leading up to Christ's birth, with a little treat for each day. I bought a LEGO Harry Potter one four years back (again, on a whim... can you see where this is leading?), and somehow, that has become a family "thing" too.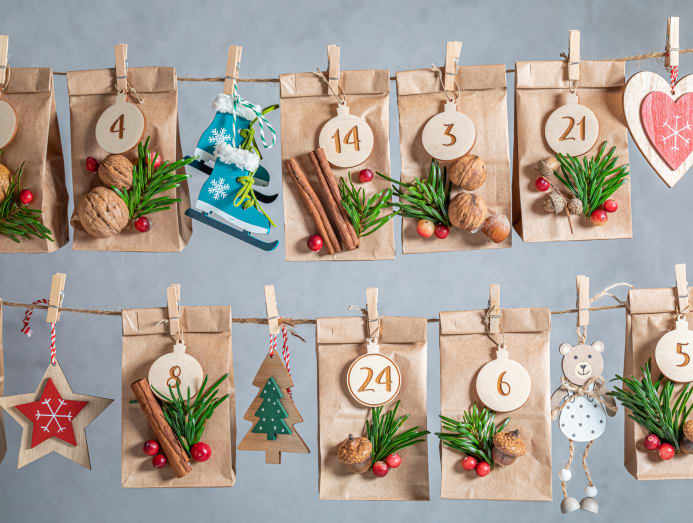 This year, to quell the disagreements about which themed Advent calendar to get (no more Harry Potter, said the boys, we want Minecraft!), I decided to come up with my own: Washi tape, with each child receiving the designs that would appeal to them. 
But that in itself involved multiple steps, from scouring hundreds of designs online searching for the right ones for each child, and planning my purchases ahead to buffer for delivery delays, and then sorting and packing them. I estimate that it took me five hours in all – that's a relaxing spa day there.
So remember, if you introduce something new, it becomes a tradition forever. But will that stop me? I suspect not.
THE STRESS OF GIFT SHOPPING AND WRAPPING
Christmas shopping is so much fun, and I admit I probably enjoy it too much. But it's also stress-inducing of the hair-pulling, nail-biting variety, even though I think I've refined my game plan.
My list runs long, hovering around the 60 pax mark, not including helping my husband shop for his gifts for his team.
I fret about whether my gifts make sense. Will the kids enjoy it? Will the adults think it's useful? And men – why are they so abominably difficult to buy for? Teens, too. I don't want to be one of those giftcard-giving gifters (although it would greatly reduce my stress levels).
What keeps me sane is shopping online, which I can do at any time of the day. I don't like jostling with other equally desperate shoppers in the stores, where there's a high chance I'll end up with a whole bunch of unsuitable gifts (not to mention, germs) because I'm sensing someone else's panic.  
It's turning all the various-shaped parcels and packets into decent-looking, reasonably well-wrapped presents that I dread. Unlike Santa, who has an army of elves, I have just me, my two ageing hands, and my coterie of helpful children – who have short attention spans and turn out to be not so helpful when it comes to precision and fast wrapping.
This part of Christmas is also where my children and I disagree the most. My aim is to get the presents wrapped quickly. Their aim is to have the most fun doing it. Every gift needs to be decorated and ribboned.
We've struck a compromise (or rather, it was all of them against me). They are official tape cutters and decorators. They're also allowed to pick out some presents to wrap. I have only one rule: Make sure no part of the gift peaks out from under the wrapper. No, two rules: Write down who it's for.
Perfection is not required.
If you look at the presents spreading out from under my tree, you'll see that some have tape all around, some have a patchwork of wrapping paper stuck together (a result of miscalculating how much is needed), but all of them are ribboned, stickered or drawn on in some way. 
It's all part of the charm of getting a gift from my family – you never know what you're going to end up with. And who will wrap your gift. Maybe I should make a "Lovingly wrapped by ______" stamp next year.
THE MYTH OF SANTA CLAUS
I regret introducing Santa to our household. It started when my firstborn was three and it seemed like a cute idea to talk about Santa with his presents, and for us to leave a cookie and a drink for Rudolph and him.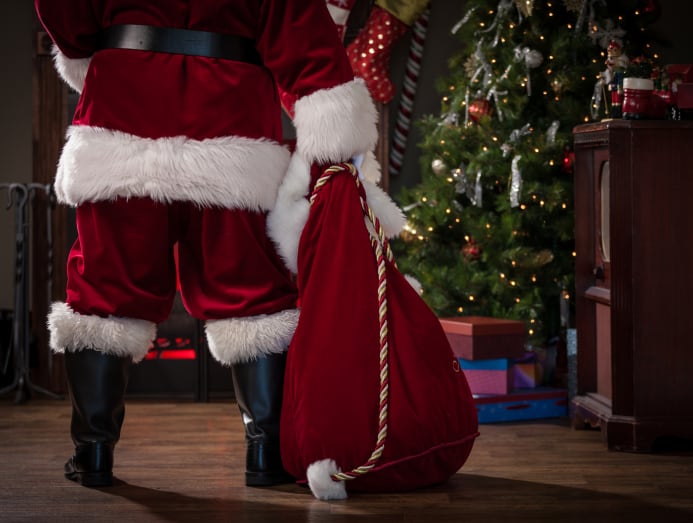 This has led to a very sorry situation where I have to lie through my teeth every time. Even my answers sound hollow and illogical to my own ears. 
Child: "Mummy, how does Santa come into our house? Does he have our key?"
Me: "Santa comes through the window." 
After we made the switch to a digital lock: "Mummy, is Santa's fingerprint in our lock?"
Me: "Let's go check whether we have enough wrapping paper for the presents."
Child: "Mummy, why does Santa have to come to our house? Is he bringing us new presents?"
Me, conveniently forgetting that all the presents are already under the tree: "He's coming to check whether you've been good or naughty." 
Child: "But why does he need to if the presents are already there?"
Me: "Ask Daddy."
This year, I'm expecting pandemic-related questions: "Does Santa have to wear a mask when he's on his sleigh?", "If Santa doesn't pass his PCR test, will other children have no presents?", "What if Rudolph gets COVID-19?".
And, yet, when the older kids try to be "helpful" and clue their younger siblings into the Santa fantasy, this is what happens.
Older kid to younger sibling: "Santa doesn't exist. It's Daddy who eats Santa's cookie."
Older child gets my death glare. 
A TRUE FAMILY AFFAIR
The festive season isn't festive without family. Same goes for the prep. I may sound like a one-woman Christmas machine, but I don't do it all alone. I wouldn't want to either.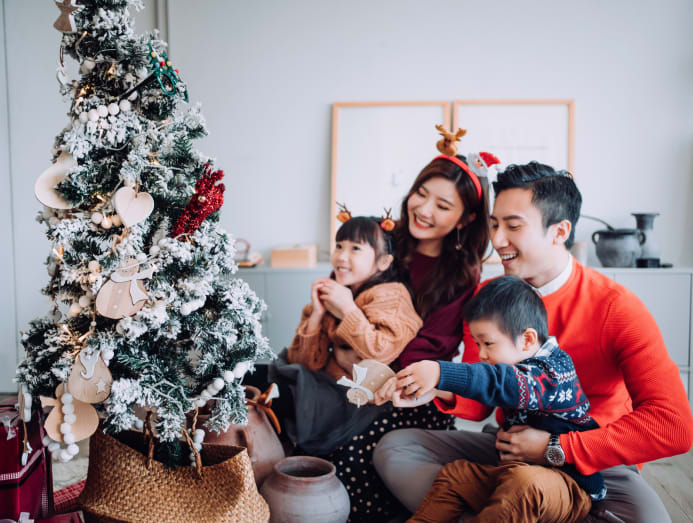 Everyone in my family does the things they love for the festive season. I love trawling websites for gifts, so I do it. My husband takes it as a personal challenge to roast the perfect turkey every year, so he does that. He also assembles the Christmas tree and figures out its accompanying mess of fairy lights. My eldest daughter is desserts girl, so that's her thing. 
And my younger kids, shall we say they're finding their niche (and making happy messes at the same time). I hope to one day pass on the present-wrapping baton to one of them. Someone will be promoted to Head Elf. 
And just like it does every year, we inch our way slowly but inevitably towards Dec 25. On Christmas night, after the flurry of present opening, cracker popping, crazy cooking and overeating, laughter and noise, I get to put my feet up for an hour … before realising that it's now days to the start of the new school year.
My thoughts turn from #isurvivedChristmas 2021 to #howtosurviveschool2022. Haircuts (can they wait for a few more weeks?), school uniforms (too short, too tattered, too stained?) and PE gear (loose elastic bands?), school shoes (sole-less, too holey?), school socks (don't get me started), books (oh no, the youngest son has written his Chinese name wrongly on all his books). 
But that's for another story because I just remembered I have one last Christmas present to wrap. From my family to yours – happy holidays.
CNA Women is a section on CNA Lifestyle that seeks to inform, empower and inspire the modern woman. If you have women-related news, issues and ideas to share with us, email CNAWomen [at] mediacorp.com.sg.