20 books to read and shows to watch to stay informed, motivated and inspired in 2023
The true story of a sex trafficking victim turned women's rights politician, fighting nuns and the most popular female Netflix character right now. Read on for CNA Women's recommendations this year.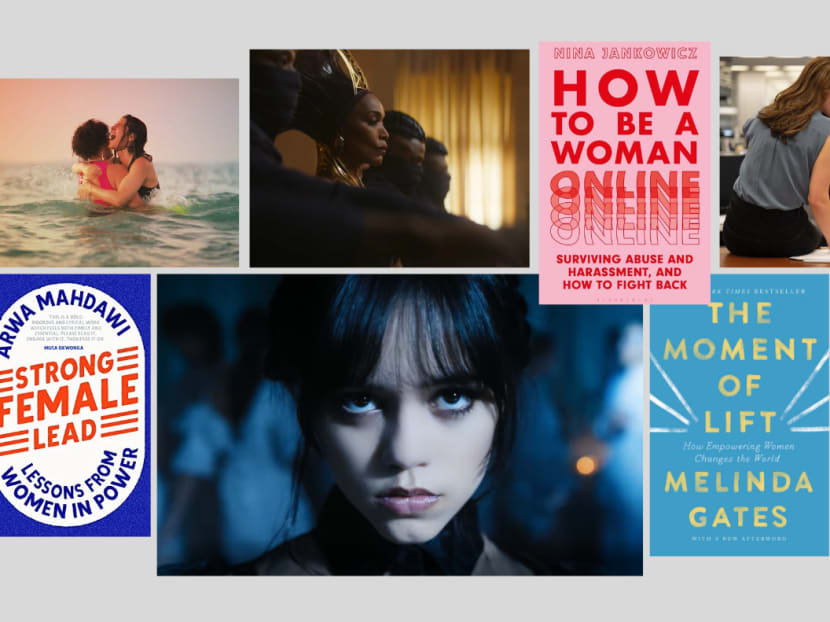 New year, new you? Let's try not to get too far ahead of ourselves. Instead, we're aiming to stay sharp and experience awe in large doses, so we've updated our annual list of recommended books and shows with the latest in female empowerment. 
Keep this story handy and buckle up for 2023 — as always, it'll be quite the ride.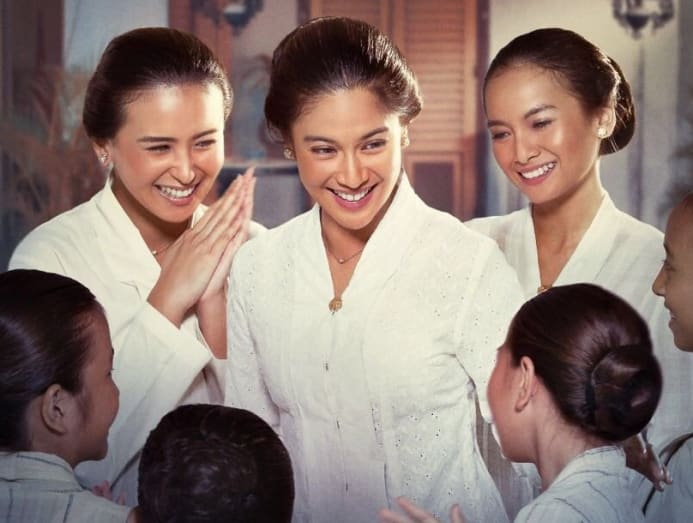 SHOWS ABOUT WOMEN WHO CHALLENGED THE STATUS QUO
Gangubai Kathiawadi: A cunning boyfriend tricks 16-year-old Ganga Jagjivandas Kathiawadi, played by Bollywood star Alia Bhatt, into eloping with him in Mumbai, only to have her sold to a brothel. Unable to find a way out of her situation and afraid of backlash from her family, Ganga submits herself to the work, takes over the brothel when its madame dies and becomes a politician advocating for women's rights, taking her case all the way to the Prime Minister's office. A critically acclaimed biographical film about a woman with an incredible story. 
Hold Your Breath: The Ice Dive: This documentary follows an all-female team of divers as they embark on a dangerous expedition to the bottom of the Arctic Ocean, demonstrating strength, courage and determination in the face of extreme challenges. Talk about crushing stereotypes.
Kartini: Princess Of Java: For a lesson in courage and charting one's own path against society's expectations, watch this biopic about Raden Ajeng Kartini (Kartini), a young woman born into a noble family in Dutch colony Java. In the 1900s, Javanese women were barred from pursuing higher education and after turning 12, were required to be confined in their parents' home as they awaited a marriage proposal. Instead of simply accepting her fate, Kartini taught herself how to read and speak Dutch, and advocated for women's education and against polygamy.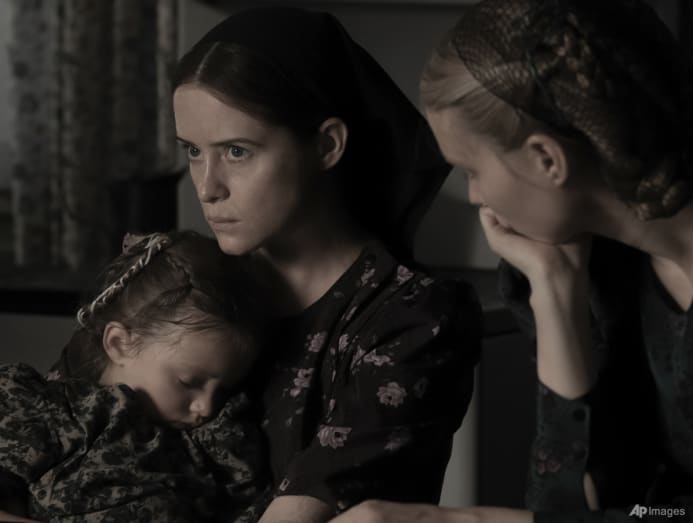 SHOWS ABOUT WOMEN SUPPORTING WOMEN
She Said: Watch how The New York Times investigative journalists Jodi Kantor and Megan Twohey brought Hollywood's wealthy and powerful sexual predators to justice, inspiring the groundbreaking global #MeToo movement, in this dramatisation starring Carey Mulligan, Zoe Kazan and Ashley Judd (as herself). A slow and satisfying burn.
Thirty-Nine: Three best friends cry, laugh and drink hysterically together as they navigate the end of their thirties in this popular Netflix K-drama that stars Crash Landing On You's Son Ye-jin and Hospital Playlist's Jeon Mi-do. Word of advice: Find a pal to watch it with and lots of tissue to cry into.
Women Talking: A unique and emotionally charged retelling of the true story of women living in an isolated religious colony in Bolivia, as they debate their options in the wake of sex crimes being committed within their community. Stars Claire Foy and Rooney Mara.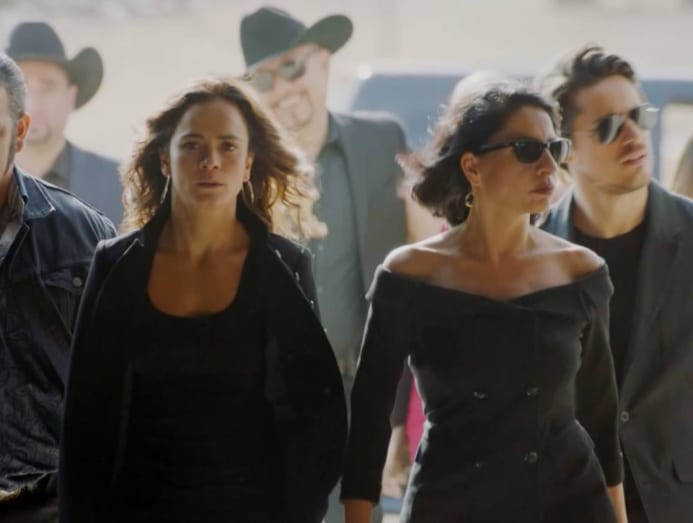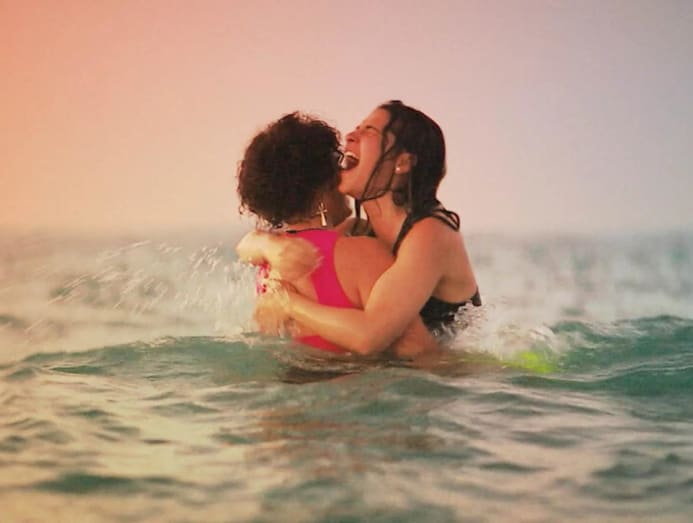 SHOWS ABOUT WOMEN CHASING A DREAM
Queen Of The South: Teresa Mendoza is on the run after her drug-dealing boyfriend is murdered. The only way to survive? By working the ranks to become a cartel queen herself. Seen one, seen them all? Not quite. Loosely based on a true yet largely untold story, this narco drama has a surprise at every turn, with the ending being the biggest surprise of all. 
The Swimmers: Yusra Mardini's dream was to compete in the 2016 Rio Olympics. Little did she realise she would do so, only not as a Syrian but as a refugee. An incredible and heartwarming story about how Yusra and her sister Sara escaped their war-torn country in a bid to save their family, simultaneously saving a whole boat of refugees from drowning in the Aegean Sea.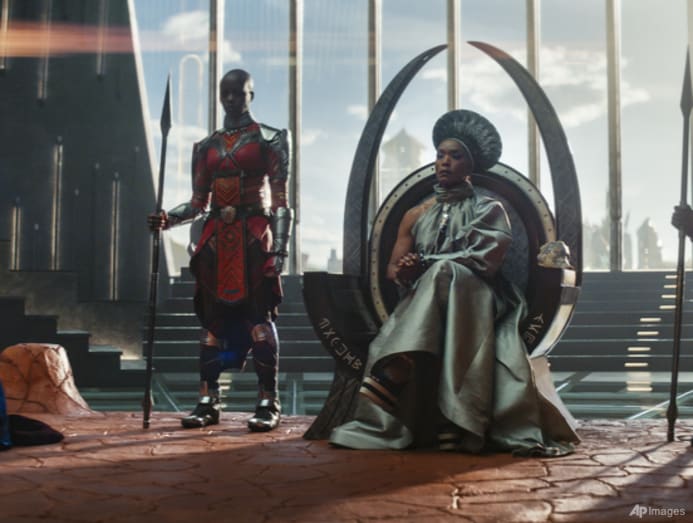 SHOWS ABOUT WOMEN WHO LITERALLY KICK ASS
Black Panther: Wakanda Forever: King T'Challa is dead and now, his mother Queen Ramonda and her all-women warrior squad have to keep the peace between Wakanda and Talokan, a vibranium-rich underwater kingdom that no one knew about until its leader surfaced to accuse Wakanda of being the reason the world was hunting down the precious natural resource and threatening Talokan's citizens. A moving ode to grief that not only pays tribute to the late Chadwick Boseman, who played T'Challa, it is a reminder of the enduring value of women in a nation.
Everything Everywhere All At Once: Michelle Yeoh plays a Chinese-American immigrant who, like many women today, has to be "everything everywhere all at once" – she has a laundromat to run, a father to impress, a husband she has to do business with and a tense relationship with her daughter. But unlike most women (or at least, as far as I know), Yeoh's character Evelyn not only wonders about those other lives she could've had, she also connects with her parallel universe selves – all to save the multiverse. Wacky.
My Name: When 17-year-old Yoon Ji-woo's (Han So-hee) father is murdered in front of her, she begs his old friend, the leader of a drug trafficking gang, to train her for revenge. The journey not only pulls her deep into the underworld, it reveals to her the depth of her own strength – something we could all use a reminder of from time to time. 
Warrior Nun: Nineteen-year-old Ava Silva is supposed to be dead. Instead, when she wakes up in a morgue, she finds herself with supernatural abilities. Turns out, she has a divine artifact embedded in her back – a halo – which means she is now meant to lead an ancient order of fighting nuns against demons that want to take control of Earth. A bit of fantasy, a bit of sci-fi and a lot of good old female action. Led by Portuguese actress and rising star Alba Baptista.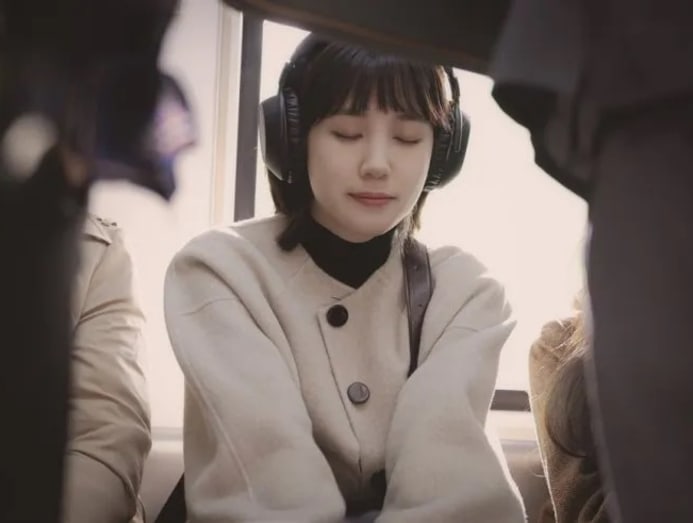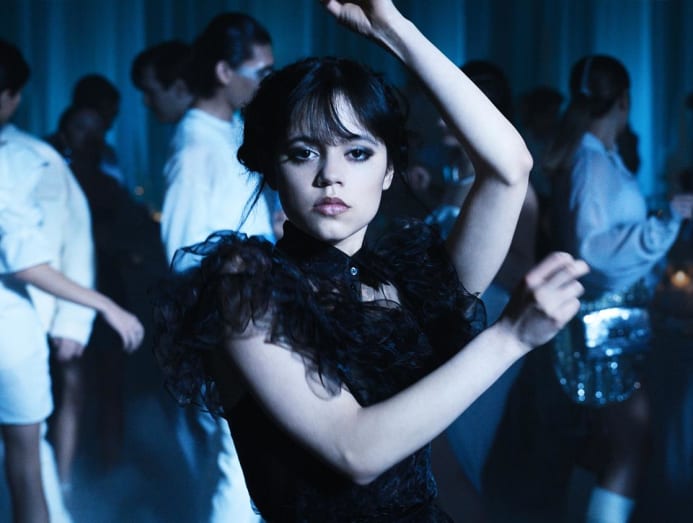 SHOWS ABOUT WOMEN DARING TO BE THEMSELVES
Worried about a personal quirk? Concerned about fitting in? In the era of "imposter syndrome", these characters serve to remind women that they can achieve success simply by being themselves. 
Extraordinary Attorney Woo: Rookie attorney Woo Young-woo (Park Eun-bin) has autism spectrum disorder and works in a top law firm in Seoul. Her colleagues are often amused, sometimes bemused by what they see as odd and awkward mannerisms. But they learn to accept that she is who she is and she too accepts that not everyone knows as much as she does about whales or cares. A little funny and a little sweet, and a lovely downtime watch.
Good Luck To You, Leo Grande: In this dramedy, Emma Thompson plays retired widow Nancy Stokes, who vows never again to fake an orgasm and hires a young sex worker named Leo Grande to help her achieve a genuine one. A brave nod to the ever-intensifying body positivity movement.
Matilda The Musical: If you haven't read the Roald Dahl favourite, Matilda is about a child prodigy who successfully plots revenge against her ditzy parents and comically cruel school principal, Miss Trunchbull, played here by Emma Thompson. If you've read Matilda, this isn't the first movie adaptation of the beloved book, but it's probably the better one.  
Wednesday: Sometimes, you don't really know why you love someone – you just do, which explains why Wednesday Addams is probably the most popular female Netflix character today despite being cold, distant, petulant and sadistic.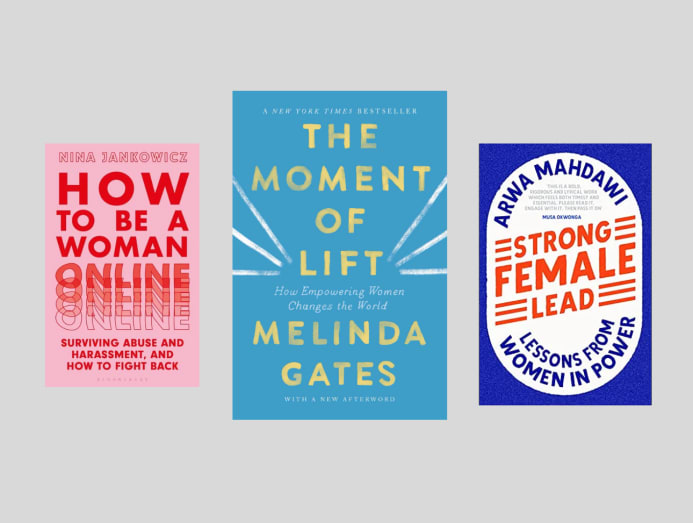 BEST SELF-HELP BOOKS FOR WOMEN
How To Be A Woman Online: Women face unique challenges online and you'd be hard-pressed to find too many people who can help you navigate that world better than Nina Jankowicz, former executive director of the US Disinformation Governance Board. This handbook covers a wide range of issues, and includes personal anecdotes that illustrate how women are targeted and marginalised online. Jankowicz also delves into the broader social and cultural issues that contribute to these problems, promising an eye-opening read.
Set Boundaries, Find Peace: Want to learn how to say no without feeling guilty or anxious? Feeling like they have to put others' needs before their own or struggling to assert themselves is a challenge common among women, says American therapist Nedra Glover Tawwab in this book, which contains practical advice for setting boundaries with family, friends and romantic partners, and how to deal with difficult people.
Strong Female Lead: In this inspiring and well-researched book, Guardian columnist Arwa Mahdawi interviews female trailblazers such as UN Deputy Secretary-General Amina J Mohammed and British MP Nadia Whittome, making a case for how women are challenging gendered leadership norms to help build a promising new world. 
The Moment Of Lift: A good primer by entrepreneur and famed philanthropist Melinda Gates on gender equality and what it could look like if girls and women around the world were supported, educated and uplifted. An even better guide to becoming an advocate yourself in your own community.
CNA Women is a section on CNA Lifestyle that seeks to inform, empower and inspire the modern woman. If you have women-related news, issues and ideas to share with us, email CNAWomen [at] mediacorp.com.sg.