What makes a good luxury bag? 7 important things to look out for before buying one
Here's what makes a luxury bag a worthwhile piece of designer arm candy – just in time for the festive season, especially if you're thinking about whether to splurge on yourself or a loved one this festive season.
In partnership with Burberry.
As with any big-ticket item, the decision to splash out on a luxury bag comes wrapped in all kinds of deliberations and feelings. Of course it does. Whether you're breaking the bank for the first time (and tossing up if you should), or nervous about how good an investment it is, there's no denying that luxury bags represent a big step up from your average buy.
That is why you'll want to make sure the bag you get has all the qualities that make it worth shelling out for.
These could range from tangible traits – expensive materials, fine workmanship – to more idiosyncratic, emotion-based allure such as the brand's cache or the feel-good boost the bag gives you when you carry it.
Remember, too, that the right luxury bag should be effortless to use – something that captures your personality and suits your needs. No point splurging on an it bag if it's the complete opposite of your tastes and habits.
To ensure you get the most from your buy – and offset those worries about spending big – here are some hallmarks of a luxury bag that make it worthwhile.
1. IT'S A VERSATILE STAPLE
A well-designed bag can pull off the fine balancing act of being classy, trendy, sporty and chic all at once. This means it complements most outfits in your wardrobe, and you can whip it out for just about any occasion.
Take one of Burberry's signature line of carriers, for instance – the Lola. A shoulder bag with a quilted leather design and chain strap, its classic but youthful appearance makes it highly adaptable. Whether you're using it for work, date night, posh dinners or casual luncheons, the bag looks the part.
There are a few variations on the classic Lola design, all of which share the original's versatility and are similarly easy on the eye. These include the cute-leaning Camera Bag, as well as the more sophisticated-looking Satchel Bag which has a top handle and foldover flap.
Another upside to a luxury bag that's a staple in your get-up – you get plenty of use out of it, which balances the price tag.   
2. IT'S EASY TO CARRY   
One feature of a well-made bag is how effortless and comfortable it is to have on you.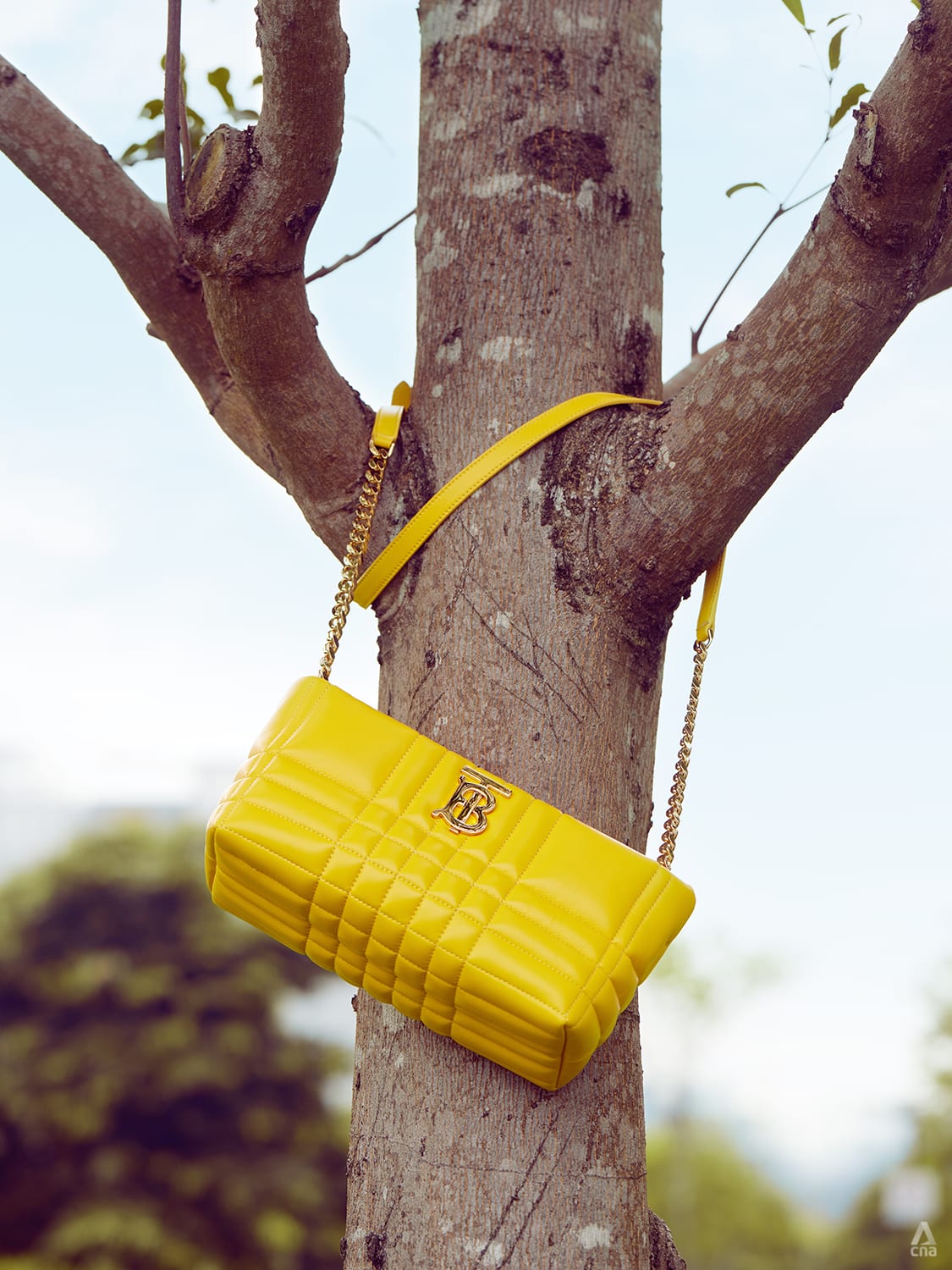 Thoughtful touches like magnetic closure, slip pockets and card slots provide convenient access to frequently needed items.
Chain straps that can be worn on the shoulder or across the body give an added element of flexibility, not to mention a touch of glitz.
3. IT'S PRACTICAL BUT STYLISH
Again, it's about excellent design. A good luxury bag is worth its premium price because it's constructed in a way that offers practicality without compromising on aesthetics – big enough to hold what you need, but no unnecessary bulk that would cramp your style and silhouette.
4. IT USES TOP-GRADE MATERIALS
A big part of what makes a bag luxe has to do with what it's made of. Materials like exotic skins and superior leathers are highly prized not only because they're hard to come by, but also because of the artisan skills needed to handle and craft them.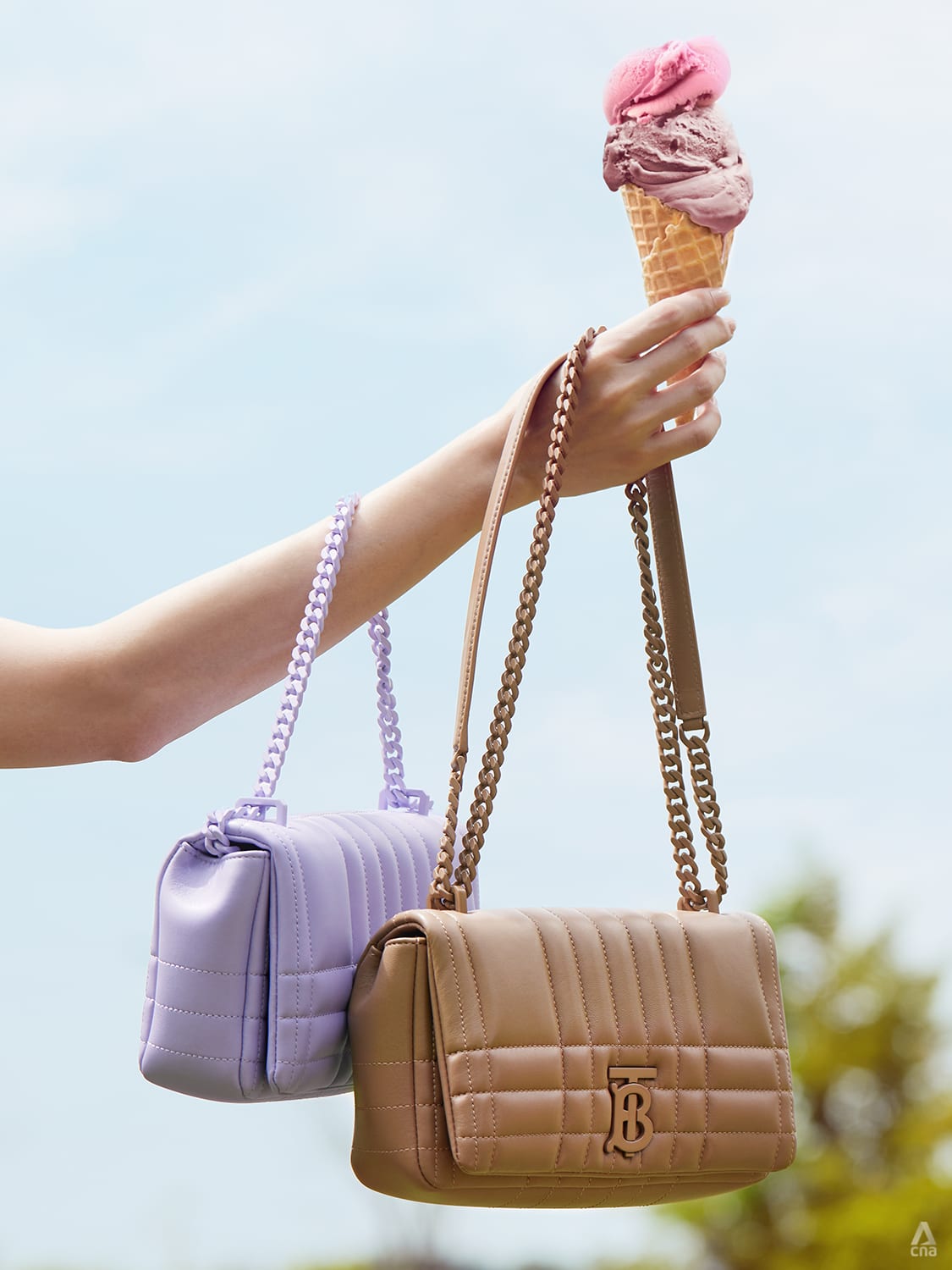 One leather that's popular in luxury bags is lambskin, which is known for its fine-grain surface, ultra-soft texture and lightweight feel. In the case of the Lola, its quality is boosted further with the lambskin given an aniline finish.
Unlike topcoat paint, aniline dyes are water-soluble and do not produce a uniform surface on the leather. This means that any variations or blemishes like scars and markings will remain visible on the hide, which is why only the finest, smoothest leather is chosen for the process.
5. IT HAS AN EYE-CATCHING FIGURE
Sometimes, it's the seemingly basic things that set the posh apart from the pedestrian. In the case of luxury bags, just their very shape could be a distinguishing feature, with some of the most famous ones recognisable by their outline alone.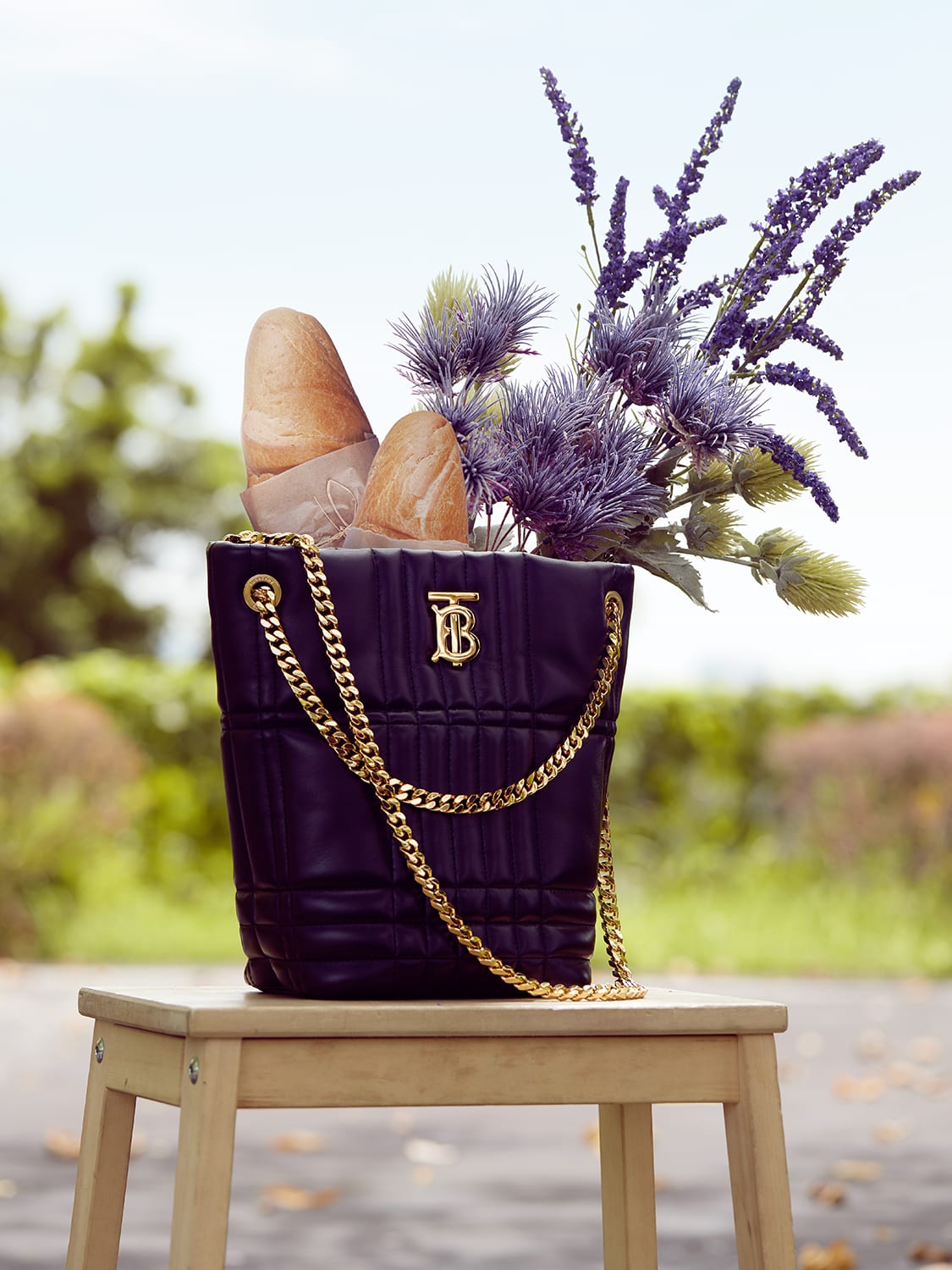 For those who are in the market for a bag with a shape that's a little atypical, a little unconventional without being outlandish, carriers like the Burberry Crescent Lola Bag and Lola Bucket Bag are among the ones which strike that fine balance.
With its curved top, gently inward-slanting sides and oval base, the Crescent Lola has an almost cowhead-like form that stands out from the rectangles and squares we usually see.
And though the Lola Bucket Bag has the sort of tall, upright shape that defines bucket bags, it's far more slender, compact and elegant. Much closer to a slim vase than a stumpy pail.
6. IT COMES IN CLASSY STATEMENT COLOURS AND DESIGNS
People often think they should only spend big on bags with classic designs and trend-proof shades. But if what you love are colourful, quirky or elaborate stuff, then by all means invest in something that fits the bill which you will be happy using.
In fact, a luxury label may actually be a more worthwhile buy because of the tasteful, refined takes on trends and novelty designs that it can offer.  
In the case of Burberry's Lola line, being the more rebellious, playful little sister of the brand's classic TB bag means it comes with a younger, more vibrant palette featuring colours like Deep Saffron, Soft Violet, Marsh Green and Primrose Pink.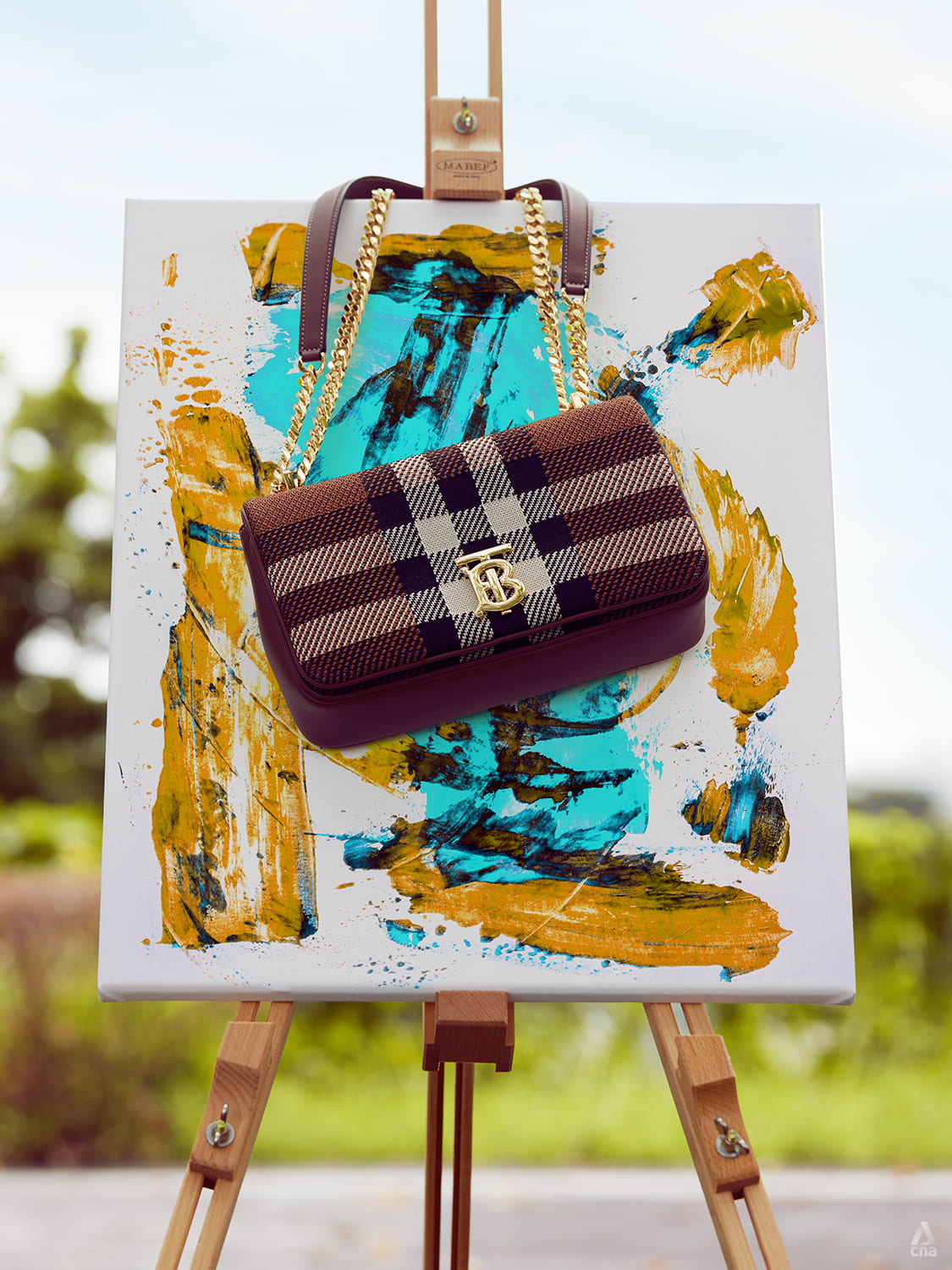 Fashion-adventurous souls can also opt for Lola iterations with eye-catching designs and materials like Horseferry print, camouflage print, quilted cashmere and knitted check.
7. IT HAS HERITAGE
This may seem like one of those intangible factors that contribute to a bag's high-end status. But there are actually good reasons to connect heritage with luxury. 
Established, storied brands like Burberry have been making their bags for a long while now. They have had the benefit of time to hone their craft and perfect their processes, as well as recruit the best artisans to realise their designs.
In addition, their longevity in a fast-changing, highly competitive fashion scene points to the quality of their products.
CNA Women is a section on CNA Lifestyle that seeks to inform, empower and inspire the modern woman. If you have women-related news, issues and ideas to share with us, email CNAWomen [at] mediacorp.com.sg.