Single or married, here's how a Singapore woman can buy her first home
Here's what you need to do to unlock this life achievement, whether it's buying your own bachelorette pad or putting down roots on a dream home with your partner.
In partnership with UOB.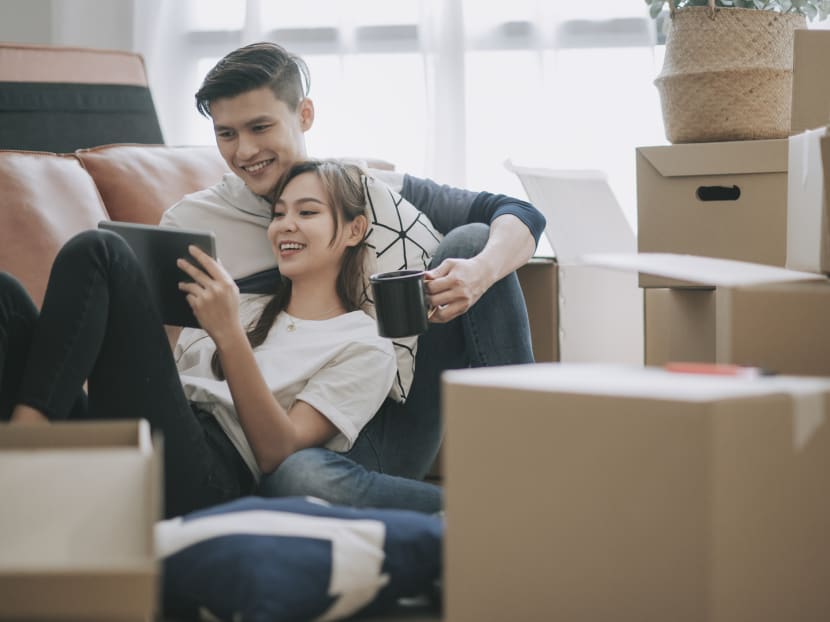 I remember what it was like when I bought my first property with my husband. There was the jubilation of finally having our own place to start our family, and excitement over how we were going to renovate and do up our first home.
But truth be told, there were also times we felt overwhelmed doing our sums to see if we could afford the place we had our eyes on, while searching for home loans and trying to understand jargon like "option-to-purchase" and "conveyancing fees".
It was exciting, but also daunting. After all, your first home is likely one of the most expensive purchases you'll make in your life.
But fret not. You can make the journey more manageable with some smart planning.
CNA Lifestyle spoke to financial and property experts to give you a step-by-step guide on how you can own your first home, whether it's your own bachelorette pad or a home to put down roots with your partner.  
STEP 1: KNOW YOUR NEEDS AND GOALS
As with budgeting for any big-ticket purchase, financial experts recommend you start by setting goals. And to do so, you'll need to know your needs and preferences, like the type of property you're after, the timeframe you have to obtain the property, and must-have conditions, like being near an MRT station or close to your parents' place.
"Someone who is single and intends to remain so for the next 10 years will have different housing needs from a couple who plans to have two kids in the next five years," said Pow Ying Khuan, a real estate analyst at property portal 99.co.
"Understanding your life needs will help you to decide the most important factors and considerations when it comes to buying your first home, especially in terms of sizes and locations," he added.
You can check listings on property websites to do initial research on the areas you are interested in, to get a sense of what is available in the market, then shortlist the ones you're interested in, suggested Pow.
You can also engage an agent to assist with shortlisting units. A trusted agent can provide valuable advice when you are viewing units and negotiating prices, as well as help with the paperwork after you have decided on your purchase, he said.
At this stage, it would also be good to check your eligibility to purchase the property and understand your post-purchase obligations.
This is especially so for public housing where your eligibility can depend on citizenship, age, income level, and who you are buying the property with. For instance, you can only purchase new or resale HDB if you are at least 21 years old and purchasing with a spouse and/or children, parents, siblings, or are widowed or orphaned. You can only buy the housing on your own if you are at least 35 years old and are unmarried or divorced with no kids.
And if you're buying a Housing Development Board (HDB) resale flat with a housing grant or a new HDB flat, a post-purchase obligation would be that you need to hold the flat for at least five years before you can sell it.
You can find all this information on the Urban Redevelopment Authority and the HDB websites.
STEP 2: BREAK DOWN YOUR COSTS
After figuring out the type of property you prefer, the next step would be to understand the costs involved.
A build-to-order (BTO) HDB flat in Singapore can range from S$98,000 (for a two-room flat in a non-mature estate) to more than S$600,000 (for a five-room flat in a mature estate), according to indicative prices of BTO launches in February and May this year, collated by market research firm ValueChampion.
It noted that in the first quarter of this year, the median resale price of an HDB flat ranged from S$320,000 for a three-room flat to S$545,500 for a five-room flat.
As for condominiums, these can cost anywhere from S$600,000 to a few million dollars depending on size and location.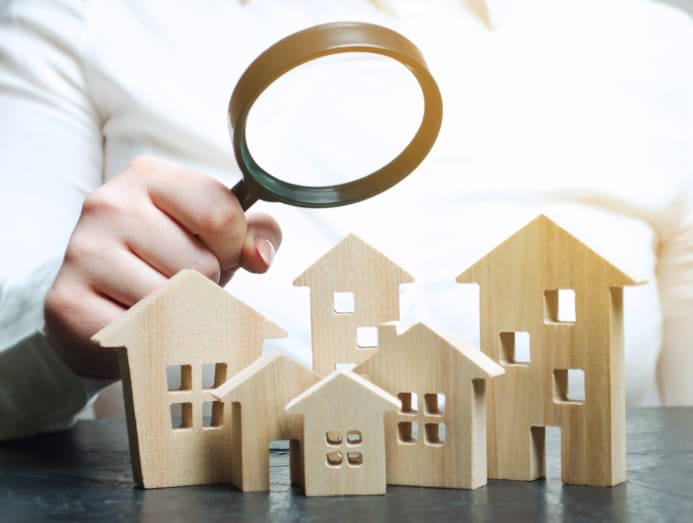 The downpayment – typically 25 per cent of the purchase price with a bank loan, and 10 per cent with an HDB loan – is usually the biggest immediate outlay when purchasing a property. The percentage and whether you can pay it with cash or from your Central Provident Fund account can vary with the loan you take and property you buy.
The other main cost would be the loan interest, which will depend on your loan amount and tenure, and interest type, like whether it is based on a fixed or variable interest rate. There are many different loan packages offered by various banks and finding the right package takes time.
But ultimately, the right home loan should fit your budget, lifestyle, and financial goals, said Pooja Khandelwal, content marketing lead at ValueChampion. To find the right home loan and to breakdown your mortgage costs, she recommended using a home loan calculator that lets you compare up-to-date rates, and estimate interest costs and monthly payments.
Do note that there are other costs involved, too. Whether you are buying an HDB flat or private property, upfront costs include option fee, buyer's stamp duty, legal costs and agent's commission, while recurring payments include property tax, mortgage insurance and other home-related insurance, maintenance fees, conservancy charges and utilities.
You would also need to set aside a budget for one-off costs such as renovation and furniture.
STEP 3: CHECK YOUR AFFORDABILITY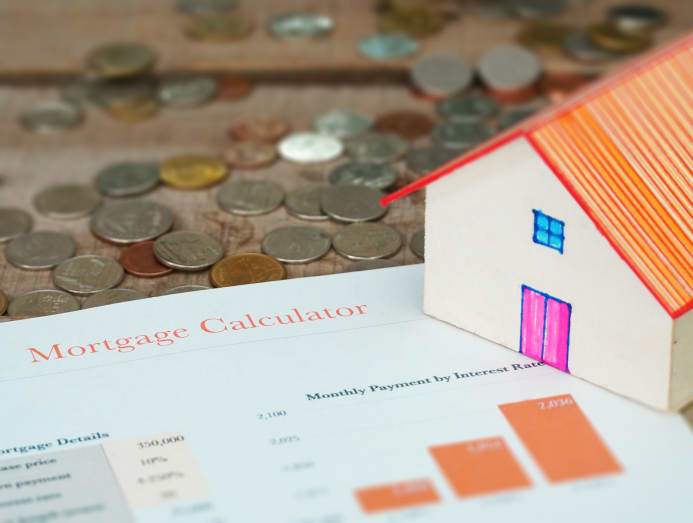 Next, check if your dream home is affordable by taking into account your earnings and expenses.
"As buying a property is a long-term commitment, knowing this will allow you to understand the amount you are comfortable with when paying for the downpayment or your loan interest," said Chung Shaw Bee, head of Deposits and Wealth Management at United Overseas Bank (UOB).
There are online mortgage calculators which can help you determine what you can realistically and comfortably afford. For instance, the UOB loan calculator can work out important decision-making numbers like how much you can borrow, the amount of cash you need upfront for your property, the monthly instalment needed to pay for your home loan and the maximum property price you are comfortable with. 
Chung advised that the rule of thumb for first-time home buyers is to "ensure you have enough cash for about 30 per cent of the purchase price to pay for the downpayment and any additional fees that arise at the start of the transaction".
"Your monthly mortgage payments should also not exceed one-third of your monthly salary," she added.
STEP 4: RECONSIDER YOUR PREFERENCES 
If you discover that getting that fancy condo would mean tightening your belt severely for the next 30 years, you might want to return to Step 1 to see if you can compromise on certain preferences that could lead to a lower-priced property, say, a less centralised location.
"Since most first-time home buyers are planning to live in the house for the foreseeable future, this decision will affect your lifestyle for many years," said ValueChampion's Khandelwal. "If you purchase a house you cannot afford, you run the risk of not being able to make monthly payments, which can spiral your debt out of control."
When shortlisting houses, you might have also considered the possible returns you can get should you sell your home in the future. While it would be good to purchase a first home deemed as a good investment, industry experts said ultimately a first-home purchase should be one that fits your living needs.
"If (the property is) purchased as your primary residence due to its location and various other amenities that fit into your lifestyle, and most importantly, it acts as a shelter for you to live independently or perhaps start a family, then those purposes should be the main consideration when making the purchase," said 99.co's Pow.
This is particularly so for public housing, which is meant to stay affordable for the masses. "This intent and certain characteristics, such as having to meet the minimum occupation period before you can rent or sell, make it more complicated for investment," said Lim Beng Hua, head of Secured Loans at UOB.
The potential future gains may see some opt for private housing over public housing but affordability should still be key, said financial experts.  
However, if you'd still like to buy a home in an area with investment potential, Kandelwal suggested looking at the big picture: "For example, the new Cross Island Line is likely to be completed by 2030. Along these new MRT stations, we can expect growth in terms of infrastructure and amenities."
STEP 5: SET A SAVINGS GOAL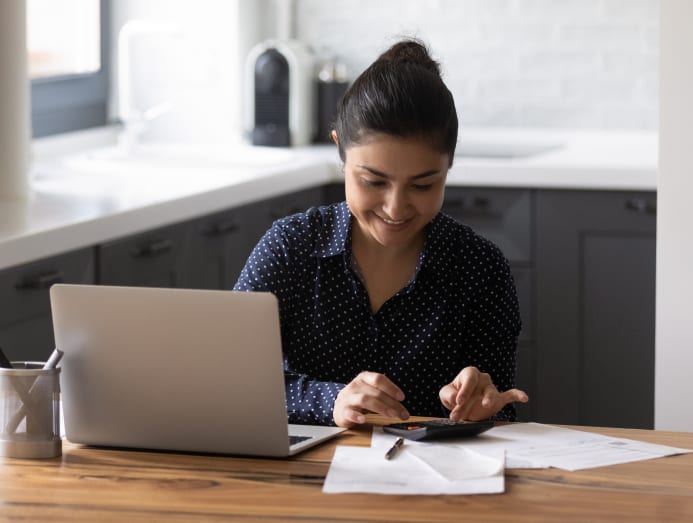 After understanding the upfront costs and monthly payments required for buying your property, you should then work backwards to figure out how much of your monthly salary you would need to set aside regularly and by when, said UOB's Chung.
The budgeting process can be made easier with financial tools like the UOB Mighty app which can help you monitor your expenses and savings.
One can also follow the popular 50:30:20 rule which states that up to 50 per cent of your income should go to needs and obligations, 30 per cent to things you want and 20 per cent to savings.
"According to the rule, you should reserve at least 20 per cent of your monthly income for savings and ensure that you have an emergency fund of three to six months of your monthly salary so you are prepared for the little surprises life throws at you," Chung added.
But of course, you can also find a ratio that works best for you, said 99.co's Pow. "If you're a fresh grad with little to no debt, you can challenge yourself to save 50 per cent of your income every month in order to achieve your dream of owning a home earlier," he said.
"While you are accumulating your housing fund, you might be tempted to invest some of this seemingly 'idle' fund in the meantime, in pursuit of some returns but remember that the financial markets can be volatile and thus it might derail your goal to homeownership. So, it's highly recommended to keep your housing fund secure in a high-yield savings account," Pow added.
For more great ideas for you and your money, visit www.uob.com.sg/women.
CNA Women is a section on CNA Lifestyle that seeks to inform, empower and inspire the modern woman. If you have women-related news, issues and ideas to share with us, email CNAWomen [at] mediacorp.com.sg.