Music can help reduce anxiety and pain for women undergoing elective Caesarean surgery, KKH study shows
The patients who listened to a playlist of their choice before and during their C-section surgery had their anxiety reduced by 50 per cent and their perception of pain reduced by 35 per cent.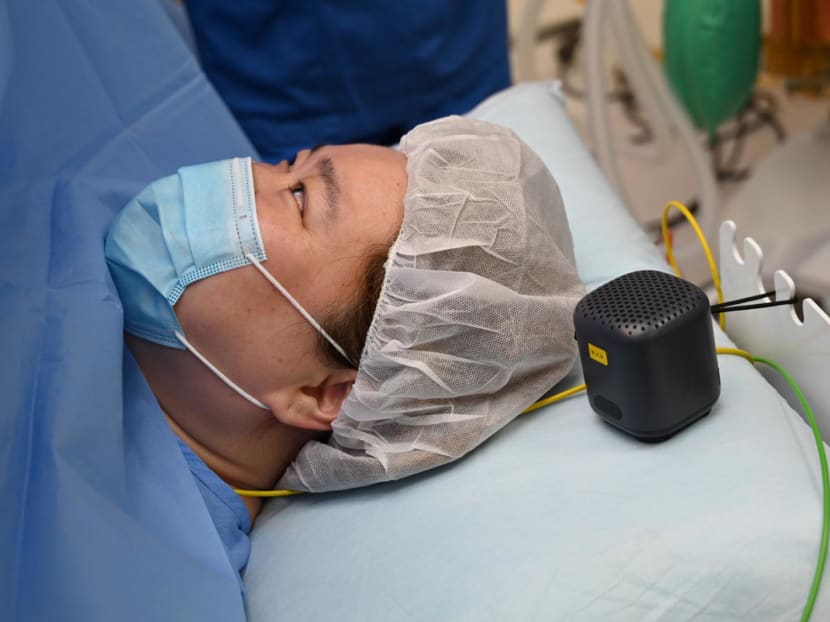 Patients who opted for a music-based intervention programme while going through an elective Caesarean delivery saw benefits to their emotional well-being and recovery, a study of 108 women at KK Women's and Children's Hospital (KKH) has found.
"Most expectant mothers are given spinal anaesthesia during elective C-sections," said Associate Professor Sng Ban Leong, the senior author of the study, and the head of KKH's women's anaesthesia department. 
"During the procedure, they would be awake, may feel anxious and think about possible negative pain experiences," he said, with anxiety prevalent in seven out of every 10 patients.
This, however, improved significantly when music was introduced during the procedure – anxiety scores dropped by 50 per cent and pain magnification – which is when an individual thinks of pain in the worst possible way – decreased by 35 per cent.
Anxiety is often associated with increased blood pressure, heart and breathing rates, adding stress on the patient's body during surgery," Assoc Prof Sng added
"Patients with pre-existing anxiety also tend to have higher pain scores after Caesarean delivery, which may lead to an increased risk of developing persistent pain and postnatal depression," he added. 
He emphasised that it was crucial to manage anxiety and pain magnification in the patient's pregnancy and birthing journey.
While medication is traditionally used to manage anxiety related to surgery, music-based intervention has recently emerged as an effective alternative, said KKH in its press release.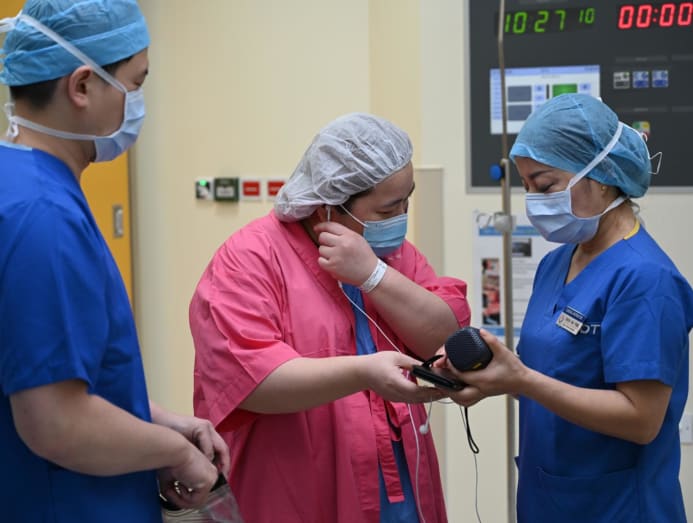 Kayla Wong, a senior music therapist at the KKH's Child Life, Art and Music Therapy Programmes (CHAMPs), said research has shown that such music-centred programmes can reduce anxiety, making the experience of Caesarean surgery less intimidating. 
Listening to music that the patient prefers is relaxing, said Wong, which naturally helps alleviate anxiety and promotes a more positive experience.  
Following the study, patients undergoing a planned C-section at KKH will be offered its music intervention programme, called Healing Tunes. The women will listen to their preferred tunes before and during surgery, using a mobile device. 
The hospital is also looking into more music-based programmes for patients going through other anxiety-inducing procedures. 
CNA Women is a section on CNA Lifestyle that seeks to inform, empower and inspire the modern woman. If you have women-related news, issues and ideas to share with us, email CNAWomen [at] mediacorp.com.sg.