A revelation on the operating table led this former teacher to start a successful executive coaching business
Yeo Chuen Chuen promised herself that if she woke up from surgery, she would discover her life purpose and fulfil it. She tells CNA Women how that meant leaving her teaching career to pursue coaching, as part of our series on women who make extreme job switches.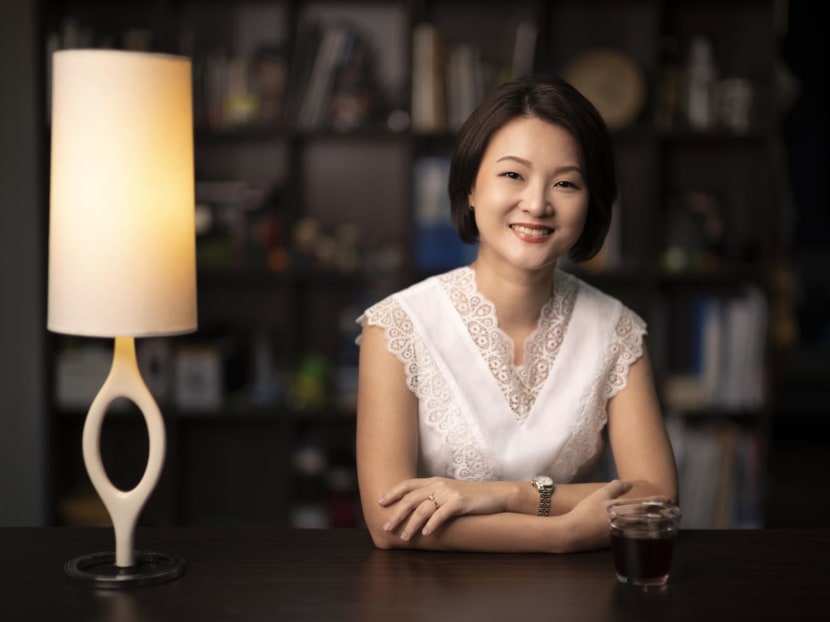 In 2014, mathematics teacher Yeo Chuen Chuen was relieved to find out that the tumour in her abdomen, while large, was benign. But she would still have to undergo an operation – specifically open surgery – to remove the cyst and make sure there were no cancer cells in the area of her body. 
Lying on the operating table, waiting to be given general anaesthesia, her life flashed before her eyes. 
"My husband told me later that when I was being pushed into the operating theatre, he had thought, 'What if I never see her again?' 
"I was also quite fearful. Lying there I realised there were so many things I didn't get to try. What if I wasn't a teacher? What if I didn't remain an introvert? There were a lot of (possibilities) and none of them happened. 
"I thought 'oh my God, that's such an unremarkable life'. And I told myself if I woke up from the surgery, I would not be so fearful," she said. 
Yeo had been feeling "stuck" for a while, she told CNA Women. She was earning a good salary and hearing from her peers that she was "very capable and (had) a lot of potential", but hadn't been able to shake off the feeling that she was meant to do something different. 
"I was working very hard but I didn't feel validated. I wasn't able to make an impact at the level I wanted and that caused a lot of self-doubt," she said. 
 A "VERY DIFFICULT" DECISION
Earlier, in 2011, on an unusual weekday where she had no classes to teach, Yeo accepted an invitation from a friend to attend a talk by renowned US leadership coach John Maxwell. 
Knowing something had to change but not yet knowing what, Yeo then enrolled into Maxwell's year-long leadership programme, which culminated in the secondary school teacher graduating at a ceremony in Orlando. 
In the years that followed, Yeo started researching the coaching business, but it was only after that fateful day on the operating table in 2014 that she began truly taking action, slowly attaining the relevant certification needed for her to launch her executive coaching practice. She also started taking on clients, receiving payment for her services "in kind".
She did this for more than four years, all while teaching full-time. 
"There would be week nights where I would be talking to someone in the UK at 11pm and then I would wake up at 5am to go to work … (But it was necessary because) I needed to define myself as a coach," she said.   
As an introvert, Yeo said her early days of trying to get clients seemed "hopeless". 
"I listed myself on platforms that matched people with coaches, but I didn't know what I was doing, you know? I did my sales conversations awkwardly," she said.
But a mentor she met while getting her coaching certification helped her embrace her strengths as an introvert. 
You either make the decision to slow down and live better or the decision will be made for you
"She told me to throw away my preset questions and just be in the moment, listen to the other person and figure out their needs," said Yeo, adding that she would then offer a quick coaching session to help a prospect decide if they would be a good match. 
Meanwhile, Yeo was still struggling with her health. The operation to remove her cyst had been a success but she began to realise she had "no control over how much energy (she had)". 
"(I felt like I was) in overdrive all the time. Even something as simple as walking to get food would get my heart pounding and I would find it hard to breathe and be drenched in sweat," she said. 
It didn't occur to her at the time that she could have been suffering from any particular medical condition – to her, it was simply a reminder to slow down. 
Despite the realisations, Yeo said she found it "very difficult" to say goodbye to her teaching career, a decision she said required many "paradigm shifts". 
Yeo's father had been a serial entrepreneur "out of necessity" and she had grown up not trusting in the concept of running a business.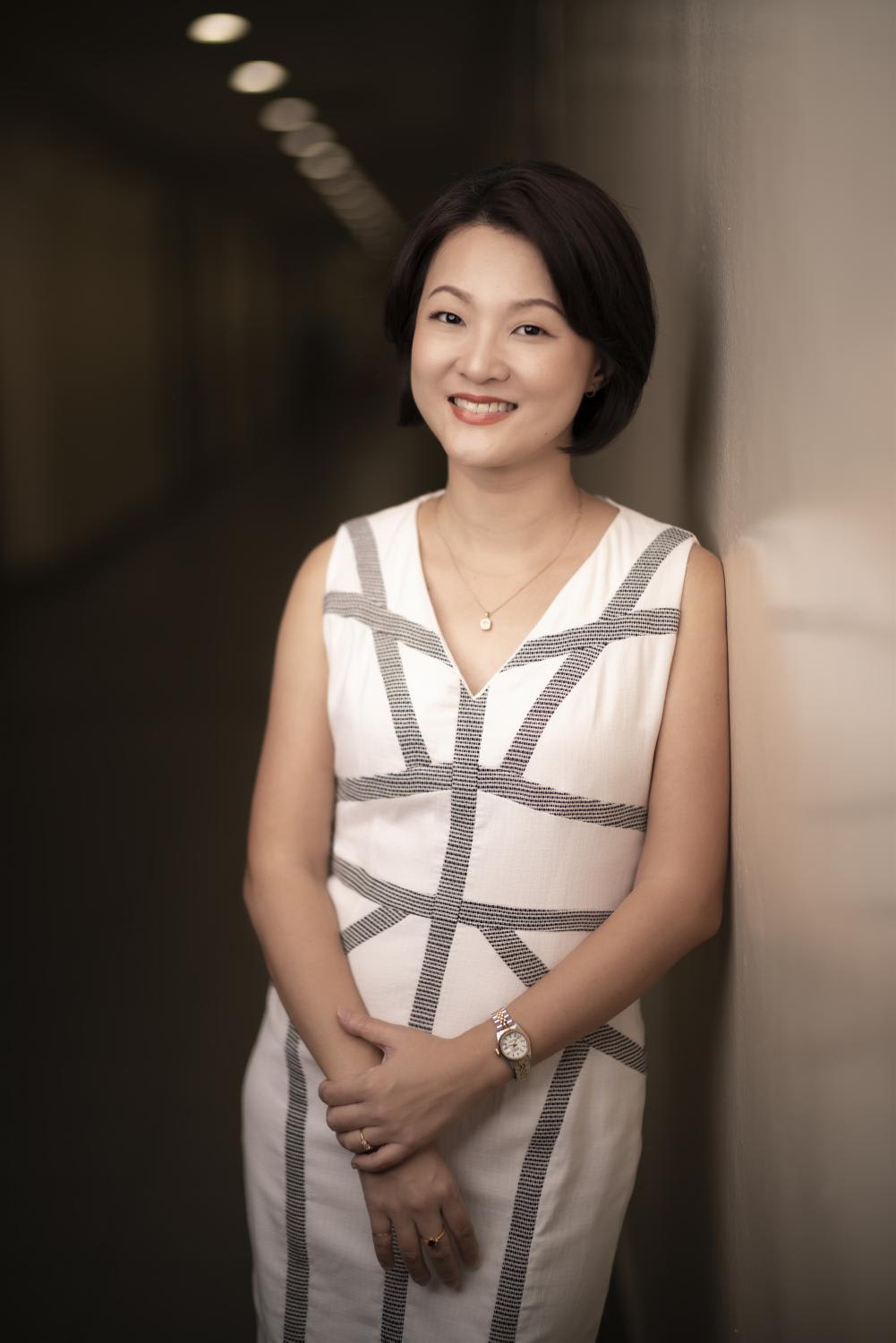 "(Leaving my job went) against my fundamental belief in an iron rice bowl, stability and that (traditional) definition of success for a woman (that required you to) get a good husband and have many kids," said Yeo.
"I should've been very happy. I wasn't unhappy but was I living my most mission-driven life? Probably not. I wanted to know why I was in this world and what mark I wanted to leave," she said. 
So in 2017, Yeo quit her full-time job at the School of Science and Technology, Singapore. A year later, she registered her coaching practice, ACESENCE.
The transition was challenging. Yeo was using her savings to start the business from scratch, a hard-earned reserve that came dangerously close to being emptied out several times. 
During this period, her symptoms escalated, forcing Yeo to finally seek medical help. 
In 2019, the 42-year-old was diagnosed with Graves' disease, an immune system disorder that results in hyperthyroidism, or the overproduction of thyroid hormones. 
She had been battling the symptoms for years but it was only now that she understood why. "It's very easy to miss the signs," she said, adding that after the diagnosis, she still had to be very patient because "it can take weeks for the medication to take effect". 
Yeo admitted that despite the diagnosis, not much changed in her schedule because "the business was barely off the ground". 
"I just had to bite the bullet. Over time, the anxiety reduced once I got more successes and positive results from clients," she said.
Still, it was not enough, as she would learn in January this year, when she suffered a relapse of her symptoms. 
"You either make the decision to slow down and live (better) or the decision will be made for you … The second time around, I cut back on non-essentials and paced myself better. 
"I only focused on the aspects of work I was strongest in. I worked on my mindfulness and on decreasing self-criticism. Mentors helped and I also sought out partners who (had the resources to support in the areas) I needed help with," she said.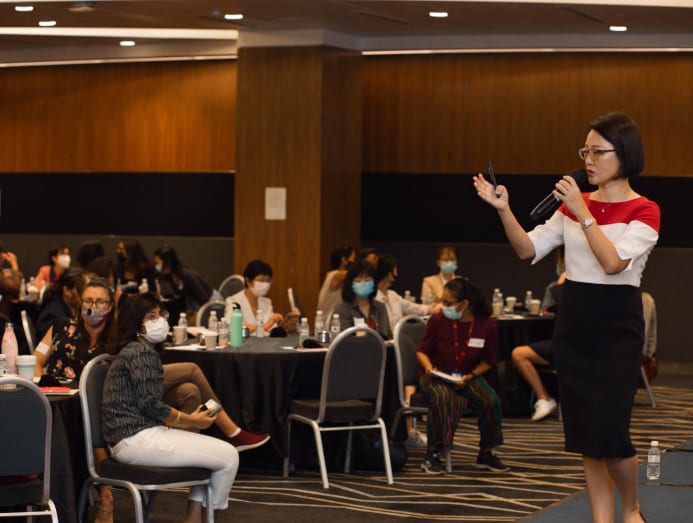 PURPOSE AND FREEDOM
As a coach and a business owner, Yeo's life continues to be emotionally and mentally taxing, although a lot of it comes from her own expectations, she said. 
Physically, she is much freer than when she was a teacher. 
In a recent post on her LinkedIn page, Yeo spoke about preferring to take the train or the bus to her destinations. This allows room for walking – a meditative experience for her. 
It is a luxury not many enjoy, especially a teacher with fixed timetables and little personal time. 
The mother of three said coaching has also renewed her sense of purpose and given her the freedom to chart her own path. 
Coaching as a profession isn't definitive, Yeo told CNA Women. 
"An advisor, a mentor, a trainer, a coach, a teacher and a consultant – these are all very similar. After talking to many people over time, I realised there is no one fixed definition (for a coach)," she said.
But there lies a fundamental belief among professional coaches. 
I cannot tell them what will work. Coaching is not divination. They must be willing to take the risk and try something new
"We don't provide the answers. We believe everyone has an inner resolve that allows them to (solve) their own problems. The answer is within. I think this is the only consistent theme (among us)," said Yeo. 
"When I was teaching in school, I would teach theory and give specific instructions. But as a coach, I use a blended style. I would let my client choose which path they want to go because it would have to suit their context. 
"I cannot tell them what will work. It's not divination. They must be willing to take the risk and try (something new). And most of the time, the results are good," she added. 
Today, Yeo is an internationally recognised leadership coach, with awards and accolades from professional bodies such as CHRO Asia and the International Coach Federation. She coaches executives working in Fortune 500 companies and has worked with senior officers at the United Nations. 
Yeo told CNA Women she sees herself less as a coach and more as a "shaper of future leadership". 
"I believe a good manager will make a difference. Some of my clients are in their 40s and are very established, highly skilled people, and yet they are still traumatised by their first managers who insulted them when they didn't meet expectations. 
"These memories can terrorise people for a good 10, 15 years. The damage can be permanent. I want to change that."
CNA Women is a section on CNA Lifestyle that seeks to inform, empower and inspire the modern woman. If you have women-related news, issues and ideas to share with us, email CNAWomen [at] mediacorp.com.sg.