How singer and cafe owner Chen Diya left the grades race behind to follow her dream
In the latest episode of CNA Lifestyle's podcast series Pyjama Party For 2, the singer of the Singapore Mandopop folk duo The Freshmen recalls the moment, performing on her junior college's stage, that catalysed her pop career – and the inspiring role Rui En has played in her musical journey.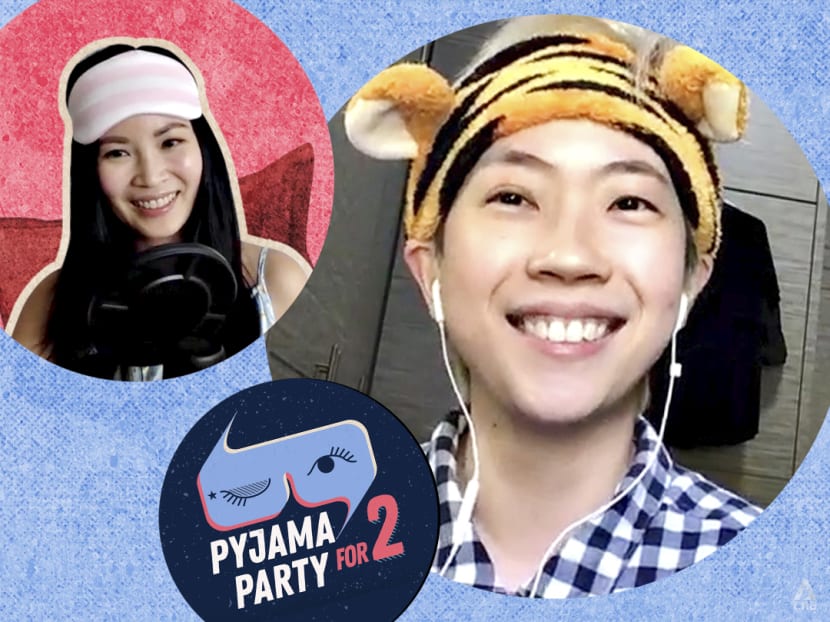 A pop music path wasn't exactly on the cards when Chen Diya was a student. But it was during her time at Hwa Chong Junior College, when she was "discovering dreams and ambitions", that she came to understand that she had to chart her own path, she said during a conversation for CNA Lifestyle's podcast series Pyjama Party For 2.
For a co-curricular activity, "I was in Chinese Theatre. And, I loved it. Writing scripts, exploring, putting ideas in the scripts, and then directing. Unfortunately, being very, very involved in extracurricular activities took a toll on my results. So, I failed Chemistry in my first year, and I was kind of forced to drop one subject", she recalled.
"That was difficult for my mum to accept. She wanted to take me out of Hwa Chong and put me into another school that would allow me to take four subjects."
But this became a turning point for Chen.  
"I was at a very insecure point in my life, where I felt like, 'I'm not a good student, I'm a lousy student in Hwa Chong, and I can't stay on in theatre – what is the meaning of this? What is my purpose?
"I realised that I had to make this decision for myself."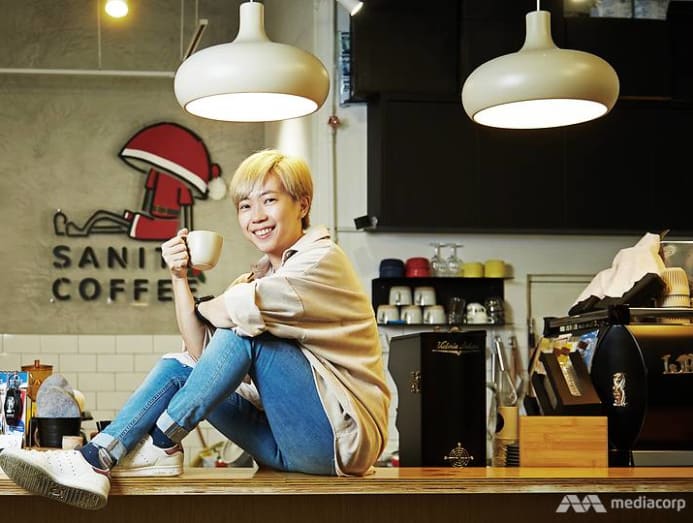 It happened that the school was holding a talent competition, and a friend signed her up for it.
"I went for auditions and I got through them, round by round. And then, next thing you know, I found myself on the talent time stage. I remember I was singing a Jay Chou song called Hei Se De You Mo. And because he always wears hoodies, I borrowed my classmate's then-boyfriend's Billabong sweater to wear.
"Singing on that stage made me discover how much I enjoyed the stage as a singer," she said. "That was the first time I realised that holding a microphone and singing a song was so exhilarating."
Incidentally, "there was a guest performer" at that competition, and it was Rui En, Chen recalled.
"She had just released her debut album. I remember after singing my song, I rushed out to the back door to get her autograph."
Now that the two are friends, it feels a little surreal, Chen said. "She (probably) doesn't remember (the occasion) at all! She has too many fans – why would she remember me? But I did end up singing her song when I joined (reality TV singing competition) Project Superstar. The very first song I sang on television was Tao Yan, which is by Rui En."
Reflecting on the small but significant part Rui En has indirectly played in her journey, Chen said. "Every little action counts. I truly, truly believe in that. And something as simple as signing an album, for Rui En, is just part of her journey as a singer. She has signed countless albums. But to me, to that xiao mei mei (little girl) back then, who was still trying to figure out what I was meant to do in life – that was something I hold very dear in my memories."
These days, her schedule is packed with her music and running her cafe, Sanity Coffee Bar, and she hardly has time to sleep.
But although she acknowledges that being a musician or artiste in Singapore isn't the most financially profitable road to take, and that people who choose it should ideally have an "alternative career" or side business, she insists on positivity.
"It's good to be a singer and a musician in Singapore. I mean, just look at National Day Parade 2021," she said. She and Carrie Yeo, her fellow The Freshman band member, performed for the event. "It's so heartening, to be honest, to see that there were so many local artistes who were involved and have been involved in the last 10 years of NDP. More and more local artistes are being involved and having their songs showcased on such a grand scale.
"Although there is still a lot more support that can be given to local artistes, I do feel that it's very encouraging to see that local artistes are getting recognition on our little island and also overseas. And with Spotify, all the streaming platforms, the boundaries no longer exist. Anybody can listen to Singaporean music, no matter where you are.
"I think it's a good time to be a singer; to be a musician."
Listen to the full Pyjama Party For 2 podcast to find out why Chen Diya wore a T-Rex costume to have coffee with Rui En, why she's been buying camping gear even though she isn't going anywhere, and even hear a few lines of her interpretation of a Jay Chou song.
New episodes of Pyjama Party For 2 are published every Sunday at cna.asia/podcasts.