The burden of infertility rests mainly on women – here's what couples can do to bridge the gap
Women often shoulder more responsibility and blame for a couple's infertility because they are the ones getting pregnant. CNA Women finds out how a more involved husband can make for a smoother journey, regardless of the outcome of fertility treatments.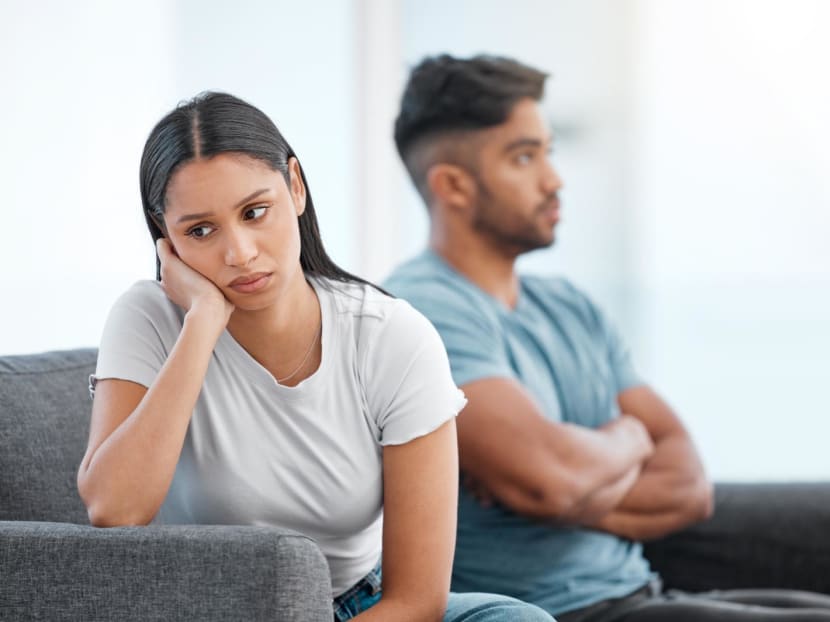 Women seem to take the lead – and be expected to do so – when it comes to a couple's infertility issues and journey to getting pregnant. 
Whether their infertility is caused by male or female factors, or both, the brunt of responsibility for success falls on the wife. Not only does she bear the physical and emotional strain of fertility treatments and assisted reproductive techniques, she also often faces more pressure and expectations from family and friends. 
I Love Children, a social service agency in Singapore that advocates for fertility wellness, observed this imbalance on its Facebook page, and at its in-person programmes. 
Out of the 18,000 Facebook followers of I Love Children, roughly 30 per cent are men. Males also make up 10 per cent of the agency's 1,500-strong fertility support group. However, almost all the comments come from women, particularly those hoping to conceive or have gone through the experience.
Even when male-related concerns are raised – sperm issues, for example – it is the women who are more proactive in searching for answers.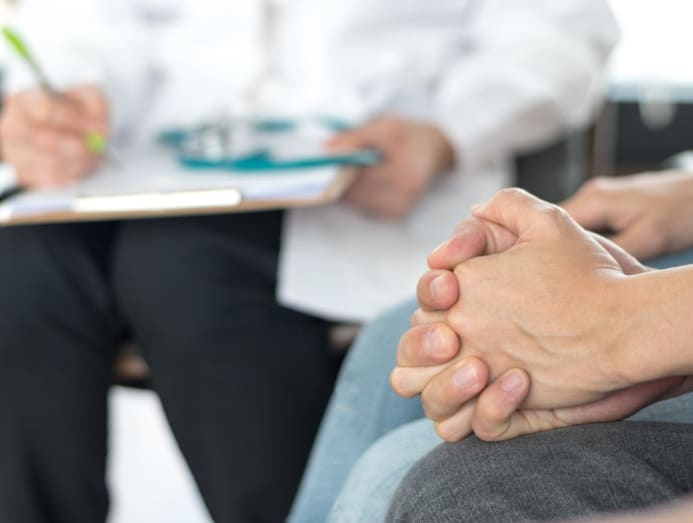 Chryssie Tang, operations manager of I Love Children, said that at in-person events, such as their recent hybrid fertility wellness seminar in March, more than 70 per cent of attendees are women. 
At one talk about fertility checkups, Tang said some women shared that they, more than their husbands, do the talking at medical consultations, from leading the conversation with the doctor to providing details about the couple's issues.
SOME REASONS FOR THE IMBALANCE
Dr Liu Shuling, a fertility expert and senior consultant at the department of reproductive medicine at KK Women's and Children's Hospital (KKH), offers an explanation for the imbalance. 
There are unavoidable biological reasons, she said. Women are responsible for housing the baby in their bodies, so they often have a larger role in fertility treatments. 
But it is precisely because the women are the ones who get pregnant, that causes them to take on more blame – and responsibility – for the success of the couple's fertility treatments, they carry a heavier burden than necessary. 
On the other hand, men sometimes see themselves as mere sperm providers, which may make them feel more detached from the pregnancy process, even though theirs is a pivotal role.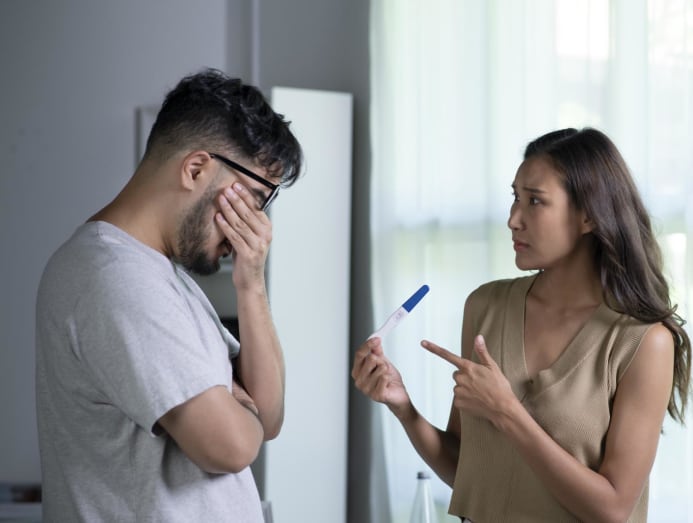 "Even if they are supportive and loving partners, sometimes men may feel like it is something only the women need to go through more thoroughly, whereas they are the bystanders to the whole process," Dr Liu said.
The way men and women approach problems also differs. Dr Liu said that women tend to openly discuss and seek solutions for the stress and anxiety caused by a problem. They are also open to sharing their concerns with others.  
Men, on the other hand, prefer to keep their own counsel and avoid confrontation. They tend to look for alternative ways to destress without directly addressing the issue.
A COUPLE'S COMBINED INFERTILITY
When Ivan, 33, and Phoebe Lim, 33, married in 2018, they waited a few years to start a family. But after over a year of trying, they decided to see a fertility doctor.  
The journey wasn't easy for the couple but it was more challenging for Phoebe.
She said. "Even though the issues we faced weren't only due to female factors, but a combination of both, I felt as though I had to take the blame."
Whenever the couple opened up to their peers about their struggles, people would automatically turn to Phoebe. "They would ask me if there was anything I'm doing to increase or decrease our chances of getting a baby, they would indirectly question what I do," she said. "Just because I carry the baby, doesn't mean the man can't do anything either."
"It's important to have better awareness," Ivan said. "When I was more aware of our health and issues, I did what I could to increase our chances of conceiving, like improving my diet and exercise. In the end, it is our baby and not just my wife's so the two of us must work hard together for it."
He would support her by being by her side during treatments and running most of the errands. This helped to reduce his wife's stress and made her feel less alone, allowing them to face their infertility as a team.
"I went through the medical treatment, I got the injections for in-vitro fertilisation (IVF), I took most of the pills," Phoebe said. "But my husband stepped up at home – he did all the chores, he took care of the house, he even joined me when I told him I wanted to make changes to my diet to increase the chances of getting pregnant."
In 2022, following their third IVF cycle, the Lims welcomed their baby boy. They run an Instagram page @ivfsingapore, that helps other women on their infertility journeys. 
WHAT HUSBANDS AND WIVES CAN DO TO HELP EACH OTHER  
These recommendations are from Dr Liu Shuling and a pamphlet on IVF by KKH's department of medical social work on how couples can keep their relationship strong and intact as they navigate infertility.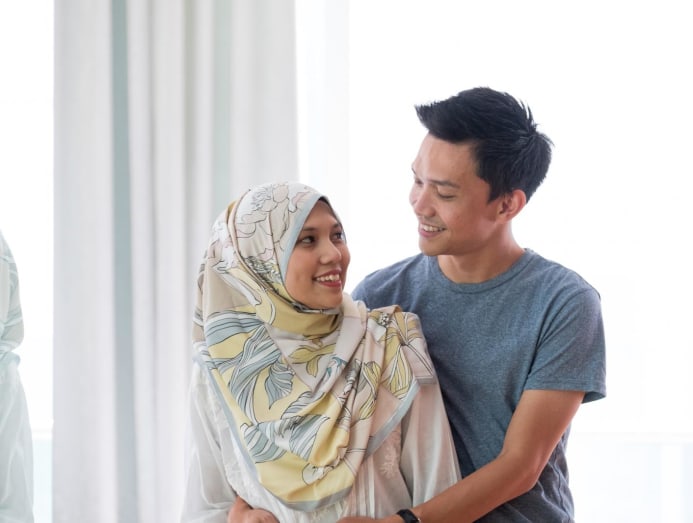 1. Communicate your feelings to your spouse
Infertility can bring up a range of emotions such as sadness, frustration, guilt and even anger – and women tend to experience this distress more intensely.
Dr Liu advises couples to express their feelings healthily and actively listen to each other without judgement. Open communication fosters understanding, empathy and mutual support during this challenging journey.
2. Learn how each individual reacts to stress
Infertility treatments and the emotional rollercoaster that comes with them can be stressful, so it's useful for couples to understand how their other half copes with stress, Dr Liu said.
Some may prefer talking it out, while others may need space and time alone. Learning these differences can help you and your husband support each other better and create an environment that accommodates your spouse's needs.
3. Spend more quality time with each other
Infertility can consume a couple's life, but it's crucial to make time for each other outside of medical appointments and treatments. Dr Liu recommends regular date nights or activities that you both enjoy. 
The activities help strengthen your bond with your spouse, promote relaxation, and remind you both of the love and joy you share beyond the fertility journey.
4. Establish the same goals as a family
Discussing and aligning goals regarding family-building allows couples to approach problems better as a team, said Dr Liu. Be open about your desire for biological children, adoption, or other alternative paths. Find common ground and work together towards the same goals. 
This shared vision helps couples support each other and make decisions as a united front, minimising potential conflicts or misunderstandings.
5. Find support beyond each other
Infertility is undoubtedly challenging, so seeking support from others who have gone through it can be helpful. Dr Liu recommends that a couple join support groups, attend counselling sessions, or connect with other couples in the same situation. 
External support provides a safe space to share experiences, gain insights and find solace in knowing that you and your spouse are not alone in facing infertility issues. 
HIS INFERTILITY, NOT HERS
Audrey Woo, 39, and Richard Dennis, 42, got married in 2018 and struggled for years before deciding to get fertility help. 
They found out that their infertility stemmed from male factors – Dennis was unable to produce the amount of sperm needed to conceive. 
"It destroyed me – emotionally, physically, mentally," he said. "The results made me so dejected and it strained our relationship."
And yet, whenever the couple mentioned that they were pursuing fertility treatment, family and friends would assume it was the woman's problem.  
"People around us will often ask me how I was," Woo said. "They asked whether I was too stressed to get pregnant, whether I was eating this or doing the right stuff to get a baby."
No one considered male infertility – nor were they talking about it openly, said Dennis. "It was always on the wives and women, so we had no idea what to do or who to talk to besides our doctors, who provided only medical advice. It was so depressing," he added.
The awareness gap prompted Dennis to start sharing his infertility issues with friends, family and followers on social media. 
He created @raisingdennis on Instagram to chronicle their infertility journey, sharing the medications, appointments and procedures they experienced on the path to parenthood. It was also a platform to allow other men to be open about their own experiences surrounding infertility.
"I wanted to share that it was okay for men to talk about it and that it was normal to some of us," Dennis said. "We have to support one another better."
Dennis' openness reduced the pressure and stress on his wife, strengthened their bond as a couple and fostered greater trust between them.
In 2022, after many medical procedures, the couple succeeded in their IVF journey via sperm donation – that year, they welcomed their baby daughter. 
COUPLES CAN FIND WAYS TO OVERCOME STRUGGLES TOGETHER
Dr Liu said it is important for men to break away from the notion that they are merely sperm providers, as their role in the couple's relationship is crucial – medically, socially and emotionally. 
She said: "Each couple is also unique and may have their differences. The key is to understand what these differences are, what each party needs to feel assured, and how couples can navigate infertility together as a team even with the differences."
When a husband shows more initiative and is present at all the consultations at the fertility clinic, Dr Liu observed that decisions are made quickly and more thoughtfully. 
The infertility journey becomes experienced together as a team, and even though stress and anxiety are present, the couple is usually more collected when they are aligned. 
She added that consultations in which the husband is absent, aloof, or not as proactive may lead to longer delays in receiving proper fertility treatment, higher stress and uncertainty in the wives, and difficulties in the couple's overall journey towards parenthood.
Effective and timely decision-making, emotional support, and shared responsibility from both women and men are essential factors that contribute to better outcomes and a smoother experience throughout the fertility journey, said Dr Liu.
Read this story in Bahasa Indonesia here.
CNA Women is a section on CNA Lifestyle that seeks to inform, empower and inspire the modern woman. If you have women-related news, issues and ideas to share with us, email CNAWomen [at] mediacorp.com.sg.