COVID-19 vaccination in women: Your top 17 questions answered
Does it increase risk of miscarriage? Will it cause a flare-up if you have an autoimmune disease? When is the best time in your menstrual cycle to get the shots? CNA Lifestyle asked the experts.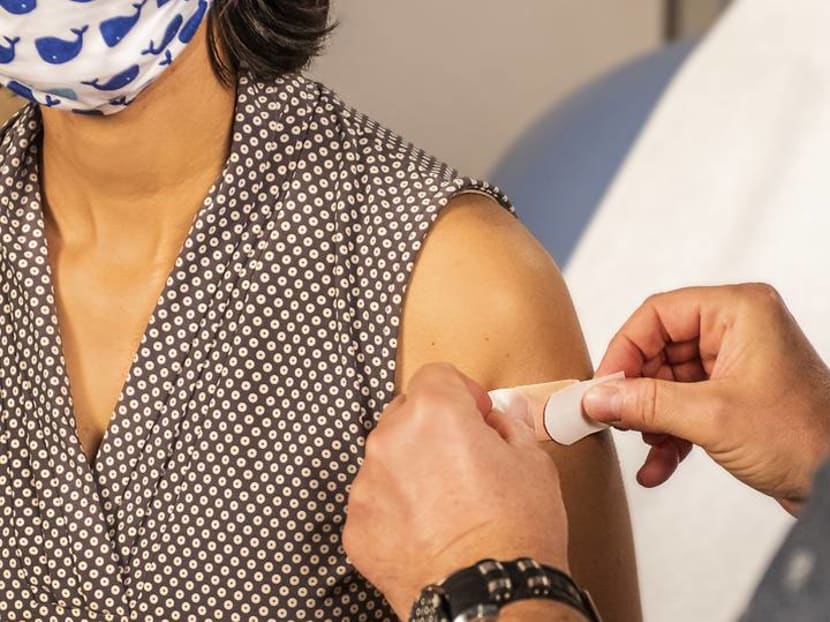 If you are below 39, chances are you've either already registered for COVID-19 vaccination (and are waiting for your turn) or are undecided about getting inoculated because you still have questions about it.  
Well, I am 28, and I happen to fall into both categories. I've registered for vaccination but can't shake off the nagging anxiety about its potential effects on me. 
I had serious allergic reactions to Panadol as a child, so I worry about whether that would be an issue now. Also, how does taking the COVID-19 vaccine affect whether and when I can take the HPV vaccine (meant to protect against cervical cancer) and my Hepatitis B booster shot?
Other concerns that women in this age group are worried about include the suitability of the COVID-19 vaccines for those who are pregnant, breastfeeding, looking to conceive, going through cancer-related treatments, suffering from autoimmune diseases and more. 
Women are also asking: Which vaccine is more suitable for me? Or does it not matter?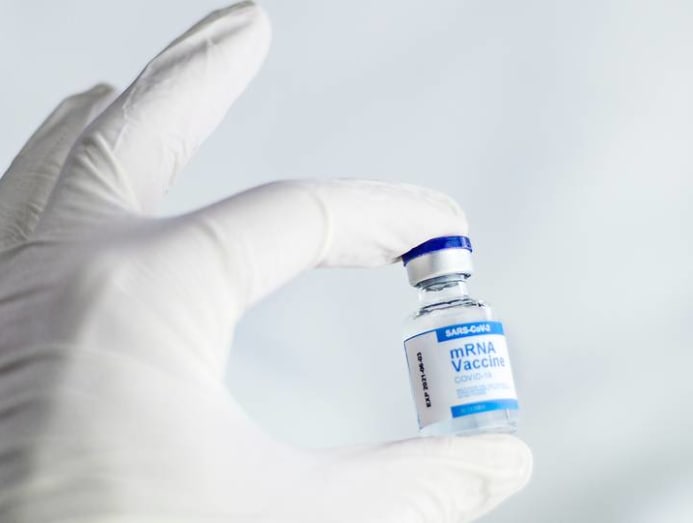 There are several vaccines available to Singaporeans and long-term residents under the national vaccination programme. The mRNA vaccines (Pfizer-BioNTech and Moderna) are available for free at designated government facilities, while Sinovac, an inactivated vaccine, is available at 24 private clinics in Singapore. The Sinovac vaccine costs from S$10 to S$25 per dose, and has yet to be approved by the Health Sciences Authority.
As Singapore expects a larger supply of vaccines to arrive in the next two months, the Ministry of Health (MOH) has confirmed that it will be receiving a batch called Comirnaty.
Read on for the answers to your questions about COVID-19 vaccination and whether your health or wellbeing could be affected.
WHEN YOU'RE ON YOUR PERIOD
What is the best time in my menstrual cycle to get vaccinated?
You can get vaccinated at any time in your cycle.
Professor Tan Hak Koon, chairman of the Division of Obstetrics and Gynaecology at KK Women's and Children's Hospital (KKH), said the vaccines do not worsen pre-menstrual syndrome or affect menstruation flow.
IF YOU'RE PREGNANT OR TRYING TO CONCEIVE  
Should I register for the vaccine if I'm pregnant?
Said Prof Tan: "Pregnant women should seek COVID-19 vaccination early, as they are at higher risk of facing severe complications if they are infected with COVID-19, compared to the non-pregnant population." 
Some of these risks include developing serious complications from the disease, which may involve being in intensive care and needing invasive ventilation. Prof Tan added that there's also a risk of the pregnant woman developing potentially lethal complications like a blood clot that forms in your leg (deep vein thrombosis) or lungs (pulmonary embolism). 
"They also have a doubled risk of premature birth if they are symptomatic, and these babies may require neonatal ICU care," said Prof Tan. 
How early into my pregnancy can I take the vaccine?
While there is no restriction in terms of gestational age for vaccination in pregnant women, Prof Tan said you can choose to do it from the 13th week of your pregnancy, as the first 12 weeks are the most crucial period of foetal development. 
What is the risk of miscarriage?
Citing data from a US study published in April 2021 involving almost 4,000 pregnant women who had received the vaccine, Prof Tan shared two crucial findings: There was no increased risk of adverse outcomes to both mothers and their unborn babies, and the vaccine was safe to take at any point in pregnancy.
He added that there was no observed increase in miscarriages, premature births and abnormalities found in babies for women who were vaccinated. 
If I'm hoping to conceive within the next few months, will the vaccine affect my ability to get pregnant? 
Prof Tan said that there is currently no evidence that COVID-19 vaccines would adversely affect fertility. So there's no need to defer plans to start a family; couples should go ahead and get vaccinated. 
Should I be worried if I find out that I'm pregnant shortly after getting my first shot? And should I defer the second dose?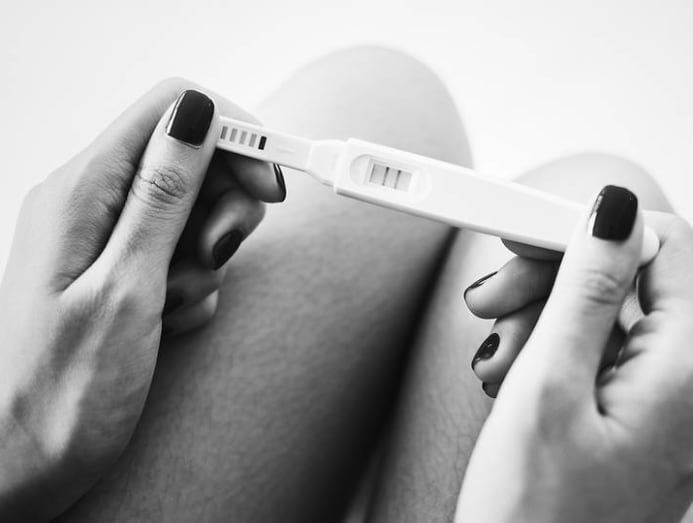 Go ahead with the second dose, said Prof Tan, as COVID-19 vaccination has also not been shown to affect pregnancy. 
If I am going through in-vitro fertilisation treatments, would getting the vaccine be an issue? 
No, there shouldn't be an issue. Prof Tan said it is safe for women seeking fertility treatment to receive the vaccination.
However, he suggested that you also consult your fertility specialist to make an informed decision prior to taking the vaccination.
IF YOU'RE BREASTFEEDING
Should I pump and throw my breast milk or continue to nurse my baby?
Associate Professor Chua Mei Chien, Head and Senior Consultant at KKH's Department of Neonatology, said it's safe for breastfeeding mums to receive the vaccination and to continue to breastfeed. 
"There is no need to suspend breastfeeding for five to seven days or to discard breast milk," Assoc Prof Chua, who is also the director of the KK Human Milk Bank, told CNA Lifestyle.
She cited an Israeli study involving 84 breastfeeding women who received the vaccine, which found that these mothers and infants did not suffer adverse reactions from it.
Referring to the new MOH guidelines issued on May 31, Assoc Prof Chua highlighted that both pregnant women and nursing mothers should receive the vaccine as the risks of COVID-19 infection outweigh the potential risks of vaccination.
The guidelines also state that you can continue to breastfeed immediately after receiving vaccination. 
She added that international organisations such as the World Health Organization, the Academy of Breastfeeding Medicine in the US, the US Centre for Disease Control and Prevention, and the Royal College of Obstetricians and Gynaecologists in the UK all agree. 
They recommend that nursing mums should continue breastfeeding after receiving the COVID-19 vaccine because the mRNA vaccines are unlikely to cause harm. 
KKH's Prof Tan pointed out that only the Pfizer-BioNTech and Moderna vaccines have been approved for use in pregnant and nursing women. There is currently insufficient data on the use of Sinovac, an inactivated vaccine, in these two groups of women.
Will my baby be able to "share" my antibodies through breast milk? 
Assoc Prof Chua told CNA Lifestyle that breastfeeding mums who are vaccinated against COVID-19 not only protect themselves, they provide passive immunisation for their newborns.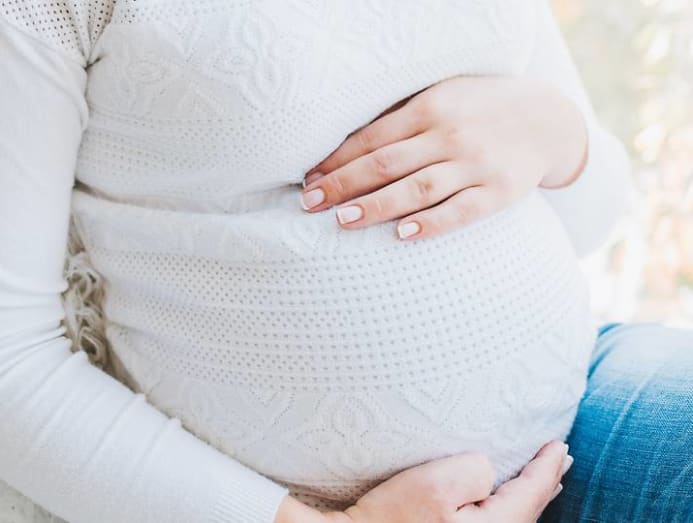 According to her, there is now new evidence to show that women who are breastfeeding can produce high levels of specific antibodies, which can be detected in breast milk as early as five to seven days after vaccination.
If you're pregnant, your unborn baby benefits too. Prof Tan said that these antibodies are transferred passively across the placenta to the baby in the womb.
Will my breast milk supply drop after the vaccination?
Assoc Prof Chua said COVID-19 vaccination has a minimal impact on breast milk supply. But if you choose to defer breastfeeding after vaccination, even though there is no need to, you are advised to keep up with a regular expressing schedule during that time, to ensure that your supply doesn't dip.  
And if you don't have enough stored milk to feed your baby during the "deferment" period, you can contact the KK Human Milk Bank for pasteurised donor human milk (PDHM).
IF YOU HAVE AN AUTOIMMUNE DISEASE
I am worried about flare-ups. Should I go for the Pfizer-BioNTech, Moderna or Sinovac vaccine? 
The mRNA vaccines might be more suitable for you.
Associate Professor Piotr Chlebicki, a senior consultant from the Department of Infectious Diseases at Singapore General Hospital (SGH), said that in two clinical studies published in Canada (2013) and the US (2014) that studied the risk assessment of viral infections, including influenza, mRNA vaccines turned out to be more effective in the general population.
Referring to the two studies, and based on his observation of the number of cases in countries with high vaccination rates, he added that the overall risk of getting inoculated against COVID-19 is much lower than the impact caused by getting infected by the virus.
He's referring to a flare-up or flare, where the body's immune system overreacts to a trigger, in this case, the vaccine. This results in the severe onset of symptoms, from fever to joint pain and fatigue.

An autoimmune disorder occurs when the immune system unintentionally attacks healthy cells in the body, causing the body to produce abnormal levels of antibodies. Autoimmune disorders are more common in women, resulting in diseases such as systemic lupus erythematosus (SLE), rheumatoid arthritis and multiple sclerosis. 
Assoc Prof Chlebicki added that studies on patients with autoimmune disorders have only started in recent weeks, so we can expect more data from the US, Europe and Israel, as well as Singapore, in the next few months.
However, if you are taking medication that suppresses your immune system, he said that the vaccine may have a diminished effect on you. Overall, it is still best to get vaccinated when your immune system is weak because some protection is better than no protection at all. 
IF YOU ARE GOING FOR SURGERY AND/ OR HAVE CANCER 
Is it safe to go for vaccination after a surgery?
Yes, Prof Tan said, adding that it's generally safe as long as you have recovered and feel well.
Dr Iain Tan, a senior consultant at the Division of Medical Oncology at National Cancer Centre Singapore (NCCS), said that the exact timing should be discussed with your surgeon. It would depend on the specific surgery you are having, your recovery, as well as if you require any post-surgery treatment, for example, chemotherapy or radiotherapy for cancer.
What about those going through cancer treatment? 
The MOH's new guidelines on Jun 19 allow for some 9,000 cancer patients to go for the Pfizer-BioNTech and Moderna vaccines.
Dr Joline Lim, a consultant from the Department of Haematology-Oncology at National University Cancer Institute, Singapore (NCIS), said that women undergoing cancer treatment (and those with previous drug allergies) should be able to receive treatment safely. 
But she advised you to discuss the timing with your treating physician, which may differ depending on the type and aggressiveness of treatment.
IF YOU'RE WORRIED ABOUT WOMEN-SPECIFIC SIDE EFFECTS AND OTHER VACCINATIONS 
If I'm planning to take the COVID-19 vaccines in between my HPV shots, can I take both during the same period of time?
A 14-day interval was initially recommended but NCCS' Dr Tan said the latest guideline on Jun 1 from the Centers for Disease Control and Prevention in the US now allows for the COVID-19 vaccine and other vaccines to be administered without regard to timing.
Young men are reportedly at a higher risk of heart inflammation post-vaccination. Are there potential effects that women should be aware of?
Currently, there is no credible evidence for an increased risk of heart inflammation in young women with the Pfizer-BioNTech and Moderna vaccines, says Prof Tan.
However, Assoc Prof Chlebicki told CNA Lifestyle that people with immune deficiency (those with a weakened immune system) tend to have a weaker response to anything from a sinus infection to low blood count – and this includes vaccination. This affects both women and men to a similar extent. 
IF YOU'RE WORRIED ABOUT DRUG ALLERGIES  
How can I be sure that I will not have an allergic reaction to the vaccine?
If you are unsure about your history of specific allergies, it may be best to follow Dr Tan's general rule of thumb: The COVID-19 vaccination would not be recommended only if an individual has an allergy to a component in the vaccine. 
You can find the list of components for the Pfizer-BioNTech and Moderna vaccines at the Health Sciences Authority website, as well as on the respective pharma company's websites.

And if you're still unsure about your history of specific allergies, Dr Tan said the best thing to do is speak to a doctor.  
According to Prof Tan, if you have a known history of severe anaphylaxis or a known allergy to COVID-19 vaccines or their components, you should consult an allergist for assessment prior to receiving the vaccination. 
I'm not sure if I have any drug allergies – should I go for a health screening before registering for the vaccination?
There's no need to, said NCCS' Dr Tan. 
But it also depends on the person's age and the so-called risk factors, says SGH's Assoc Prof Chlebicki. For example, a healthy 25-year-old woman can proceed with vaccination without going for any health screenings.
NCIS' Dr Lim also recommended that when the opportunity arises, all women should get screened for chronic conditions and cancer.
Dr Tan and Dr Lim say that if you're going for breast cancer screening, that you wait four to six weeks after your second jab before getting a mammogram. This is because COVID-19 vaccination may cause swollen lymph nodes, which can be mistaken as an early sign of cancer.
Dr Tan added: "But if you have significant symptoms such as a lump or nipple discharge, consult a breast surgeon early and do not wait four to six weeks after COVID-19 vaccination to get checked."