Her grandma's struggle with dementia led to this Singaporean scientist developing a test to detect early stages
As a child, Dr Shao Huilin witnessed her grandmother's long struggle with dementia. Today, the university professor, scientist and biotech start-up founder of Sunbird Bio spearheads the development of groundbreaking tests for earlier detection of the disease, as well as more personalised treatment.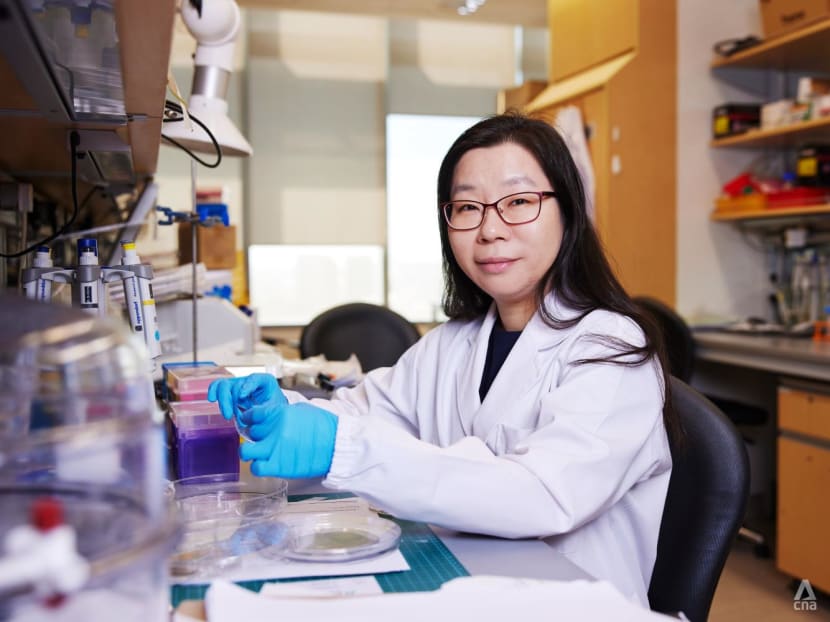 Many of our lives have been touched by dementia, whether directly via the diagnosis of a loved one or indirectly through the experience of someone we know of. Scientist Dr Shao Huilin first encountered the neurodegenerative disease as a child.
"My grandma had dementia and passed away from it when I was five or six years old though she was never diagnosed with a specific kind of dementia," she recalled. "I remember my parents brought her over to stay with us so that they could look after her and help with her daily functionalities such as feeding and bathing her."  
Though the scientist, who is in her thirties, admitted that she was too young to remember specific details, this memory remained etched in her mind.
Speaking from personal experience, she reflected: "Aside from the inability to perform daily activities, the loss of memory from dementia is one of the most painful things about dementia, not only for patients but also for loved ones looking after the patient. This is because we relate to loved ones through the bonds and memories we share."
This early experience planted the seeds for Dr Shao's lifelong pursuit for earlier diagnosis and better treatment of the disease.
In 2020, she founded Singapore-based start-up Sunbird Bio. The biotech company has since developed blood tests to detect dementia earlier via molecular diagnosis, a cutting-edge science that analyses biomarkers and genetic material for early diagnosis before the symptoms even manifest.
EARLY DIAGNOSIS IS A GAMECHANGER
"There is a high prevalence of patients with dementia, and a big fraction of them are diagnosed at a late stage," noted Dr Shao.
"This is because current detection is usually based on functional changes in patients. However, by the time family members observe that the patients are deteriorating, they usually have shown a very significant decline of function, such as forgetting recent events, getting lost and becoming confused."
When seeking medical treatment, symptomatic patients are usually assessed via a series of neurocognitive tests. They may be asked to draw a clock face or recall a list of items. However, such tests can be very subjective, she said.
Other diagnostic options include an expensive and often non-reimbursable brain imaging test, or an invasive and painful spinal tap test where a needle is inserted into the spinal cord to drain fluid for testing, which not many patients may be willing to undergo.
"Limitations in the current diagnostic approaches result in the disease being detected at a late stage when a lot of brain damage has already occurred. At this stage, it is difficult for doctors to slow down the progression of the disease," she added.
Drawing on her biomedical engineering background, Dr Shao is on a mission to change that. "I wanted to develop safe tests that don't require patients to be poked in the spinal cord and can also give very accurate results for early detection," she said.
"For example, sticky patches of protein develop in the brain of some dementia patients and are associated with the severity of the disease. (My company) has developed a blood test that measures these proteins to give us a window into what's happening in the brain," she explained.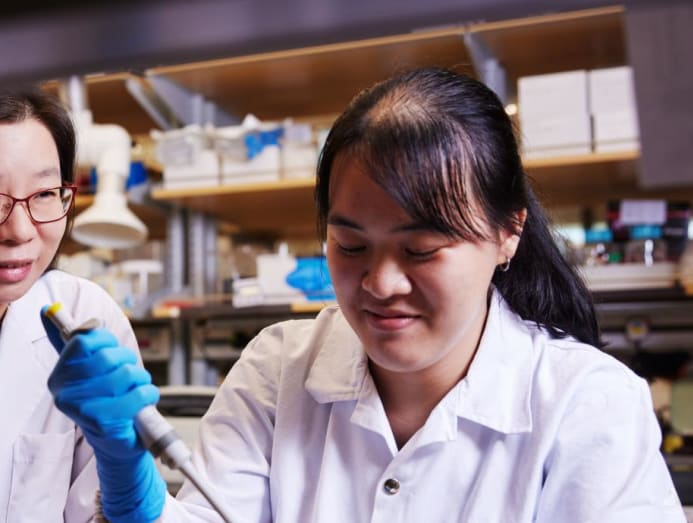 With earlier detection, medication can help patients alleviate symptoms and sustain a good physical state for much longer, said Dr Shao. Moreover, new and potentially game-changing drugs may be released in the next year or so, she added.
"There is a lot of development in the drug space right now. Recent clinical trials suggest that some drugs can actually delay the progression of the disease. However, these drugs only work for a subset of patients, such as patients with the sticky patches in the brain," she said.
"The blood tests we have developed help to identify these patients so that we can match the right patients with the right kind of drugs," she said, adding that this also reduces the risk of prescribing the drugs to unsuitable patients and subjecting them to unnecessary treatment-induced side effects.
DRIVING THE PERSONALISED MEDICINE EVOLUTION
Beyond dementia, Dr Shao's interest in molecular diagnostics was also inspired by her personal experiences with patients in the United States while studying for her PhD at Harvard Medical School.
"I took many medical classes, and during hospital rotations, I witnessed first-hand the anxiety of patients and their loved ones while waiting for results. Sometimes, patients had to wait days or weeks for a medical diagnosis which could change lives and entire families," she recalled.
"I remember sitting with a lady who had a tumour the size of a ping pong ball growing on her shoulder. What I found to be really sad is that she waited for months before seeking medical treatment because she was the main caregiver of a brother with special needs. She also put off diagnosis because she was worried about having to do a biopsy (where tissue is removed from the body for testing)," she said.
"By the time doctors finally diagnosed her with cancer, the disease was at a pretty advanced stage and had already metastasized to other parts of the body. This was very devastating news to the patient and loved ones," she said.
This encounter ignited her interest in molecular diagnostics because of its potential for earlier disease detection, as well as the wealth of information it can provide on the disease.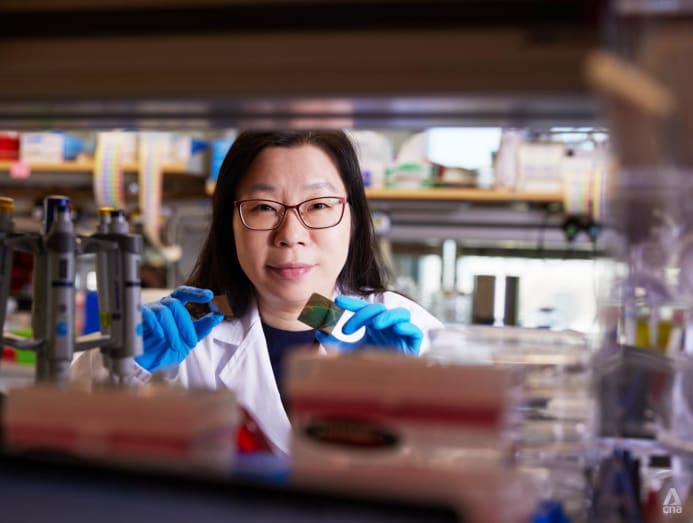 "As we study diseases, we realise that one patient is so different from another, despite the fact that they all look the same via the conventional way of detection. Molecular diagnostics is able to give molecular identity to diseases that could otherwise appear very similar. This can also be done via minimally invasive methods such as blood tests," she explained.
"This enables us to pair [diagnosis] with novel treatment that is more targeted, works more effectively and reduces the amount of side effects for patients.
"Because these treatments are minimally invasive, they can also be repeated, and measured continuously so that doctors can adjust treatment in real time. This means, based on a patient's reading yesterday, we can decide how to go about their treatment today," she said.
"I believe such personalised medicine will become very important in healthcare over the next decade or two," she said, adding that detection and treatment must go hand-in-hand if the medical community is to successfully move towards a cure for diseases such as dementia.
THE LEAP FROM SCIENCE FICTION TO SCIENCE
As a scientist, Dr Shao said that many of these novel approaches often sound very much like science fiction when they are first brought to table. "When we bring it up to collaborators or clinicians, a lot of them don't think it is doable," she said.
"Science is based on truth, information and data, while science fiction is basically our aspiration. The leap from science fiction to science takes a whole village of engineering scientists, biomedical scientists and clinicians leveraging on one another's strengths to defy conventional beliefs," she said.
"Our founding team is comprised of academic members. So our co-founding investors ClavystBio's and Polaris' network of investors and advisors really helped us identify unmet clinical needs, and develop our ideas into commercialisable products that can really touch the lives of patient," she said.
As one of the leading local female scientists shaping healthcare today, Dr Shao is also committed to grooming the next generation of scientists as a professor at the National University of Singapore.
"When I was a student on medical rotation in the hospital, I got the opportunity to attend surgeries and held the living heart of patients undergoing bypass surgery," she said.
"It was a once-in-a-lifetime and eye-opening experience for me. It showed me how technology can allow us to bypass blood flow such that doctors are able to perform a very delicate operation on the heart and impact the lives of patients.
"I hope to create technologies that can create such impact, and at the same time empower my students through mentorship so that as a whole, we can contribute to the advancement of healthcare," she said.
CNA Women is a section on CNA Lifestyle that seeks to inform, empower and inspire the modern woman. If you have women-related news, issues and ideas to share with us, email CNAWomen [at] mediacorp.com.sg.