Pam Oei, Linying and more sing in support of toddler who needs treatment
The performers – all CHIJ alumnae – organised a live concert to help raise the S$2.9 million needed to treat Devdan Devaraj, who has a rare form of spinal muscular atrophy.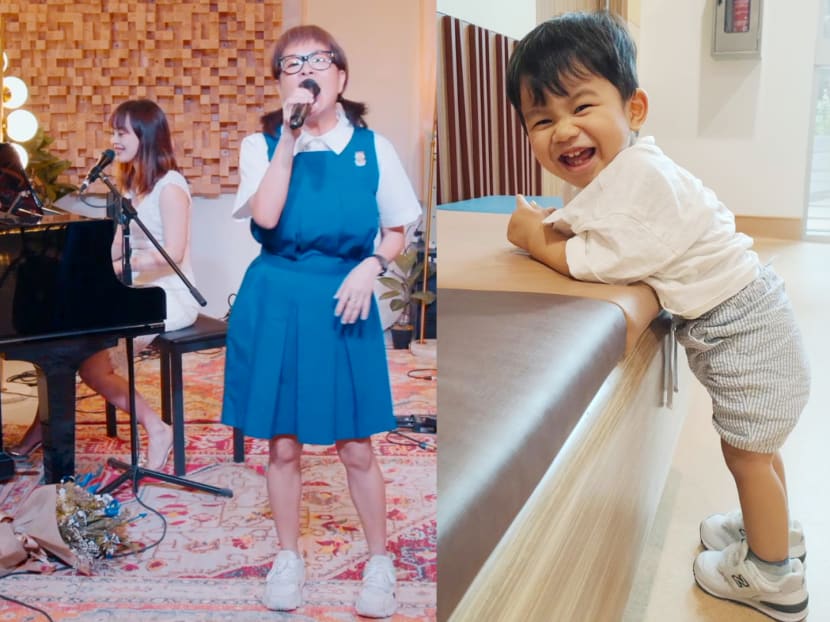 It's something special when women get together to help other women. It's even more special when women whose only connection is having been in the same school – and over different cohorts – come together to help a former student.
That's what actress Pam Oei and five other Singapore musicians did on Sunday evening (Aug 22). 
The 49-year-old Oei got together with Linying, the co-composer of the National Day 2021 song The Road Ahead; musician and marketing director Aarika Lee; singer-songwriter and musician Chen Yi; and jazz vocalists Anne Weerapass and Alemay Fernandez for an hour-long livestream concert titled CHIJ Cheers Devdan On.
The performers, some of whom had never met before, are all former students of the Convent of the Holy Infant Jesus (CHIJ).
The oldest is Weerapass, who graduated in 1982, and the youngest is Linying, who graduated in 2010. Lee graduated from CHIJ Katong Convent in 1999.
Their cause: To help raise the funds needed for Devdan Devaraj, the 22-month-old toddler who was diagnosed with a rare form of spinal muscular atrophy when he was one month old. The genetic condition affects the lower limbs and his ability to walk.
One of the two ways to treat it is with a drug called Zolgensma, which costs almost S$2.9 million. It was approved in the US in 2019 and requires special arrangements to bring into Singapore.
According to the fundraising page posted on crowdfunding charity site Ray of Hope, Devdan will be receiving the treatment around mid-September. 
Oei told CNA Lifestyle in a phone interview that it started with a phone call from Juliana Jauw, whose best friend is Shu Wen, Devdan's mother. Both women graduated from CHIJ Secondary School in 2005.
"Juliana called me on the third day of the campaign. There was a race against time because the treatment has to be administered before Devdan turns two," Oei said.
That call kickstarted a flurry of more calls, leading Oei and other CHIJ friends to search for alumnae who could perform.
"Alemay was one of the very first people I approached, and Anne just had a livestream at the Loudanclear studio," Oei said.
As it turned out, Singaporeans were already behind the cause, and the amount was raised a few days before the live concert.
Oei said during the livestream of the event that around 30,000 people contributed amounts such as S$2, S$10 and S$50, reaching a total of S$2.868 million in 10 days. The fundraising campaign is now closed.
CHEERING DEVDAN ON
As their initial goal of raising funds was no longer needed, the performers turned the one-hour live concert into an avenue to thank Singaporeans for the outpouring of support and love for Devdan.
"All fun aside, big love to the IJ spirit living in our hearts after so many years, reignited to cheer this little sweetheart on," said Aarika Lee on Instagram. "We can really do anything together." 
Lee opened the concert with the classic Ain't No Mountain High Enough, followed by Chen Yi who sang a Chinese song, Tai Yang (sun in English).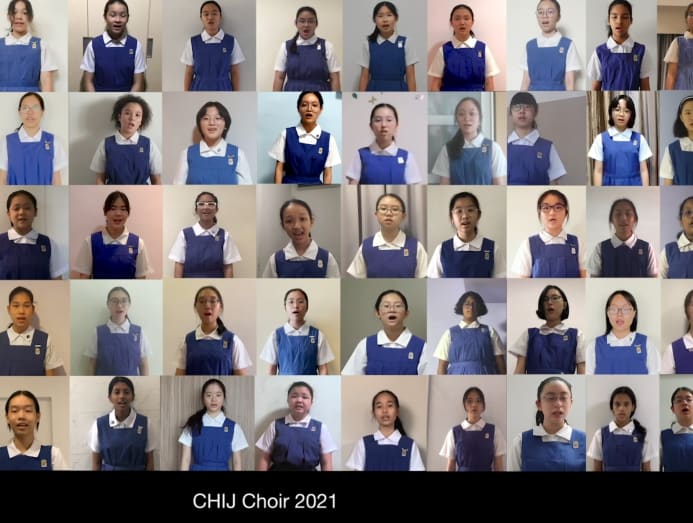 Fifty-five students from the award-winning CHIJ Secondary School choir also sang a choral rendition of Ave Maria.
Other performances included Fernandez singing The Greatest Love Of All and Oei's rendition of Rainbow Connection. 
Linying, who was originally scheduled to appear but had to bow out to take care of her sick cat, recorded an acoustic version of The Road Ahead. 
The concert included a segment featuring the school's favourite songs over the years, from a selection of hymns to the Founder's Day song, beautifully sung in French by Fernandez.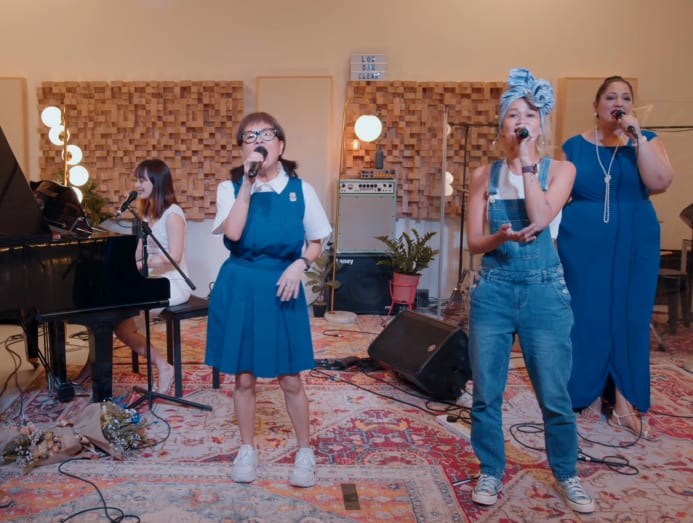 The singers came together only once, via a Zoom call, to prep the keys to the songs, and rehearsed the final song on the day itself. "It really was a jam more than anything else," Oei said.
Former students and teachers posted uplifting comments on the YouTube page. A commenter said: "​I haven't had this feeling in decades. Thank you all for bringing us together again."  
The livestream closed with Oei reading a letter from Shu to thank the CHIJ organisers and sponsors, including Jauw.
"Sharing Devdan's journey and letting other people into our lives help us realise that there is truly hope and good things ahead of us," said Shu in the letter.
"If CHIJ accepts boys, I'll definitely send Devdan there."
Watch the full concert here. Note: Linying's segment was only available during the livestream.
CNA Women is a new section on CNA Lifestyle that seeks to inform, empower and inspire the modern woman. If you have women-related news, issues and ideas to share with us, email CNAWomen [at] mediacorp.com.sg.