Divorce and women: Why prenuptial agreements are becoming more common and what to know about it
Prenuptial agreements aren't just the purview of the wealthy – any woman can benefit from one. CNA Women talks to family lawyers to find out what you should know about it and how it may protect you from unnecessary financial heartache and lengthy divorce proceedings.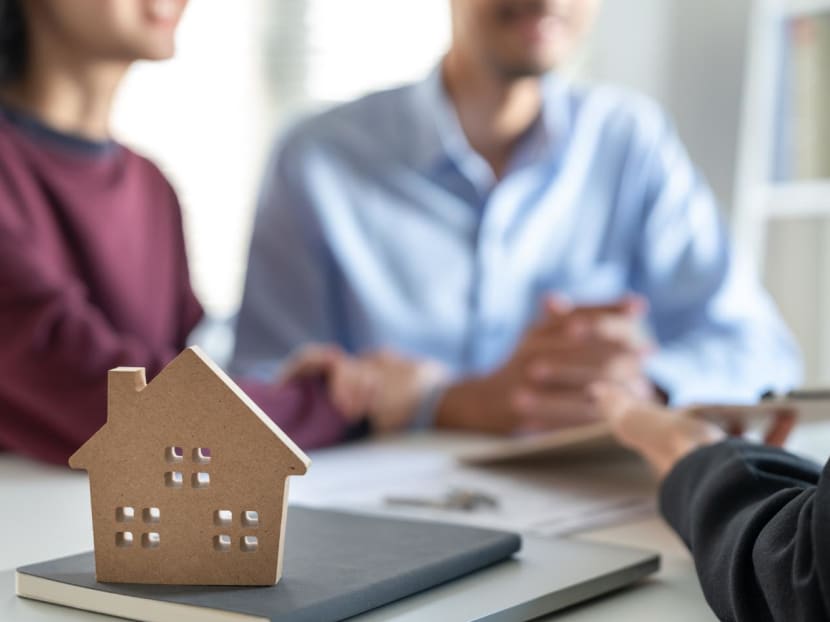 Engagement ring? Check. Build-To-Order (BTO) flat? Check check. Wedding venue and guest list? Check check check. Prenuptial agreement? Hmm … maybe?
A prenuptial agreement – or a prenup – is a legal document which a couple draws up before their marriage to decide how they should divide their assets in the event of a divorce. 
Let's say you have a family inheritance to protect. Having a prenup can act as a form of insurance to ensure your inheritance, be it property or the family business, remains yours – and yours only – in the course of the marriage.
And if you plan to eventually give up your career and become a stay-at-home mum, a prenup may work to your advantage and ensure that you will still have an income should a divorce happen.  
When there's a pay disparity, the need for a prenup increases for preservation of assets purposes.
Of course, it can be tricky and sensitive to think about divorce – especially in the weeks before the wedding, where you'd rather be discussing honeymoon plans or whether it's worth upgrading your wedding menu. But it's also important to protect yourself from "acrimony, expensive legal bills and drawn-out court proceedings that would inevitably arise from a contested divorce", said Ivan Cheong, a partner in the divorce and family team at Withers KhattarWong.
UPTICK IN INTEREST IN PRENUPTIAL AGREEMENTS IN RECENT YEARS 
It turns out prenups are becoming more common. According to a 2016 survey of the American Academy of Matrimonial Lawyers, 51 per cent of divorce attorneys cited an increase in the number of millennials asking for prenups. 
In Singapore, there has been a general increase in its uptake in recent years, too, said Cheong. And this is in spite of the pandemic and its restrictions, which resulted in a slight delay in marriages, he added.
Said Johnson Loo, Director of Dispute Resolution at Drew & Napier LLC: "I do notice more enquiries for prenuptial agreements over the years, particularly where the parties come from wealthier backgrounds."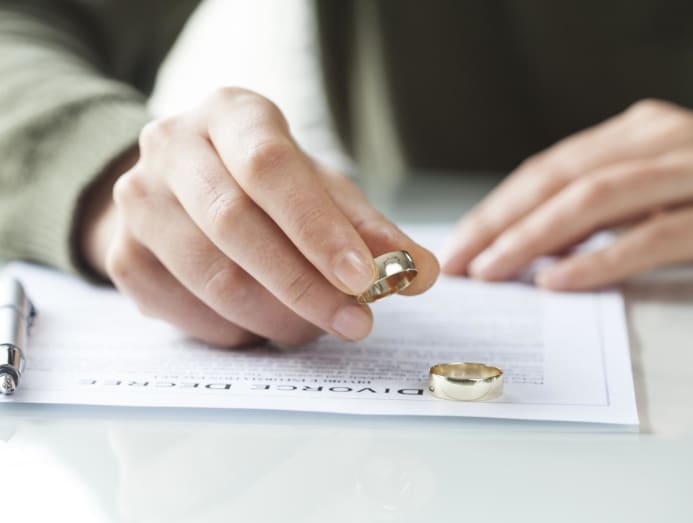 "Women who are financially successful or stand to inherit from their family and/or will be involved in the running of their family business, are more likely to do a prenup," said Cheong.
It's like a form of wealth hedging, Michael Han, Director of Hoh Law Corporation, told CNA Women. This is especially if a couple marries later in life and has individually and separately accumulated their own net worth or wealth, he said. 
They may be successful and financially independent women with their own businesses or companies who do not want the risk of their assets being divided in the event of a divorce.
Han also pointed out that, at times, it's the parents of the woman or man who want a prenuptial agreement drawn up to protect the family's wealth. He recounted a recent visit from a woman and her mother who came to his office asking for a prenup for the bride-to-be. 
"When there's a pay disparity, the need for a prenup increases for preservation of assets purposes," he added.
Here, family law experts break down what a prenuptial agreement is, how you can go about getting one done, as well as tips on how to approach the subject with your partner. 
BEFORE THE WEDDING
WHO IS ELIGIBLE FOR A PRENUPTIAL AGREEMENT?
Anyone who is going to get married can get a prenup, said Cheong. "There is no eligibility requirement save that the marriage must be a valid and registrable one."
WHAT GOES INTO A PRENUPTIAL AGREEMENT?
A prenup outlines all assets and financial resources a couple has, or assets they believe they will acquire, including any inheritance or gifts they might receive in their lifetime (such as a marital house gifted by the parents), said Cheong. 
We usually advise parties to do and execute their prenup at least one month before the ROM.
Other typical assets include immovable properties and shares held by his or her family's business, said Loo. "They wish to be clear that certain assets belong to their own respective parents or families." 
HOW DO YOU ENSURE THE VALIDITY OF THE PRENUP? CAN IT EXPIRE? 
To ensure the validity of the prenup, Han highlighted that you would need to make sure that your assets are kept in separate accounts, and no intermingling of funds.
For example, he recommended keeping accounts separate and not using a joint account to pay for household expenses and the children's education. 
And if you are looking to invest, Han advised using funds that come from third-party sources, such as money or gifts from friends and family. That way, there's no risk of accusing the other party of using their money for investment, he added. 
WHAT IS THE COST OF GETTING A PRENUP IN SINGAPORE?
It depends on the size of the assets and its complexity, the lawyers told CNA Women. It can range from S$800 to more than S$10,000. The more complicated the prenup is, said Loo, the more time it would take to prepare, and consequently, the higher the cost.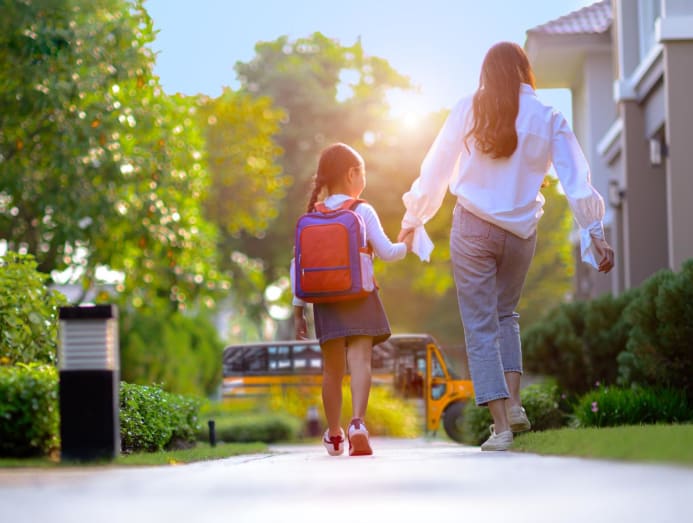 SHOULD THE PRENUP INCLUDE ARRANGEMENTS FOR FUTURE CHILDREN?
You are advised not to do so, as the child's best interests are best determined by the court at the time of divorce, said Cheong. 
"If a divorce is imminent, it's preferable to document any arrangements relating to children in a postnuptial agreement," he added. 
A postnuptial agreement, or postnup, is an agreement that you can consider getting after you are married. Depending on when it's done, it could cover agreements concerning the children of the marriage, Cheong explained. 
WHEN SHOULD A COUPLE SIGN A PRENUP – WEEKS OR MONTHS BEFORE THE WEDDING OR MARRIAGE SOLEMNISATION?  
It depends on the parties, said Cheong. "We usually advise parties to do and execute their prenup at least one month before the ROM. This gives parties time to discuss and agree on their finances in the event of a divorce and what the prenup should entail."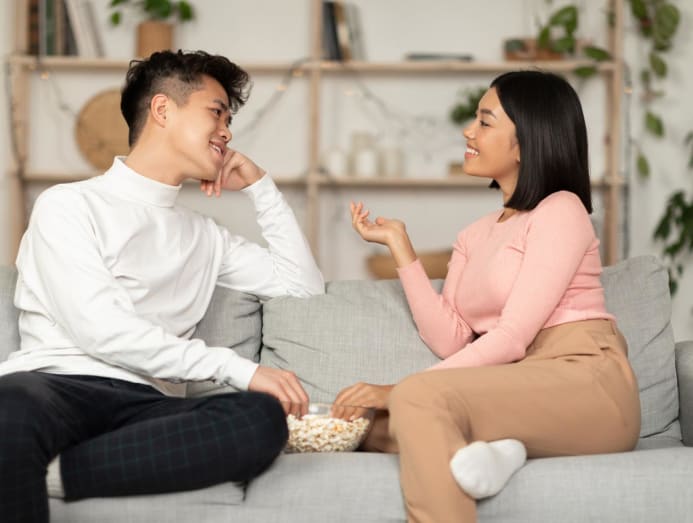 He added that, ultimately, it's important for you and your fiance to take the time to discuss and agree on your lives post-divorce, and how this would look like, including the financial settlement.
HOW CAN YOU APPROACH THE TOPIC OF A PRENUP WITH YOUR PARTNER SENSITIVELY?
It goes without saying that any discussion about getting a prenup done and talking about the specific terms of the agreement can be highly sensitive, said Loo. 
To avoid unpleasantness, the lawyers have some advice:
Broach the subject early, not too close to the intended date of marriage, said Loo. "That would give couples time to mull over whether they want to enter into a prenup, and if so, have sufficient time to appoint their own lawyers to obtain independent legal advice and work out the specific terms of the agreement."

Treat it like planning for the future and having comprehensive insurance, Cheong advised. "The conversation shouldn't begin based on wanting to ring fence assets or wanting to ensure as little as possible is given to the other party."
WHAT TO EXPECT FROM A PRENUP DURING MARRIAGE
UNDER WHAT CIRCUMSTANCES WOULD A WOMAN BENEFIT FROM A PRENUP? 
Remember that a prenuptial agreement is not only for the rich. Having a prenup could empower couples to decide for themselves how to deal with their assets and financial matters in the event of a divorce, said Loo. 
"They may simply want to avoid a protracted or costly legal fight by agreeing between themselves on how their assets are to be divided if they should divorce," he added.
According to Cheong, women in the following circumstances would benefit from a prenup: 
Those who appreciate financial security and certainty in the unfortunate event of a divorce. "They may be successful and financially independent women with their own businesses or companies who do not want the risk of their assets being divided in the event of a divorce." 

Those who wish to ensure that their inheritance is protected in the event of a divorce. 

Those who are the financially stronger party in the marriage. An agreement on how assets are to be divided and the financials in the event of a divorce gives certainty and clarity to the woman.

Stay-at-home mothers. Although the benefits of a prenup are less visible, a prenup can provide the assurance of a share of matrimonial assets that a woman would receive in the event of a divorce. "A discussion on a fair financial settlement, which factors in the non-financial contributions, also gives such women additional security and may allow them to feel that their efforts would not be disregarded," Cheong explained.
WHEN A DIVORCE HAPPENS
WHAT HAPPENS TO A PRENUP DURING DIVORCE PROCEEDINGS?
According to Cheong, the divorce itself proceeds on a "simplified uncontested track" where the substantive terms of the prenup, such as how a couple plans to divide their assets, and financial settlement are recorded in a draft consent order. 
CAN A PRENUPTIAL AGREEMENT BE CONTESTED DURING DIVORCE?
Yes, it can be contested – but the amount of weight the court gives to the prenup depends on many factors, including the circumstances under which the prenup was entered into, such as whether there was fraud, duress, undue influence or unconscionability, explained Loo. 
To illustrate how a prenup can be contested, Han cited a high court case in 2021 involving a couple who had been married for about 16 years. 
In this case, Han noted, the High Court judge decided that it would not give "full weight" to the terms of the prenup because there were other factors to consider, such as the husband and wife's individual contributions – whether direct, financial or indirect – and the needs of their children. 
At the end of the day, there's always value in a prenup, said Han. "In cases where a couple has no children, where there is no question of indirect contributions such as maternal care, such agreements are helpful to delineate the line for the preservation and ownership of assets."
WHAT HAPPENS TO THE PRENUP IF EITHER PARTY DIES DURING THE MARRIAGE?
In death, a prenup is of no use, said Han. In this case, the deceased's will or rule of intestacy (when a person dies without a will) would apply.
Do note that this article should not be construed as legal advice.
CNA Women is a section on CNA Lifestyle that seeks to inform, empower and inspire the modern woman. If you have women-related news, issues and ideas to share with us, email CNAWomen [at] mediacorp.com.sg.