Orgasm gap? 1 in 2 young women in Singapore have had sex even when it was not pleasurable, survey shows
Young adults who are sexually active are getting more facts about sex wrong as compared to those who are not, according to findings from a survey conducted by Durex.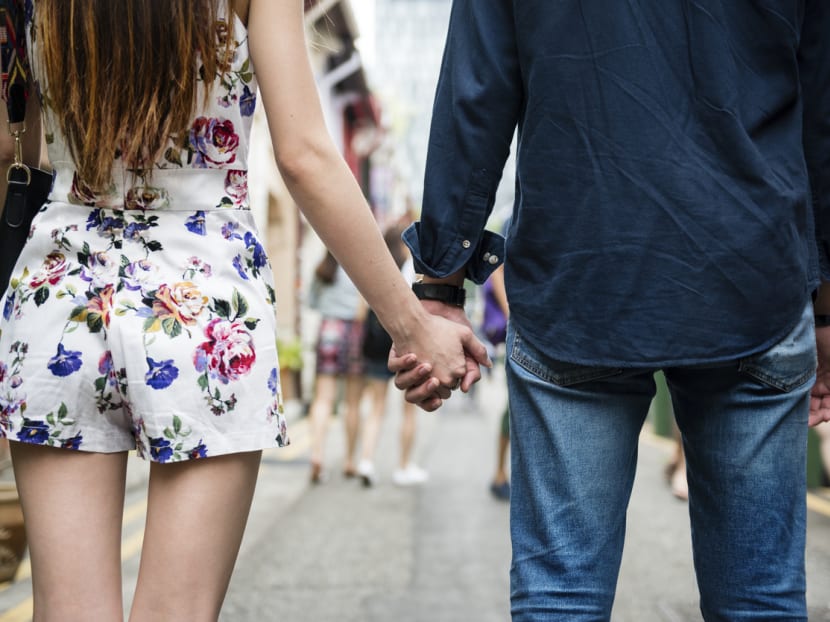 Are women prone to compromising in bed? A recent survey conducted by UK condom brand Durex suggests so. 
The survey found that one in two women in Singapore have had sex even when it was not pleasurable, which an intimacy expert said could mean that women here are often pressured into sexual intercourse. 
Intimacy coach Dr Angela Tan warned that seeing sex as a compromise might lead to resentment in a long-term relationship. Women could also inaccurately conclude over time that their partner only wants sex, she said. 
Instead of seeing sex as a way for their partner to demonstrate their "manliness" and for them to keep their partner happy, women can learn to view sex as an opportunity for "intimacy, connection, exploration, learning and being vulnerable", instead of something that is just "desire-driven", Dr Tan added. 
Women could benefit from looking at sex as a chance to communicate their likes and dislikes, and to experiment with new techniques, Durex added, instead of seeing it as a favour to their partner. 
The survey was conducted on 400 young adults in Singapore aged between 18 and 29.
MEN "OVERCONFIDENT" ABOUT THEIR KNOWLEDGE OF SEX
In its findings revealed in early August, Durex also found that young men who were sexually active were more "overconfident" about their knowledge of sex.
Across both genders, those who were sexually active were less likely to respond "I don't know" when asked to assess if certain statements were true or false. 
But their answers often turned out inaccurate, more so than those offered by participants who were not sexually active. 
For example, many indicated that the pull-out method (when a man pulls his penis out of a woman's vagina before ejaculation) prevented pregnancy and that a woman cannot get pregnant if she has unprotected sex during her period. 
Both statements are, in fact, false, said Durex. Yet many indicated them as true. 
The company also said that sexually active respondents were more than three times more likely to be wrong about the likelihood of pregnancy in different sexual positions, with more than 20 per cent believing that a woman would not get pregnant if she was standing up during sex "as gravity will prevent the sperm travelling upwards". 
Such worrying misconceptions were seen in both the men and women participating in the survey, but sexually active men were 39 per cent more likely to get their facts wrong compared to their female counterparts. 
GETTING THE FACTS WRONG 
Inaccurate views about sex, in particular about reproduction and sexually transmitted illness, are "not uncommon", said a medical expert. 
In the Durex survey, participants across both genders were seen agreeing that sexually transmitted infections (STIs) are only transmitted by fluid from the genitals and that all STIs have symptoms. Both statements are false. 
More than 35 per cent of respondents also did not know if mosquito bites can transmit an STI, including HIV, from one person to another. While mosquitoes are known to transmit some diseases, such as dengue fever and malaria, there is no evidence that they transmit HIV.  
Additionally, while 57 per cent of respondents agreed that condoms offer effective protection against STIs, many are unsure about how they work, with 43 per cent agreeing that a tight condom offers better protection. Almost one in three respondents also felt that two condoms are better. 
Both statements are false. 
Such poor knowledge about sexual health "can lead to both increased rates of STIs and unwanted pregnancy in people who do not appreciate the risks, as well as some on the other end of the spectrum who become hyperanxious and paranoid about STIs even from very low risk exposures", said DTAP Clinic's chief medical officer, Dr Jonathan Ti. 
"Neither of these scenarios is healthy and most can be avoided with proper sex education," Dr Ti said. 
He urged parents to step up, saying that the foundation of healthy sexual knowledge and behaviours should begin at home. 
"Contrary to popular culture, there is no 'big talk' where everything about sex gets taught in one go. Information about sexuality should be layered into everyday conversations, with important concepts such as consent, attraction and biological functions being introduced in different stages," said Dr Ti.
CNA Women is a section on CNA Lifestyle that seeks to inform, empower and inspire the modern woman. If you have women-related news, issues and ideas to share with us, email CNAWomen [at] mediacorp.com.sg.