Meet the 23-year-old who invented a device to scratch that eczema itch without hurting your skin
Koh Bei Ning has such bad encounters with eczema that for her final-year undergraduate thesis, she created a rollerball to help fellow sufferers relieve the itch gently. It even made the James Dyson Award shortlist. She tells CNA Women how she did it.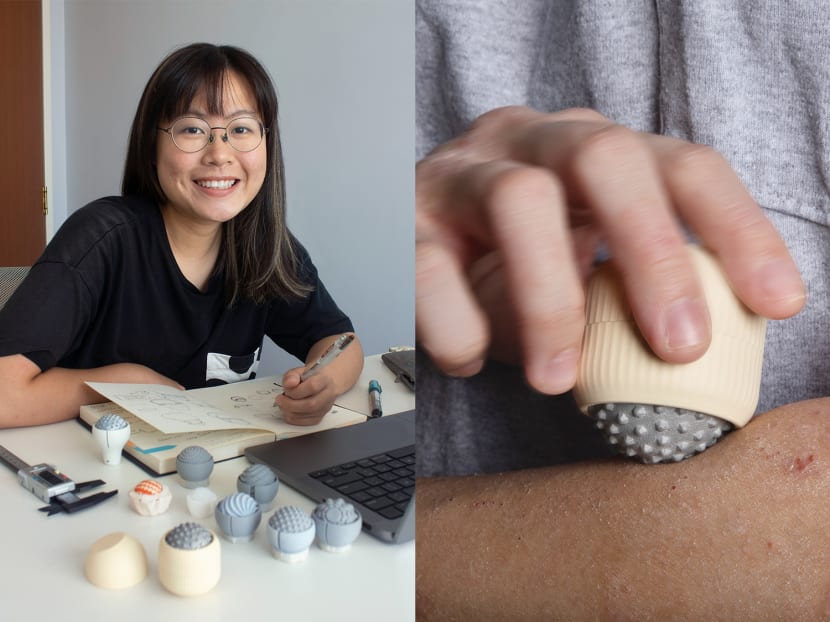 Her bad encounter with two severe eczema flare-ups left such an indelible memory that when the time came for her final-year thesis at the National University of Singapore (NUS), she decided to design a product to solve the itch. Koh Bei Ning, 23, a graduate of Industrial Design at NUS, created a Rollerball Itch Relief device that does not tear the skin of eczema sufferers when they scratch.
When entries for the James Dyson Award were called, Koh submitted her project. Her invention led her to be the national runner-up in the Singapore competition and she was also shortlisted in the award's International Top 20.
The James Dyson Award is an international design innovation award competition that's open to past and current university students majoring in engineering, product design and industrial design. It encourages designers to create products with simple engineering principles, and judging covers the entry's technical and commercial viability.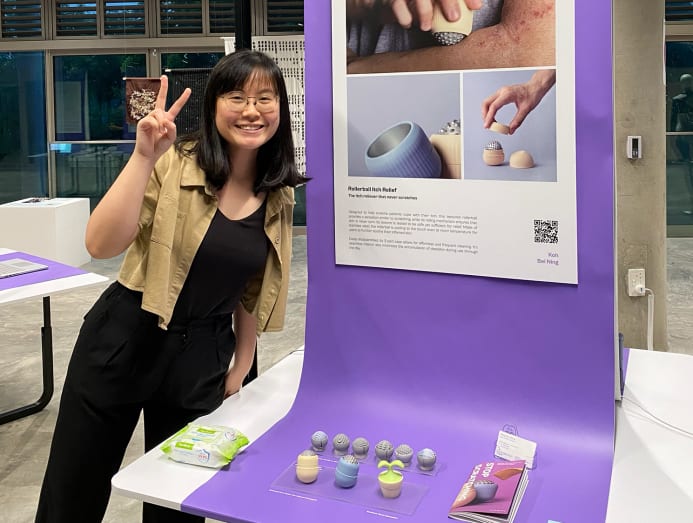 Koh's first experience with eczema was when she was 14. Her first flare-up from atopic dermatitis started with dry, inflamed patches all around her legs and around her lips.
"I struggled tremendously with scratching. My eczema patches were hard, dry and cracked and that limited my movements. I remember spending most of my energy resisting the urge to scratch my skin, being on constant alert to not touch things which may trigger my skin," she recalled.
The condition kept Koh up at night and the self-control she had to exhibit to resist scratching exhausted her at the end of every school week. "I spent many Friday evenings breaking down because of that," she admitted.
Her second flare-up a few years later resulted in clusters of blisters on her hands and feet. Koh was then diagnosed with dyshidrotic eczema (or pompholyx), a condition often attributed to factors such as sensitivity to stress, or to metal compounds like cobalt, nickel and chromate.
It took her six months and the help of traditional Chinese medicine to manage this round of eczema. 
"There is often no concrete answer as to why skin is behaving a certain way and plenty of trial and error in managing the condition. I was discouraged that, in spite of frequent moisturising, extra care and even using topical steroids on inflamed areas, I was diagnosed with a new type of eczema the second time around," Koh said.
A DEVICE THAT ALLOWS YOU TO SCRATCH
Her invention, the Rollerball Itch Relief, is a palm-sized roller that doesn't scratch the skin, even if the eczema sufferer feels an unbearable itch.
When Koh spoke with dermatologists, she found that no matter how gentle, any texture used in itch-relief devices would cause the skin to be damaged, when rubbed long or hard enough.
As an eczema sufferer herself, she found it challenging to resist the urge to scratch. These flare-ups are unbearable and patients often cannot resist, she added. "Many patients scratch until their skin is torn, and get stuck in a vicious itch-scratch cycle."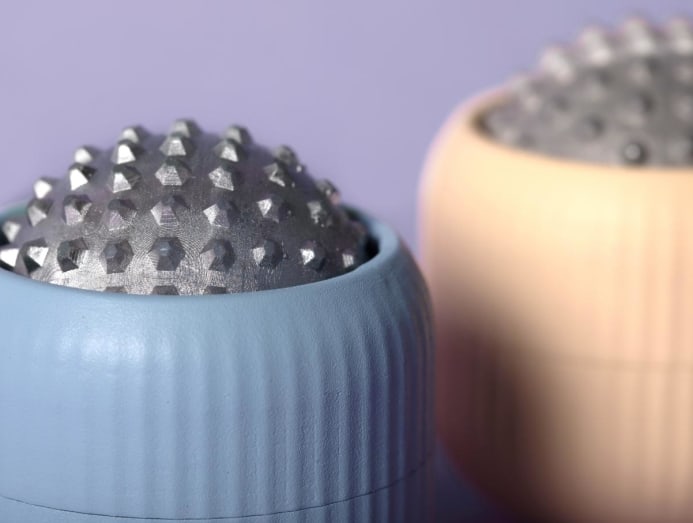 Made of stainless steel, the rollerball is cool on the skin and soothes angry skin. The mechanism of rolling differs from scratching – where skin is not dragged and instead is rolled over for relief.
What's more, its textured metal ball presses on the skin and interrupts the itch pathways on the skin to help overcome the irritation.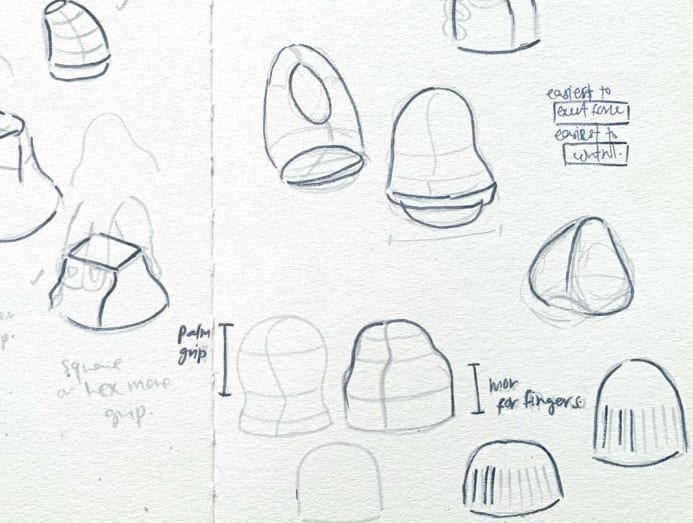 Koh tested the texture on real eczema patients to collect data and ensure the device would work. She also collaborated with a skin researcher, rolling her device over carbon paper with varying rollerball itch designs.
She landed on her final design based on analysing each imprint to verify that each left no diggings or dragging over the skin. "While the rest looked similar, upon closer look, the clean and even-dotted results show it doesn't drag on the skin."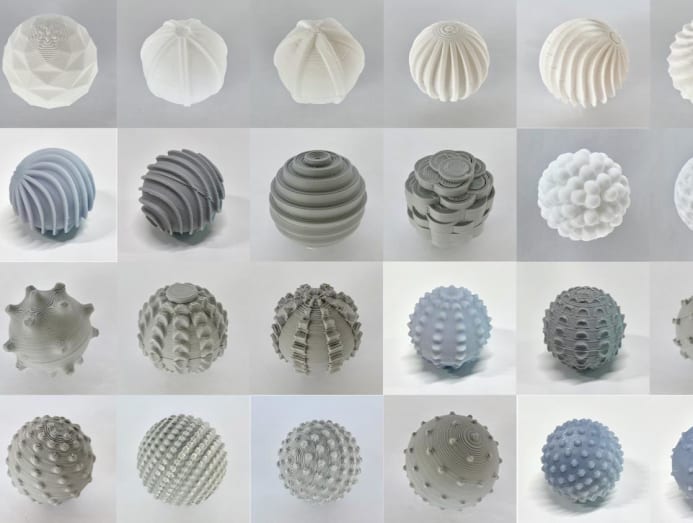 Existing itch relief "scratchers" in the marketplace are not sightly for public use. Instead, Koh's invention is discreet and allows eczema patients to relieve themselves of the intolerable irritation with smooth and uninterrupted rolling.
From her interviews with dermatologists and fellow patients, she found that many eczema sufferers also have sensitive skin. So Koh ensured that the Rollerball Itch Relief's three-part casing could be taken apart easily for cleaning to ensure hygiene.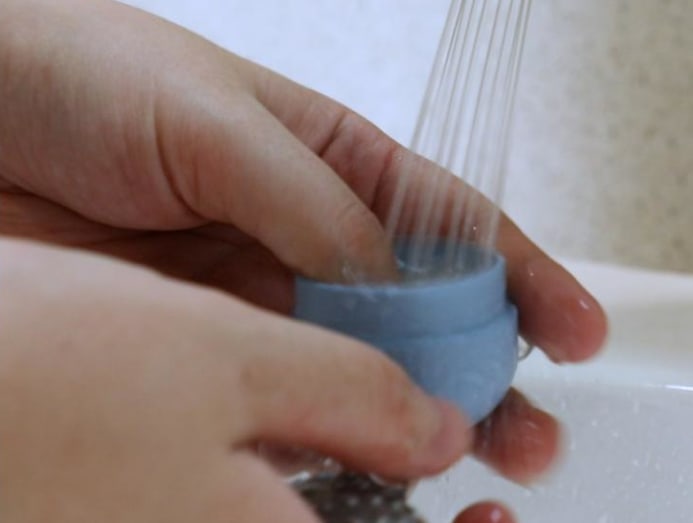 The Rollerball Itch Relief is now being incubated at the Design Incubation Centre at NUS where Koh works as a designer on a one-year programme.
Her main hope is to take the Itch Relief into small-scale production where she hopes it can help people who struggle with scratching. The aim is to work with more skincare professionals or researchers to develop the Rollerball Itch Relief further to best suit the needs of eczema patients.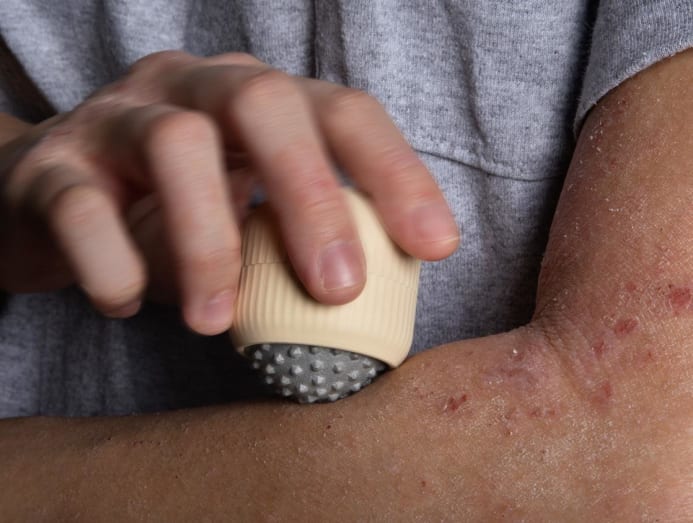 Having eczema had some adverse effects on her psychological well-being. She recalled not speaking to a psychologist for her own condition but Koh believes this area of support for eczema sufferers is vital. She added: "Speaking with psychologists will be one of my next steps in the development of the product."
LEAP OF FAITH
Did she ever imagine herself as an inventor while growing up? "Not exactly. I didn't have a background in design prior to university and so pursuing this as a major was a leap of faith. However I found my time in industrial design at NUS to be both fruitful and engaging," she said.
Globally, less than 30 per cent of women are researchers in the fields of Science, Technology, Engineering and Math (STEM). The statistics are similar here: Singapore produces fewer women STEM graduates.
According to a paper written by the Nanyang Technological University of Singapore (NTU), only 21 per cent of graduates in engineering and 29 per cent of graduates in information technology are women. The study also found that half of Singapore women surveyed believed that their gender presented challenges to job hunting and career progress in STEM.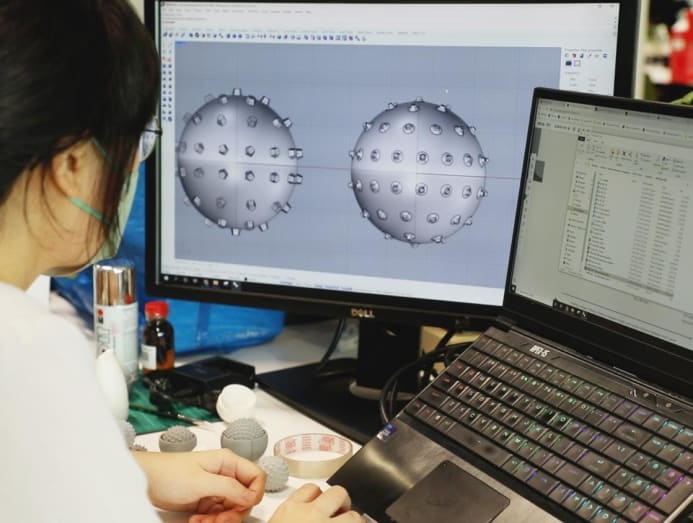 Koh feels differently though: "In my personal experience, I see more girls going down this path, having seen more females than males in my university course.
"It is encouraging too as I have not felt any form of discrimination from my peers, friends or family, lecturers and even collaborators. All are always encouraging towards the work we do in this field."
Koh said: "Follow your heart and go for it. I am inspired by how design can push boundaries and be used to reimagine ways to improve experiences in our lives.
"It is still a long journey for me to becoming an inventor but I believe in being sincere in the things I do. I hope to continue producing works that 
are meaningful and solve problems for others."
CNA Women is a section on CNA Lifestyle that seeks to inform, empower and inspire the modern woman. If you have women-related news, issues and ideas to share with us, email CNAWomen [at] mediacorp.com.sg.