This 26-year-old Singaporean started a cosmetics brand to help save endangered animals
Stuck in the UK during lockdown at the height of the pandemic, Dazale Choy decided to pursue her twin passions for makeup and animals by launching Endangered Cosmetics.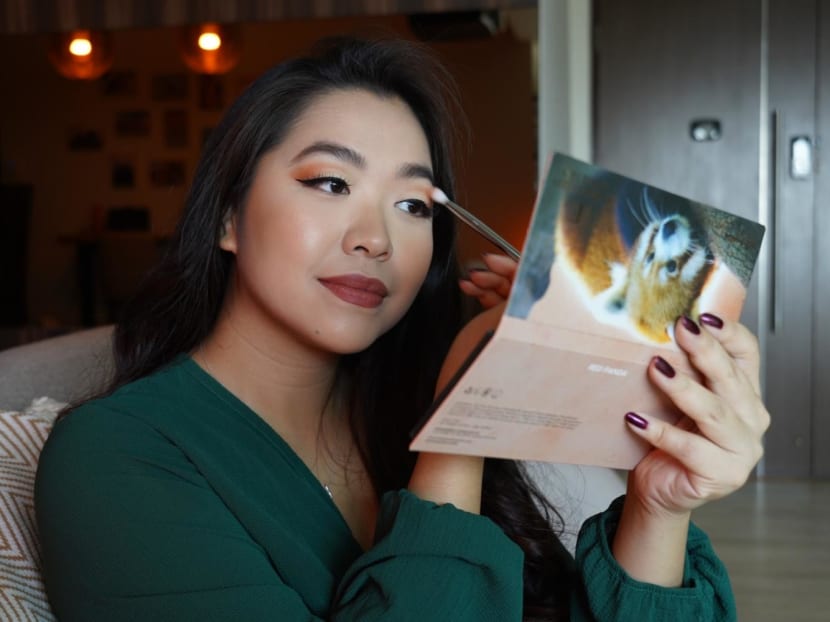 Growing up, Dazale Choy was passionate about two things: Animals and makeup.
As a child, she would look forward to weekly trips to the zoo to interact with its residents. As a teen, she would create her own makeup styles, often inspired by special effects artists and YouTubers.
And in the midst of the COVID-19 lockdown back in 2020, the 26-year-old former freelance video editor decided to bring these two passions together by launching Endangered Cosmetics, a makeup brand that's also putting the spotlight on endangered wildlife species.
RED PANDAS AND SEA TURTLES
"Throughout my life, I've always wanted to have some part in conservation and helping animals out because I love them so much. When I was younger I was a volunteer at the Night Safari as a conservation ambassador, so it was only natural for me to start this business," she said.
And she did so during a complicated period – the Temasek Polytechnic graduate had moved to the UK to study music marketing and after she finished, was stuck there during lockdown at the height of the pandemic. But she rose to the challenge and began working on Endangered Cosmetics from her home.
"The concept of Endangered Cosmetics is that each product focuses on one endangered species, the colours and the palette are inspired by the animal and its habitat," shared Choy.
The first thing she did was to decide which endangered animal she wanted to support – landing on the red panda as the first inspiration for her eyeshadow palettes.
"They are native to China and I'm of Chinese heritage so I felt a connection. The red tones of eye shadows were really popular so it was perfect," she shared.
"I had a picture at the River Safari on my DSLR when I was 17 years old, and when I went back to my computer and saw it again, I was like, this is perfect."
Choy then reached out to the Red Panda Network, a non-profit organisation based in Nepal, to strike up a partnership. They agreed to let her use their brand and logo for her palettes, and in return, she would donate 10 per cent of profits to them.
When the world snoozed during COVID-19, Choy hustled from home to get her business up and running. Unable to meet important stakeholders such as the manufacturers and collaborators in person was a challenge but as soon as the lockdown in the UK was lifted, Endangered Cosmetics was launched to the world.
Within the same year and with a slowly growing customer base, Choy was also able to launch a second palette, this time centred around sea turtles.
"I did a poll on Instagram and a lot of the customers were voting for sea turtles since they liked the colour blue. From there, I worked with wildlife photographers for the sea turtle palette," she shared.
SUPPORT ON TIKTOK AND YOUTUBE
As an avid animal lover, it was only natural for Choy to ensure that every makeup palette was vegan and animal cruelty-free. In keeping with the purpose of her brand, she doesn't use animal ingredients and refrains from animal testing for the products.
Not just wanting to focus on selling products to raise money for conservation efforts, Choy also wanted her customers to understand the reasons behind Endangered Cosmetics.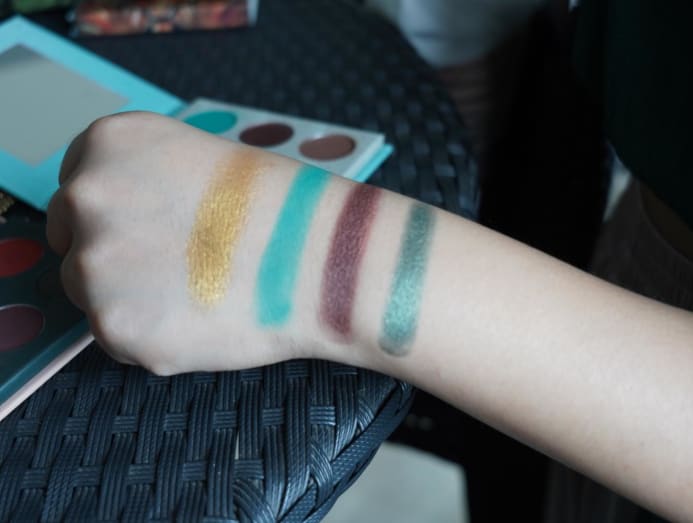 "I wanted them to actually enjoy the product as well as be educated about it. So every product comes with a little card that tells you more about the animal, why they're endangered and how to help them. It acts as a collector's item, to be a reminder at home on what we should do and what we can do to help," she shared.
"With this card, you can definitely look into the conservation efforts that I have partnered with, look at what they do, and also directly contribute to them."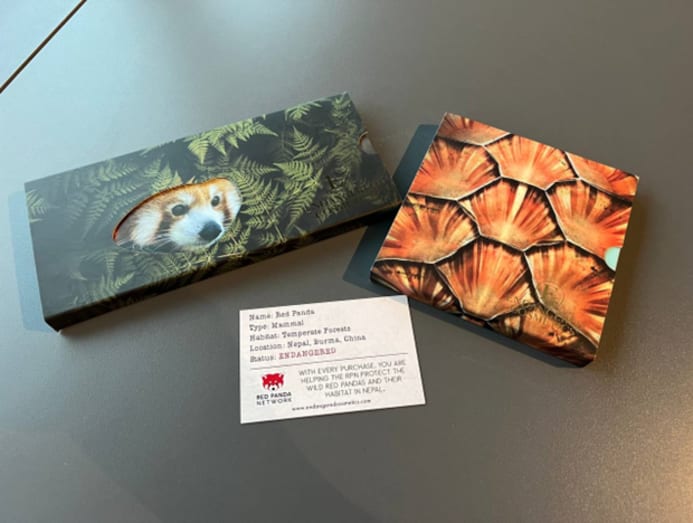 Choy shared how she had strong support from her family and friends who knew of her two passions. They would go on platforms such as TikTok and YouTube to showcase makeup looks created using Endangered Cosmetics' products.
Her mother, Susie Low, was one of them. "I was always the cheerleader since the start, you know? I would post and share her products on TikTok when I joined, and surprisingly all my friends on TikTok would purchase it from her website despite never meeting! Even my friends in Singapore and relatives would purchase her products, that was just how strong the support we got was," she added.
Eventually, others would step forward and do the same, including YouTubers who would donate earned revenue from their videos to conservation efforts.
"It's not just about me donating the profits of the palette, but encouraging other people to start donating and helping out too. I think that has way more meaning than making profits," she said.
In gratitude, Choy made it a point to reach out to customers, with a handwritten note. "If I had a customer who was from France, I'd write a little bit in French. If they had a certain special occasion that just passed, I'd write a personalised note to celebrate it. Having a small business gives you that personal connection with your customer base."
A DREAM COME TRUE
Endangered Cosmetics has also grabbed the attention of fashion magazine British Vogue, which emailed her out of the blue expressing interest in featuring the brand.
"I freaked out and I called my parents immediately, telling them, oh my god, they want to feature me!" she recalled.
Being featured in the popular publication within the first year of launching her passion project is one of Choy's proudest moments.
"To have their recognition and to be featured in the biggest issue of the year is such a huge honour, and a dream come true. Especially with the beautiful Gemma Chan on the cover, to see Asian female representation has made the feature so much more meaningful to me," she wrote on Instagram following the news.
Recently relocating back to Singapore, Choy plans to grow Endangered Cosmetics. She's hoping to launch more makeup palettes in the near future while continuing her part in saving endangered animals.
"Hopefully it will continue growing, and I won't be working alone anymore," she shared, adding that running a business is never easy , but when you have the passion, which customers can see, they'll come.
"You don't need to sell it to them if they can already see the passion behind it. So, if you are definitely passionate about it, go for it and do it because life is short!"
This article was written as part of Republic Polytechnic's media practicum module collaboration with CNA Lifestyle.