From surgical table to dining table: A former nurse's unusual journey to becoming a zi char stall owner
She used to assist with surgery on accident victims at the operating theatre. Now Joanne Annalyn Lau is serving up delicious lala white bee hoon. CNA Women speaks to surgical scrub nurse turned banker and zi char stall owner in the first of this series on women who have made extreme job switches.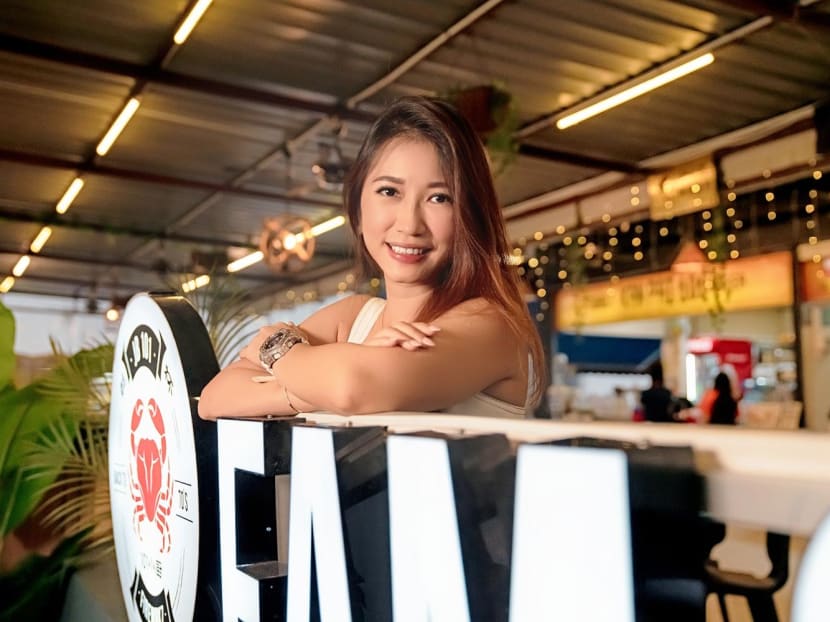 Besides the soft classical music playing in the background, the operating theatre was absolutely silent. As the surgeons worked wordlessly, they would periodically stretch out their hands for forceps, retractor or other tools which surgical scrub nurse Joanne Annalyn Lau would intuitively provide without skipping a beat. There was usually a lot of blood, and sometimes, the air would be filled with the smell of burning flesh during incisions and dissections.
That was 2004. Lau was just 21 when she first became a surgical scrub nurse assisting with colorectal and general surgery. It took a strong stomach and nerves of steel.
One of the most common procedures in colorectal surgery is to remove haemorrhoids or piles in the rectum and this usually involved cleaning up a lot of faeces, Lau told CNA Women. Her experience in general surgery often involved road traffic accidents, including a pregnant motorcycle accident victim. Fortunately, in that case, both mother and baby were saved.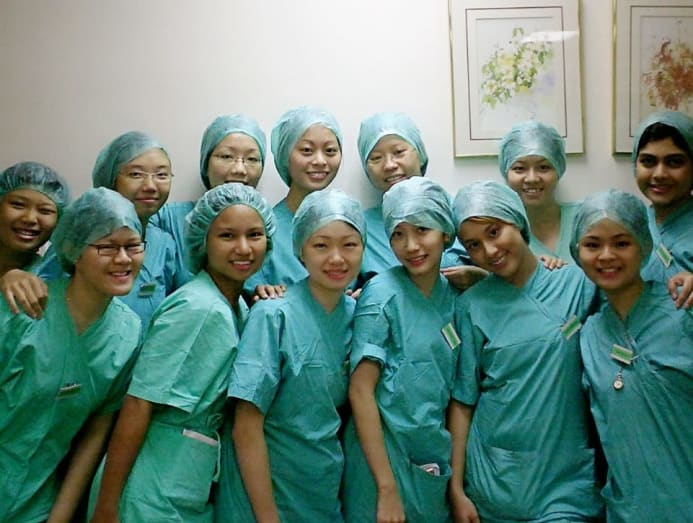 There were also extensive cancers that most people may not even be aware of. Lau's most unforgettable procedure was assisting with a complex facial cancer surgery which involved removing and reconstructing the patient's entire face, including the cheekbones, eyeballs, eye sockets and jaw to remove the tumour.
"Being a surgical scrub nurse is very different from bedside care. There is a lot of action and it is very intense. Cases are stacked back-to-back and can almost instantaneously take a turn for the worse so you always have to be on your toes," said Lau, who loved the adrenaline rush of saving lives and described it as a calling.
Few would expect that the nurse would go from the surgical table to a stint in insurance and banking, and eventually find her passion at the dining table serving up dish after dish of lala white bee hoon and crab bee hoon. Today, the co-founder of JB101 FIREWOKZ operates two successful zi char stalls and is about to open a third this year.
WHEN OPPORTUNITY KNOCKS
We may live in an age of job-hopping, but few have made such extreme career switches as Lau. "While I may be an introvert, I am also a thrill-seeker. I always felt that there is more to life than just doing one thing," the 39-year-old admitted.
Despite the long hours and intensity at the operating theatre, Lau found time after work to sell insurance. Sometimes, she would do her morning nursing shift from 7.30am to 3pm, then meet clients into the night, working 14 to 15 hours each day.
Three years later, she left nursing to become a full-time insurance agent. This eventually paved the way for a career in banking six years later. At the age of 29, she joined a bank as a wealth specialist, offering insurance to high net-worth customers.
Then in 2016, an unexpected new opportunity presented itself. "My husband came home from reservist with a "lobang" (Singlish for "opportunity") to open a Kay Lee Roast Meat franchise stall," said Lau, who had then just given birth to her first child.
Deciding to take a leap of faith, Lau and her husband Phil Phua, 38, invested every penny they had in the franchise, opening a small stall at WCEGA Tower in Bukit Batok.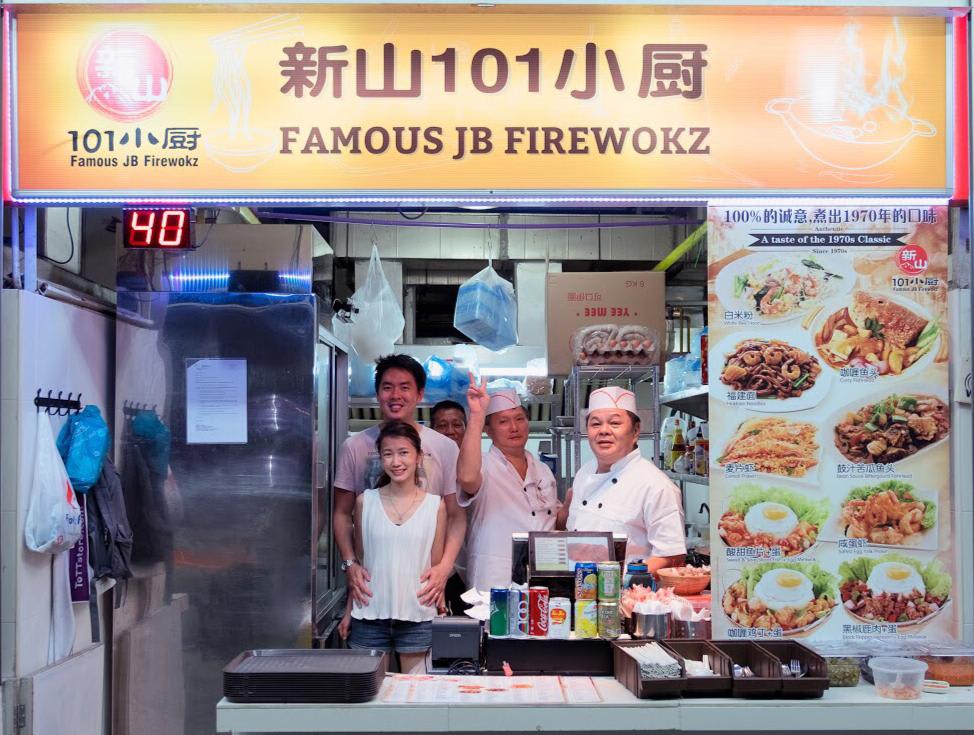 The couple had no experience in F&B but they knew the chefs at a famous zi char restaurant in Taman Sentosa in Johor Bahru well, as they often drove there to eat.
"We asked them to come and help us, but they said chopping meat was not challenging enough and helped us find others who would do it," she said.
But the couple had a brainwave. "We thought, why not open a zi char stall next to the Kay Lee Roast Meat franchise and hire the JB chefs to work there instead. That would lure more people to come to WCEGA Tower. That's how JB101 FIREWOKZ came about," Lau added.
STARTING FROM ZERO
Starting afresh in a new industry is undoubtedly challenging. F&B, however, is notoriously gruelling. The young mumpreneur, who kept her full-time job for two years to help fund the business, would spend after-work hours at the zi char stall assisting with the dinner crowd, sometimes taking orders with her one-year-old in her arms.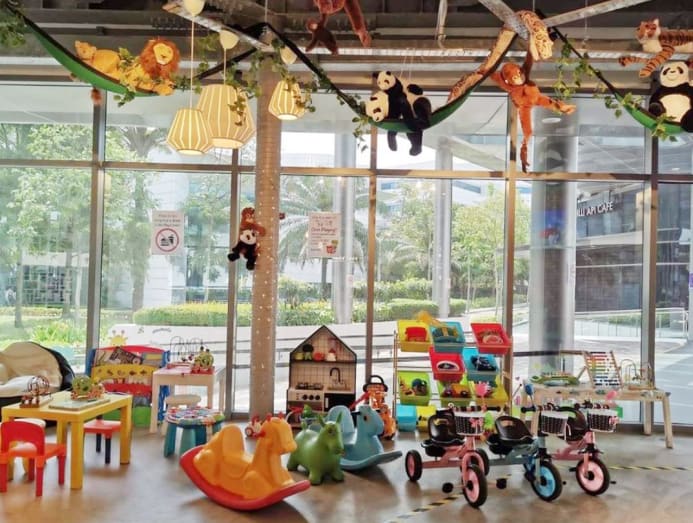 "Due to our lack of experience, we didn't know that there was a hierarchy in the kitchen, and that the chef could not wash dishes. So we did not hire any washing aunties. We also didn't know the requirements of taking over as an operator of an F&B business, which included washing the toilet," recalled Lau.
"So after the dinner crowd died down, I would squat down to wash three to four tubs of more than 200 dishes each night. This was not only physically demanding, the water seeped into my gloves so after washing dishes, no matter how I washed my hands with Dettol, they would still stink of belacan. You just cannot get the smell off," she added.
"My duties also included washing the toilet every day. Although it was quite gross, I was used to cleaning up poop and blood as a scrub nurse. So it felt like I was back to the good old days," she laughed.
For the first six months of the business, Lau and her husband would also head to Jurong Fishery Port at 3am each day to buy a few fresh crabs to test a crab bee hoon dish with their customers. "The stall owners would laugh at us. They would say, 'Why are you buying only three crabs if you run a zi char stall'," she said.
However, Lau's banking background had taught her to be prudent with cash flow and take calculated risks. And her nursing experience had taught her not be afraid to work hard, and to always anticipate what she needed.
These eventually helped the business pull through. While the Kay Lee Roast Meat franchise suffered losses and closed down after about a year, JB101 FIREWOKZ took off, and crab bee hoon became one of their signature dishes.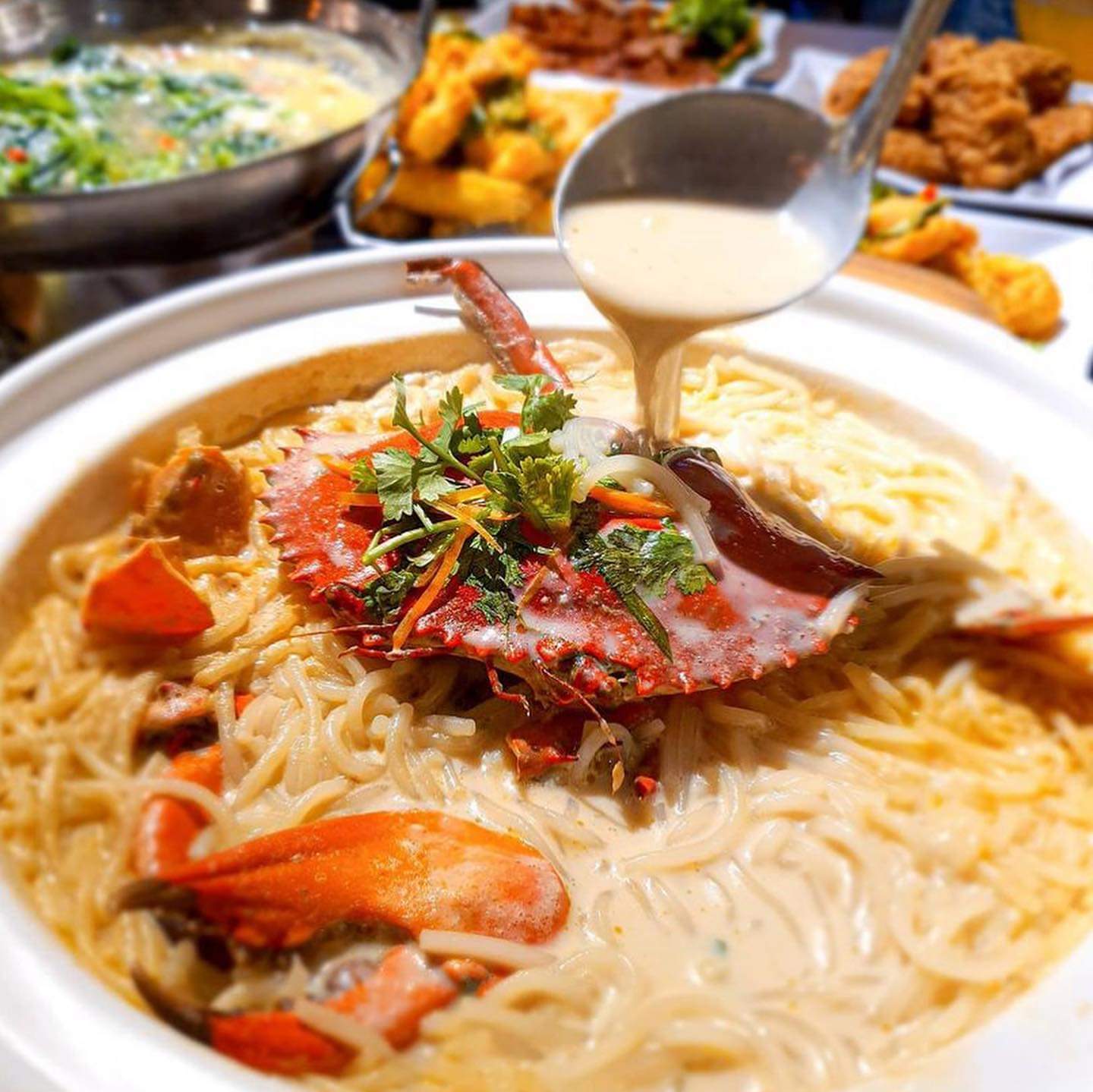 Two years later, in 2018, the couple opened their second outlet at Science Park II, and Lau, who was then expecting her second child, quit her banking job to focus on the business.
DEFYING DOUBTERS
Despite the brisk business, there were other daily struggles. From chefs and employees to suppliers and contractors, zi char is still a male dominated industry, Lau noted.
"When I speak to them, they would look past me and refuse to talk to me ... this is especially true for older guys. If my husband were beside me, it's as though I don't even exist. Sometimes, they would even ask to speak to my father, assuming I was a second-generation hawker," she said.
Nonetheless, Lau did not let this break her stride. "As women, we may wonder why we keep getting brushed aside. But at the end of the day, it doesn't matter what society thinks as long as we know we are the brains behind the business," stressed Lau, who added that she is the strategist of the business, while her husband takes charge of operations.
"Women are visionaries, so believe in yourself, trust your instincts and don't settle for anything less because of your gender. Show your children and the generation to come that women can be more," she said.
In fact, the entrepreneur has always made it a point to stand up to doubters. "I am the middle child in a large family and grew up among smart siblings. I was not smart or outstanding, and as an introvert, I was awkward and would be bullied in school. Everybody had low expectations of me," she said.
"Even when my mum first found out I started a zi char business, she was against it and worried I would end up bankrupt. Part of me always wanted to prove that even though people don't think much of me, I can do it," she added.
Perhaps that is what propelled Lau to seize opportunities and plunge into such diverse and challenging fields of work in the first place. "I may be quiet, but I'm stubborn and I love to prove people wrong. Carving a business out of nothing has been my greatest accomplishment," she said.
CNA Women is a section on CNA Lifestyle that seeks to inform, empower and inspire the modern woman. If you have women-related news, issues and ideas to share with us, email CNAWomen [at] mediacorp.com.sg.