Paralysed at 20, she now fights for disability rights in Singapore
Quadriplegic Fathima Zohra tells CNA Lifestyle that she hopes Singaporeans will "start treating disabled people as a part of society, because we can co-exist".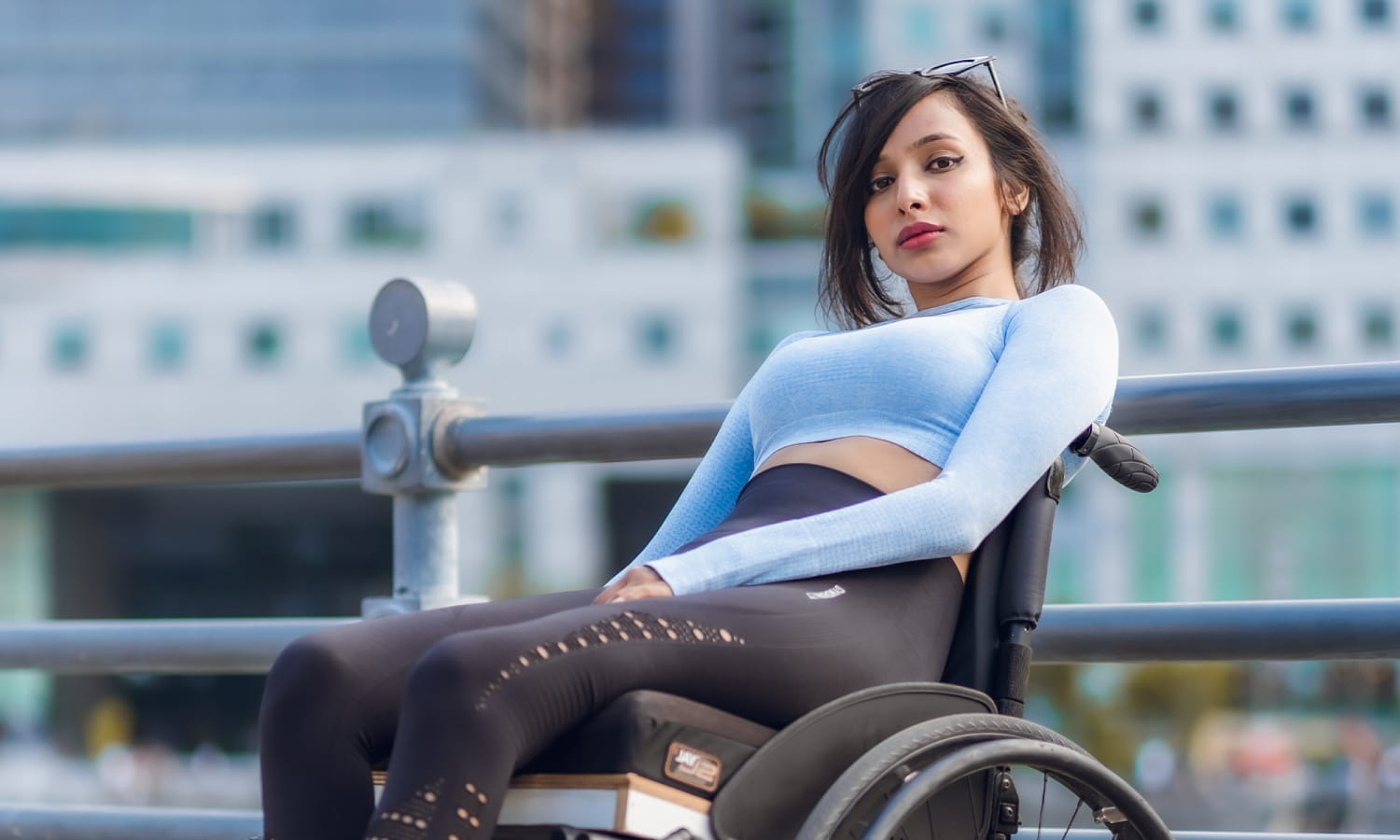 At 20 years old, Fathima Zohra was a fit and healthy student, part-time model and social media influencer. The young Singaporean was on the cusp of her life.
And then one day, during a trip to India, the car she was riding hit a tree. Zohra was instantly thrown from the backseat to the windshield.
Life as she knew it changed forever. 
What can society do better for people with disabilities? A group of activists and volunteers got together to embark on a three-day wheelchair expedition across Singapore to raise awareness and funds for local charity SPD (Society for the Physically Disabled).
"I was instantly paralysed from the neck down. I had a minor brain injury, and a very severe spinal cord injury – every muscle that is below my neck was paralysed, meaning the muscles that should help me breathe, were affected too," shared the 24-year-old, who also goes by the name Zoe Zora.
As she faced the reality of her injuries, she became "an emotional, mental and physical wreck".
"For a long time, I didn't really want to move forward in life," she shared with CNA Lifestyle. "I didn't know who I was anymore".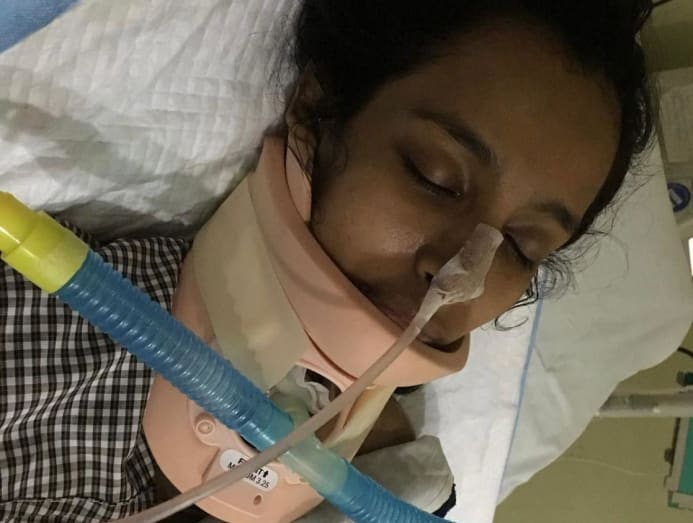 Most people think she's a paraplegic, she explained, since she can move her arms.
"But I have limited function in my limbs and I'm constantly in a lot of pain. Any amount of paralysis in the upper limbs classifies you as a quadriplegic," she explained.
It may sound like the scariest word in the world, but the fighter in Zohra has since come to terms and even embraced her situation. 
Suddenly becoming disabled might be "one of the most heartbreaking experiences (Zohra) had to go through". What it took was a demoralising doctor with terrible bedside manners to turn things around for her. 
A year and a half into her injury, she went to see an orthopaedist. At this point, she was recovering and starting to feel better.
"I was so joyful, I asked him when I was going to walk again," she candidly shared. "And do you know what he did? He laughed at my face and told me I had very great ambitions."
Zohra went home and broke down.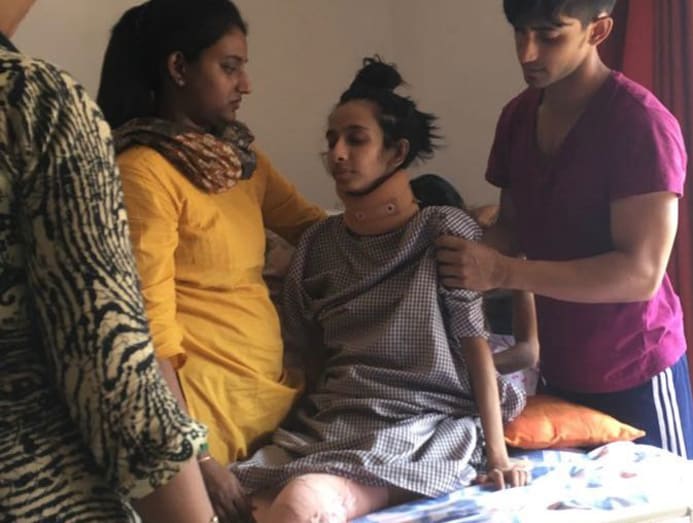 "I was 21 years old then and I was so motivated to get better, but this put me down so bad. It made me feel terrible," she said. "Isn't a doctor suppose to make me feel better?"
The entire episode turned out to be her biggest motivator. 
"Yes maybe I can't ever walk again, but it's not like I can never do anything ever again," she shared. " That's when I said to myself that 'I'm not going to let somebody else tell me what I am capable of' and I took it into my own hands.
"It was my turning point. You know, he may have said this. And I love proving people wrong," she added with a smile. 
That's when Zohra's whole fitness journey restarted. She decided to join the gym, did more physiotherapy and took it upon herself to become stronger physically.
Four years after that fateful accident, Zohra now works full-time as a programme manager at Runninghour, a sports co-operative which integrates people with special needs through running. She's also an active disability and mental health advocate who still manages to find time to continue modelling. And run an Instagram account (@zoraaax6) filled with motivational captions, beauty favourites and her inspiring fitness journey for her thousands of followers.
It's through the process of coming to terms with her condition that she found a new purpose and a voice. And she's been very vocal about it.
"I'm so loud about my disability because I want people to get comfortable with seeing people with disabilities everywhere," said Zohra. "You'll see me at the beach, you'll see me at restaurants. And I do this in hope that society starts treating disabled people as part of society too, you know? Because we can co-exist."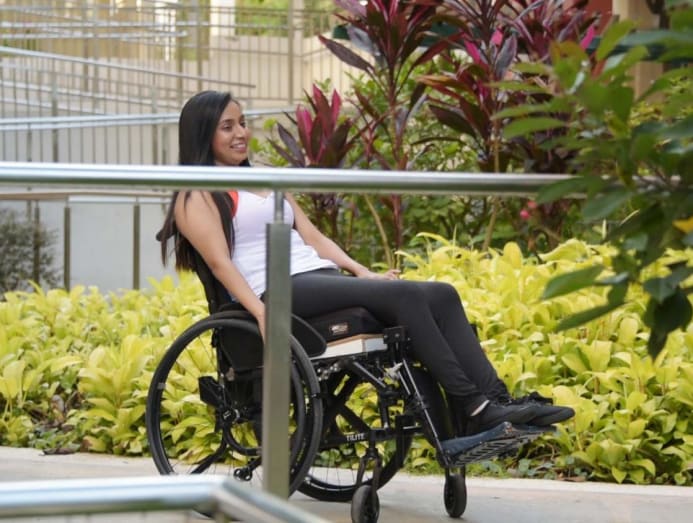 There have been daily incidents which prompted her to speak up.
"I live with a very visible disability. I work full-time and I'm constantly outside in public places. And because I use public transport, it has called for a lot of questions from people who randomly approach me asking me what happened to me," she explained.
"Not many people realise that a personal question like this would mean that I'm being taken right back to that traumatic experience in my life. It could affect me mentally even if I was having a happy day before."
Other deeply affecting incidents include strangers coming up to touch her legs asking if she can feel it.
"It's hard being a woman in today's society, but can you imagine being a disabled woman?" she said. "So I decided to fight for better representation. I don't want any female to ever feel the way I did as a disabled woman."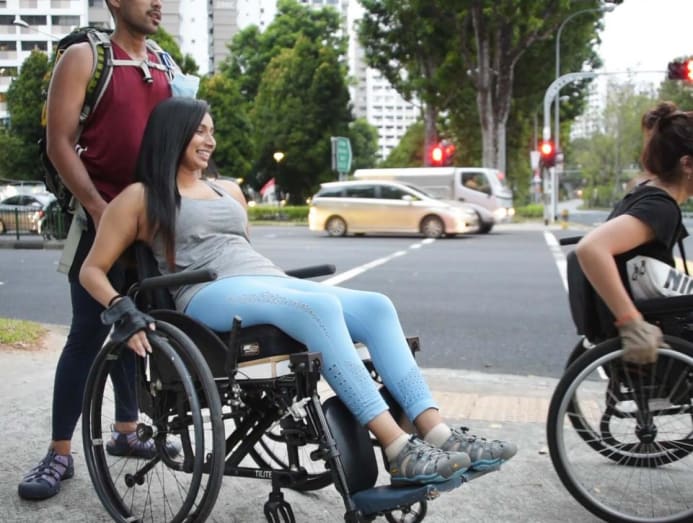 Advocating for the disabled and educating the able-bodied about being inclusive has been key for Zohra, who received the Goh Chok Tong Enable Award in 2019.
The award is a Mediacorp Enable Fund initiative that aims to recognise the achievements of persons with disabilities.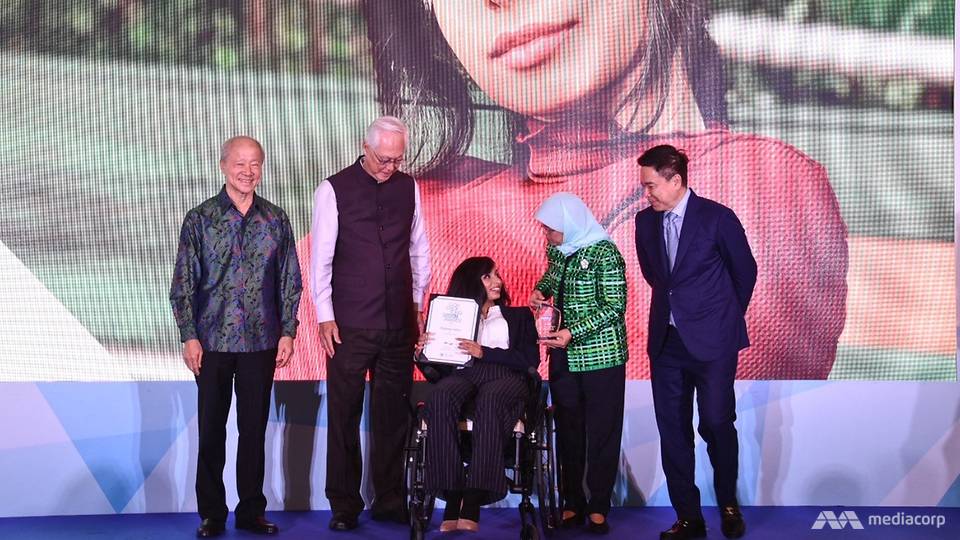 "Society immediately sympathises or pities us, but what we require more is, I think, just encouragement. It makes a huge difference for anyone with a disability," she said to CNA in 2019 after receiving the award. "This award is giving us a lot of power. Because with this, we are motivated to change the perception of society."
That's why it was important for Zohra to be part of movements that raise disability awareness. In fact, back in September, she took part in a fundraising activity for the Society for the Physically Disabled (SPD). The event was a 72km trek across Singapore on wheelchairs and she was one of two participants who were wheelchair users.
Despite suffering chronic pain and side effects from her medications, Zohra said lending her voice to various organisations such as SPD, the Muscular Dystrophy Association of Singapore and Make The Change keeps her going.
So how can Singapore better embrace the disabled community?
"Advocate for accessibility when you don't see it. Question and check with management, authorities because it doesn't have to be just our fight," she said.
For Zohra, the most important thing she wants Singaporeans to know is that people with disabilities (PWDs) are "people first, before our disabilities".
"We are not what happened to us," she said. "Singaporeans can be more understanding, kinder and try to educate themselves by asking the right questions. Look at us without pity, and as people who can achieve just as much as everyone else."
The Mediacorp Enable Fund (MEF) is a charity fund that aims to help build a society where persons with disabilities are recognised for their abilities and lead full, socially integrated lives. The fund is administered by SG Enable, with Mediacorp as its official media partner. ESM Goh Chok Tong is the Patron of the MEF. To support persons with disabilities through the MEF, please visit www.mef.sg.