7 people every woman needs in her life: The work wife, fellow mum, therapist and more
Perhaps it's time to audit your social circle this year for a more empowered you. CNA Women's Hidayah Salamat offers a list of keepers.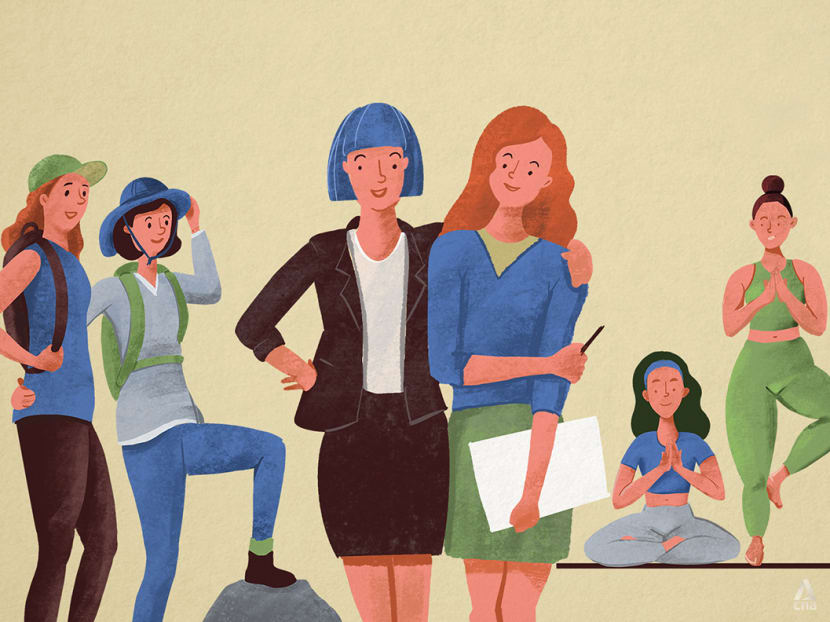 If you're one of those people who spent their time during the pandemic with their nose buried in a self-help book, you've probably read this advice before: Want to be successful? Audit your social circle. 
Entrepreneur and author Jim Rohn, who is credited with mentoring the likes of Herbalife's Mark Hughes and Tony Robbins, once famously said: "We are the average of the five people we spend the most time with." 
Rachel Rodgers, a US lawyer, entrepreneur and coach, dedicated pages of her book We Should All Be Millionaires to the "annual friend review".
The idea is that you look closely at the people you're regularly in contact with – in millennial-speak, people in your "tribe" – and decide who is contributing to the person you want to be and who isn't. For example, if someone is a great source of comfort to you, you might keep them on the list. And if someone constantly drains you of energy each time you meet, you could meet them less or even cut them out.  
Naturally, some of us might baulk at this seemingly merciless and controlling way of going about our relationships. But if you study the literature (that is, do a cursory Google search and scan the first-page results), it's really not about managing others, but managing yourself. 
The fact is, we don't have the time and energy for everybody, and this will get more and more urgent as we age. 
Perhaps we can look at it not as eliminating the people who don't "contribute", but welcoming and embracing more of those who make us feel good. This is, of course, deeply personal, but we'd like to make some suggestions. 
If you have these people in your life, treat them well. If you don't, find them.
1. THE CHEERLEADER
Sometimes, it's helpful to have someone point out the blind spots in your hopes and dreams so you can stay grounded. Most times, however, and especially with women – who are often more prone to self-doubt – what you need is someone with a positive perspective. 
Who are the people you can rely on to offer creative solutions? Who's always saying "I believe in you"? Who sends you little texts and gifts to celebrate everything from your birthday to the last day of your period? Go out of your way to make them feel appreciated.
2. THE GO-TO HAIRDRESSER
The people in your tribe don't necessarily need to be family, friends or colleagues. It can simply be someone so good at their job that they make you look good, too. 
Mine is my neighbourhood hairdresser. She washes and dries my hair, and when it looks like I need a bit more pampering (after three years she now knows without having to ask), she throws in a quick shoulder massage. It takes just five minutes to walk there from my house, I pay only S$15 and I walk out of the salon feeling like a million bucks. 
Maybe for you it's a nail technician, a facialist or the person who threads your eyebrows – if they consistently make you look and feel better than when you came in, put them on your speed-dial.
3. THE DATE
Want to try a new restaurant, go to a candle-making class or explore the hiking trail that's gone viral on TikTok? These people say "yes" to such adventures, which I've found to be a precious trait in a pandemic. Having them in your life allows you to get out of your mind and into the world. Instead of staring at the wall at home and catastrophising your problems, you're out making memories and, hopefully, finding creative solutions to those problems. 
4. THE FELLOW MUM
Mums need other mum friends. No matter how well-meaning your non-mum friends are, they don't really know what it's like being one. A fellow mum lets you discuss your children endlessly without guilt – and helps you source for pediatricians, masseuses, babysitters and kids' activities. Most importantly, have people around you that constantly remind you you're not a bad mum. 
5. THE WORK WIFE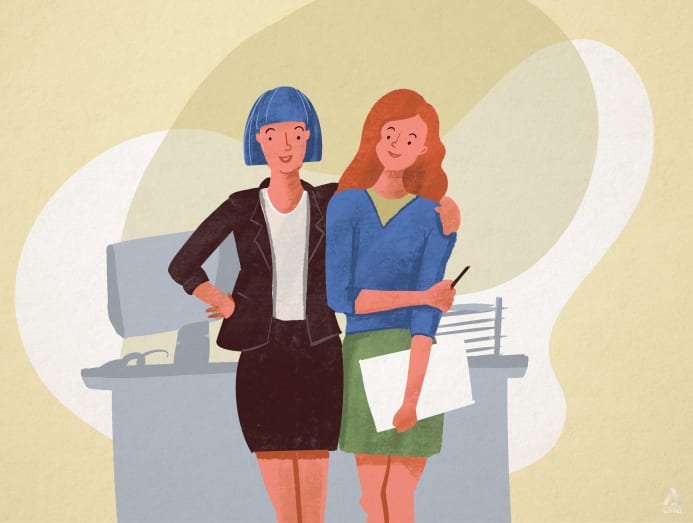 There's the co-worker and then there's the work wife. A co-worker is someone who understands the complex and unique dynamics of your workplace environment, and can validate, commiserate or encourage where needed. 
A work wife (man or woman – it doesn't matter) is someone you might have a social life with outside of the office – someone you can trust with the NSFW (not-safe-for-work) parts of your life, like when you're hungover or going through a break-up. 
Bonus points if they mention your name for good opportunities at work and stand up for you in a misunderstanding. 
6. THE FITNESS BUDDY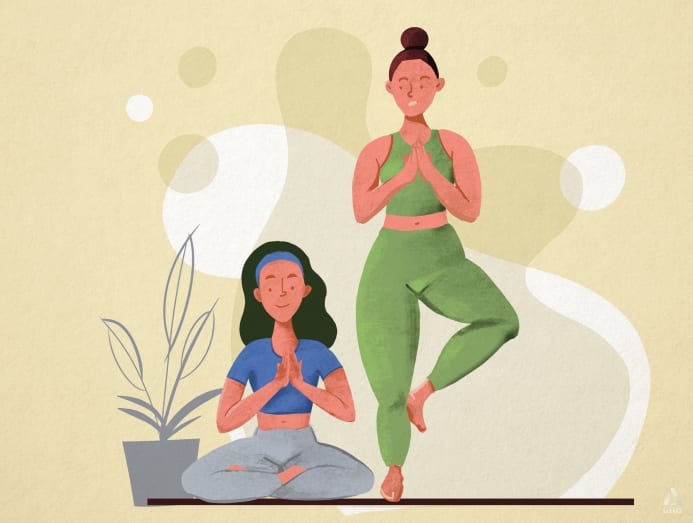 Whether it's a personal trainer, a yoga instructor or different friends for the different classes you want to try, it's always helpful to stay close to the people who care about your physical wellbeing. 
Just being in their company, whether in person or virtually, can give you the boost of motivation you need to get out of bed and hit the gym or start making healthier food choices. 
7. THE THERAPIST
Contrary to popular belief, you don't need to suffer a mental illness to have a therapist. It can be part of your upkeep, like your weekly pilates session or monthly massage. 
A therapist can help you understand yourself and your emotions better, understand the people around you better, help you through difficult situations and prepare you for life changes, all of which can make reaching your milestones as a woman and a person a lot smoother. 
Therapy fees these days can start at S$60 for an hourly session, which is relatively affordable, but if you're not able to fork out the cash, you can always try and make friends with one. 
CNA Women is a new section on CNA Lifestyle that seeks to inform, empower and inspire the modern woman. If you have women-related news, issues and ideas to share with us, email CNAWomen [at] mediacorp.com.sg.