'Please blur out her face out of images': Gigi Hadid asks media to protect her baby girl
The model and new mum penned an open letter to the press, asking them to let her daughter "live as normal a childhood as possible".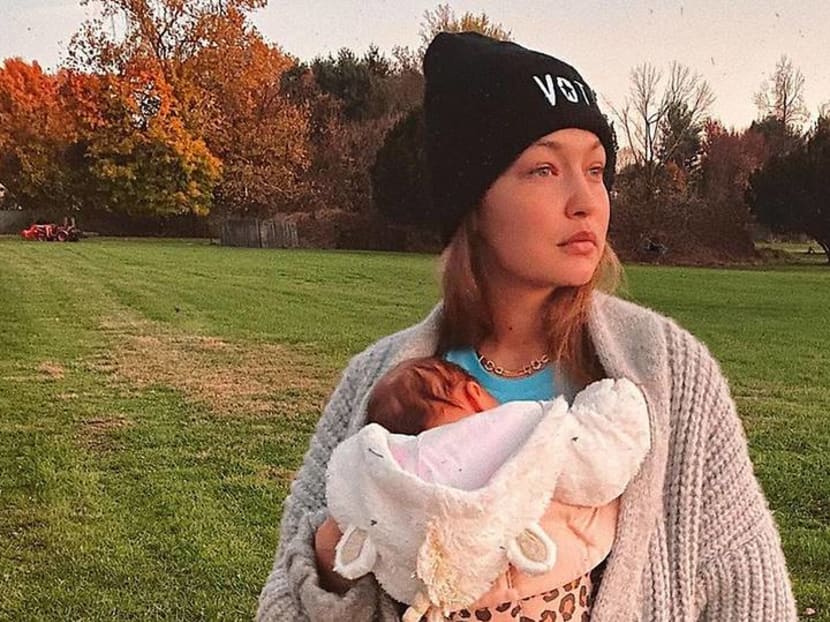 Gigi Hadid went on Twitter on Tuesday (Jul 6) to highlight her worries as a mum, especially as a parent who leads a public life. She has a 10-month-old baby, Khai, with singer and former One Direction member, Zayn Malik.
The 26-year-old American supermodel was particularly worried about her daughter's privacy. "You know we have never intentionally shared our daughter's face on social media," said Hadid in the letter. 
Hadid has posted photos of her baby in a stroller, or of herself carrying her in a baby carrier on social media, but has never revealed baby Khai's face. 
"Our wish is that she can choose how to share herself with the world when she comes of age, without worrying about a public image that she has not chosen."
While the letter spoke of her plea to the media and public to blur out her daughter's face in images, she also expressed her gratitude towards those paparazzi who showed her that respect. 
In particular, she highlighted those who heeded her request to keep their distance when she and baby Khai visited New York City.  
"I see you and I appreciate it," said Hadid. 
The star also dropped hints about how it is still "as overwhelming and disorienting" for her, as an adult, to deal with dramatic paparazzi on a daily basis.
The stress that comes with being a new mum can often be overwhelming, "without the stress of the media circus", she said.