What makes Singapore women happy? Not money or career success, survey says
A survey by Virgin Active Singapore found that nine in 10 adults defined happiness as leading a healthy lifestyle, with some differences between men and women.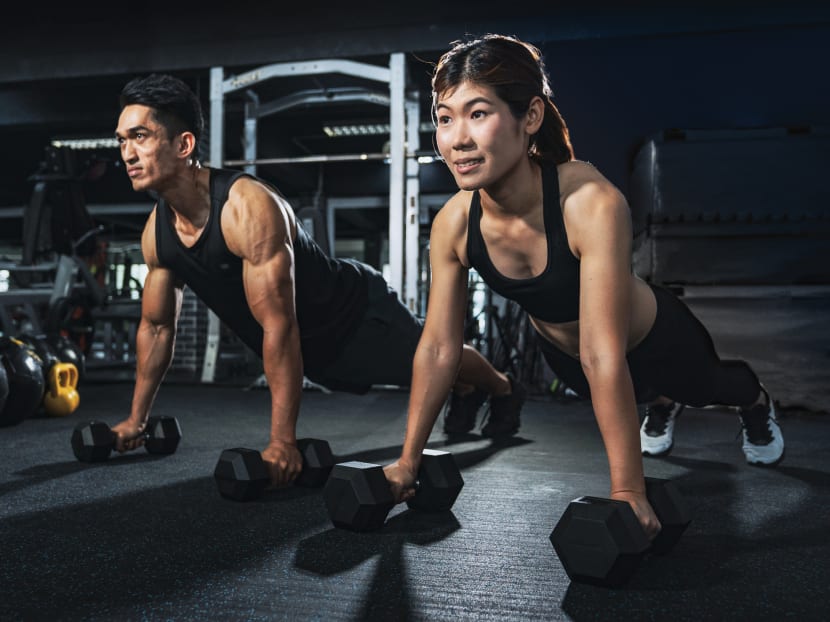 Are you happy with your life right now? Are you happy with both your physical and mental wellbeing? And if you had to choose between having a successful career and being physically healthy, which would it be? 
That's what Virgin Active Singapore wanted to find out – and what led to the gym's Live Happily Ever Active survey in May, which explored the key factors leading to happiness in people aged 25 to 54 years. The survey attracted 510 women and 490 men.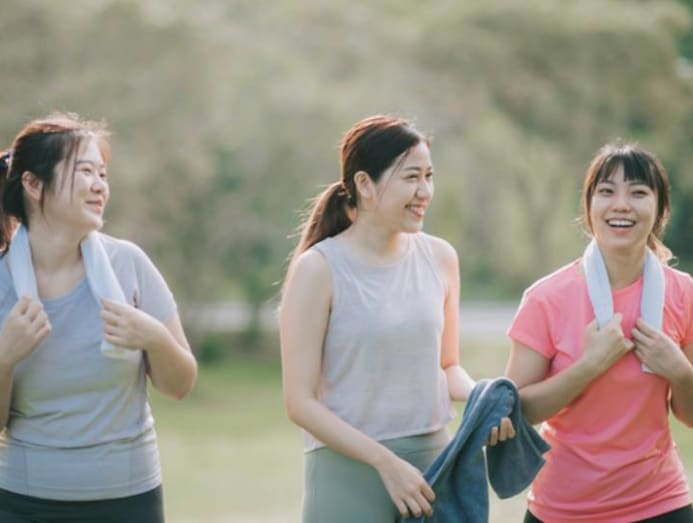 One of the key questions it asked: Which aspects are you happy about at this point of time? Respondents could choose from a range of options, from finances to relationships, career, health and more.
The gym told CNA Lifestyle that women picked good relationships with loved ones (70 per cent), followed by having good physical health (59 per cent). The bottom two aspects were financial stability (45 per cent) and career or educational success (33 per cent).
The findings for the men were similar, with the top two picks being having good relationships (67 per cent) and being physically healthy (53 per cent). Financial stability (50 per cent) followed closely behind. 
IT IS IMPORTANT TO FOSTER HAPPY RELATIONSHIPS
While stricter social distancing regulations have made it harder to connect with loved ones in person, having happy relationships was still top of mind for women – 357 of them said it was key to their happiness.
So making an intentional effort to maintain healthy relationships with family and friends, such as organising a virtual girls' night in and scheduling an online pilates class together, may help women feel happier. 
IT PAYS TO KEEP ACTIVE
A high number of respondents – 95 per cent of women and 97 per cent of men – said that being active had an all-round positive impact on them, physically, mentally and emotionally.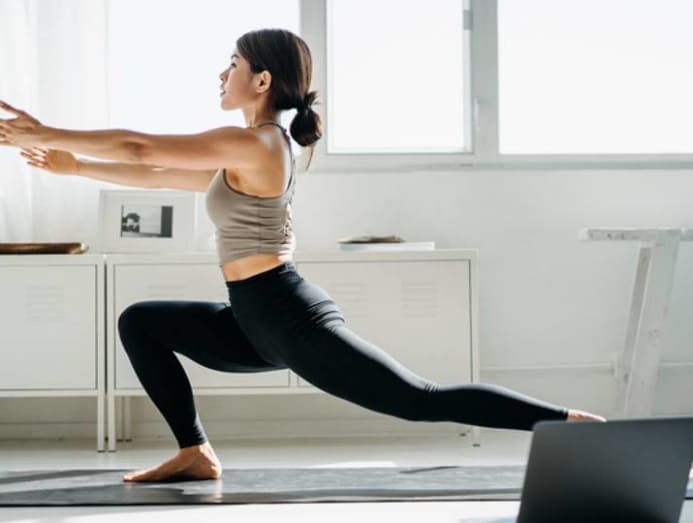 Citing the mental health benefits of exercise, 306 women said being active helped them to destress, feel refreshed and feel strong physically.
Among women aged 25 to 34 years who chose to stay active, 16 per cent preferred outdoor sports such as tennis or basketball, while 22 per cent preferred to stream a fitness class at home.
Millennial men, on the other hand, showed a higher preference for outdoor activities: 33 per cent of them preferred outdoor sports while just 13 per cent chose online classes.