Why Singapore women should set aside money for health insurance – and how to do it smartly
It's all about protecting both your health and your wealth, while balancing your protection and savings needs.
In partnership with UOB.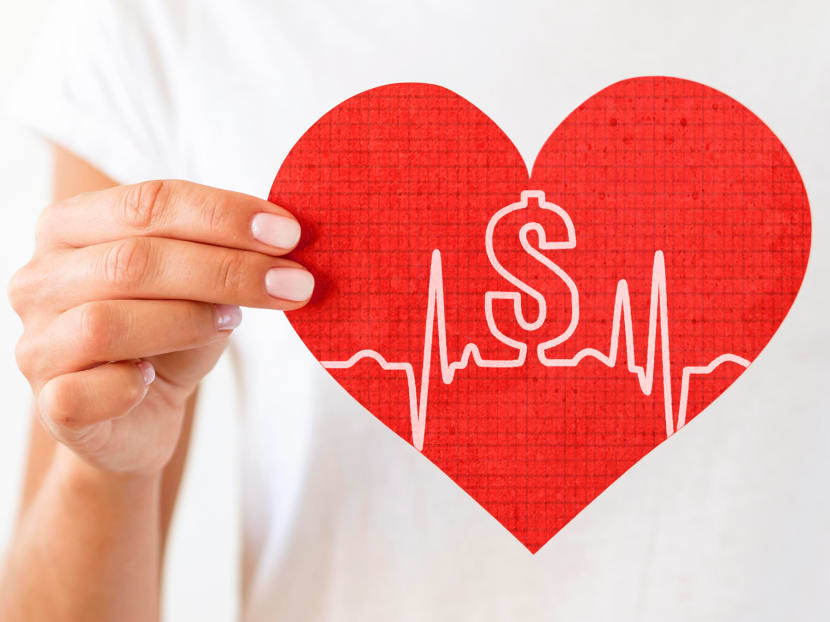 Since turning 40, I've found myself thinking a lot more about my health and mortality. When I go for my annual health screening, I'm reminded that I'm of the age when I should start including certain screenings like mammograms as I'm now at higher risk of breast cancer.
It is also at this age that I see more elderly loved ones and relatives pass away or be diagnosed with major ailments. The uncertainties in life feel even more pronounced over the past year as I'm inundated almost daily by news of COVID-19.
Amid these sobering thoughts, I count myself lucky that I have not had any major health scares and have the peace of mind that should I be struck by any misfortune health-wise, my husband would not be financially burdened with caring for me or our children.
I bought my first health insurance policy once I started working – and made sure to review my policies with major life changes, like when my first child came along.
However, this is not the case for everyone.
Even as more women in Singapore are placing a priority on growing their savings, more than one in four women are still not sufficiently protecting their savings with insurance, in the event of a critical illness. This is according to a 2017 survey conducted by United Overseas Bank (UOB) and Prudential Singapore of more than 800 women in Singapore.  
Regardless of the life stage we are in, it is important to ensure we have the right insurance in place to see us through health crises and higher healthcare-related expenses as we age.
CNA Women asked industry experts for useful tips on how women can use health insurance to safeguard their health and well-being.
KNOW WHAT IS AVAILABLE
Health insurance is what would help you pay for your healthcare costs in the event of an injury, illness or disability.
There are five main types of health insurance, one of which is hospital and surgical insurance. Singaporeans and Permanent Residents are automatically covered under MediShield Life, regardless of age and health condition.
Administered by the Central Provident Fund Board, the basic hospital and surgical insurance plan helps to pay for large hospital bills and selected costly outpatient treatments, such as dialysis and chemotherapy.
MediShield Life covers the basics, like hospitalisation in B2 and C wards in public hospitals. But if you prefer to be admitted to a better type ward or private hospital, you can get additional coverage by upgrading to an Integrated Shield Plan provided by private insurance companies.
Other health insurance includes critical illness insurance, which gives you a lump sum to help with expenses if you are diagnosed with a major illness like cancer, and hospital cash insurance, which gives you a fixed amount of cash for each day you are hospitalised.
Health insurance also includes disability income insurance – this replaces your income when you are disabled and unable to work – and long-term care or severe disability insurance like ElderShield, which will pay for the care you need if you are severely disabled.
START AS SOON AS POSSIBLE
Topics like cancer and death may not feel like pressing issues when you are young. But financial experts recommend getting health insurance as soon as you can afford to and when you are in good health.
If you wish to buy private health insurance, you should do so before you develop medical problems, otherwise the insurer may exclude coverage of those conditions in your policy, said R Sivanithy, Master Trainer at Institute for Financial Literacy (IFL), a collaboration between Singapore's national financial education programme MoneySense, and Singapore Polytechnic Enterprise.
"There are certain types of illnesses or conditions such as breast, ovarian and cervical cancers that can afflict women at any stage of their adult life. So, it would be advisable to ensure you have proper critical illness cover, which can replace any lost income due to inability to work for a period of time," he said.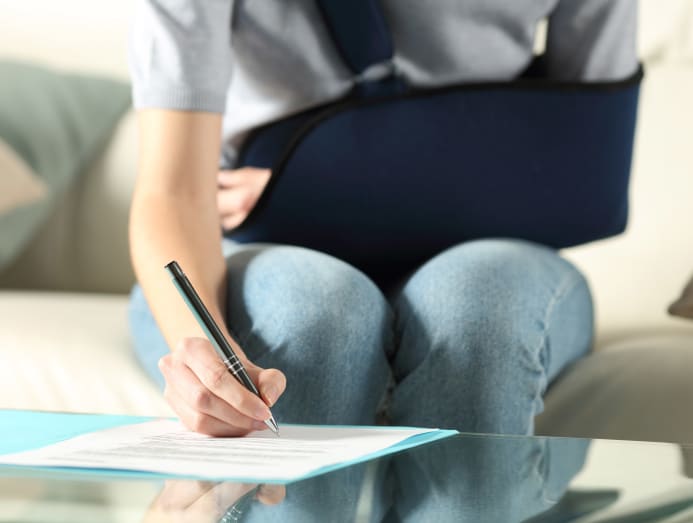 Eugenia Tan, Head of Emerging Affluent and Mass Segments at Prudential Singapore, said: "Everyone should have basic health insurance in place right from birth. As we grow older and our needs change, we should add on coverage accordingly."
For instance, when you're planning to have children, you can consider maternity insurance that provides coverage in the event of complications during the pregnancy and after birth, she said.
"Regardless of the life stage you are at, hospitalisation should be taken care of first. This is especially if you prefer staying in a private hospital or in A, B1, B2 and C wards," said Chung Shaw Bee, Head of Deposits and Wealth Management at UOB. "If you are currently earning an income, start looking into critical illnesses and disability coverage."
CONSIDER THE COVERAGE YOU NEED
The 2017 Protection Gap Study by the Life Insurance Association Singapore (LIA) noted that while each individual needs an estimated S$317,000 in critical illness protection needs, the average Singaporean only has around S$60,000 in coverage, leaving a critical illness protection gap of around S$257,000.
The critical illness protection gap is the shortfall in the amount of money needed to meet one's financial needs before one is able to return to work.  
Financial experts also advise maintaining a savings balance of at least six months of your monthly expenses as emergency funds.
The amount you need for a rainy day may be even higher if you have dependants and have to factor in their daily needs if you are unable to provide income for them over an extended period of time.
And as every woman has her own specific needs and expectations of care, industry experts said it is important to work with a qualified financial consultant or adviser to figure out how much coverage you require.
To save on premium costs, you can take advantage of bank perks, such as complimentary female-related cancer insurance coverage from the UOB Lady's Savings Account. It provides free coverage of up to S$200,000 from Prudential for six female cancers and also gives you other medical, dental and wellness benefits.
BALANCE PROTECTION WITH AFFORDABILITY
While you want to be adequately protected from unforeseen circumstances, the insurance premiums should also be affordable over the long-term – health insurance premiums do increase with age and should not compromise other important life goals, such as saving for retirement.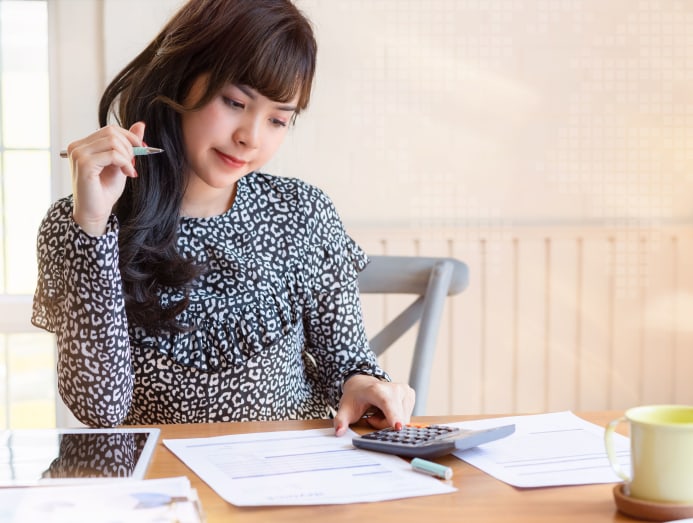 "When deciding on the amount of health insurance to buy, you should consider balancing your hospital or ward class preference and the level of income protection that you would want should you fall ill or become disabled, against the long-term affordability of supplementary plans," said IFL's Sivanithy.
He noted that about 70 per cent of Singapore residents have Integrated Shield Plans, where some cover for a higher-type ward (A or B1) in a public hospital, while others cover admission into a private hospital.
However, two-thirds of all patients choose B2 or C subsidised wards when they are admitted to hospitals, such that they may not have fully enjoyed the benefits of the plans, he said.
"You should always aim to save before you spend every month," he added. "You don't want to be insurance-rich but cash-poor."
Though this can vary among individuals, he recommended a minimum savings of at least 10 per cent of your net pay, and not spending more than 10 per cent of your annual income on insurance premiums, as a guideline.
BUY WHAT MEETS YOUR NEEDS
You should also only buy what you need by taking into account your family health history, financial situation, assets, liabilities and dependants' needs.
Over-insuring happens when your coverage is more than your current liabilities and your family's potential loss of income, said Leaf Tan, a personal wealth manager with 25 years of experience in managing insurance and retirement portfolios.
"To prevent that, you have to know what your liabilities and potential financial impact to you and your family are, should adversity strike. The purpose of insurance is to ensure minimal financial impact to you and your family in such a situation," she said, while recommending allocating 10-15 per cent of your monthly income to health insurance.
Prudential's Tan noted it is quite rare to see customers over-insure.
In fact, the LIA study showed that other than having a critical illness protection gap, a working adult in Singapore also has an average mortality protection gap of around S$170,000. The mortality protection gap is the shortfall in the amount of money needed to meet a family's financial needs in the event of one's death.
"The key point to be mindful of, is to purchase insurance that meets one's unique needs and to avoid duplication of coverage," she said. So cultivate a habit of reviewing your insurance portfolio at least once a year with a financial adviser representative, to ensure you're rightly insured.   
You might also want to do so with with every life milestone, like when you start a family, while staying up-to-date with any major changes in premiums, benefits or policy rules to ensure your coverage remains relevant.
BE AWARE THAT NOT EVERYTHING IS COVERED
It is also important to understand the features of your policies and their exclusions. While MediShield Life covers pre-existing conditions, most private insurance policies do not do so.
Typically, outpatient treatments, other than for dialysis and chemotherapy, overseas medical treatment, medically unnecessary procedures such as cosmetic treatments, certain elective surgeries, costs of unapproved prescription drugs and co-payment, are not covered.
The co-payment or co-insurance is the cost you have to split with the insurer after you pay your hospital bill's deductible, which is the initial amount you have to pay before your insurer makes a pay-out. For example, if your policy has a co-insurance of 10 per cent, you will pay 10 per cent of the cost after the deductible.
To minimise co-payment costs, you can opt to buy a co-payment rider with your Integrated Shield Plan. Since April this year, there is a mandatory co-payment of 5 per cent for Integrated Shield Plan riders but some insurers have co-payment riders that can help cap the out-of-pocket expense to as low as $3,000.
GET YOUR OWN EVEN IF YOU HAVE COMPANY COVERAGE
Even if you have company insurance, it is best to purchase your own health insurance. A company's insurance coverage ceases once you leave or retire from the company.
When that happens, you may not be healthy enough to get your own health insurance, and a company also has the right to change its corporate insurance coverage, said Leaf Tan.
"Comparatively, personal health insurance usually has a higher claim limit, which helps to cover against long-term, costly medical bills. This is essential for treatment of critical illnesses such as cancer, which can cost up to thousands of dollars," said Prudential's Tan.
"The amount and type of insurance provided by employers also varies from organisation to organisation and may not meet the full spectrum of one's needs."
For more great ideas for you and your money, visit www.uob.com.sg/women.
CNA Women is a section on CNA Lifestyle that seeks to inform, empower and inspire the modern woman. If you have women-related news, issues and ideas to share with us, email CNAWomen [at] mediacorp.com.sg.