Why an annual health screening is important for women – and which checks must you do
Getting an annual health screening may be the best thing you can do for yourself. CNA Women unpacks the essential things to know about health checks to help you figure out what you need, including which tests to do at different ages and if there are any you can skip.  
In partnership with Gleneagles Hospital.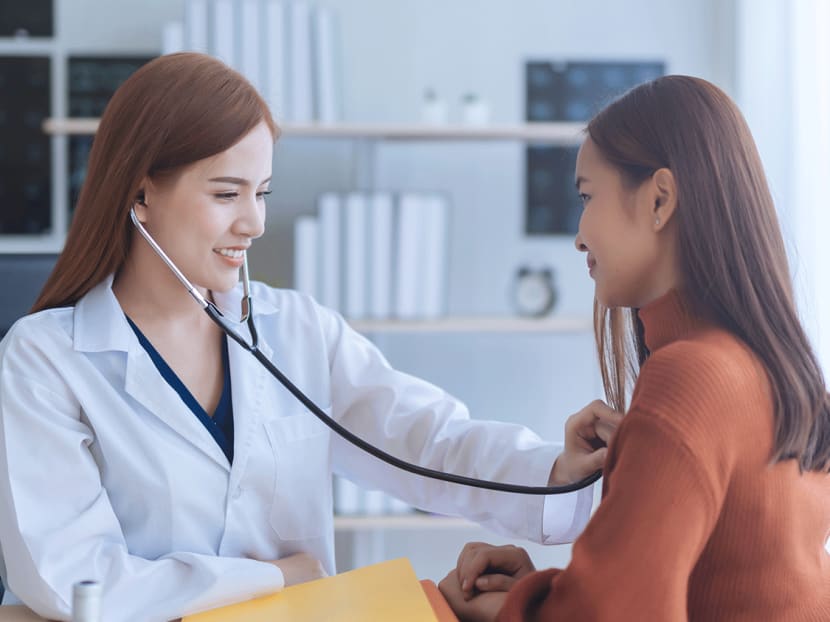 As women, we're often the primary caregivers in the family, whether married or single, with or without kids. This means taking care of everything from our parents' medical appointments to an aunt's birthday celebration to everyday school runs.
Not surprisingly, the upshot of looking after everyone else first is that many women pay scant attention to their own needs and wellbeing. Social appointments get pushed back, hobbies get put on the backburner, niggling pains and chronic discomforts get brushed off.
But if there's one thing that women should prioritise, it's their health. Simply put: You can't take good care of others if you're in bad shape. And the most crucial act of self-care to start with is to get a proper health screening.
Dr Clara Ong, an obstetrician and gynaecologist at Gleneagles Hospital, said a health screening is essential as it helps in the early detection of particular conditions.
"This can lead to early treatment and better outcomes. That's why it is important to undergo a health screening even if you feel perfectly well," she said.
Dr Edwin Chng, medical director of Parkway Shenton, emphasised that all women should get screened regularly.
"Seek advice from your doctor to determine the type and extent of screening, as well as the age at which screening needs to be initiated. This is because women of different risk profiles should start health screening at different ages, and test for different diseases and conditions.
"As such, a doctor's review and assessment are important to ensure a personalised health screening package that is relevant and useful to you," he said.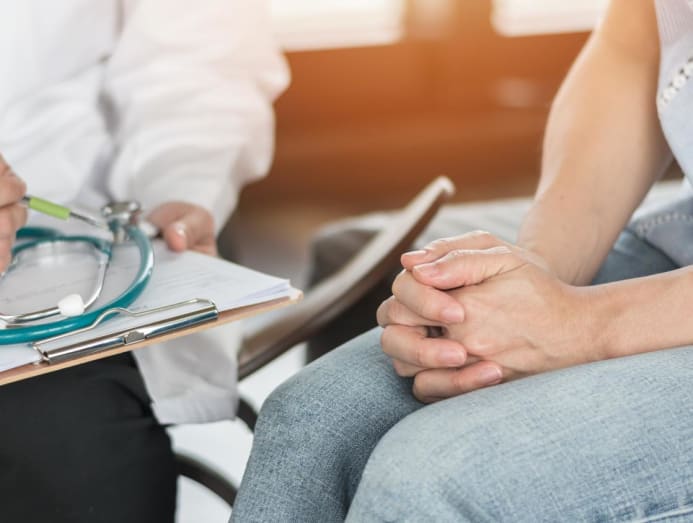 Despite the importance of health screening, however, there's very little statistics on how many women actually get them done. Dr Andrew Clayton Lee, general and breast surgeon at Gleneagles Hospital, attributed this to the wide range of ways by which they are performed.                                          
"Some women have annual health screening packages that come with their jobs; others get all the women-focused tests done at their gynaecologist. Some may see a specialist for a specific issue, or go to a GP and screen for just one thing at a time," he explained.
To help you make sense of the essential things your health screening should cover at different ages, and what tests might be optional, we ask the medical experts to weigh in.
WHAT ALL WOMEN MUST TEST FOR
In a woman's health screening, Dr Chng said that doctors are looking out for diseases specific to women, like breast cancer and cervical cancer, and those that are more common in women, such as osteoporosis.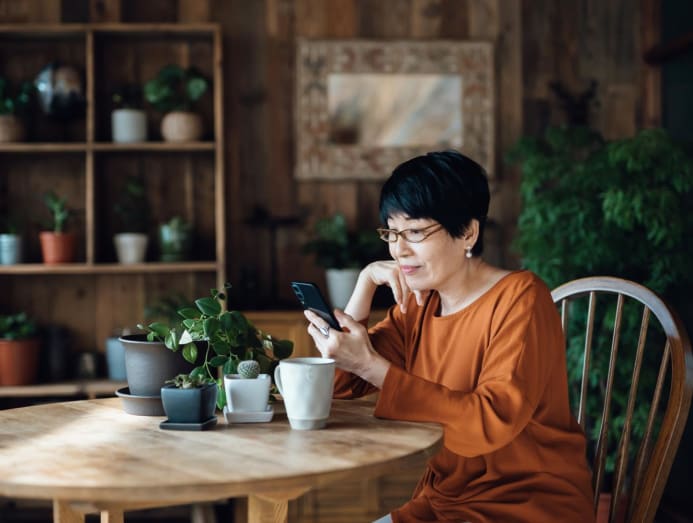 Although the age at which women should start testing regularly for different conditions may vary according to their individual risk profile – you could be a 30-something with very brittle bones, for instance, or have cholesterol issues while in your 20s – there are some suggested guidelines.
HEALTH TESTS FOR WOMEN FROM AGE 25
"Women aged 25 to 69 years old who have had sexual intercourse should screen for cervical cancer," said Dr Ong.
For those aged between 25 and 29 years old, this means a Pap smear at least once every three years, whereby a tissue sample is collected from the cervix using a spatula or brush and sent to a lab to check for abnormalities.
From the age of 30, Dr Ong recommends a human papillomavirus (HPV) test at least once every five years. Carried out in the same way as a Pap smear, the test checks tissue from the cervix for high-risk strains of HPV known to cause cervical cancer.
"These tests should be done regardless of whether you completed a previous HPV vaccine," she said.
Information from Mount Elizabeth Hospital states that early detection of cervical cancer results in far better treatment outcome and survival rates. Early stage cervical cancer has a five-year survival rate of 92 per cent, compared to 17 per cent in late stage.
HEALTH TESTS FOR WOMEN FROM AGE 40
Once you hit your 40s, regular health screening isn't just crucial, it also has to cover more ground as the odds of getting chronic diseases and cancers increase, and perimenopause (the transition to menopause) brings about physical and hormonal changes.
For women in this age bracket, Dr Chng said basic but essential tests include blood pressure to screen for hypertension; body mass index to screen for obesity; fasting glucose level to screen for diabetes; and lipid test to screen for high cholesterol.
Dr Ong also recommends that those aged 40 to 49 years old have a mammogram once a year to screen for breast cancer.
Data from the Singapore Cancer Registry shows that between 2015 and 2019, breast cancer was by far the most common cancer affecting women in Singapore, accounting for nearly 30 per cent of cases.  
According to the Singapore Cancer Society, most women diagnosed with breast cancer are over the age of 40, and chances of survival increase with early detection – lending further weight to the case for annual mammograms. 
An area which some women may not check – but should – is bone health.
"Osteoporosis is very common among women. Female hormones have a bone protective effect, so when ladies undergo menopause, they experience an exponential reduction in bone mineral density," said Dr Henry Chan, an orthopaedic surgeon at Mount Elizabeth Hospital.
The problem, he explained, is that osteoporosis has no external signs or symptoms. Hence most patients do not know that they have it until they suffer osteoporotic fractures, by which time the condition is considered severe.
"Bone mass will usually reach the maximum approximately at age 35 and reduce gradually afterwards," said Dr Chan.
"That is why even though the majority of osteoporosis cases are diagnosed after menopause, I will suggest patients in their forties go for a simple screening with the bone mineral density scan to assess the qualities of their bones. Personally, I have managed female patients with osteopenia or pre-osteoporosis even in their 30s," he added.
A quick and painless scan that typically takes around 10 to 15 minutes, bone mineral density scans use low-level X-rays on your hip and spine to find out how much calcium and other minerals are present in your bones.
HEALTH TESTS FOR WOMEN FROM AGE 50
Screening for all the aforementioned diseases should continue. However, Dr Ong said women from ages 50 to 69 years old can go for a mammogram every two years instead of yearly.
She also advised women over 50 to screen for colorectal cancer.
According to National University Hospital, colorectal cancer is the second most common cancer for women in Singapore, occurring more often after the age of 50 and among Chinese.
Screening involves a stool test where your stool sample is analysed for traces of blood, or a colonoscopy which provides a direct visualisation of the bowels and allows the doctor to remove polyps and take a tissue sample in one sitting.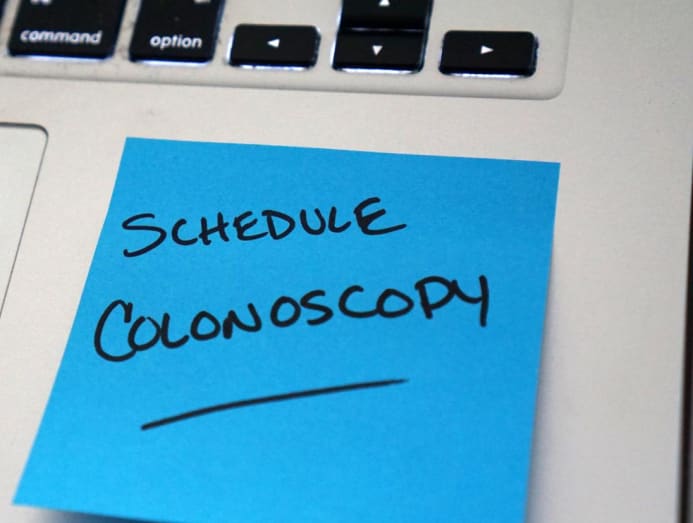 And as the risk of osteoporosis increases in menopausal and post-menopausal women, a bone mineral density scan is a must if you haven't already gotten one earlier.
"Studies done by the International Osteoporosis Federation indicate that one in three women over the age of 50 will experience osteoporotic fractures," said Dr Chan.
DISEASES THAT SOME WOMEN MAY WANT TO TEST FOR
Beyond the must-test diseases, there are some afflictions which you don't necessarily have to screen for unless you have specific risk factors like a strong family history, existing medical conditions and illnesses, or a high-risk lifestyle.
Dr Chng said that potentially optional tests include those for thyroid hormone, vitamin D (both too much or too little of it can cause problems) and hepatitis markers. Pelvic ultrasound scans which check for cysts and fibroids in the uterus and ovaries are also discretionary.
However, he advised that it is best to speak to a doctor for a proper risk assessment to decide if these tests should be done or can be omitted.
For endocrine-related conditions like thyroid disorders, endocrinologist Dr Vivien Lim from Gleneagles Hospital is of the opinion that you do not need to test for them in the first place if you have no family history and no symptoms.
"If you still prefer to carry out a test, once will suffice," she said.
WHAT CAN YOU EVENTUALLY STOP TESTING FOR?
According to guidelines from the Ministry of Health (MOH), screenings for high blood pressure, obesity and colorectal cancer should continue for life on a yearly basis. You should also carry out lifelong checks on blood cholesterol and diabetes mellitus, though these can be done every three years if the initial screening is normal.
Pap smears to check for cervical cancer should be done every three years until the age of 65.
Mammograms, too, can stop after 65, though monthly breast self-examinations should continue until you're 70.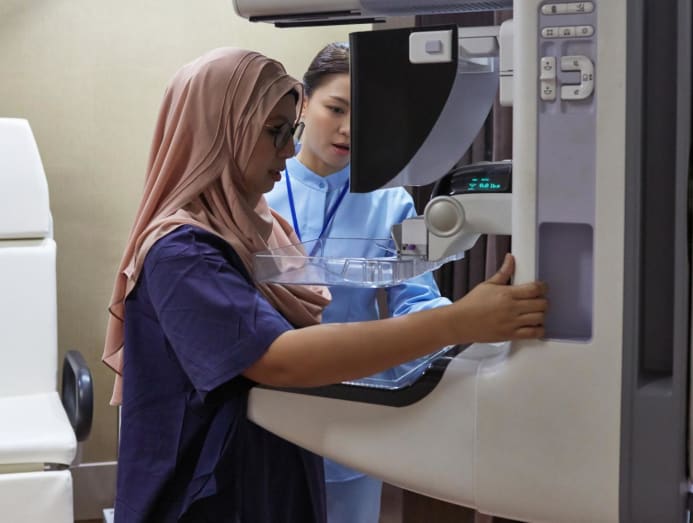 General and breast surgeon Dr Lee has a slightly different take, however. His advice is for women to continue breast screening as long as they're fit and healthy enough to benefit from early detection of breast cancer. This includes those in their mid to late 70s
WHAT TO DO AFTER SCREENING
Even if you're given a clean bill of health, the advice on MOH's HealthHub website is to keep up regular screening at the recommended frequency. This is because screening only detects conditions that are present at that point in time. If you develop signs and symptoms afterwards, see a doctor and don't wait till your next screening.
If your tests yield abnormal results, follow up with your doctor immediately to discuss the next steps, even if you feel fine. Remember, early treatment and good control of the condition delivers better outcomes.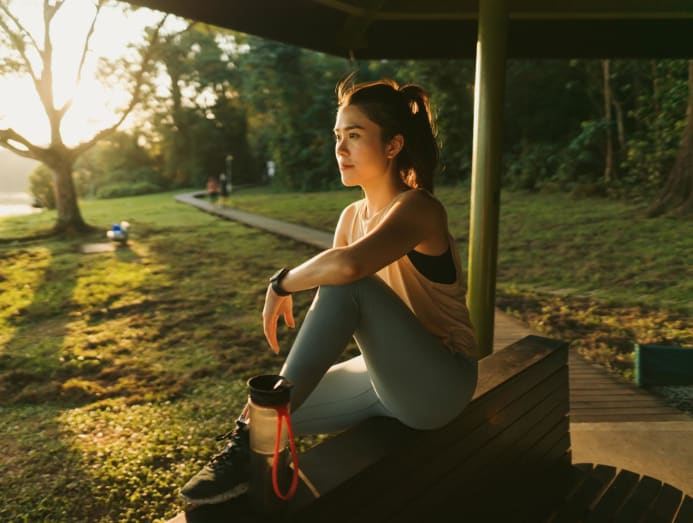 Dr Ong said: "For example, if the Pap smear or HPV test shows an abnormal result, you may be offered a colposcopy. This is a procedure to closely examine your cervix, vagina and vulva for signs of disease using a special instrument called a colposcope. Similarly, if your mammogram shows an abnormal result, you may be given a repeat scan to follow-up on the result or referred to a specialist for a biopsy."
In the event that a thyroid hormone abnormality is found, Dr Lim said it's necessary to determine the cause and treat it.
"If your doctor ordered a thyroid ultrasound that found a thyroid nodule, or you felt a lump in your neck that turned out to be one, then an endocrinologist will assess and decide if an ultrasound-guided biopsy is needed to obtain a tissue sample for further study," she said.
If osteoporosis is detected early, Dr Chan said the aim would be to restore the bone mass before it is depleted.
"It will take time, but low bone mass can be reversed with a change in lifestyle, intake of supplements like calcium and vitamin D, as well as osteoporosis medications," he said.
TAKING CHARGE OF YOUR HEALTH
It may not be apparent, but looking after your health will benefit you as well as your loved ones. And having dedicated so much to your family, it's high time you show yourself the same love and care.
Gleneagles Hospital has recently launched their It's About Time campaign that drives home this essential message, encouraging women to prioritise themselves and schedule a health screening. For more information on which health screening options would suit your needs, read more here. 
CNA Women is a section on CNA Lifestyle that seeks to inform, empower and inspire the modern woman. If you have women-related news, issues and ideas to share with us, email CNAWomen [at] mediacorp.com.sg.