Rising healthcare costs in Singapore: How women cope with paying more for doctor visits
It's not just about paying more for food and transport; the rising cost of living and inflation is affecting healthcare as well. CNA Women finds out the impact of rising healthcare costs on Singapore women and what they're doing to cope.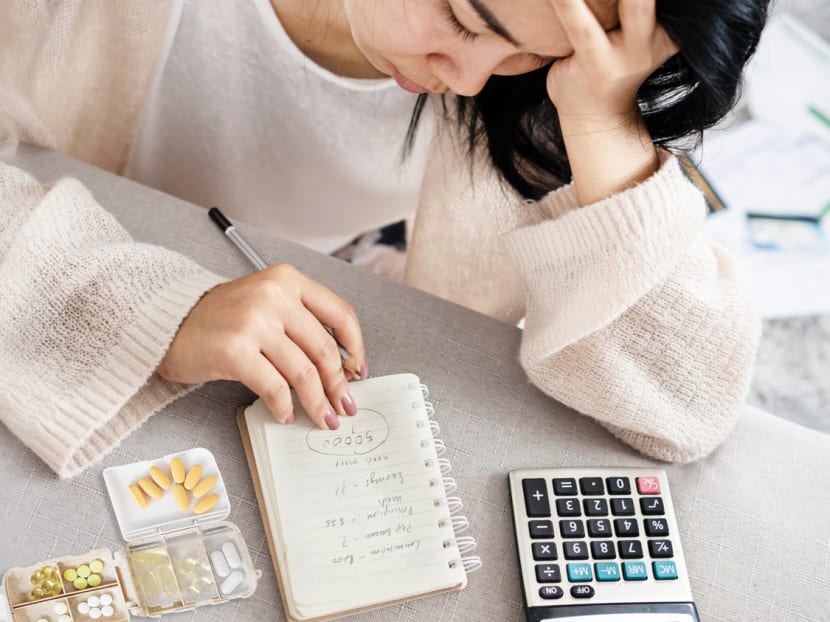 Every few years, Sue-an Lim* gets a check with her gynaecologist and gets a Pap smear. This year, because of rising healthcare costs in Singapore, she opted to get her regular Pap smear done at the family general practitioner (GP) instead.
The cost was a third cheaper and although it didn't come with any other scans, which her gynaecologist would normally perform, the 39-year-old felt it was cost effective, given the upward trend in the cost of living.
"The last time I did a check, it was during the height of the pandemic. As a personal choice, I continued to see my gynaecologist instead of going to the GP," Lim said.
"Since then, it has become quite expensive to see a doctor. I used to pay S$120 or S$150 for a consultation and now it's almost S$200. Plus, the lab tests, increased GST, these things add up. Since my GP does this as well, I decided it was more affordable there," she added.
Lim is not alone. Other women are also making decisions on which doctor they see to manage their health, based on rising healthcare costs in Singapore.   
In February 2022, Jaclyn Lee began feeling exhausted, unable to do certain tasks and having inexplicable rashes. She thought it was a side effect of the COVID-19 vaccination and visited her family GP.
Turns out, it wasn't the COVID-19 vaccine but the doctor couldn't put a finger on it. She visited her GP several times and was given steroid medication but it didn't help. Lee suffered severe full-body hive outbreaks, elevated heart rate and tremors, which sent her on a trip to the emergency department.
The 44-year-old, who is a stay-home mother of three, felt defeated. "The costs were not an issue in the beginning but when nothing helped, it became an expensive experiment to figure out what's what."
The costs were not an issue in the beginning but when nothing helped, it became an expensive experiment to figure out what's what.
In the end, she went through the public healthcare system – going to the polyclinic, then getting referred to a specialist at the National Skin Centre.
There, a blood test showed a thyroid malfunction. She was then referred to an endocrinologist at Tan Tock Seng Hospital, who diagnosed her with Graves' disease, an autoimmune condition that causes an overactive thyroid. 
She was put on a course of medication which she gets from the hospital when she gets her check-up every six weeks, together with blood tests to check her thyroid levels and a consultation with the specialist.
"It's cheaper, a lot more reliable and I now know what's wrong with me. I can be active now and know what food to avoid. Best of all, my medication is affordable," Lee said. She also found the system allowed her to be referred to specialists easily, even if the wait in public healthcare settings is longer.
Both women share different stories but are essentially saying the same thing: Women are finding ways to stretch their dollar – even for healthcare.
SINGAPORE HEALTHCARE AND THE CASE FOR RISING COSTS
The Bloomberg Health-Efficiency Index declared Singapore tops for having the most efficient healthcare system during the COVID-19 pandemic. This efficient healthcare system does come at a cost – global forces such as worldwide inflation and increased healthcare needs since COVID-19 have driven prices up.
In a study done by Cigna Healthcare, a global healthcare and insurance company, 40 per cent of Singaporeans said that their medical costs had increased in the last three months.
Some 64 per cent said it was too expensive for them to stay healthy and they had turned to various methods of staying healthy, such as changing their diets and exercising.
Interestingly, a quarter of the Singaporeans surveyed said they explored a natural approach to health and included yoga and meditation techniques to improve their mental well-being.
Only 15 per cent said they sought professional therapy and explored alternatives such as hypnotherapy and cognitive behavioural therapy.
In a study done by healthcare technology provider Telus Health, over 30 per cent of respondents felt that the leading cause of their stress was inflation and the rising cost of living.
The study, which measures the mental health and well-being of employed adults, also found that 37 per cent of Singaporeans have mental health risks with 65 per cent cutting back on spending.
Some 29 per cent have cut back on medical expenses, citing inflation. Many were concerned about job loss, alluding to the financial impact the loss would have on their lives. 
BALANCING HEALTHCARE NEEDS VS COSTS
Dr Adaline Ng, senior principal clinical psychologist at Better Life Psychological Medicine, said: "There is a trend of women either seeing GPs or TCM practitioners before seeking specialist treatments. The difference between a specialist and a GP could be up to S$200.
"So, it is understandable that women sometimes start off with 'non-specialist' help to see if that will be effective enough, rather than incur unnecessary costs. This is especially if there is a big disparity between your specialist and a non-specialist."
The Telus Health study found that 13 per cent of Singaporeans cut back on their prescription medication in the last few months due to inflation.
Given rising healthcare costs, Lee and Lim are examples of women who are taking charge of their health with more affordable options. But is that safe?
"Over the last few years, the public has become more aware that they can see GPs for first line consultation for common women's health concerns, such as cervical cancer screening, menstrual issues and contraception," said Dr Grace Huang, resident physician at DTAP Clinic.
"So, more women do see their GPs first before going to a specialist for these common health issues."
She added that there is "no difference" in going to either for routine cervical cancer screening – for example, a Pap smear or HPV test – and counselling for contraceptives. "But if the test for your screening turns up abnormal, it may sometimes require intervention and a referral to a specialist may be required."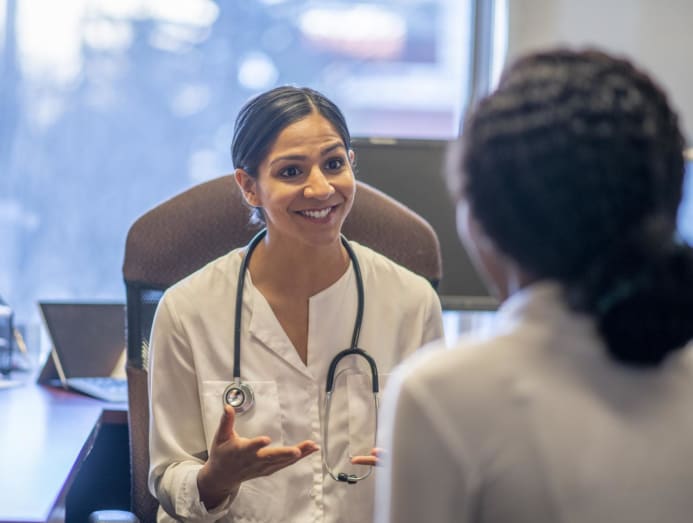 The referral to a specialist is warranted in situations where the patient's test results require intervention or treatment which is not available in a GP setting.
Another scenario is if the patient does not respond to the initial treatment. "Here is where we have a reason to be concerned of a more complex issue going on. That's when we refer them to a specialist," said Dr Huang.
Dr Janice Tung, consultant obstetrician and gynaecologist and accredited IVF specalist at The O&G Specialist Clinic at Thomson Medical Centre, said: "Most of my patients in private healthcare are not significantly affected by small increases or the GST hikes. Most are covered by insurance for costly surgical procedures.
"I would say, however, that many patients are more cost-conscious and would consider the value of certain investigations and treatments before making decisions." 
That said, Dr Tung disclosed that her clinic fees have not increased in the past five years.
CUTTING BACK ON CLINIC CONSULTATIONS AND MEDICATION  

Women are also cutting back on their treatments due to cost, said Dr Ng. These cutbacks can be in the form of frequency of visits to their doctors, on medication or switching providers completely.
The Telus Health study found that 13 per cent of Singaporeans cut back on their prescription medication in the last few months due to inflation. This same group was found to have a mental health score of 10 points below the national average.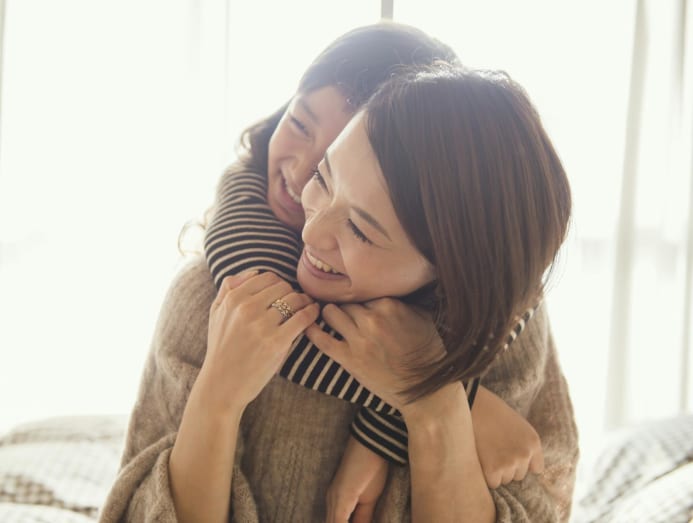 Said Jamie MacLennan, senior vice president and managing director of Asia Pacific at Telus Health: "Financial well-being is strongly connected to mental well-being and with the cost-of-living crisis, rising interest rates and inflation, and the threat of recession.
"Women, particularly those with children, continually report lower scores in those two areas. The added pressure on familial and romantic relationships further contributes to the strain on their mental health."
Dr Ng said the cutbacks are practical but cited an example where some patients seek help from life coaches versus psychologists. "Life coaches are great if you are relatively stable in your mental health journey and just need some direction in specific areas."
However, when it comes to more complex issues in mental health affecting your overall well-being, she advised women to be cautious.
"If your condition persists in spite of treatments from your alternative healthcare provider, or if your condition affects your daily functioning and activities, it is time to seek specialist help in the form of a psychologist."
DOING WHAT'S BEST FOR YOU
So, how does one balance healthcare needs and rising costs?
Saving on medication, for example, is pragmatic but it's a fine line, said medical experts. Most healthcare professionals say the same thing: Always do what is best for your health.
"The actual cost difference between seeing a GP and a specialist depends on what the individual patient is consulting for, the tests and treatment required," said Dr Huang. "In general, one may expect to pay at least 50 per cent more when seeing a specialist. But this is necessary when the requisite treatment is not available at the GP."
She added that some patients baulk at being referred to a specialist, despite having conditions that require specialist attention. "In those situations, we will refer patients to seek specialist attention at a public healthcare institution where cost may be less prohibitive for them."
Dr Ng echoes this. "In such cases, for their health and well-being, I would share more cost-efficient alternatives to the best of my knowledge, like the public healthcare system or university training clinics. For these patients, it is better to seek specialist help than receive help that is not effective, or none at all."
*Name has been changed.
CNA Women is a section on CNA Lifestyle that seeks to inform, empower and inspire the modern woman. If you have women-related news, issues and ideas to share with us, email CNAWomen [at] mediacorp.com.sg.