exclusive Women
HFpEF: The deadly heart condition affecting mostly women that had no proven treatment – until now
Not many know about this heart condition, even though it affects 50 per cent of heart failure patients worldwide and more than 100,000 people in Singapore.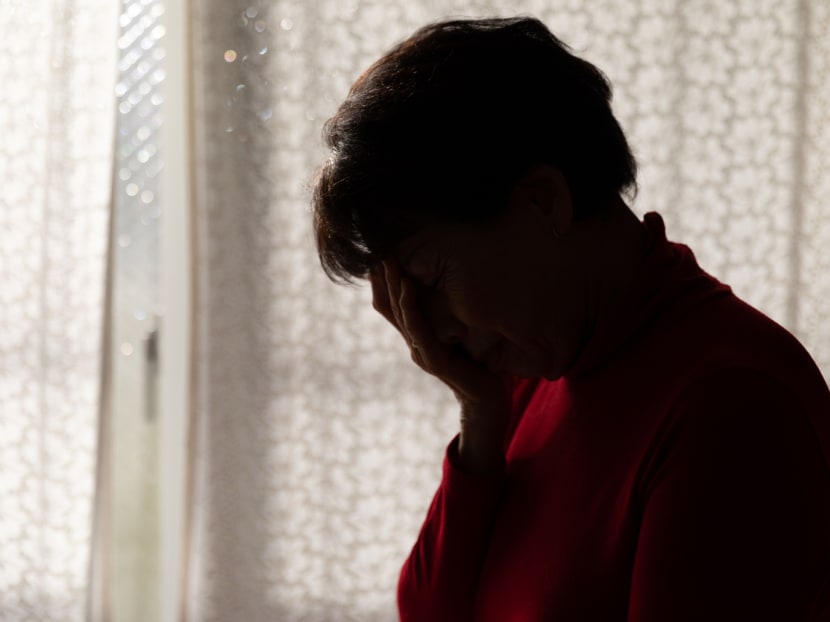 Grace Tan, a 74-year-old retiree, enjoys an active life. She likes to "keep busy", she told CNA Women, going shopping, taking walks and meeting friends. She is also a full-time caregiver to her husband, who suffers from Parkinson's disease. Despite her age, she walks the distance between two bus stops quite easily, without feeling breathless.
This wasn't always the case. In 2014, Tan sought medical help after experiencing persistent bouts of breathlessness. 
"I was unable to sleep well and couldn't carry heavy items. I like to go shopping but I couldn't do that either because I couldn't walk for long. I would become breathless and just feel very heavy … I felt something was wrong," she said. 
Tan was eventually diagnosed with heart failure with preserved ejection fraction, or HFpEF, in 2015.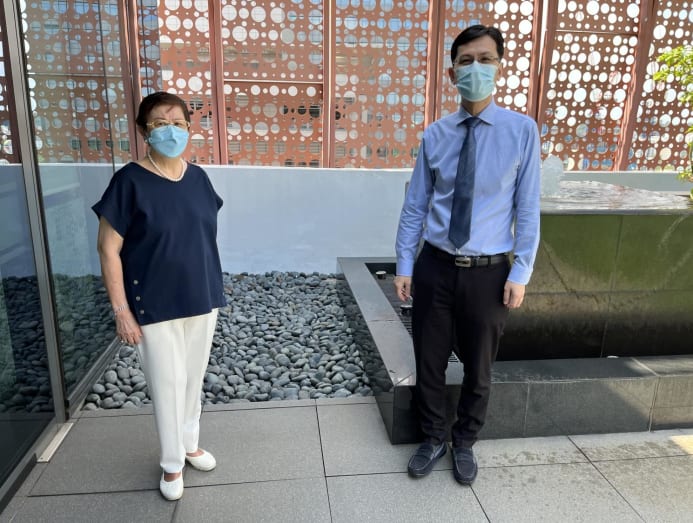 A DISEASE WITH NO PROVEN TREATMENT
HFpEF, also referred to as diastolic failure, is a lesser known heart condition that up until last year, had no known treatment. 
Diagnosing HFpEF is challenging because its symptoms are non-specific, according to a 2016 paper published by the US National Center for Biotechnology Information. However, individuals suffering from HFpEF "almost always" have difficulty breathing on exertion and impaired tolerance for exercise, the paper said.
Most people are familiar with HFpEF's counterpart, heart failure with reduced ejection fraction (HFrEF), said Associate Professor David Sim, deputy head and senior consultant at the National Heart Centre Singapore's Department of Cardiology. 
"HFrEF is what the general public will know – this is essentially when your heart is weak. You think of the heart as a mechanical pump – it's pumping blood to the rest of the body. In typical situations where a younger patient suffers a heart attack … (it is because) of weakness of the heart muscle, due to drugs or genetic components.
"In this situation, it's easy to understand because when there is reduced pumping, the heart cannot function and as a result, they get heart failure. But with HFpEF, the heart is pumping really well," Assoc Prof Sim explained.
"What happens in patients like Grace is, as we age, the heart starts to become stiff. Every time the heart pumps, it needs to relax – this is when the heart will fill up (with blood) again, that it then pumps to the rest of the body. 
"In HFpEF, the issue is the heart's inability to relax and fill up with blood effectively. If it cannot fill it up properly, how can we expect it to empty properly, to distribute the blood to the rest of the body?" added Assoc Prof Sim, who is also director of the National Heart Centre's Heart Failure Programme.
Unlike HFrEF, which is also known as systolic failure and can be treated with drugs, diastolic failure has no established treatment.
This lack of proven therapy is considered the "single largest unmet need in cardiovascular medicine", the centre said.
HFpEF affects 50 per cent of heart failure patients globally. In Singapore alone, more than 100,000 patients suffer from this condition, most of them older women.
"You don't see HFpEF patients who are in their 20s or 30s – they're usually 60 or older. The other interesting thing is that heart failure in general is more common in men but HFpEF is predominantly a disease that affects women," said Assoc Prof Sim, although he added that it is as yet unclear why this is so. 
A typical HFpEF patient, he said, would then be an elderly woman, usually one who also suffers from obesity and hypertension. 
And with Singapore reporting a prevalence of risk factors such as insufficient physical activity, smoking, obesity, diabetes and hypertension, the likelihood of locals suffering and dying from heart failure is significant. 
The other interesting thing is that heart failure in general is more common in men but HFpEF is predominantly a disease that affects women.
EMPAGLIFLOZIN, THE BREAKTHROUGH DRUG
The underlying trigger for HFpEF is muscle stiffness, which is the reason why other drugs for heart failure don't work. "It's a totally different mechanism," said Assoc Prof Sim.
The doctor also told CNA Women that this stiffness is mainly caused by fibrosis (thickening or scarring) of the heart muscle and hence a strong anti-fibrotic drug may have a high chance of working. 
And after two decades of research by experts across the world, a drug finally came to mind: Empagliflozin, which has been used for years to help diabetics control their sugar level. It is taken orally, once a day, and is the first Type 2 diabetes medicine to include cardiovascular death risk-reduction data in its label in several countries.  
"We saw a strong trend in this drug benefiting patients who also had heart failure. It was very lucky that we saw this trend because we then tested it (with HFpEF patients) and it works," said Assoc Prof Sim. 
The effects of empagliflozin on HFpEF were released just last year following a landmark trial conducted by researchers in North America, Europe and Asia, including Singapore, led by the National Heart Centre. 
The EMPEROR-Preserved trial, which began in 2018, saw the recruitment of nearly 6,000 patients in these regions with heart failure. Half were given a placebo, while the other half consumed 10mg of empagliflozin daily for more than two years.
At the end of the study in 2020, those who took the trial medication had their risk of cardiovascular death or admission to hospital for a heart failure episode reduced by 21 per cent, results showed. 
Being elderly … doesn't mean you automatically have shortness of breath.
Assoc Prof Sim said researchers were "very happy" with the results.
"Heart failure hospitalisation is one of the biggest costs of healthcare expenditure and the rate of hospital admission has been shown to be one of the biggest determinants of quality of life.
"A lot of patients say that being re-hospitalised is one of the reasons for a poor quality of life. I personally agree … if somebody is already in their late 70s or early 80s, quality of life is more important than extension of life," he said. 
SALT A KEY CULPRIT
Tan told CNA Women she was ecstatic about the discovery. 
"I need to look after my husband. If my heart gets (worse), that will be very difficult. So I must be strong and healthy every day," added Tan, who also suffers from diabetes and hypertension. 
Assoc Prof Sim explained that the key thing for treatment is not merely to "keep the patient alive" but also to help them maintain a good quality of life – and empagliflozin makes that possible. 
Anyone at the geriatric age of 65 and above, if they suffer from breathlessness or are suddenly unable to walk their usual distance … should seek medical help early.
He also said there are no symptoms that differentiate HFpEF from other forms of heart failure, citing factors like breathlessness, decreased walking distance and fatigue, and thus early detection and prevention methods are the same. 
He recommended a low salt diet because the main symptoms of heart failure are due to fluid retention in the body. 
"A high dietary sodium intake predisposes somebody to fluid overload because it makes them retain water in the body," he said. 
A simple way to prevent this is to be mindful while cooking. Substitute table salt with natural herbs wherever possible. Another way is to buy fresh foods as much as possible and to read the labels when buying canned or preserved food. 
Obesity is also a risk factor so you should aim to stay lean by exercising regularly and being careful not to overeat. 
Those who are in the initial stages of comorbidities such as high blood pressure and diabetes are encouraged to seek medical help, said Assoc Prof Sim, as getting these under control will help reduce their risk of heart failure. 
Most importantly, if you're experiencing shortness of breath, seek therapy.
"Some patients suffer for months or years before they seek therapy. Being elderly … doesn't mean you automatically have shortness of breath. In fact, healthy ageing should not be associated with shortness of breath. 
"Anyone at the geriatric age of 65 and above, if they suffer from breathlessness or are suddenly unable to walk their usual distance … should seek medical help early. 
"Don't assume it's part of ageing. That is a myth – we need to correct that," he added. 
Assoc Prof Sim said he foresees the current medical guidelines for heart failure to experience "major revisions" following the EMPEROR-Preserved trial, with empagliflozin expected to be fast-tracked for approval. 
The therapy is "currently being evaluated for approval – there is quite a big group of patients globally and in Singapore, and yet there is no proven therapy.
"Finally we have something we can use to not only reduce re-admission and solve … our bed situation in Singapore but also importantly bring on a much better quality of life for a lot of patients like Grace," he said. 
CNA Women is a section on CNA Lifestyle that seeks to inform, empower and inspire the modern woman. If you have women-related news, issues and ideas to share with us, email CNAWomen [at] mediacorp.com.sg.