I write horror stories and poems for a living because I used to live in a haunted house
That fascination for things that prowl in the shadows would be an anchor for Singapore horror writer and poet Christina Sng all her life – she has won three Bram Stoker awards for her writing. She shares her love for the genre here, pointing out that daily news brings more horror that she could ever conjure.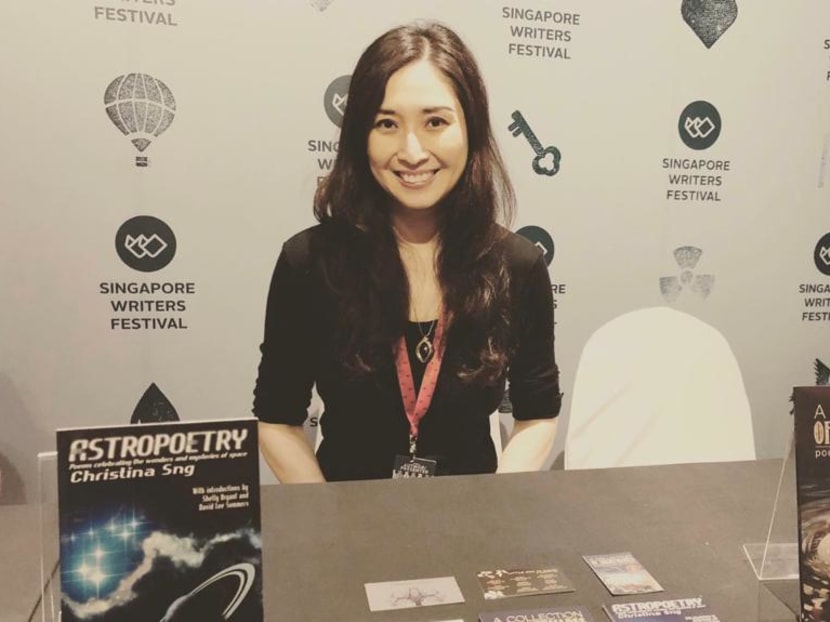 I have always gravitated to horror, even as a child. Born and raised in Singapore like my dad and paternal grandmother, I grew up in Dhoby Ghaut, which was once a residential and commercial estate called Amber Mansions.
Amber Mansions was situated opposite a former World War II torture chamber, so for years, my home was rumoured to be haunted.
Yet, like the people in horror movies, my family didn't move out, and left me to my own devices through most of my childhood.
I never saw any hauntings but the premise and mystery of it would fascinate me for the rest of my life.
GROWING UP IN THE AGE OF HORROR
People often ask me, how did I end up writing horror?
Maybe it was my childhood, playing alone in a haunted house as the flickering shadows shifted from morning to night before they lay to rest under my bed.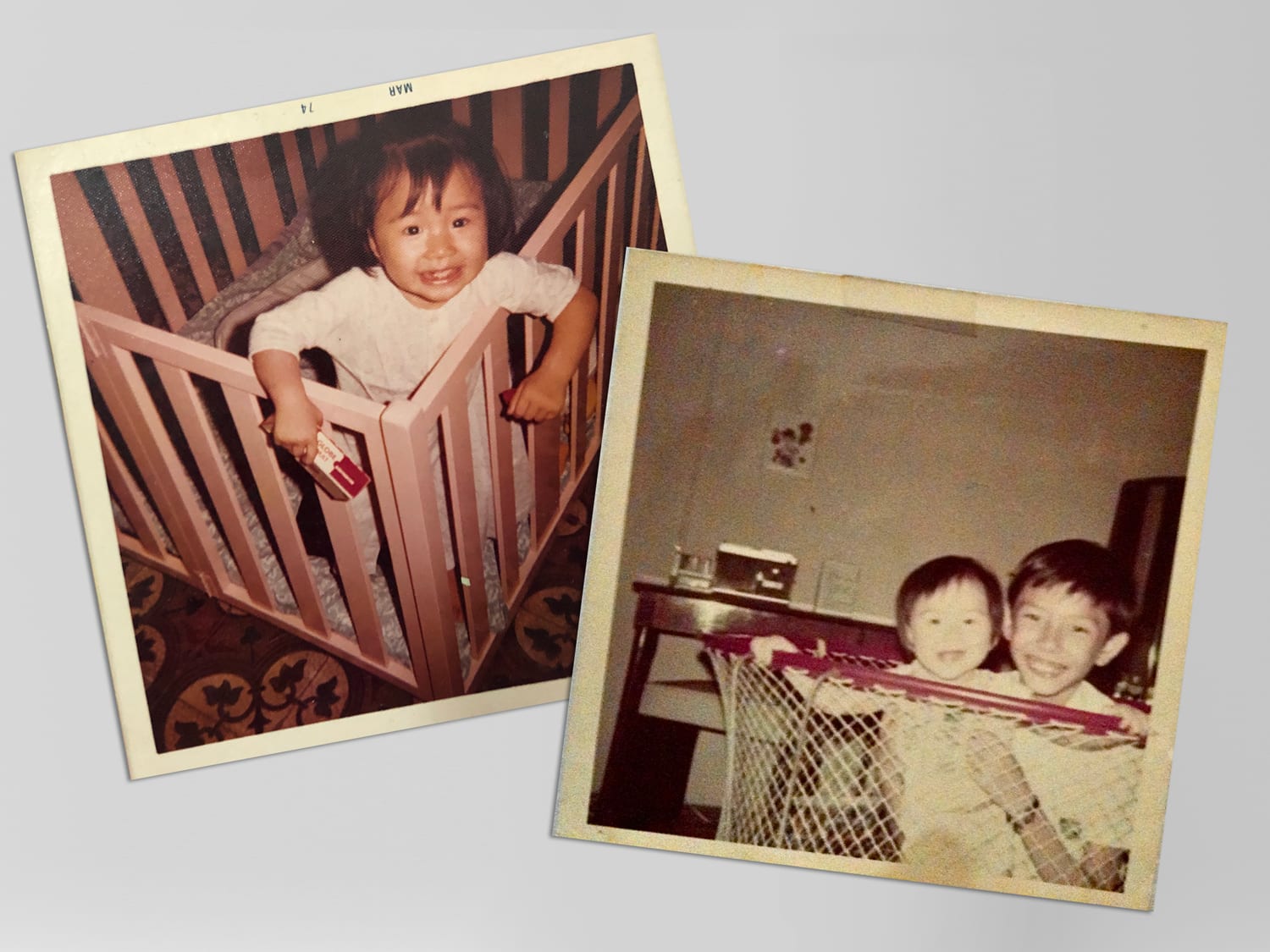 More likely, because I grew up in the golden age of horror: The late 1970s-1980s. Cue the psychedelic lights, roller discos, Chucky dolls and Freddy Krueger.
We are what we grow up with, each of us from our own era: The millennials with their battle royales and fast-moving zombies, Gen Z with their apocalyptic movies, space travel and fantasy worlds; Gen Y with their slashers, serial killers, werewolves and vampires; and Gen X with our haunted houses, ghosts and crazed killers. Like The Blob, we absorbed the influences of each era that came after us.
Horror didn't solve my problems, but it lent a salve, a comfort. Trust the reptiles. They survived the last apocalypse.
Television was rife with horror movies and TV series when I was a child, never mind the accidental early exposure to the monsters in our midst: The Pontianak, the Sheares Bridge headhunters, the jiangshi from Hong Kong movies and the Monsters Under Our Beds.
A METAPHOR FOR SURVIVAL
My older brother was a huge horror fan and together, we watched The Amityville Horror, Poltergeist and many B-grade horror movies on primetime TV, and later, The Twilight Zone, The Outer Limits and Fact Or Fiction.
As a girl growing up, watching Linda Blair in the horror movie Hell Night made me feel empowered because she survived, after an entire night of being chased and hunted.
She survived without training, without athleticism, just on her wits and instincts. She was the ultimate Final Girl – a trope in horror movies referring to the last woman left to tell the story. Blair gave this scrawny small child hope. Horror became a metaphor for survival.
Over the decades, I've watched and read horror to counteract the terrible things happening in the world. My reptilian brain told me, if they can survive that, you can survive this.
It explains how I can watch The Walking Dead and sleep soundly right after. Horror didn't solve my problems, but it lent a salve, a comfort. Trust the reptiles. They survived the last apocalypse.
While I've found no evidence of supernatural monsters, despite much of my misspent youth searching for them in haunted houses and cemeteries, I have encountered far too many human monsters, wearing masks of congeniality.
WRITING HORROR FELT LIKE HOME
I started writing horror in my teens. Some people write romance or true crime. Others, fantasy or science fiction. But horror felt like home. It was what I knew. It was what I grew up with.
In 2000, I decided to take the first step toward getting my poems published. For a year, I scoured Poet's Market, this phonebook-sized tome that lists poetry markets in North America.
I typed out my poems, folded them in three and placed them neatly in a business envelope with a half-folded self-addressed self-stamped envelope and two international reply coupons to cover return postage.
The editor of Harvard Review magazine wrote back with a glowing rejection, asking me to rework a poem he liked. However, by the time my edited poem reached their offices, the editor had left.
Still, I was buoyed by the encouragement and continued submitting. Rejections poured in until the one email submission I sent returned with an acceptance of not one, but two poems to the American magazine Dreams And Nightmares.
Dreams And Nightmares would continue to publish my poems over the decades, as well as land me my first art acceptance for a print magazine. My watercolour painting Waiting Together graced the cover of its 109th issue.
Through Dreams And Nightmares, I discovered the bulletin board The Rumor Mill where horror and science fiction poets and writers hung out. There, I made many friends and every day, we supported each other through acceptances, rejections, and publications.
There are many stereotypes about horror writers, all of them untrue. I can only say after knowing so many of them over the decades that they are some of the kindest people I know. This is a truth I wish more people knew.
CREATIVITY ALWAYS FINDS A WAY
Friends and family have asked me over the years why I don't write happy poems. I gently remind them that I have thousands of published haiku about the joy and beauty of nature and its interaction with animals and humans.
As a creative, I always want my work to heal and mend. Sometimes that happens unexpectedly in a different medium.
After I had my children, I took a step back from writing to raise them full-time. Sleep deprivation set in quickly and all my energy was focused on my family 24/7. The only time I had to myself was when everyone was asleep.
Creativity is like life. It always finds a way.
I needed to create but my mind was too exhausted. So I let my hands work.
During those quiet moments, I made tiny wool toys and wool-felted dioramas to surprise my children in the morning. They were always delighted. These toys now have a permanent home in their treasure boxes.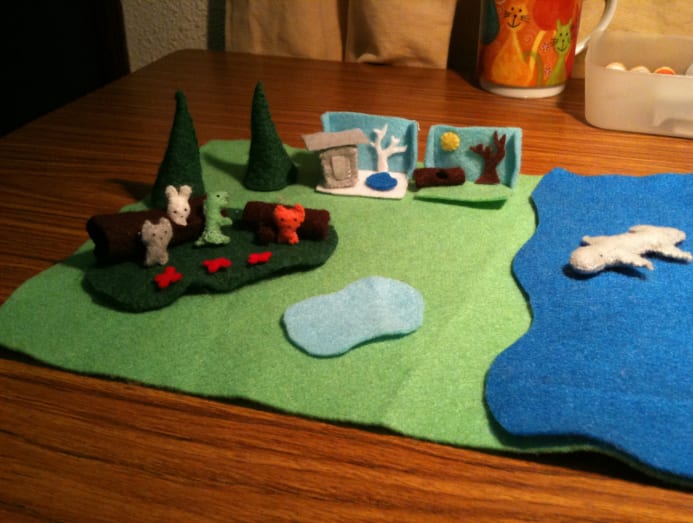 With my children, I explored other aspects of creativity in Waldorf tradition. I learnt and taught them wool felting, finger knitting, art in every medium, and gardening. We wrote haiku and small poems.
THE BRAM STOKER AWARDS
In 2015, I began the work of compiling my poems into a collection, my best and favourite published pieces from the past 18 years. I called it A Collection Of Nightmares.
An American friend recommended me to a US publisher called Raw Dog Screaming Press. It turned out they knew me from my early work and asked me to submit my manuscript.
Later, I received news that they had accepted it. I was so elated. My dream of having a book published was about to come true.
Five-star reviews came in hot and fast. I was buoyed by how many in the industry remembered me and my poetry, excited I was finally having a book out.
A few months later, A Collection Of Nightmares was in the running for the Bram Stoker Awards – a recognition of superior horror writing. I never imagined I would ever win. But as the awards ceremony got underway, I received a call from my publisher telling me I had won the 2017 Poetry Collection prize in the awards.
Friends attending the Stokers in Providence, Rhode Island in the US, sent me video congratulations, while horror legend F Paul Wilson tweeted me a congratulatory note I will treasure forever.
I cried in my duvet. It didn't feel real till my trophy arrived. I took photos with it and hugged it to sleep. My children were so proud of me.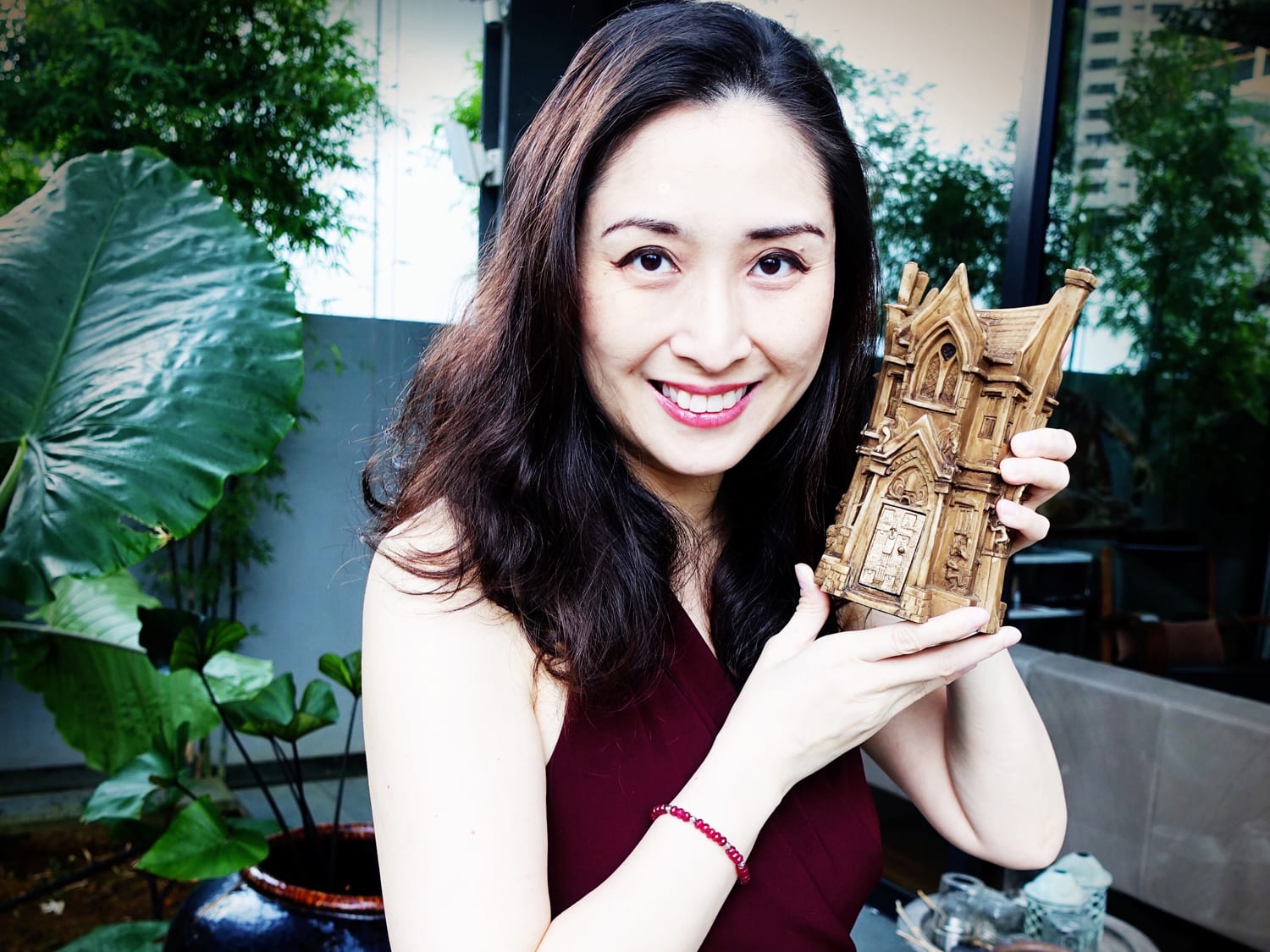 The local newspaper did a half-page story, calling me the first Singaporean to win the Bram Stoker Awards. My mother laminated a copy for her display cabinet.
Anthology invitations poured in and I found my name on book covers alongside luminaries of the industry such as Neil Gaiman, Stephen King, Robert McCammon, and Wilson himself. I was in awe.
In 2019, I began compiling my second collection. I poured everything I had into it: The epic fantasy series I wrote over 20 years, my new fairy tale poems, my poems on myth and legend, and two dedicated sections of horror poems.
Often, when we write, we write a better future for ourselves. And so, A Collection Of Dreamscapes was born, the dark sister of Nightmares. While Nightmares focused on healing and trauma, Dreamscapes sought justice and catharsis.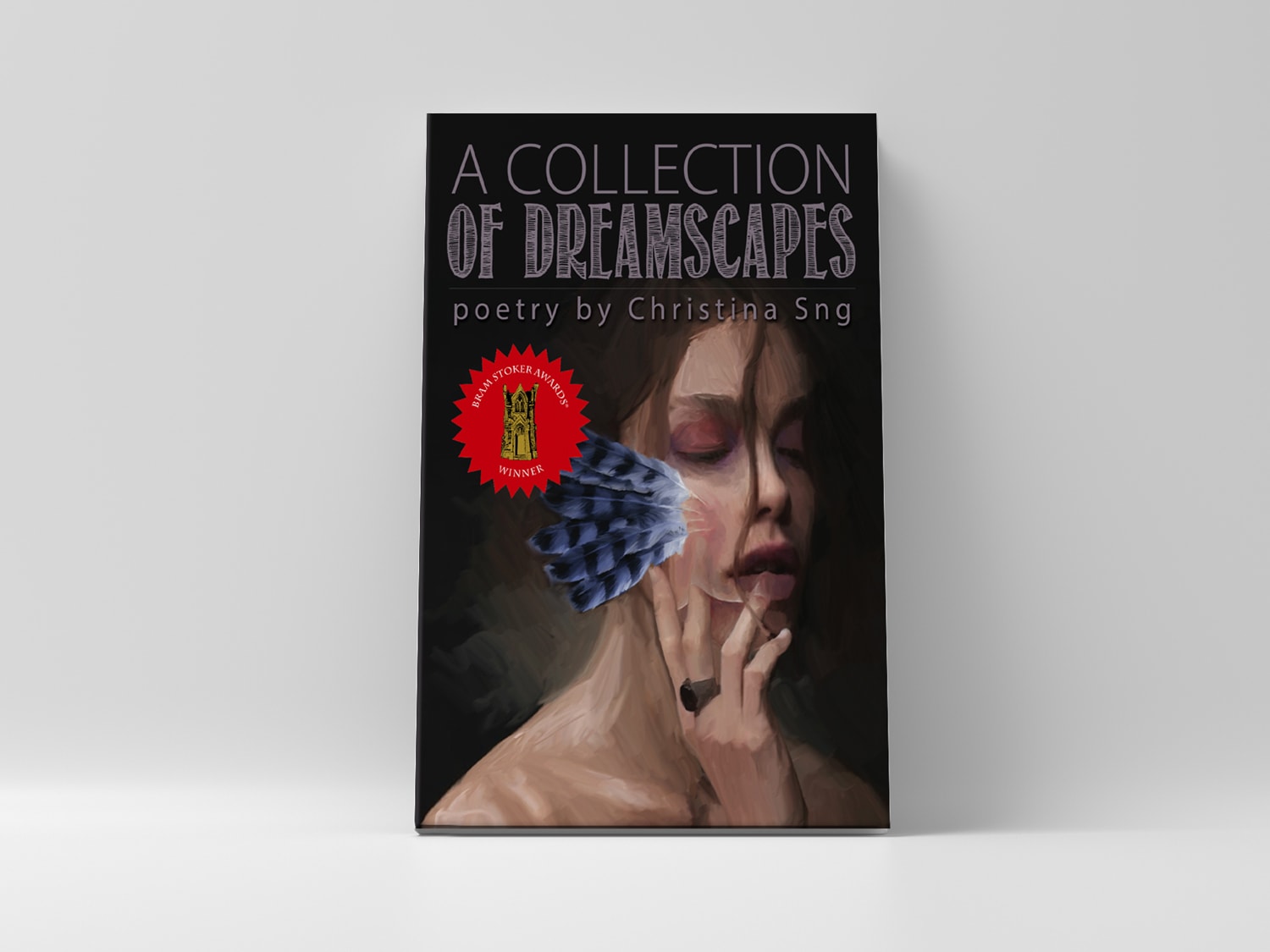 I worried about how it would be received. I'd mixed genres in one book, even though it could be argued that there was an element of horror in all of them. After all, horror is in virtually every aspect of life. Daily news brings more horror than I could ever conjure.
Gratefully, the format worked in my favour. Every reviewer found something they loved in the volume. A good many enjoyed the retold fairy tale poems, some loved the epic fantasy series, yet others found comfort in the horror poems where justice is served in a world where far too often, it is not.
The voters agreed and awarded me my second Bram Stoker Award in 2020.
This was the year of the pandemic, so my children and I celebrated at home with pizza and cake.
"THE DEATH OF A LOVED ONE IS TRUE HORROR"

In October, just in time for my 48th birthday, The Washington Post critic Ron Charles wrote to my publisher and asked to reprint one of my poems, Concepts, from Dreamscapes and feature the book in The Washington Post.
Then, in 2021, multiple award-winning New Zealand editor Lee Murray approached me to join a quartet for a poetry collection based on our Southeast Asian histories, titled Tortured Willows: Bent. Bowed. Unbroken.
I could not say no.
Two months later, my father died and I was plunged into a grief deeper than anything I had ever endured. I had lost both grandmothers in the last 12 years but losing my dad during the pandemic, unable to say goodbye to him while he lay alone dying in the isolation ward, broke me. 
My last memory of him was three days before he was admitted to the hospital. It was a bright Sunday afternoon. He was alert and sitting up, delighted I brought him a mango. I cut it for him and he ate it happily while we watched an old movie together. Before I left, I kissed him on the forehead, as I always did, and said, "I love you, Dad."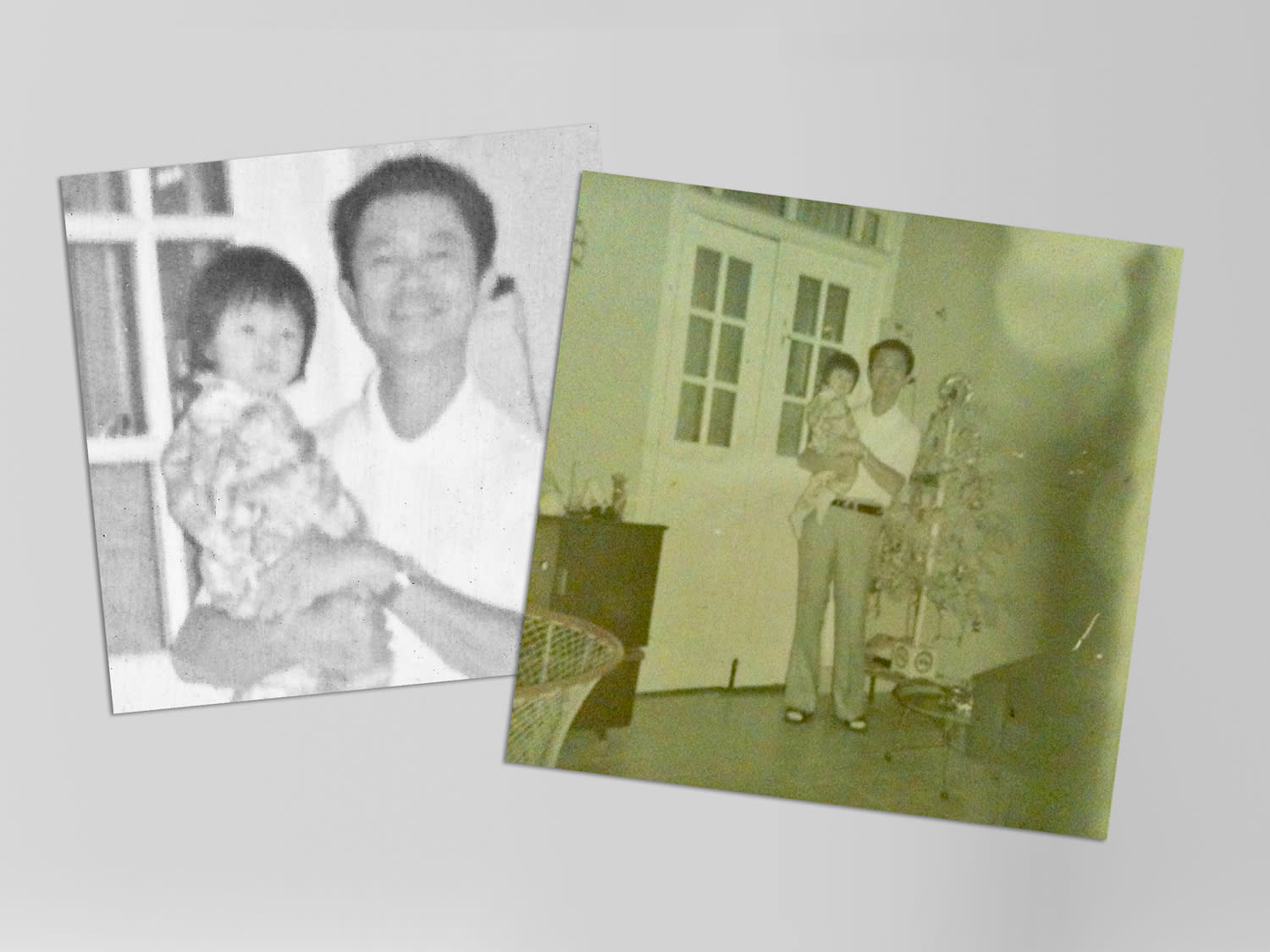 On Tuesday, he had trouble breathing. The ambulance took him the next day. We expected he would return home soon, revived after a hospital stay, as he always did.
But late that night, the nurse called my brother to say he was fading fast and we could not see him because of COVID-19 restrictions. The next thing we knew, she phoned back to say Dad was gone.
For months after, I felt like I could barely function, but I kept it together for my children. If you ask me, the death of a loved one is true horror. 
THE MEANING OF HORROR
Staying focused on Tortured Willows kept me going. Diving into my family history and what the women of Singapore's past endured gave me a sense of connection with ancestry that drove the poems I wrote for the collection.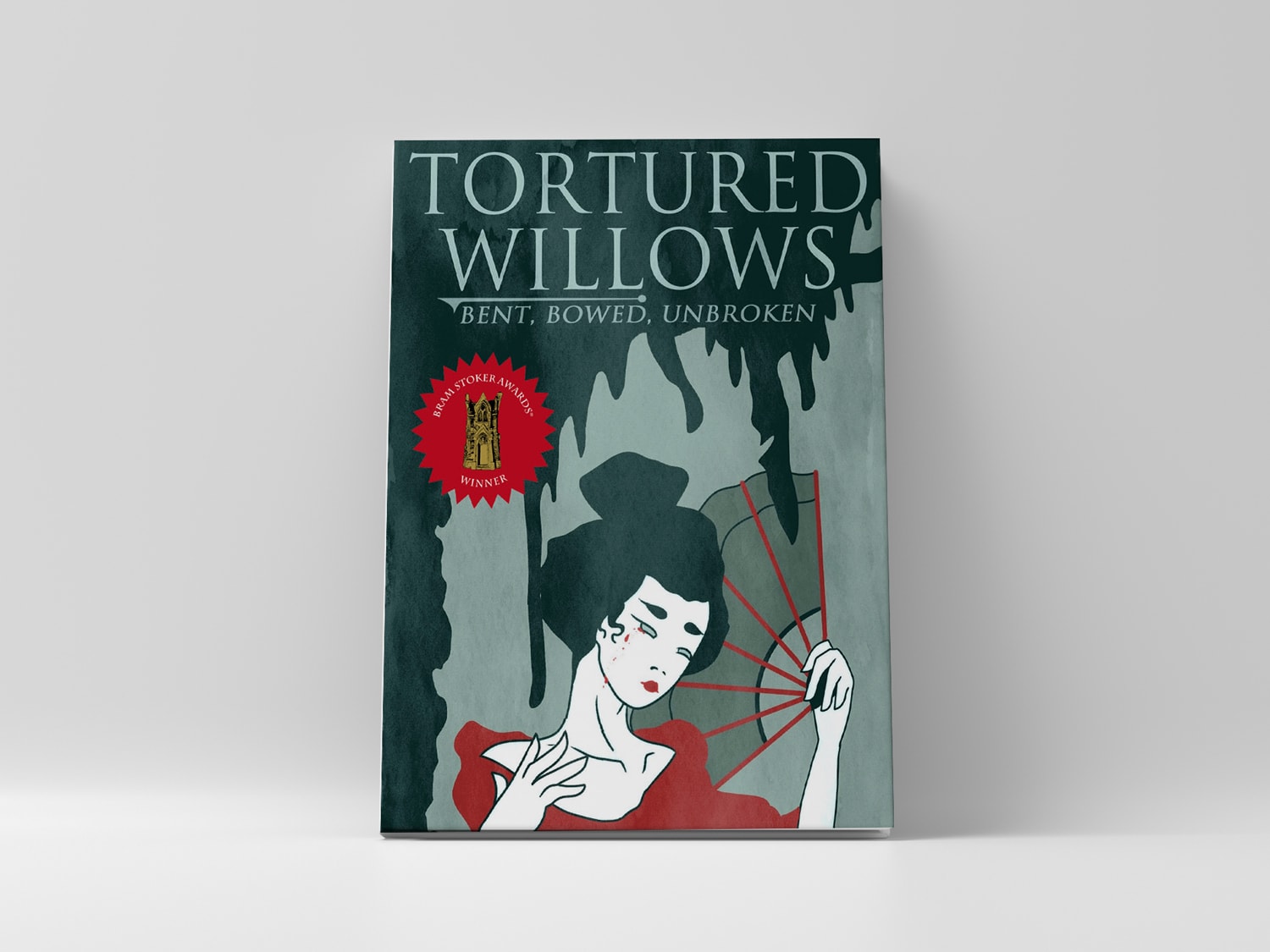 Tortured Willows resonated so greatly with readers that it not only won me my third Bram Stoker Award, but Ron Charles wrote to me with a request to reprint my poem Pontianak in The Washington Post.
I felt much pride seeing Pontianak's story in the Post, our Southeast Asian feminist icon, reclaimed, especially since it was published on my 50th birthday. Apart from my children's gifts of art, it was the best present a poet could receive.
After five decades of living, I still ponder what horror means to me.
I believe horror holds up a mirror and forces us to look at ourselves and what we fear. It forces us to face our mortality – the inevitability of our deaths and the deaths of those we love.
Horror makes us face our humanity and our morality – of who we are and what we would do in horrific situations. Do we run back to save others amid an onslaught of raging monsters or do we flee and save ourselves? In that mirror, we ask, is this who we are and who we want to be?
In many horror stories, there is a single survivor called the Final Girl who makes it back to safety. If we examine the stories closely, we will often find those who helped her along the way. 
That is how I believe we survive, through cooperation, not competition.
Horror has been a salve to me, and a barometer. It has shown me the boundaries of which I can and will endure, and the capacity I have for compassion and common humanity. 

Now, I look in the mirror and I see me.
Christina Sng is a poet-writer-artist and the first Singaporean to win three Bram Stoker Awards for her poetry anthologies: A Collection of Nightmares, A Collection of Dreamscapes, and Tortured Willows: Bent. Bowed. Unbroken.
CNA Women is a section on CNA Lifestyle that seeks to inform, empower and inspire the modern woman. If you have women-related news, issues and ideas to share with us, email CNAWomen [at] mediacorp.com.sg.