How to put a capsule wardrobe together: Dressing to impress with fewer outfits
Now that we need fewer outfits since we're going out less, how do we reorganise our wardrobe to utilise only the essentials – while reducing our environmental footprint at the same time?
In partnership with UOB.
When it comes to buying new clothes, the pandemic has certainly changed consumer trends and behaviour. It has, for one, significantly curbed my appetite for shopping.
It has also pushed me to reflect on what I really need – and what I don't. 
It's no surprise that others – from fashion designers to consumers – also feel the same way. We're falling back on a few quality pieces that take us seamlessly from work-from-home Zoom meetings to wellness activities like yoga. 
People are questioning if they truly need that many clothes.
And we're happy with these pared down options.
In a podcast by management consulting firm McKinsey & Company discussing the post-pandemic state of fashion, Achim Berg, a senior partner at the organisation, uses the term "casualisation" – where dresses have become "much more casual".
"But that is not an invention of COVID-19. It's a trend we've seen for a long while: Moving away from more formal wear, having casual Fridays not only on Fridays but also from Monday to Thursday," said Berg in the podcast.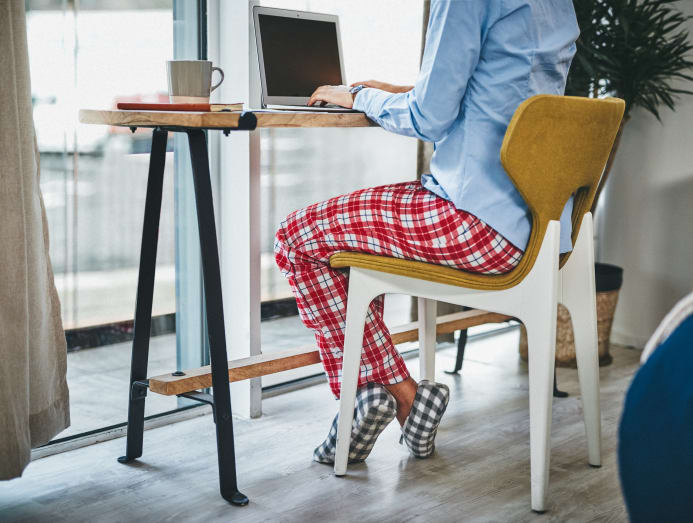 Berg added that the pandemic has resulted in us "lacking many occasions" which we used to dress up for, such as weddings and concerts. 
"All of that has an impact on how we dress, what we shop for, and how we shop for it."
Perhaps this is the reason why people are turning to pieces that are practical and comfortable, pieces not to wear and carry just once but again and again, and accessories that they will turn to regularly, said Jaime Lee, the creative director and co-founder of The Paper Bunny. 
The brand's latest "wear" category includes comfort wear and accessories such as muscle tees, resort-style shirts and bottoms, caps, bucket hats and statement earrings. 
BEING MORE CONSCIOUS ABOUT WHAT YOU BUY
The pandemic has motivated us to make clearer choices about what we buy, from clothes to beauty products and food – and to consciously look for brands that champion sustainability.
Where our wardrobes are concerned, people are questioning if they truly need that many clothes, said Raena Lim, the chief operating officer and co-founder of Style Theory, a designer clothes and bag rental service in Singapore.
Perhaps that is also due to findings that an estimated 73 per cent of consumers around the world are willing to change their consumption habits to reduce environmental impact, according to a 2019 Nielsen report.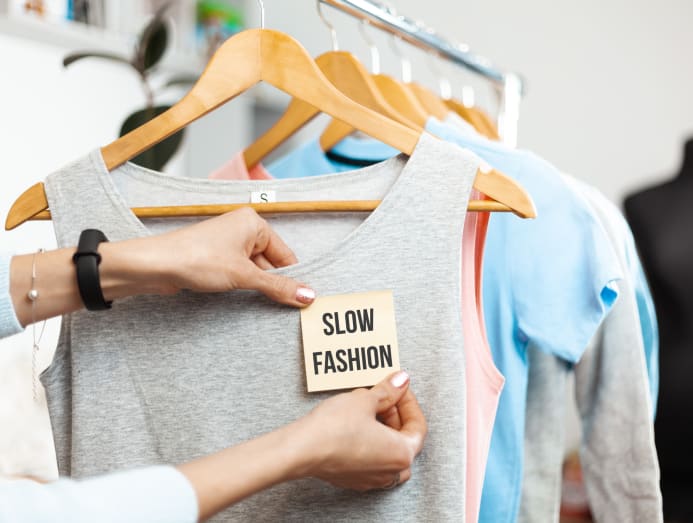 Alicia Tsi, the founder of Singapore conscious womenswear label Esse, told CNA Women that her brand is transitioning to a new business model in 2022, moving away from launching a capsule collection every other month and focusing on "key pieces of wardrobe staples" instead.
In this regard, a capsule collection refers to a "very small drop" of approximately two to three designs. 
"As we move away from launching capsule collections, we can put even more time and effort into designing each piece that we put out. It also allows us to further lower our environmental footprint and waste when we put our focus into launching a few core staples every year," Tsi added.
As people become more conscious about their impact on the environment, there's been a rise in the sharing economy, fuelling a general acceptance of pre-loved luxury, said Lim.
She added that people understand the value of clothing and bags in the sharing, circular economy, where goods go beyond one-time use, utilising the reusability of each item. 
WHAT'S A CAPSULE WARDROBE? 
A good capsule wardrobe is one that's been edited – and curated intentionally, said Tsi. These are items that you're willing to wear on repeat.
The goal of building a capsule wardrobe is not to be an expert at it. It's to help you become more mindful of what you're wearing.
We wear only about 20 per cent of what's in our closet, 80 per cent of the time, so having a capsule wardrobe encourages you to wear the clothing you select more often, said Susannah Jaffer, the founder of Zerrin, a marketplace that curates sustainable fashion labels. 
The pared down approach of a capsule wardrobe limits the clothing choices you have. So what you end up with are clothes that fit your personal style and body, and are complementary and interchangeable, allowing you to create a variety of outfits with a limited number of clothes, explained Tsi. 
ADAPTING TO CHANGING STYLES AND PREFERENCES 
Creating a capsule wardrobe doesn't mean getting rid of every piece of clothing you have and starting from scratch. "It means pruning items that no longer work for you and replacing them mindfully," advised Jaffer. 
You shouldn't feel the need to change up your capsule wardrobe every season. Neither should it be about being "on-trend". 
"I would try to steer away from trendy items as they will go out of style and they counter the whole concept of having a capsule wardrobe," Tsi said. 
She advised that you stay away from seasonal colours too, as they are more likely to go out of style. Opt for a neutral colour palette, such as white, black, grey, navy, brown and earth tones.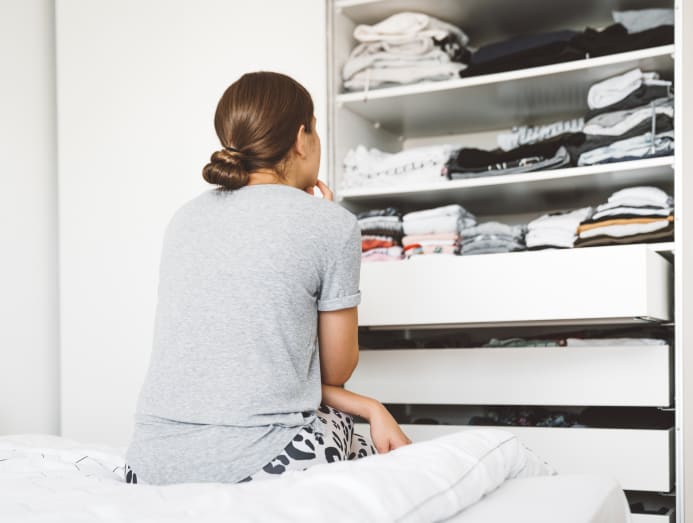 What is key is investing in high-quality and timeless pieces. These allow you to wear them for a longer period of time, reducing the cost per wear of all your clothes, said Jaffer.
Fewer clothes to plan outfits around also means less decision fatigue – you don't have to struggle with a wardrobe full of clothes, yet still feel like you have nothing to wear, Tsi explained.
WHAT SHOULD GO INTO A CAPSULE WARDROBE? 
There isn't a hard and fast rule but experts recommend sticking to well-known formulas such as the 10 x 10 challenge, especially if you're new to it.
The challenge involves you picking out 10 items (for example, a jacket, a dress, a few versatile tops and two pairs of shoes), and creating 10 different outfits out of them, for a period of 10 days. 
"Doing a 10 x 10 capsule wardrobe challenge back in 2017 helped me train myself to organise my wardrobe and curb my shopping habit," Tsi recounted.
Note that your capsule wardrobe is "deeply personal" and there is no "one size fits all" solution, Jaffer advised.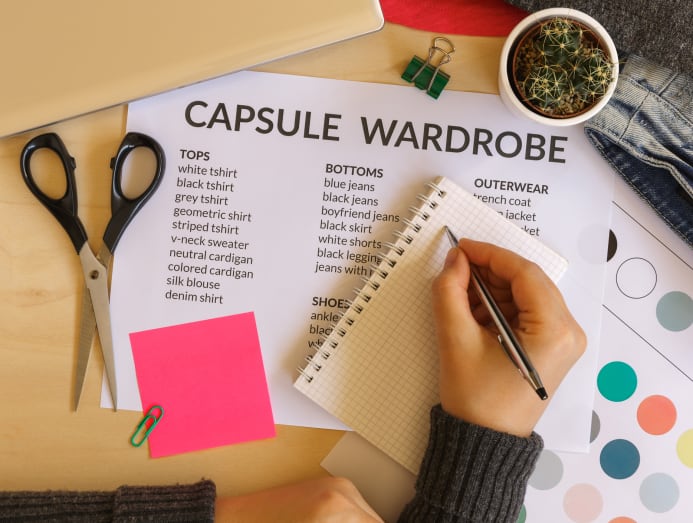 Ultimately, it has to work for the person wearing it. So if you are mainly working from home (where you attend many Zoom meetings), yours may include more home and comfort wear, and fewer bags and shoes.
Another challenge you can consider is Project 333 by author Courtney Carver that requires you to select 33 items – and make the pieces work for you over the next three months. 
Whichever approach you choose, building a capsule wardrobe forces you to work with what you have, reducing both the space you need in your closet and the time needed to assemble an outfit.  
Tsi suggested the following basics for a capsule wardrobe:
A t-shirt or tank top 

Tailored pants

Tailored blous

e

A

jacket or cardigan that allows you to layer and add interest to any outfit

A well-fitting pair of jeans

A simple dress that can be styled up or down for both formal and casual occasions
And no, your capsule wardrobe doesn't have to be boring – even if you'll be repeating and restyling your clothing as a rule.  
"You don't have to be a minimalist to create a capsule wardrobe," said Jaffer. Go ahead and get as creative as you want, even incorporating prints and patterns into your capsule.
You should still be able to express your personal style and fill it with items you love wearing such as a classic pair of hoop earrings that pair with anything, or a vintage-looking shoulder bag that transcends seasons, she added.
GETTING STARTED AND LEVELLING UP
Tsi said that her favourite part of curating a capsule wardrobe is the idea that it's a "slow and dynamic" process, where people can shop with intention and look for clothes that they absolutely love.
"The goal of building a capsule wardrobe is not to be an expert at it. It's to help you become more mindful of what you're wearing," Jaffer said. 
You don't have to be a minimalist to create a capsule wardrobe.
Before you click "add to cart" to buy new pieces for your wardrobe, Tsi recommends taking the following steps first:
Do an audit of what you already have. What do you wear regularly and what have you never worn?

Look into your current lifestyle and activities to help you determine what should stay (and go). 

Think about what your style is, your favourite colours and which types of clothing flatter your body.

Decide on the number of clothing you want to add to your capsule wardrobe

– and be disciplined about sticking to it.

Donate, sell or pass on clothing you've never worn or want to exclude from your capsule wardrobe.

Make sure the future pieces you add to your carefully edited wardrobe can fit seamlessly into your existing capsule.
Once you start the process of curating your capsule wardrobe, you'll realise that your shopping habits will change as well, where you're likely to buy only interchangeable items to match what you already have.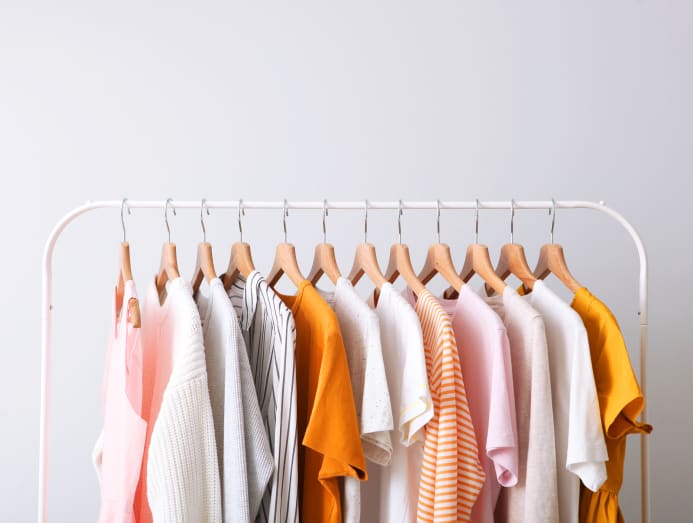 "(It) will help you to inherently save money because you do not have to go shopping often – to find a top to match a bottom, for example," said Tsi. 
And when you do shop, consider the UOB Lady's Card to score more savings in the form of UNI$, earning 10 times UNI$ for every S$5 spent on your purchases. 
The credit card, which caters to women, not only allows you to earn rebates, it also offers privileges such as an interest-free installment plan for six or 12 months, and protection coverage for your online purchases.
MAKE RENTING PART OF YOUR PLAN 
While a capsule wardrobe is usually versatile enough to cover a wide variety of needs and occasions, dressing up for one-off events like a wedding, concert, or even a theme party (when COVID-19 social restrictions ease) may prove trickier.
Consider clothes rental, which gives you more opportunities to explore and experiment with different styles to complement your wardrobe, said Lim of Style Theory.
"Clothes no longer have limited lifespans – giving the flexibility to rent outfits that are more elaborate in nature and suited for formal occasions, but may not be suited for everyday use," she added.
For more great ideas for you and your money, visit www.uob.com.sg/women.
CNA Women is a section on CNA Lifestyle that seeks to inform, empower and inspire the modern woman. If you have women-related news, issues and ideas to share with us, email CNAWomen [at] mediacorp.com.sg.