'Am I good enough?': It's time for women to banish imposter syndrome
It's not all in your head and the #RealDeal campaign wants to get more Singaporeans talking about it and supporting one another through it.
Am I the right person for the job? Am I good enough? Do my colleagues like me? 
If you're asking these questions, you might be suffering from impostor syndrome, which is marked by constantly feeling inadequate in spite of your achievements and capabilities. 
In a nutshell, you believe that you're a fraud.  
The term "imposter phenomenon" originated from a 1978 paper by researchers at Georgia State University in Atlanta, US, which looked at over 150 highly successful women, from high-achieving students to those with PhDs. 
The study found two things: Not only did these women not experience an internal sense of success, they were convinced that they had fooled everyone into thinking they were capable and successful.
Fast forward to today, and women are still experiencing what is now called imposter syndrome. And they seem to be more affected than men.
Celebrities like Black Panther actress Lupita Nyong'o and former US First Lady Michelle Obama have previously spoken about their struggles with it. Nyong'o, who won an Academy Award for Best Supporting Actress for her role in 12 Years A Slave, said she experiences these feelings with every role she plays.
"I think winning an Oscar may in fact have made it worse. Now that I've achieved this, what am I going to do next? What do I strive for?" Nyong'o said in an interview with a UK magazine.
In Singapore, the #RealDeal campaign, a tie-up between e-commerce platform Lazada and US consumer goods giant Procter & Gamble (P&G), which launched on Tuesday (Jun 22), may help. 
It aims to raise awareness about imposter syndrome among Singapore women, and wants people to engage in conversations about how to better support one another to overcome it.  
The campaign features a short film about local entrepreneur Yeo Wan Qing's real-life struggles with impostor syndrome. 
Yeo is the co-founder of Hatch, a job matching agency that also offers digital skills training to job seekers. She would be considered the epitome of "young and successful" – but Yeo says in the film that she feels like a "fake".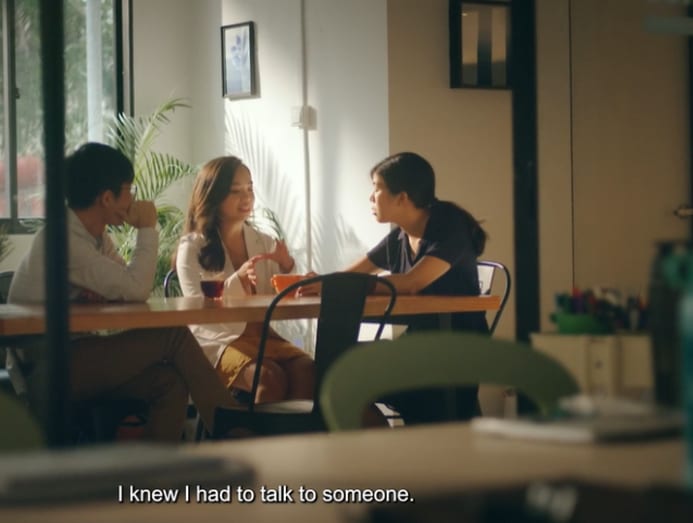 "I helped set up the team and built partnerships with industry leaders. In the first year, we did really well. We managed to achieve a 90 per cent success rate in helping our trainees secure jobs," Yeo shared in the film. "But I couldn't celebrate the success or feel happy."  
She was consumed by thoughts of feeling like a fraud. Not only did she lose confidence in herself, she started to dread going to work. 
Yeo is not alone. A 2019 study on imposter syndrome in the UK found that one in two women experience this on a daily basis. And most are unsure of how to deal with it.
Dr Lim Boon Leng, a psychiatrist from Dr BL Lim Centre for Psychological Wellness, says imposter syndrome should be taken seriously. 
"Women who experience imposter syndrome need to come to the realisation that people value their expertise, and they can focus on growing through the process," he explained. "Additionally, they can speak to someone they trust to help them realise that their fears are unfounded."
So, if you suspect your feelings of inadequacy are a result of imposter syndrome, Yeo's advice to just focus on doing your best at every juncture may be beneficial. A good start would be to watch and share the film with a friend to talk about it.